SAP Success Factors - Table of Content
What is SAP SuccessFactors
SAP Successfactors is a complete HR management suite that includes multiple applications. The applications include Employee Central, Employee Central Payroll, Work Zone, Performance and goals, etc. Also, it helps in people analytics, compensation management, and employee onboarding. It is a leading HCM suite that is cloud-based and built on a SaaS model. Moreover, SAP Successfactors is used across 200 countries with millions of users and is highly compatible with many legacy frameworks.
Want to Become a Master in SAP Success Factors? Then visit here to learn SAP Success Factors Certification Course from hkrtrainings
Key features of sap success factors:
The key features of sap success factors are:
Provides a comprehensive HCM suite
Global expertise enables recruitment and human resource transactions
Position shifts and changes
It aids you in the management of your vacation time.
Reporting of payroll timesheets
Integration of compliance and auditing
All SuccessFactors objects are subjected to crud operations.
Allows you to run queries at the scheduled time Allows for flexible learning and development
Its talent management module Employee Central is an HR system of various records.
SAP Work Zone offers a central dashboard and workspaces where employees get access to a wide range of apps.
Its Performance and Goals module offer continuous performance management features. It provides employees with real-time performance and progress measurement.
The onboarding module of SAP successFactors deals with new hires, promotions, and inter-department moves.
Moreover, its people analytics module deals with workforce analytics, planning, and reporting.
History of SAP SuccessFactors:
Here are some significant milestones in the history of SAP SuccessFactors:
Lars Dalgaard established SuccessFactors in 2001.
The company went public on the NASDAQ global market in November 2007, with the stock symbol SFSF.
In 2011, SAP acquired SuccessFactors and renamed it SAP SuccessFactors.
SAP SuccessFactors became an internal component of the SAP online Cloud Platform in October 2013.
SuccessFactors had over 600 customers and 11.5 million users in December 2013.
The company began offering features such as total workforce management, time and attendance management in 2015.
In 2018, SAP creates a new HR community with simple solutions to complex problems.
In 2019, it provides features that improve connectivity to SAP S/4HANA.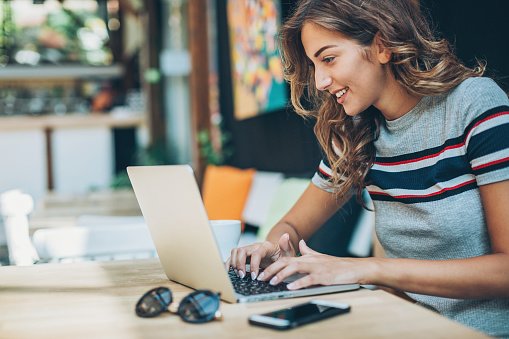 SAP Success Factors Training
Master Your Craft
Lifetime LMS & Faculty Access
24/7 online expert support
Real-world & Project Based Learning
SAP Success Factors Architecture:
SAP SuccessFactor enables organizations to easily manage HR functions in the cloud. This cloud services solution allows you to integrate with SAP ERP via SAP HCI or SAP PI; even so, most SuccessFactors clients need not prefer integration with SAP ERP solutions.
Two middleware can be used to implement SAP SuccessFactors integration between on-premise and cloud environments.
SAP ERP (SAP Enterprise Resource Planning):
The SAP ERP system enables users to manage their business processes such as sales, accounting, production, human resources, and finance in a single integrated environment.
Integration of HANA Cloud
SAP HCI is used to implement business process and data integration between cloud and on-premise solutions. It enables you to integrate business processes across multiple organizations. It is also used to refer to business units within the same organization.
SAP HANA Cloud Integration enables you to implement a variety of business processes such as synchronization. Execute the Extract-Transform-Load (ETL) function between your on-premise and cloud systems using SAP HCI.
Furthermore, you can use Eclipsed-based integration to perform mapping of various business operations. It also allows you to send messages and configure them on the SAP HCI platform.
Integration of SAP Processes ( PI)
SAP Process Integration enables you to easily integrate SAP and non-SAP applications. Also it enables the integration with a system on another organization's network.
Want to know more about SAP,visit here SAP Tutorial !
SAP Successfactors-Integration factors:
SAP SuccessFactors' Integration add-on enables data integration between two environments, which are:
SAP ERP Human Capital Management
HCM SuccessFactors
The final decision, however, is based on organizational structural data, qualification data, and compensation.
Let's take a look at all of these variables:
Compensation Data: The Compensation Data process aids in the migration of data from SAP ERP HCM to SuccessFactors. This assists you in transferring planned data.
Employee Data: Assists you in transferring employee and company data from SAP ERP HCM to SuccessFactors. This factor assists you in managing the Talent Management process in the SuccessFactors system.
Data Evaluation: Following this process, employee pre-hire data from the HCM suite should be exported to SuccessFactor. Following that, it is extracted, and the data is sent to SuccessFactors.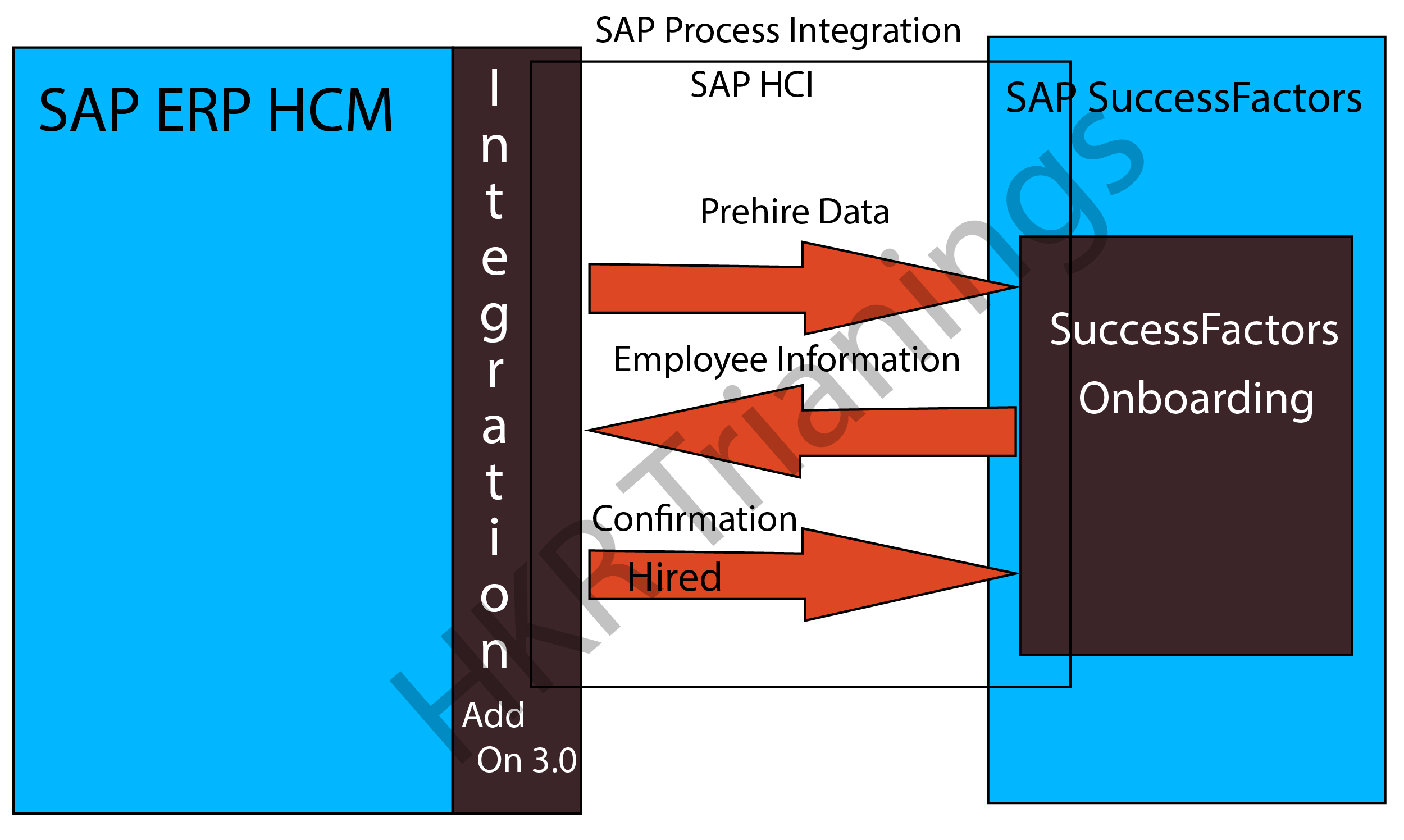 Finally, all important and exported data is stored in stages and with the help of Transaction. This will assist you in moving the data to the employee master.
Benefits of sap successfactors:
Here are some of the most important benefits of utilizing SAP success factors.
Scalability is provided, as is unlimited extensibility.
Offers complete end-to-end recruiting solutions.
The Performance and Goals module is the most convenient way to track and maintain professional and personal objectives.
SAP SuccessFactors makes onboarding a planned process, assisting any organization in increasing job satisfaction and time to productivity.
It assists organizations in motivating their workforce to perform at their peak and creating a pay-for-performance culture.
It allows for better performance management and compensation.
It enables you to develop a policy that incorporates learning management solutions.
It is a cost-effective platform that offers cloud-based solutions without the need for much capital expenditure. Moreover, hardware is shared within the cloud ecosystem and obtained by cloud service providers.
In this cloud solution, the user has to bear the operational expenses like user and tenant maintenance.
Challenges faced during the working with sap success factors:
Here are some disadvantages of working with SAP success factors.
SAP SuccessFactors implementation costs a lot of money.
They should provide more online training and support.
Functionality is good, but customization is difficult.
The manager reports feature in SAP SF is only available if you pay for it.
Almost 90% of the product's features are ineffective.
Click here to get latest SAP interview questions and answers for 2021!
Conclusion :
This blog covered various points about Successfactors and their many aspects and benefits. SAP SuccessFactors is a complete suite of cloud-based HR solutions that gives more power to business entities. Through this solution, any business can easily maintain overall HR activities like talent management, compensation management, etc. On the whole, it's an end-to-end HCM solution with a cloud-based SaaS model.