Pega BPM - Table of Content
Pega Testing
It refers to the testing of PEGA applications. PEGA testing is carried out using the Testing Management Framework (TMF), Manual Testing, and Regressive Testing skills.
Want to Become a Master in Pega? Then visit here to Learn Pega Training
Now we will explore the pega architecture.
Pega Architecture
The central architecture of BPM Pegasystems accumulated process artifacts, policies, user interface, and requirements in a single location. Unlike IBM Lombardi or Oracle BPM, Pega does not have a cause for reporting, process design, assimilation, requirements analysis, and screen design.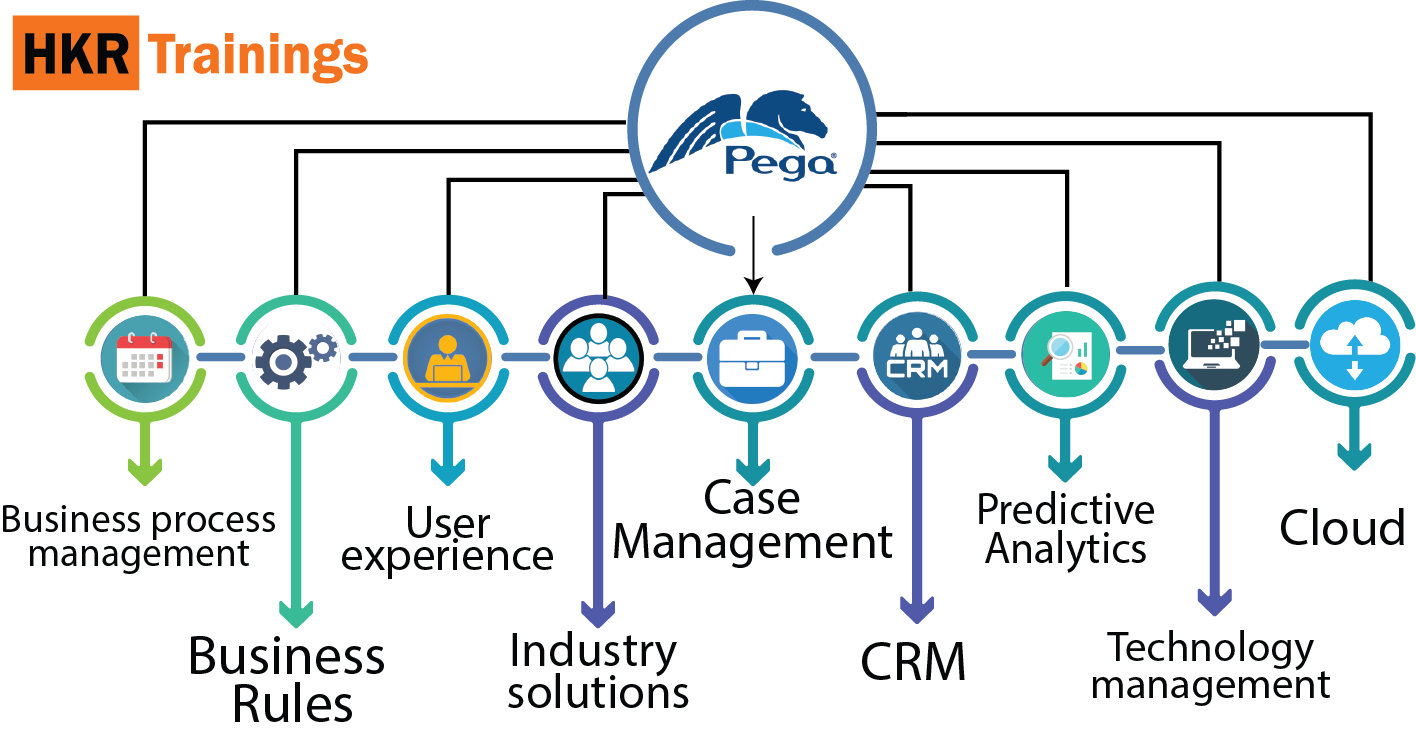 The core elements of the pega architecture are:
Case management services
Business process management services
Business rule services and
Management services
Case Management Services:
On a larger scale, case management can be used for the following purposes: such as Managing both human and machine labor,Data and integration management,Collaboration is encouraged,assisting in the development of low-code apps and Documentation automation.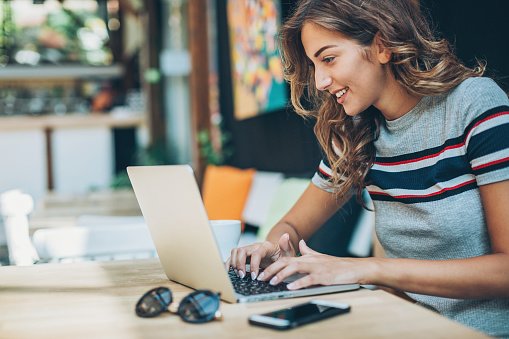 Pega Certification Training
Master Your Craft
Lifetime LMS & Faculty Access
24/7 online expert support
Real-world & Project Based Learning
Business process management services:
This service demonstrates that PRPC can be used for the following purposes such as Simulation of a process,Modeling of processes,,take care of routing logic, maintain SLAs and it carries out workflows and policies.
Business rule services:
The business rule services, also known as PegaRules, create custom rules for process integration, execution, and monitoring. Businesses can create applications that use a different Pega technology for the user interface.
Management Services:
It is associated with Business Activity Monitoring (BAM) and Business Process Analysis (BPA) (BPA).
BPM Methodology:
The steps in the BPM methodology are as follows:
A comprehensive study discovers and identifies processes to meet business needs or improve performance. It outlines the requirements for design solutions.
Design: Workflows involving human-to-human, system-to-system, or human-to-system interactions are included in the process design. The primary goal is to reduce errors while maintaining consistency.
Execution: To govern process execution, a business rules engine executes a process model.
Monitoring: Businesses can monitor processes to collect reporting data for performance, errors, and compliance during execution. Monitoring is used by businesses to evaluate executed BPM solutions against design models and relevant KPIs.
Optimization: Data from modeling and supervising identifies areas of the solution that can be improved. It achieves better productivity and greater value.
Features of BPM workflow tools
To serve the core workflow functions, BPM tools have several capabilities:
Workflow management enables users to create, test, and execute complex workflows. It coordinates interactions among systems, employees, and data. Many workflows are automated by the BPM platform.
Users can create complex sets of business rules as part of process design and execution using business rules engines.
Form generator: Developers can upload web forms without knowing any programming language or having any coding skills.
Collaboration: BPM tools facilitate comment sections, decision making, and idea management.
Analytics: Data analysis ensures efficient and key performance indicators (KPIs). They also generate standard and customized reports.
Integrations: Through critical integrations, companies use data across systems and interfaces.
Want to know more about Pega,visit here Pega Tutorial !
BPM software uses
The following are the examples of the BPM software. They are:
Management of compliance
Management of complaints
Development or project management
Requests from customers and service orders
Origination of loans
Invoice administration
Account administration
Employee orientation
Reporting of expenses.
Advantages of BPM
BPM suites aid in the improvement of business processes. The following are a few advantages of using BPM software:
Pega BPM is very inexpensive.
It guaranteed regulatory adherence.
It raises accountability.
It increases customer engagement as well as customer satisfaction.
it decreases inefficiencies.
Pega BPM helps in making the operations easier.
Moreover it boosts business agility.
Now we will learn about the business process integration softwares uses.
A business integration process model can assist organizations in the following areas:
Gaps in the process: Integration of BPM reduces both errors and delays.
Unnecessary duplication: Duplications waste resources and can lead to data inconsistency. Duplication is avoided by integrating business processes.
Processes that differ: A better understanding of how different methods interact with one another.
Real-time visibility is critical for successful business performance management programs.
Top 40 frequently asked Pega Interview Questions !
Features of pega BPM
The Pega BPM suite serves as the foundation for enterprise business processes. BPM has the following characteristics:
A pre-existing IT infrastructure facilitates integration.
An architecture based on services.
Integration of business processes based on rules.
It has adaptive business process mapping and modeling.
It provides a unified, real-time view of operations across the entire enterprise.
Phases of Pega BPM:
BPM consists of five primary phases. They are as follows:
Modeling is the process of identifying, defining, and creating a representation of the entire process for ease of understanding and communication.
Execute: To create and put into action a process that will be repeated on a regular basis. If possible, automation should be used.
Control: To ensure that the process flows consistently.
Monitor: To gather measurable business data in order to determine the process's ability to deliver the predicted benefits.
Optimize: To feed the collected data into modeling in order to determine any additional quality improvement.
The following are things to be noted when choosing the best BPM software tool. They are:
Cost: The cost of BPM software varies based on factors such as capabilities, user base size, customizations, on-premise versus cloud software, and so on.
Usability: Poor user experiences stymie BPM tool adoption, whereas intuitive user experiences encourage it. Usability also improves staff technical proficiency.
Automation is impossible to achieve without proper integration.
The importance of responsive web design cannot be overstated. Many BPMs include mobility capabilities. It provides responsive, mobile, and web user interfaces.
Hosting: To endorse on-site hosting, manpower and engineering knowledge must be available. Cloud hosting, on the other hand, has lower risks and more scalability options.
Related Article: SLA in Pega
Advantages and disadvantages of Pega BPM:
Advantages of Pega BPM:
The architecture is built around a model business management system (BRMS) and a decision- making engine predictive analysis analytics.
Process flow definitions, rule processing, data handling, BAM, content management, case management, and application integration are all part of the platforms.
A specialized salesforce and new solutions are aimed at the price-conscious mid-market.
OpenSpan is a desktop interaction discovery and testing tool for robotic process automation. It offers a non-intrusive solution for middle-market buyers.
CEP, operational decision management, predictive analysis, and loT integration are all part of it.
"Data pages" are a versatile data structure that serves as a context broker to improve instance data processing.
Disadvantages of Pega BPM:
Although it reduces the learning process, companies must adhere to Pega's solution project development in order to view all of Pega 7's features. It entails educating and
altering the responsibilities of businesses, analysts, and IT personnel.
According to client citations, it is hard to find enough resources with Pega 7 expertise.
Pega does not endorse Pega 7 and Pega Express as standalone iBPMS platforms.
Larger businesses are less satisfied with the product's cost versus value.
Related Article: Pega PRPC
Conclusion
In the above blog post we had explained all the concepts related to the pega BPM in depth. If you find anything not covered please drop your comments below. We will definitely consider your queries.Happy learning!