What is PEGA BPM?
Pegasystems is an American software company that developed Pega BPM. Pega BPM is a business processes management tool that is created on java using OOP and java techniques which are used to build enterprise applications.
Pega allows users to change and modify their data quickly compared to java applications. Business process management (BPM) is used to manage processes and workflows in an organisation. The main aim of BPM is to increase effectiveness, performance, and spryness in the regular operations of a business. Pega BPM is their dominating product which allows users to develop business processes.
Why PEGA BPM?
Pega is a no-code or minimal code platform which allows non-technical users to quickly learn how to build complicated apps. It also consists of the PRPC PEGA Rules Process Commander that helps users automate the program code. PEGA Testing is a different practice from traditional manual Testing software, and PEGA includes an in-built feature of automation testing, AUT-Automated Unit Testing. Many organisations have extensively adopted business process management, and it has become an essential tool for any enterprise businesses that choose to be more competitive in today's marketplace.
Pega BPM is used primarily in the Banking/finance/Healthcare industry, where there is a need for streamlined process flow. According to resources, Pega is 40% faster in mobile development, 8X faster in analysis and design, and 8X faster in developing change. Pega's unique approach makes it one of the best BPM tools for large enterprises, making them more compatible.
Want to Become a Master in Pega? Then visit here to Learn Pega Training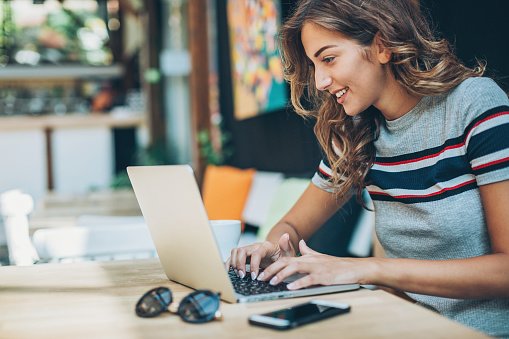 Pega Certification Training
Master Your Craft
Lifetime LMS & Faculty Access
24/7 online expert support
Real-world & Project Based Learning
Pega Testing :
Testing and execution of PEGA apps on the PEGA platform is Pega Testing. Knowledge of TMF (Testing Management Framework), Manual & rigid Testing skills required for testing. With these skills, one can test and execute PEGA apps. PEGA has an excellent built-in feature known as Pega Automated Unit Test or AUT. Using AUT, we can automate the rules and make sure that if any rule or step is being modified or not, it can be identified when we re-run the rules.
To test PEGA's latest version, one needs to be well versed with the following rules. These will improve the quality of testing PEGA applications.
Activities
When rules
Flows
Transforming data
Data pages
Case Types etc.
With AUT or automated testing units, the above rules are automated, and any change in them is recognised when they are re-runned.
Along with AUT, debugging rules are identified when PEGA runs them.
Clipboard
UI Inspector
Tracer
PAL (Performance Analyser) /PLA (PegaRULES Log Analyzer)
Database(DB) Tracer
SMA (System Management Application)
Using this Testing suite, one can test any application with ease. In addition to it, for developers, this testing helps in identifying the errors with less effort and saves time before they are passed to the development team.
Want to know more about Pega,visit here Pega Tutorial !
Pega Architecture :
Pega is a Java-constructed application. Pega is a JEE application and is deployed in a 3-tier architecture. Client tier, application tier and data tier.The client tier is browser-based. PEGA allows users to support their portals for end-users. Ms Edge, Safari, Chrome, IE and Firefox are supported on the end-user interface. The uniqueness of PEGA also supports mobile clients like phones and tablets not only through web kit enabled browsers but also natively.
Application tier PEGA supports Oracle, JBoss, Websphere and Tomcat. Pega engines can be scaled linear or horizontal and will typically be lodged in connection with a load balancer and other infrastructure resources like proxy and/or HTTP server.
Data-tier, Oracle, DB2/UDB, SQL Server, PostgreSQL, and AzureSQL are all supported. The PEGA database uses a split schema design. Run-time information and process states, case data, assignments and audit history, are stored in the Work schema. The split schema design supports solutions that need to be highly available by allowing upgrades and maintenance of the Pega platform to be performed with minimal to zero downtime.
Case Management Services :
To fulfil day to day work and automate work from end to end, one relies on Case management. It is a software-based automated approach where the central theme is low coding, and it handles complex human and machine work and delivers the desired outcomes of a user.
BPM methodology :
usiness Process Management (BPM) simplifies processes, making it possible for businesses to achieve their objectives. There are various methodologies to rely on DMEMO consists of 5 stages, and each of them has a different function.
DESIGN: As the name explains, it helps different design tasks and suggests the steps to complete the task.
MEASURE – it analyses the current data and processes it to provide better results
Execute: it executes and suggests improvements that are needed for the programme.
Monitor: it gathers data and processes it to provide better solutions.
Optimise improvements needed for the project.
Features of BPM workflow tools :
BPM workflow tools have several features.
Processing: This feature enables users to create and processes their forms quickly without coding
Integrations: project management and process are integrated across devices that provide easy access to share and find the application's progress.
Key Performance Indicators: The Key Performance Indicators (KPIs) allow users to verify and administer the available key performance indicators.
BPM software uses :
Stable functionality
Optimising customer interactions
Complete orientation
Integration of data
Automation helps in a simpler approach
Advantages of BPM: Benefits of Business Process Management
Reasonable pricing
Increases efficiency
User friendly
Reliability of human resources
Boosting business
Customer satisfaction
With cost-effectiveness, one can get a higher ROI
Features of PEGA BPM
Helps in transforming elaborate business processes into simple and convenient ones.
With data analytics, one can make crucial decisions.
Pega BPM is an interactive place where programmers, developers, and users can interact and get the desired output.
With less programming, one can automatically generate application codes.
Other business platforms like CRM can easily be integrated with Pega
Provides solutions for industry-specific networks like banking, finance and healthcare.
Top 40 frequently asked Pega Interview Questions !
Conclusion:
When it comes to customer satisfaction and business improvement, PEGA BPM is their choice as the PEGA BPM tool helps in optimising business processes and improves business. We make sure to provide truthful and reliable information. In this article, we have provided the necessary information regarding PEGA. If you need further details regarding training and online sessions, contact us.
Related Article: