Salesforce Service Cloud
Last updated on Dec Fri, 2022 1146
Salesforce Service Cloud - Table of Content
Why Salesforce Service Cloud?
You may strive for making infallible products/services. But, there would always be customers with different problems and needs. You must have a customer service that addresses these problems.
In general, the customers would raise tickets for telling their problems. These tickets would contain a description and other necessary information about the problem. Your agents would receive those tickets and start solving the problem. This is where Salesforce Service Cloud comes in.
Salesforce Service Cloud revolutionizes the interaction between your business and customers. It provides high security for its users.
It follows a multilayered approach and adheres to major security standards. This makes sure that all your and your customers' data does not fall into the wrong hands.
Salesforce Service Cloud empowers the agents and customers alike in their process. An important thing for agents is that it helps them manage the tickets. It also allows them to work from anywhere using a mobile or PC. This helps in increasing the productivity of agents and reduces overhead costs.
The Service cloud consists of a "self-care" service. It helps you create knowledge bases and communities. It will help your customers find solutions to their problems.
But along with them, there are lots of other benefits. It also has a high degree of personalization. The result of these would be an enlightened customer experience. This would leave your customers satisfied with your service.
Along with the theoretical explanation given above, some statistics also would help. It will cement the importance of the Salesforce Service Cloud.
A study has been conducted on many companies that have begun to use Salesforce Service Cloud. It has been observed that there is a 40% increase in productivity. For customer rate retention, there is a 34% hike, whereas their first contact resolution rate increased by 41%!.
Get ahead in your career by learning looker course through HKR Trainings Salesforce Service Cloud Training !
[Related Article: looker course]
What Services Salesforce Service Cloud Offers
Following are the services that Salesforce Service Cloud provide:.:

i. Lightning Service Console
ii. Case Management
iii. Knowledge Bases
iv. Omni-Channel Routing
v. Service Analytics, Call Center Management
vi.Telephony Integration

Let us discuss every one of them:
Lightning Service Console:
Lightning Service console empowers your agents to deliver great customer experiences. It allows your agents to easily access all the relevant customer information. The information includes their profile, case histories, dashboards, etc.
Your customers may reach out to you using any channel. but it will show up in the Lightning service console where your agents take up the issue.
With a lightning service console, your customers don't need to repeat themselves. This is because all information about them is fetched beforehand by the console!
Case Management
Every customer ticket and request would be categorized into cases. The service cloud has powerful case management tools. They let your agents track the case from initiation through conclusion. You agents also view all the previous activity, answers, and other required information. This helps them resolve the cases fastly and effectively.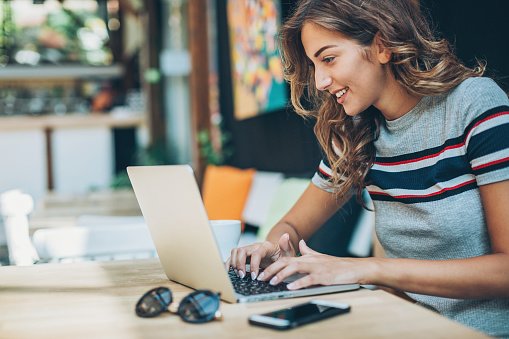 Salesforce Service Cloud Training
Master Your Craft
Lifetime LMS & Faculty Access
24/7 online expert support
Real-world & Project Based Learning
Knowledge Base:
Salesforce Service Cloud makes it easy to create Knowledge bases. It also contains tools that will help you manage them. Knowledge bases will make it easy for your customers to find the required information.
They are also directly embedded in the Lightning Service console of agents. This helps them find and deliver the right answers to customers.
Omni-Channel Routing:
Service Cloud lets administrators route the requests to the most relevant people. The requests may come from any channel.
There are a lot of factors that you can use to determine relevance. Some of them are Skillset, availability, and ability to handle more requests. By doing this, you can make sure that the requests are handled by appropriate people.
It also provides a lot of analytics on how your agent is doing their work. These analytics will help you understand, and thus fix several issues.
Automation of Workflows:
Service Cloud provides powerful ways of automation. Through them, you can cut a lot of manual or repetitive tasks that could instead be handled by software.
You don't need to take a huge hassle to create the automation either. You can specify the process visually like a flowchart and the tool will take care of the rest!
Service Analytics:
Salesforce's Service Analytics is powered by Einstein Discovery. With its help, you can analyze the data patterns generated from millions of data points. This analysis will let you understand the underlying explanations of it.
It can also help to predict the patterns that may appear in the future.
Also, this data would be seamlessly integrated with the Lightning Service Console. This lets your agents make informed decisions.
Call Center Management:
Managing Call centers would be easier with Salesforce Service Cloud. It brings all the Telephony and CRM data for supervisors of contact centers. With this, they can route the calls smartly in an effective manner. This also aids in providing a better-personalized experience. With CTI, optimizing call volume would be a lot easier. Using Service Cloud Voice, you can let the AI handle your phone calls and recommend the best agent for the case.
Telephony Integration:
The CTI lets you control a lot of calls and interactions from the software itself. Besides that, it can provide a lot of other benefits. For instance, you can completely pull up the details of the caller before they tell you. This will make the rest of the process a lot simpler. Any notes you take up during the call will be logged linked to the relevant objects. Also, you can call, transfer to another agent or just put them on hold entirely through the console itself!
Different Digital Channels:
These days, many people are in Social media on different platforms. That could be Facebook, Twitter, Instagram, etc. Salesforce Service Cloud can seamlessly integrate itself into these platforms. By this, your customers can interact with you without leaving the platform they like!
Build communities:
We have already seen how the Service cloud empowers customers to solve their problems through knowledge bases. Other than that, it also gives you the ability to create community portals easily. Using that, your users can help each other out, and other people could view already solved cases.
Artificial Intelligence for Customer Service:
We have discussed some instances of usage of Einstein AI in some services above. But the complete potential goes beyond that. You can create your CRM chatbots without needing to write code and integrate with other processes with ease.
Different editions:
Based on your needs and budget, you may or may not need all of them. To provide flexibility in what capabilities you want to have,
Salesforce Service Cloud provides these services as a part of different editions. Each of them would be priced differently.
There are four editions: Essentials, Professional, Enterprise, and Unlimited. The capabilities and price will increase as we go right from Essentials. The Prices (per user per month) for these editions as of August 2020 are Essentials: $25, Professional $75,
Below prices are updated as of August 2020:
Essentials: $25 per user per month
Professional: $75 per user per month
Enterprise $150 per user per month
Ultimate $300 per user per month
Choose the version that suits you and get going. Salesforce provides a lot of demos for you to understand every aspect of their platform. You can also try their tools for free if you want to test them out for yourself.
Get ahead in your career with our salesforce Tutorial
Implementation of Salesforce cloud services
There are three possibilities for the implementation of the Salesforce Service Cloud. The first one is that you can completely install Salesforce by yourself. You can also get partial help during installation. Else, you can have the Salesforce Success Services team or its partners to do the entire process for you!
The option you select depends entirely on you. The knowledge bases and communities can be of help if you want to install it yourself.
But, it is generally beneficial to take the help of Salesforce's team and partners. They would have a lot of knowledge about the needs and issues. Their knowledge and experience would be valuable to you.
Future Scope:
Salesforce certainly has a lot of scope in the future. This is because more and more companies are adopting it for their CRM. The Salesforce ecosystem is expected to create more than 3.3 million jobs by 2022!
There are a lot of successful companies that are using Salesforce. They include Spotify, Amazon Web Services, and others. Salesforce also makes it easier for people to learn its platform. It provides lots of material and community support for developers is great too.
Conclusion
Salesforce Service Cloud provides all the necessary tools to provide great customer experience. It provides a highly customizable and integrated Lightning console. It can bring in all the details of customers and interaction capabilities to one place.
Along with that and lots of other capabilities, The agents are highly empowered to solve. But, the Service cloud also provides extensive knowledge bases and communities. These provide great help to customers to solve problems on their own!.
Related Articles:
About Author
A technical lead content writer in HKR Trainings with an expertise in delivering content on the market demanding technologies like Networking, Storage & Virtualization,Cyber Security & SIEM Tools, Server Administration, Operating System & Administration, IAM Tools, Cloud Computing, etc. She does a great job in creating wonderful content for the users and always keeps updated with the latest trends in the market. To know more information connect her on Linkedin, Twitter, and Facebook.
Upcoming Salesforce Service Cloud Training Online classes
Batch starts on 6th Oct 2023

Sat & Sun (6 Weeks)

Fast Track

Timings - 08:30 AM IST

Batch starts on 10th Oct 2023

Mon & Tue (5 Days)

Weekday

Timings - 08:30 AM IST

Batch starts on 14th Oct 2023

Mon - Fri (18 Days)

Weekend

Timings - 10:30 AM IST