Servicenow PPM - Table of Content
What is Servicenow PPM?
Servicenow PPM helps in getting detailed analysis of the project, resource, project portfolio and explores the ways to improve overall productivity and performance of the business.
Now we will explore some important ways how servicenow PPM benefits the organizations.
Tracking, promoting incoming ideas and demands
Ideas from across your company can be recorded in ServiceNow so that, after careful consideration, you can prioritize which ones will become demands.The fundamental data relating to the idea is assembled during submission as a first step, and stakeholders can comment and vote on the idea as a second step. When it's ready to go, a demand manager can generate one with a few clicks.
Demands are routed through six integrative stages by ServiceNow: Draft, Submitted, Screening, Qualified, Approved, and Completed. The Draft collects details about the study and its financial resources, as well as supporting documents such as requirements and risks. Stakeholders and demand managers use this data to assess demand and decide which ideas to invest in.
To aid in evaluation, ServiceNow graphs demand by Risk, Value, and Size. Demands that have been approved can be used to generate a project.
Become a Servicenow PPM Certified professional by learning Servicenow PPM Certification Course from HKR Trainings!
Servicenow PPM guides Projects from start to end
This framework encourages you to reach your goals by facilitating control and delivering information, from tracking daily activities to executing complex analyses. It guides projects through five standard phases that can be customized to fit your organization's governance model: initiate, plan, execute, deliver, and close.Projects can be classified as Waterfall, Agile, or Hybrid during the Plan phase.As project data is collected, existing and customizable templates ensure consistency and efficiency.
The ServiceNow Project Management application enables you to monitor and manage organizational activities. Individual tasks can be created, ranked, and assigned to a single primary user as well as multiple secondary users. When a task is assigned, the user will receive a notification and will be able to see it when they log in.Tasks and updates are rolled up under the project and visually plotted against a baseline, allowing you to validate whether project details are on track and make necessary adjustments. With this level of organization and information, project governance can be approached in a proactive manner.
This app converts your data into understandable formats, allowing your team to review work at a higher level. The Project Workspace is a custom-made page that provides a detailed picture of projects through reports and widgets such as Percent Complete, Delayed Tasks, and Milestones.You can go deeper by viewing the Tracking console for a visual timeline of the project and its tasks, or the Status Report console for updates on things like Risks and Costs. Quick access to all project data keeps stakeholders informed and speeds up decision making and task completion.
Now is the time to use ServiceNow. ITBM supports Agile through the Agile 2.0 application for pure Agile product development or hybrid, waterfall project development. Furthermore, SAFe (Scaled Agile Framework) uses the same scrum framework for large-scale efforts that reach up to management teams. Agile 2.0 in PPM works in tandem with the Project Management application to support hybrid projects.
Following that, funds are collected, and the project is created to complete the theme. Scrum methods are then used to implement the stories. Hybrid projects, on the other hand, can start with an idea and then adhere to Demand Management best practices.When the idea is becoming a project, it incorporates tasks to be completed using the standard workflow and stories using the scrum method. Agile is not only accommodated by ServiceNow, but it is also simplified.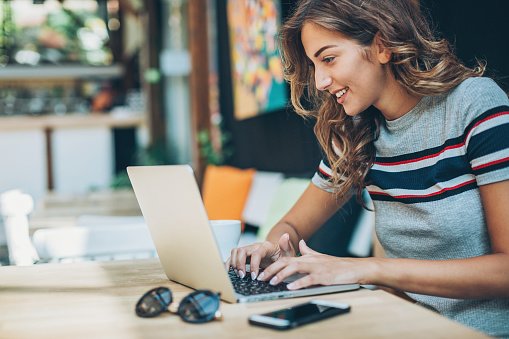 ServiceNow PPM Training
Master Your Craft
Lifetime LMS & Faculty Access
24/7 online expert support
Real-world & Project Based Learning
IT Portfolio Management:
You can use this application to monitor and track all programs, projects, and demands. It is simple to manage multiple projects in the same category.
Choosing a portfolio discloses its condition, whereas choosing individual projects and demands reveals additional information. The project's cost is calculated using both Capex and Opex. If you need to change the Target goal, you can do so from the same screen.Climbing up a bubble chart or timeline view of all projects and expectations reveals additional expense details. The bubble chart depicts the risk and value of projects as well as demands. The timeline plots approved and planned projects against the passage of time. It also computes the impact that any given project may have on resources and finances. The same screen can be used to confirm changes.
Resource Management:
This framework gives a clear picture of resource consumption, accessibility, and cost across the entire system. It's being used to create resource plans, assign resources to projects, and assess current and projected resource requirements.
Resource demands and allocations can be displayed in ServiceNow projects. Project resources are assigned per hour or on an FTE (full-time equivalent) basis, which is reflected in the project cost. They can be quickly adjusted, which helps to keep data accurate while also providing flexibility as needs change.
The benefit of resource management is that it gives you access to resource numbers. Actual and planned resources are important to set and modify with appropriate strategies, resulting in accurate planning, management, and forecasting.
Want to know more about Servicenow,visit here Servicenow Tutorial !
Time card management:
This feature allows you to customize your organization's roles, rates, and hours. After the parameters have been established, project managers can assign tasks and hours to specific resources. Workers can view their assigned weekly tasks and submit timesheets for them via the Worker Portal.
Managers review and approve timecards, which automatically calculate an expense line for the project pending approval from finance.The Time Card Management system provides critical insight into how time is spent across the organization.
Financial Planning:
When financial data is linked to demands, projects, and portfolios in a single shared platform, budgeting becomes easier. When the scope and cost of portfolios, projects, and demands are clear and comparable, it facilitates the allocation of funds.
Projects track cost and benefit plans, influencing key metrics such as ROI, Net Present Value, and Internal Rate of Return. The cost plan includes estimated expenses (both Capex and Opex) that are compared to actuals over time.Timesheets, as well as manual and imported entries, are calculated automatically. The benefit plan accounts for both anticipated and realized income. It is easy to modify and add expenses, and it instantly affects automated forecasting from actuals and projections to provide an accurate estimation.
ServiceNow makes it simple to approve, question, and change financial plans, promoting seamless collaboration between projects and finance. Funds can be appropriated, plotted, and reported on everything from demands to portfolios.
Top 30 frequently asked Servicenow Interview Questions !
Reporting Feature:
This feature provides recent data and trends to managers and stakeholders via pre-existing and configurable reports, allowing them to make decisions and provide visibility. Information is easily accessible, reliable, and automated when data and status are stored in a single system.
The Project Status Portal requires a great overview of all portfolios, including data like time constraints and proportion finished. Obviously it depends on the user's requirements, pre-existing status reports or customizable reports can be generated with a few clicks.Reports can be exported and shared. Reporting reduces risk by providing up-to-date and accurate data, allowing for informed and confident decisions.
Conclusion
Well, guys, I hope you have got enough information on the servicenow PPM functionality and how they help the organization in analyzing and improving the performance. If you had any doubts please drop a message in the comments section.
Related Articles: