CyberArk Documentation - Table of Content
Introduction to CyberArk

Everyone will agree that cybersecurity is a critical issue in enterprises because cyberattacks are continually wreaking havoc and generating massive losses. In the case of privileged accounts, the requirement for cybersecurity is considerably greater. The reason for this is that the majority of advanced cyber-attacks target privileged accounts. Most businesses, however, are unable to safeguard their privileged accounts due to their insufficient infrastructure and unskilled workforce. Many businesses don't even have a cyber-security preparation strategy in place to protect their credentials, privileged accounts, and secrets, among other things.
CyberArk is a security product with a significant capability to address an organization's cybersecurity needs. Enterprises don't need any more infrastructure resources or administration with CyberArk. Rather, the CyberArk technology enables businesses to protect their privileged accounts and credentials in a cost-effective manner.
Become a CyberArk Certified professional by learning this HKR CyberArk Training

CyberArk is primarily a security tool for password management and the protection of privileged accounts. It secures privileged accounts in businesses by automatically keeping track of passwords. You may keep and manage data using the CyberArk tool by rotating the credentials of all critical accounts so that you can effectively guard against malware and hacking threats. CyberArk is employed in areas such as energy, healthcare, financial services, and retail, among others because it is a highly protective instrument. CyberArk has such a good reputation that it is employed by almost half of the Fortune 500 firms throughout the world.
What is meant by a Privileged Account?
A privileged account is one that has access to information such as PHI information, credit card numbers, and social security numbers, among other things. However, the definition of a privileged account in a larger sense is determined by the type of privileged data in the business. Domain admin accounts, privileged user accounts, Local admin accounts, application accounts, service accounts, and emergency accounts are examples of privileged accounts in businesses.
Become a CyberArk Certified professional by learning this HKR CyberArk Training In Hyderabad !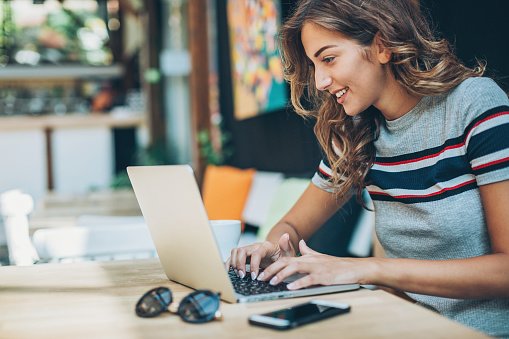 CyberArk Training
Master Your Craft
Lifetime LMS & Faculty Access
24/7 online expert support
Real-world & Project Based Learning
CyberArk History

CyberArk is an Israeli corporation with headquarters in Petah. It has offices in EMEA, Asia Pacific, and Japan, and also a US headquarters in Newton. Udi Mokady, a graduate of Boston University's Metropolitan College, created it in 1999.
The company has concentrated on assisting corporations in protecting themselves from cyber-attacks since its start, and it is today one of the most well-known cybersecurity firms in the world. Cyber-Ark grew from a start-up to a public limited corporation that was listed on the NASDAQ stock exchange.
Want to know more about CyberArk , visit here CyberArk Tutorial.
It has gone on an acquisition binge in the previous six years, purchasing companies including Vaultive, Conjur Inc, and Viewfinity. Viewfinity and Conjur Inc, both situated in Massachusetts, have interests in privilege management and application control technologies, and also cloud services. As of Q4 2019, CyberArk had revenue of $343 million and a headcount of 1,380.
Business using CyberArk
When it comes to which industries use CyberArk the most, the computer software business is at the top, while human resources are at the bottom. A comprehensive list of industries that use the CyberArk tool may be found here.
Computer Software
IT & Services
Financial Services
Banking
Insurance
Hospital and Health Care
Retail
Utilities
Computer Hardware
Human Resources
Benefits of CyberArk

CyberArk, as a leader in cybersecurity solutions, offers tremendous value to businesses. The following are some of the advantages:
Simple credential tracking: You don't need to manually keep track of passwords with CyberArk Privileged Account Security Solution. Instead, you should simply keep track of CyberArk credentials. That should be enough. CyberArk will handle everything else.
Increased time consumption: As CyberArk is equipped with automated password management features, password management will consume less time.
Insufficient redundancy in policy updates: There will be no redundancy in updating policies because CyberArk allows administrators to manage and update privilege policies for users centrally.
Password updates are propagated across applications: CyberArk centralizes database password management and ensures that password changes are propagated to all dependent applications and services. As a result, the possibility of faulty processes is eliminated. Every password change also eliminates the risk of revenue loss.
Aside from the aforementioned features, CyberArk also provides management and protection of all privileged accounts and SSH keys, and also controlling access to privileged accounts, initiating and monitoring privileged sessions, managing application and service credentials, enabling compliance with audit and regulatory requirements, and seamless integration with enterprise systems.
Architecture of CyberArk
At its core, the CyberArk Privileged Access Security system is made up of numerous layers that provide extremely secure solutions for storing and sharing passwords in businesses. Authentication, Access Control, Firewall, Encryption, and VPN are examples of these levels.
The following are the primary components of the architecture:
Storage Engine: The data is stored in the storage engine, which is sometimes known as a server or vault. It also guarantees that data is secure and that access is validated and regulated.
Interface: The interface's job is to communicate with the storage engine while also granting access to applications and users. The vault protocol, which is a secure CyberArk protocol, is used to communicate between the storage engine and the interface.
Components in CyberArk

CyberArk is made up of the following components:
Digital Vault: The Digital Vault is the most secure location on the network for storing sensitive information. It is easy to use because it is pre-configured.
Web Access to Password Vault: This is a web interface that allows privileged credentials to be managed. You can use this component to establish new privileged passwords as part of password management. The interface includes a dashboard that allows you to monitor the security solution's operation. It also shows the passwords that have been managed in a graphical format.
Manager of Central Policy: This component replaces old passwords with new ones, changing the old ones automatically. It also performs reconciliation and password verification on remote systems.
Session Manager with Privileges: The Privileged Session Manager component allows privileged accounts to be accessed from a single location. It also allows you to launch privileged sessions from a control point.
Web Privileged Session Manager: This component allows businesses to take a unified approach to secure access to a variety of applications, services, and cloud platforms.
Privileged Threat Analytics: The Privileged Threat Analytics component of the CyberArk Privileged Access Security (PAS) platform continuously monitors how privileged accounts are used. It also keeps an eye on accounts that aren't maintained by CyberArk to see if there are any signs of a threat.
Utility to Upload Passwords: By uploading several passwords to the Privileged Access Security system, speeds up and automates the vault setup process.
SDK Interfaces: Application Server Credential Provider, Application Password Provider, and Application Password SDK are the SDK interfaces. The Application Password SDK, for instance, eliminates the requirement for password storage in applications by keeping them centrally in the Privileged Access Security solution. On the other hand, the Application Password Provider is a local service that accepts credentials from the vault and provides instant access to them. The Application Server Credential Provider interface automates and secures the management of application server credentials stored in XML files.
Implementation of CyberArk
CyberArk implementation can be done in phases. Security and business need analysis, scope definition, solution launch and execution, risk mitigation plan, and companywide execution are some of the suggested processes. The following provides a basic overview of these phases:
Analysis of business and security requirements: You must first establish the unique security requirements, and also analyze the risks and outline the controls, in this initial phase. You must also identify and prioritize privileged accounts, identify and prioritize high-value and important assets, and describe timelines and controls.
Definition of scope: You must establish the scope, and also the stakeholders and their roles, as part of the second phase.
Solution execution and launch: Following the project kick-off meeting, solution execution, solution design, and architectural design should take place in the third phase.
Plan for Risk Mitigation: As a pilot, a small group of accounts must be created, and concerns must be detected.
Execution at a company level: After successfully implementing all of the essential factors in the initial deployment, you can scale the privileged account security program across the enterprise using the same procedure. You can also formalize the success measures as part of this phase.
Conclusion

In this tutorial, we have covered all the topics from the basic understanding of CyberArk and Private accounts to the architecture, components, and implementation. We have also discussed the benefits of using CyberArk and the list of business which use CyberArk.
Related Articles: