SCOM vs SCCM - Table of Content
What is SCOM
System center operation manager uses a single interface, which shows state, health and information of the computer system. It creates alerts generated based on availability, configuration, and security situation being identified, It works with the help of Unix box host and Microsoft windows server, it refers to a set of filtering rules which are specific for some monitored applications. It provides customer management packs, when an administrator role is needed to install agents and create management packs,they are given rights to simply view the list of recent alerts for any valid user account.

Get ahead in your career by learning SCCM through hkrtrainings Microsoft SCCM online course
Why is SCOM
It is employed to connect many various separately managed groups of a central location. Its basic idea is to put a piece of software on the computer, which may be useful for monitoring. Its agent forwards the alert to a central server, during alert occurrence and detection. Its server application maintains a database which includes a history of alerts.
What is SCCM
System center configuration manager is a product from Microsoft, which enables the management, deployment, security of devices and applications of an enterprise. Administrators commonly used it for patch management, endpoint protection, and software distribution, it is a part of Microsoft system center systems management suite. It integrates the console, which enables management of Microsoft applications such as application virtualization. It relies on single infrastructure, which has a goal of unifying physical and virtual clients under one roof, it adds tools to help IT administrators with the help of access control.
Why is SCCM
It discovers desktops, servers and mobile devices that are connected to a network, with the help of the active dictionary and installs clients software on each node. Then it manages application deployment on a device basis, which allows it for automated patching with the help of windows server update services and policy enforcement with the help of network access protection. Its endpoint protection manager is built into the system center configuration manager, which helped to secure data stored on devices.
Comparison between SCOM and SCCM
1. SCOM
:
System center operation manager is a cross-platform for performance of monitoring system, system center configuration manager is a configuration and also patch management systems, which are helpful for windows.
SCCM: SCCM may assist you with ongoing tasks which are related to keeping your infrastructure secure and updated, SCOM can monitor your devices and services which share information that you need. They both are distinct, but they both are complementary pieces, which belongs to a productive and safe IT landscape.
2. SCCM: Microsoft's System Center Configuration Manager or "Configuration Manager," as all call it like, is a tool which offers administrators along with a way to manage all of aspects of an organization's Windows, that are based desktops, servers, and devices which are from a single hub.
SCOM: The Microsoft's System Center Operations Manager , or "Operations Manager," is as useful as Microsoft's System Center Configuration Manager. It is a monitoring tool, which provides a look at the health and performance of all our services of IT in one spot.
3. SCCM: The Configuration Manager's unified infrastructure pulls all of the organization's clients of physical, virtual, and mobile under a single large umbrella. It contains tools and resources that provide administrators the ability to control the access within the cloud and on site. Its Administrators may grant end users access for the devices and applications they required without the worry of compromised security.
SCOM: The Operations Manager may monitor performance of both server and client applications, and it may provide us the information about the health of our services across both datacenter and cloud infrastructures.
4. SCCM: Unified design of Configuration Manager may help us to do many essential jobs within single platform
SCCM can automate the associated tasks so we may be sure that they happen on the schedule that we set and within our organization's policies and standards.
SCOM: Operations Manager with a single interface, shows the administrators a view of the vital pieces of our IT environment all at a time.
Status

Health

Security

Performance

Configuration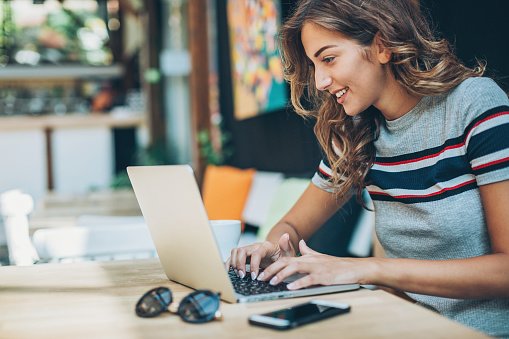 SCCM Training
Master Your Craft
Lifetime LMS & Faculty Access
24/7 online expert support
Real-world & Project Based Learning
Mini pieces of software named agents, that may be placed on each computer in our organization used to monitor the activity. In Operations Manager, we can control what events or alerts that we would like the agents, helped to report back. We can ask that notifications be forwarded to humans to address as required.The SCOM has tight integration with other Microsoft servers and applications, which have made it a popular and smart choice for administrative professionals lately. This is simple to find the management packs for most current Microsoft server applications and operating systems, as well as third party software.
5. Both the SCCM and SCOM are just two components in a product of a large family, which help the administrators to manage the vast array of applications and services which may be found in a business. SCCM may assist us with the ongoing tasks that are related to keeping our infrastructure secure and up-to-date. SCOM will monitor our devices and services and then share the information about them that we require. Both the SCOM and SCCM are distinct but they are complementary pieces of a productive and safe IT landscape
If you want to Explore more about sccm? then read our article SCCM Tutorial !
Advantages of SCOM
SCOM is user friendly, which doesn't need any maintenance. It has availability of monitoring that looks most valuable, it also has required capacity and ability to send notifications.
Its solutions save you a lot of work by reducing the effort that is required to start monitoring, which creates a lot of headaches in other places to manage your software and data centers. It also helps our applications teams, which allow them to drill remaining into issues that perform root cause analysis.
Extensibility is one of the most valuable features, that has no limits of what you can do with it. It allows to standardize all the reports for monitoring the network, which helps a lot for auditing purposes.
Disadvantages of SCOM
We may have difficulties integrating Linux into some networking devices, there is a need for drastic al improvement in on prem network monitoring. It also has issues with capacity and limited space which needs some improvement.
It needs more standard libraries for the market solutions, which are from out of the box, which you don't need to do a lot of work on.
Advantages of SCCM
Graphical based reports of software updates is the most valuable feature, that have been almost successful except rare cases like security breaches. And saves a lot of money by allowing you to install things automatically in an exact way on every computer.
It updates the patches and updates from windows, one of the main valuable features which we can utilize a lot. To become more competitive in the marketplace, they are investing a lot in new features.
It has a very straightforward initial setup which is not that much complicated, and provides integration between products. It is a good choice of deployment which performs very well, scalability also another best feature provided by it.
Check out here for frequently asked
sccm
interview questions & answers
Disadvantages of SCCM
There is a chance for virus attacks through adding new applications suddenly and silently, and incase of software installation version flaw all users of it are affected. During software installation there is no immediate notice for failure until the user gets a pop up warning.
Conclusion
SCOM and SCCM both are a part of the Microsoft system family, which are strictly different but they are complementary components of safe and productive IT infrastructure.They are part of a large family of products, which assist the admin that manage a large variety of applications and services,that can be found in organizations.SCCM can help you to manage ongoing tasks related to maintenance of infrastructure security,SCOM helps you to monitor the services and devices to share the information regarding them to you as per your needs and requirements.They both have their own distinctive traits and roles.
Explore SCCM Sample Resumes ! Download & Edit, Get Noticed by Top Employers!
Related articles: