Snowflake Competitors

- Table of Content
What is Snowflake
Offered by: Snowflake Inc.
Found in: 2012
Snowflake is a cloud data warehousing solution by Snowflake Inc. Snowflake Inc. was established in the year 2012, and Benoit Dageville, Marcin Zukowski and Thierry Cranes are the founders. Snowflake Inc. provides data warehouse-as-a-service, analytics service and data storage. From the time it was established, Snowflake has extended its platform with new features and integration. Snowflake integrates and works with the three best cloud-based platforms in the world like Microsoft Azure, AWS, and Google Cloud Platform. The best offerings of Snowflake compete with the products of Google, Amazon, and Microsoft. Snowflake is also experiencing strong competition from platforms such as AWS, Oracle, Cloudera, Teradata, IBM, etc. Unlike the traditional data warehouse solutions, Snowflake offers a data warehouse that is faster, very flexible and easier to install. Due to its unique characteristics, it has become a leader in the data management solution for analytics.
Become a Snowflake Certified professional by learning this HKR Snowflake Training !
Key Features of Snowflake:
Offers security and data protection
Standard and Extended SQL Support
Connectivity Support
data sharing
Scalability
Near zero administration
Concurrency and Workload Separation
Following are some of the top 8 competitors of Snowflake:
Amazon Web Services (AWS)
Microsoft.
Google.
Cloudera.
Oracle.
Teradata.
IBM.
Databricks.
1. Amazon Web Services:
Offered by: Amazon
Found in: 2006
Amazon web services is a complete cloud computing platform which offers overall services along with data warehousing and virtual servers. AWS can integrate with Amazon EMR and Amazon Redshift, directly competing with Snowflake in various services. Amazon Redshift is a completely managed data warehouse that makes it easy to analyse data using standard SQL. Users analyse their data with the help of their current BI system. Amazon EMR is in competition with data processing and distribution solutions of Snowflake, and it will simplify how big data is processed. With AWS, Amazon EMR and Amazon Redshift, Amazon undoubtedly represents the greatest threat for Snowflake. It is the top competitor of Snowflake for numerous reasons.
Categories of Amazon Web services in common with Snowflake are Data Warehouse and Columnar Database.
Key Features of Amazon Web Services:
Easy sign-up process
Simple and per-hour billing
AWS covers IaaS, PaaS and SaaS
Flexibility, Scalability and Elasticity
Plenty of Amazon services like EC2, VPC, AWS Lambda, etc.
Get ahead in your career with our Snowflake Tutorial !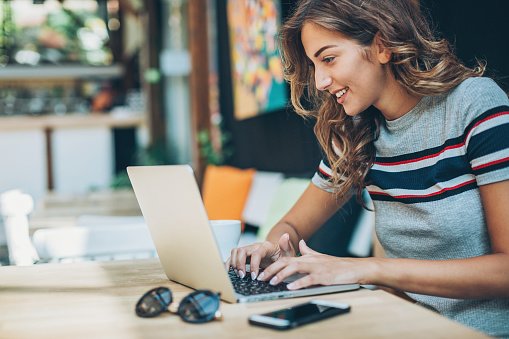 Snowflake Training
Master Your Craft
Lifetime LMS & Faculty Access
24/7 online expert support
Real-world & Project Based Learning
2. Microsoft
Offered by: Microsoft
Found in: 1975
Microsoft is a leading technology company which provides software, hardware and cloud computing services through Azure. Microsoft's SQL server will compete with Snowflake in terms of category - database management system. This solution makes it possible for developers to create intelligent applications in the language of their choice. Microsoft also provides Azure Synapse Analytics and Azure Data Lake Store, that compete with Snowflake for data warehousing and data processing. A three-in-one offering of Microsoft with robust features gives it a competitive advantage over Snowflake. On the other hand, snowflakes are less expensive for all three categories. Companies using Microsoft products are most likely to choose the Synapse Analytics and Azure Data Lake Store on Snowflake. Microsoft is another major competitor for Snowflake.
Categories of Microsoft in common with Snowflake are Database management systems and Big data processing and distribution.
Key Features of Microsoft:
Scalability
Polybase
V12 portability
Elasticity
Security oriented
3. Google Big Query
Offered by: Google
Found in: 1998
Google is the technology as well as the search engine powerhouse. Google Big Query company offers flexible solutions which compete with the Snowflake offering. Users may analyse big data on the cloud and execute SQL queries against the multi-terabyte data sets within seconds. BigQuery provides storage that is a little cheaper than the storage of snowflakes. When head to head speed testing, Snowflake is quicker than BigQuery. At the same time, both of them, Snowflake and Big Query, use standard SQL. BigQuery belongs to the Google Cloud Platform, that provides it with an advantage over Snowflake. Google's support makes BigQuery a leading competitor for Snowflake.
Categories of Google Bigquery in common with Snowflake are Data Warehouse, big data processing and distribution, and Columnar Databases.
Key Features of Big Query:
Mutual functionality
Foundation for BI
Built-in ML Integration
Automated Data transfer
Free Access
Geospatial Analysis
4. Cloudera
Offered by: Cloudera
Found in: 2008
Cloudera is a cloud computing platform for data storage and management powered by Hadoop. It provides an enterprise data cloud which will combine processing, storage and exploration of all data. It offers integrated, multi-functional self-service tools for data analysing and centralising. It provides corporate-level security and governance that are all hosted on private, public as well as multi-cloud deployments. Cloudera data platform
replaces two previous Hadoop distributions from Cloudera: Hortonworks Data Platform and Cloudera Distribution of Hadoop. It is equipped with a single public-private approach, scalable on-site/cloud and hybrid deployment options, real-time data analysis, and privacy-first architecture.
Categories of Cloudera in common with Snowflake are Data Warehouse, and big data processing and distribution.
Key Features of Cloudera:
Data Science Workbench
Machine Learning
Real-time streaming Analytics
Open-source platform
Operational Database
Data warehouse
Hybrid Development
Data security and governance
5. Oracle
Offered by: Oracle
Found in: 1977
Oracle is a database management software product which provides enterprise IT solutions as well as cloud computing through PaaS, SaaS and Iaas models. Oracle is a cross-platform, and it may work on different hardware on different operating systems, including Unix, Windows Server, and various distributions of Linux/GNU. Oracle Database has its network stack, which enables the application of a different platform to share or exchange information with the Oracle database in a smooth manner. For example, Windows-based applications may connect to Oracle's Unix-based database. Oracle is an ACID-compliant database that helps maintain reliability and data integrity. Oracle was one of the first databases to support GNU/Linux in the 1990s before GNU/Linux became a commercial commodity, and it has supported that open platform since then.
Categories of Oracle in common with Snowflake are Data Warehouse.
Key Features of Oracle:
Portable
Speed
Backup and Recovery of data
Efficient data Integrity
Multiple Database Management
Offers cursor support
Top 30 frequently asked snowflake interview questions & answers for freshers & experienced professionals
6. Teradata
Offered by: Teradata Corporation
Found in: 1979
Teradata is a software company that offers consulting services, business analytics and data warehousing. It also provides cloud-based as well as on-premise data warehousing in competition with Snowflake's offer for customers. The cloud data analytics platform of the company supports hybrid multi-cloud reality enabling the users to address the complex data issues at a scale. Teradata provides applications, analytics data platforms and other services related to it. This company is developing a product to bring together data from a variety of sources and makes it available for analysis. Teradata is a database management system that is open-source used to develop large-scale data warehousing applications. It supports several data warehouse operations at the same time by the concept of parallelism. Teradata is a widely open processing system which supports Windows/Linux/Unix server platforms.
Key Features of Teradata:
Scalability
Mature, parallel-aware Optimiser
Unconditional parallelism
Acts as a single datastore
Ability to model the business
7. IBM
Offered by: IBM Inc.
Found in: 1987
IBM Inc. is a global company which produces and sells software, middleware and computer hardware. IBM Db2 provides data warehousing and hosting services and is a competitor for Snowflake in the sector of Data warehouse. DB2 Warehouse analytical data warehouse will provide you with high-level control on the data and applications, yet it's easy to manage and deploy. It features in-memory BLU processing technology, and the in-database analytics offers performance and scalability by its MPP architecture and is compatible with Netezza and Oracle. IBM Db2 is optimised to provide high performance at a lower price. However, IBM Db2 is costly and slower in reaching the ROI compared to Snowflake. IBM's robust infrastructure and financial capabilities provide IBM Db2 with a competitive edge over Snowflake.
Categories of IBM in common with Snowflake are Data Warehouse.
Key Features of IBM:
Increased performance with AI
Built for AI and Data science
IBM BLU Acceleration
SQL Compatibility
IBM PureScale
Faster Querying
Simple to administer
Storage optimisation
High Availability Disaster Recovery
8. Databricks
Offered by: Databricks
Found in: 2013
Databricks is a software company which provides a cloud data platform for automated cluster management. Databricks offers open-source tools such as MLflow, Delta Lake, and Koalas that may poach data analysts from Snowflake. Snowflake and Databricks came together in 2020 after Databricks launched SQL Query data storage and obtained Redash. Databricks is the perfect and worthy competitor to Snowflake with this deal and acquisition. We can easily gain insights from the existing data with Databricks while helping you develop artificial intelligence solutions. Databricks covers Machine learning libraries. Databricks is used by a variety of corporate clients to carry out large-scale production operations across a multitude of use cases and industries. Databricks is used by a variety of enterprise customers to carry out large-scale production operations over a multitude of use cases as well as industries.
Categories of Databrick in common with Snowflake are Data Warehouse and big data processing and distribution.
Key Features of Databricks:
Optimised Apache Spark environment
Interactive workspace
Machine Learning Integration
Databricks Runtime
Conclusion:
We have learned about the competitors of Snowflake. However, the data warehouse offered by Snowflake is completely built on the cloud and uses a subscription-based model with storage and computing running independently. Snowflake's system with elastic storage applies hot/cold storage techniques automatically to reduce costs, and scalable computation removes traditional caps on concurrency, which are provided by other warehouse options. Snowflake stores structured and semi-structured data are transforming it to a usable SQL-compatible format. The flexible payment structure of Snowflake indicates that storage and computation can be enabled for particular instances and projects without running long-term costs. Snowflake's data warehouse allows a client to be multi-cloud. Now Snowflake is available on Google Cloud, Microsoft Azure, and Amazon Web Services. Users are able to quickly query the data without any effect on the underlying dataset and receive closer data in real-time. All these features of Snowflake make it the best data cloud platform.
Related Articles: