Cyber Security VS Data Science - Table of Content
What is cyber security?
The cyber security industry is a fascinating field in the IT sector and apt for those who are ready to accept the challenges. The term cyber security can be defined as it is a type of IT application that designs and implements secure network solutions specially designed to act as a shield against hackers, persistence attacks, and any cyber-attacks. The cyber security market is diverse that is ranging from a cyber professional service endpoint to mobile security. It has a diverse range of applications from financial service, retail, health care, infrastructure, and transport. There is huge demand has been created for cyber security professionals, and the companies looking out to hire cyber security engineers. The companies we would like to mention are PWC, Deloitte, Telesoft technologies, VMware, Intel, and many more.
Wish to make a career in the world of Cyber Security? Start with Cyber Security training!
What is Data Science?
Data science is also known as data-driven science and is also defined as a data tool that helps to solve complex data-related problems using patterns, models, and analytics. It is also an interdisciplinary field about scientific methods, processes, and systems to extract knowledge or data insights in various forms, either in structured or unstructured formats or you can define it as data mining
Cyber Security VS Data Science:
Here we thought to list out the major differences between cyber security and data science based on professional categories.
.Most IT professionals one or some other day think about a kick start their career as a cyber security engineer or data scientist. This section clears all your doubts related to choosing the right career path.
Cyber security engineer roles and responsibilities:
Cyber security engineers are those who involve in designing and implementing security solutions to defend against various threats, cyber-attacks, and malware attacks. They are also involved in testing and monitoring the system devices to make us assure that all the system devices are up-to-date and ready to defend against any type of attack.
Data scientist roles and responsibilities:
A data scientist is responsible for collecting, analyzing, and also interpreting a large volume of data. The data scientist role is a combination of mathematician, scientist, statistician, and computer professional.
Cyber security engineer job description:
Here is a list of cyber security engineer job descriptions:
Implementing security firewalls to networking systems.
Determining the access authorizations.
Securing the information technology infrastructure.
Involve in monitoring the network for signs of cyberattacks.
Eliminate the potential threats or attempted breaches.
Identifying the cyber attackers.
Informing the organization's workers about security policies.
Data scientist job description:
Here is a list of data scientist job descriptions:
Designing the data modeling processes or applications (for ex: Denodo).
Building the machine learning algorithms or models.
Developing and maintaining the databases.
Assessing the quality of datasets.
Cleansing the unstructured/ unpatterned data.
Preparing the data reports for the executive and project team.
Proposing solutions to the executive team.
Creating data visualizations to present information.
Collaborating with other teams.
Combining models through ensemble modeling.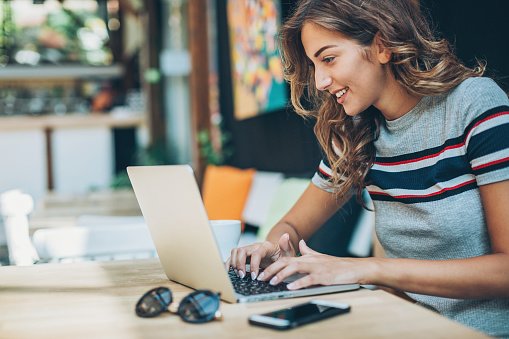 Cyber Security Training
Master Your Craft
Lifetime LMS & Faculty Access
24/7 online expert support
Real-world & Project Based Learning
Cyber security engineer skills
To become a cyber security engineer, the following are the mandatory skillsets anyone must have:
Secure coding practices, ethical hacking, and threat modeling.
Proficiency in programming languages like python, C++, Java, Ruby, Go, and Power shells.
IDS/IPS penetration and vulnerability testing.
Firewall and intrusion detection and prevention protocols.
Have basic knowledge on how to use various operating systems such as Windows, Linux, and UNIX.
Virtualization technologies and MYSQL database server.
Application security and encryption technologies.
Data scientist skill:
To become a data scientist, you should have these mandatory skill sets.
Data scientist professionals must have strong foundation knowledge in mathematics and statistics.
Additionally, they should have strong programming knowledge in Python or R programming and later use them for performing various operations like data mining, manipulations, calculations, graphical display, and also running embedded systems.
Data scientist professionals should have additional knowledge in data statistical modeling software such as SQL database and the Hadoop platform.
In addition to the above-mentioned skill sets, data scientists must have strong communication, problem-solving, collaboration, and out-of-the-box thinking capabilities.
Cyber security career path:
Cyber security engineers must hold a bachelor's degree in computer science, and IT system engineering.
They should possess a minimum of two years of work experience in cybersecurity-related roles such as incident detection, responses, and forensics.
. Should have experience with the functionalities, operations, and maintenance of firewalls and various forms of endpoint system device security.
Must have proficiency in languages and tools such as C++, Java, Node, Python, Go, Power shells, and Go.
They should have the ability to work in fast-paced work environments, often under some work pressure.
Data scientist career path:
The basic education qualification required to become a data scientist is an undergraduate or bachelor's degree in computer science.
Senior-level data scientist professionals must have a master's degree with a few years of work experience.
Taking some certification exams also boosts up their professional career.
Cyber security engineer salary:
As per the indeed.com job portal, the basic salary for any cyber security engineer professional ranging from $77,000, and an experienced cyber security engineer earns more than $135,000 depending on the individual's experience, and knowledge.
Data scientist salary:
As per the indeed.com job portal, an average salary for any data scientist ranges from $80,000 and an experienced data scientist earns more than $145,000 depending on an individual's experience, and knowledge.
Cyber security engineer certification:
Below is the list of major cyber security engineer certifications:
COBIT 5 control objectives for information and related technologies.
COBIT 5 Professional certification.
CompTIA security+certification -SYO-601.
CISA certification and training
CHFI - Computer hacking forensic investigator certification
CISSP certification
Data science certification
SAS Certification.
SAS Certified Big Data Professional.
SAS Certified Advanced Analytics Professional.
Senior Data Scientist.
Principal Data Scientist.
Microsoft Certified: Azure Data Scientist Associate.
IBM Data Science Professional Certificate.
If you have any doubts on Cyber Security, then get them clarified from Industry experts on our Cyber Security Tutorial !
Benefits of Cyber Security:
Once you know the definition, you will start thinking about the key benefits of this domain. This section is dedicated to fulfilling your requirements. The following are the key benefits of using Cyber security:
Cyber security will defend us from critical attacks.
It helps us to browse the safe website.
Internet security processes all the incoming and outgoing data on your computer.
Security will defend from hacks and viruses.
The application of cyber security used in our PC needs update every week.
The security developers will update their database every week once. Hence the new virus was also detected.
Benefits of Data Science:
Here also we are going to make a list of key benefits of data science:
Empowering management and officers to make better decisions.
Data scientists direct the actions based on trends which in turn help in defining goals.
Data scientist challenge the staff to adopt the best practices and focus on issues that matter.
Identifying opportunities and decision making with quantifiable, data-driven evidence.
Improving fraud detections in financial institutions and also identifying the best delivery routes.
Key features of Cybers Security:
Below are the key features of cyber security:
Identify management unique IDs for personal and products for authentication.
Access control specifies the role and other constraints for authorization.
Agree on cryptographic details for securing network protocols.
Validate the source and integrity of the software and framework.
Validate the integrity of the process data.
Validate the integrity of the OT settings.
Key features of Data Science:
Below are the key features of data science:
Responsive data construct and flexible to manage.
Easily trainable and parallel neural networking.
Opens source and feature columns.
Availability of statistical distribution.
Layered components and feature columns.
frequently asked Cyber security Interview questions and Answers !!
Check out our Latest Interview Questions video. Register Now Cyber Security Online Training to Become an expert in Cyber security.
Final Words:
In this Cyber security VS data science post, we did not concentrate not only on explaining basic things but also tried to explain the professional differences too. Both data science and cyber security are the hottest domains, to become a master or expertise in these technologies is a dream of many people. The main purpose to develop these kinds of articles are to help our readers to enhance their skill sets with appropriate domains and also choose the right career. We are hoping that you people enjoy reading our blogs. Stay tuned for more updates.
Related Articles: