SAP HANA Modules - Table of Content
Introduction to the SAP HANA:
SAP HANA is the fourth suite of Enterprise resource planning (S/4) developed by SAP, and it is designed to perform business operations like text processing, business planning, analyze the business data, and implement different real-time applications.
SAP ERP considers HANA as an in-memory database to store various business data. SAP HANA is a column-oriented and relational database management system and also helps to store, retrieve the data to perform business-driven operations.
Become a SAP Hana Certified professional by learning this HKR SAP Hana Training
SAP HANA Modules list:
There are 14 types of functional modules available in the SAP HANA;
Plant maintenance (PM)
Human capital management (HCM)
Production planning (PP)
Project systems (PS)
Controlling (CO)
Finance (FI)
Sales and Distribution (SD)
Investment management (IM)
Customer relationship management (CRM)
Supply chain management (SCM)
Customer service (CS)
Material management (MM)
Enterprise performance management (EPM)
Human resources (HR)
Now let me explain them one by one;
Plant maintenance (PM):
SAP HANA Plant maintenance (PM) module is a central component of the ERP that helps organizations to maintain their equipment's and inventories.
Human capital management:
Human capital management (HCM) is an important functional module of the SAP HANA that helps to maintain the finances, stocks, and goods price.
Production planning (PP):
the production planning (PP) module in SAP HANA helps to create business plans, material requirement planning, billing, and capacity planning.
Project systems (PS):
the project system module in SAP HANA is an integrated project management tool that helps to monitor all your project-related activities in the organization.
Controlling (CO):
The controlling module in the SAP HANA monitors organizes and optimizes all the activities in enterprises.
Financing:
Financing is one of the important modules of SAP HANA to manage financing and accounting activities in the organization.
Sales and Distribution (SD):
Sales and Distribution(SD) are one of the key components of the SAP ERP, it is used to manage billing, shipment of goods, selling, and generating various sales documents. Sales and distribution are also a part of the logistics that maintain customer relations and prepare quotations.
Investment management:
investment management module in SAP HANA helps to maintain all the investment-related financial activities and capital expenditures.
Customer relationship management (CRM):
Customer relationship management (CRM) is an add-on component of the SAP HANA. This component allows organizations to manage the customer relationship, supports other sales activities such as order management, interaction with customers to gather their requirements or feedbacks.
Supply chain management (SCM):
this is an important tool provided by the SAP AG that helps to manage the entire supply chain process of an enterprise.
Customer service (CS):
The customer service (CS) module is a core logistic module of the SAP ERP. This module is used to maintain customer equipment, and also integrates with other functional modules.
Material management (MM):
The material management module helps organizations to manage materials, inventory management, and warehouse management in the supply chain management process.
Enterprise performance management:
This module helps in budgeting, financial management, and forecasting activities. It also offers data analytic processes and business planning strategies.
Human Resource (HR):
this is a core functional module of the SAP HANA. It supports activities like attendance management, administration benefits, employee data management, and onboarding/offboarding activities.
SAP HANA Tutorials for beginners get started with your SAP carrier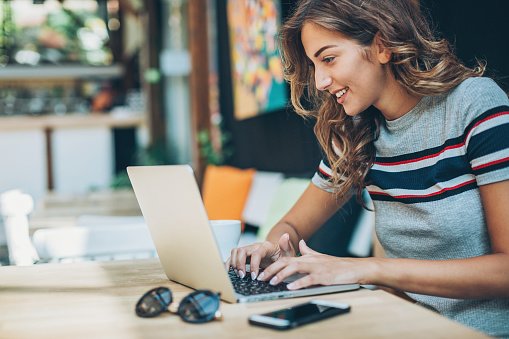 SAP Hana Training Certification
Master Your Craft
Lifetime LMS & Faculty Access
24/7 online expert support
Real-world & Project Based Learning
Key features of SAP HANA:
The following are the key benefits of SAP HANA;
SAP HANA is an Eclipse-based, web-based editor (pick and drop) to support the graphical creations of the business processes.
SAP HANA offers source-agnostic data access and integration services that allow accessing and indexing external data from across the entire organization and adding
them to the existing analytical models.
Real-time analytical processing can be performed to analyze business operations in real-time using huge volumes of detailed information while business is happening.
Data can be accumulated from many applications and data sources without disturbing in any way the counting business integrations.
Views of business information can be carried on-in a persistence data repository and built again in case of a crash.
Top 30 Frequently asked SAP HANA Interview Questions
Benefits of SAP HANA:
The following are the key advantages of using SAP HANA;
Simplified in-memory database: SAP HANA allows exponentially faster processing and simplified transactions with more aggregate table structure.
Ease of use: SAP HANA provides a simpler and more intuitive front-end leading to higher adoption rates and mobile applications.
Increased performance: SAP HANA allows your business to plan, execute, generate reporting, and analytics on "live data".
Embedded analytics: this ERP application reduces the need for a full-fledged data warehouse and provides real-time operational reporting.
The transition from on-premise to cloud: SAP HANA optimizes the platform for cloud environments as a digital core.
Scalable solution: SAP HANA allows the solution to increasing size as your business needs increase and you grow, with no limits.
Inherent artificial intelligence: provide new service offerings around cash application, conversational UI, predicted delivery delay, and predictive accounting.
Native integration: SAP HANA provides the ability to easily leverage other SAP tools like SAP analytics cloud, Arbia, and Fieldglass, etc.
Simplified infrastructure: digital core includes multiple applications like IBP and BI etc.
Support: Move to a supported release with continued significant research and development investment from SAP.
Industry benefits of SAP HANA:
Various business applications get benefits from the SAP
HANA because it supports the line of business (Lob) process that is common to every company.
SAP HANA supported industries like;
Manufacturing industries
Engineering and construction industries
Consumer and industrial product sales
Banking sectors
FinTech companies
Transportation and logistic firms
Retail industry
Health care centers
Public services and utilities.
The list goes on.
SAP HANA editions:
SAP HANA is available in two editions. They are;
Let me explain them one by one,
On-premise:
On-premise is an Enterprise business planning suite that is based on in-memory database management.
On-premise is an internal platform so that it will run from the company's servers when users access it.
Most of the large companies prefer to implement on-premise SAP ERP edition this is because offers a full range of functionalities and highly monitoring customer applications.
The industries which use on-premise SAP ERP applications are financing, accounting, material management, supply chain management, marketing, and sales industries.
The features of on-premise editions include are;
1. Database-driven
2. Networking
3. Customization.
Cloud:
Cloud edition of SAP ERP is a Software as a service type. This type of SAP edition offers software upgrades and maintenance services.
The SAP's cloud edition is a more standardized one, that supports faster deployment of the applications.
It offers easier operability, a limited, and readymade set of business-driven end products.
The features of Cloud editions;
1. Programming interface navigation
2. Integration
3. Data-driven services.
Final words:
In recent times, industry to industry, large companies are showing keen interest to implement SAP HANA because to avoid any inefficiency occurring during developing the software. SAP HANA is a completely data-driven relational database management application that helps to create and retrieve data from different sources. In this SAP HANA module article, we have given overall information of the 14 functional modules, their industry benefits, and even we have explained the basic concepts of SAP HANA. I hope this blog may help a few SAP HANA professionals, SAP communities, and experts worldwide.
Other related article :