Datadog vs Splunk - Table of Content
What is Datadog?
Developers, IT operations teams, security engineers, and business users can utilize Datadog as surveillance, monitoring, and analytics platform. Datadog's SaaS platform integrates and automates infrastructure monitoring, application performance monitoring, and log management to deliver a uniform, realistic idea of the whole tech stack. Datadog, which is used by businesses of all sizes and in a wide range of industries, helps its clients in several ways: Migrating to the cloud, Digitalizing the processes, effective team collaboration among the different departments related to the organization, KPI tracking, and evaluating the user behavior.
Datadog's SaaS-based infrastructure monitoring tool provides metrics, visualizations, and alarms to maintain optimal cloud/hybrid settings. Datadog's comprehensive support of critical developments, low-maintenance deployment method, and user-friendly layout enables engineering teams to communicate and troubleshoot more efficiently.
What exactly is Splunk?
Splunk is a technology platform with a broad array of analytics, IT operations, monitoring, and security solutions to address the primary business objectives and use cases such as Customization of the app, Observability and security in an integrated platform, Workplace collaboration, Ingestion, processing, and analytics of data from any source. querying and reporting and business intelligence powered by AI/ML, etc.
Splunk provides real-time infrastructure monitoring for on-premise, hybrid, and multi-cloud settings. It includes AI-driven insights and management and real-time notifications, and scalable data management across the company's most important data sources.
Interested in learning Splunk Join HKR and Learn more on Splunk Certification Course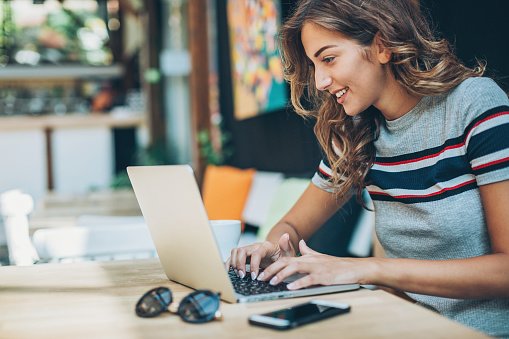 Splunk Training
Master Your Craft
Lifetime LMS & Faculty Access
24/7 online expert support
Real-world & Project Based Learning
Difference between Datadog and Splunk
This section will discuss the critical difference between Datadog and Splunk. They are:
The main distinction between Splunk and Datadog tools would be that Splunk is a log management platform utilized when it is essential to handle data collected by devices. And the Datadog tool is an analytic or monitoring tool that DevOps and IT departments may use to track cloud storage service and network efficiency.
The Datadog tool also has the advantage of integrating with a variety of different products, allowing for improved cloud service measuring performance. The Splunk software cannot integrate with the other applications, a stand-alone program.
The installation and commissioning stages for the Datadog vs. Splunk tools are significant primary differences. The Datadog tool's deployment and installation are simple, and it provides a variety of functions. Meanwhile, the Splunk tool's deployment on the platform necessitates extra professional assistance.
The utilization of computer languages is another substantial difference between Datadog and Splunk. PHP, Go, NET, Ruby, JAVA, Node, and Python are among the scripting languages that Datadog. There are no rules for employing any particular programming language within a Splunk application. The Splunk software does have its administrator but does not need any programming language.
The other significant distinction is that alerts are sent when a problem is received. Whenever an issue has been raised in the system, the Datadog software could send out alerts and warnings to take relevant measures right away. There is no such capability within the Splunk tool, and signals must be handled solely by the network administrator.
The tools utilized are the other category of differentiation between Datadog and Splunk. On the one hand, used the Datadog software to check the effectiveness of servers, tools, and different databases, meanwhile the Splunk tool has been used to track and evaluate data created by many sorts of computers. Splunk is a tool that translates data.
Can customize the Datadog tool dashboards to meet specific needs, and IT and DevOps teams could use the technology to measure cloud service efficiency. Easily change the dashboard of the Splunk software, but must utilize it in the same way it is provided.
The functionality of both Datadog and Splunk is another excellent disparity. Splunk is indeed a tool that analyses the system logs created by organizations. The program employs the query processing language to detect any phrases in a log file. The Datadog tool offers numerous cloud visibility in the network that aids in monitoring information and cloud storage reliability.
We have the perfect Splunk tutorial for you
Comparison table about Datadog & Splunk
We will compare these two tools, Datadog and Splunk, in-depth. They are:
Integrations:
Datadog: Both companies claim to see the entire tech stack, but one stands out as the clear winner. Including over 500 developed integrations which collect metrics & events throughout the tech stack, including SaaS and cloud providers, databases, and much more, Datadog gives managers complete insight across the technology stack.
Splunk: Splunk, on either hand, comes with over 250 pre-built integrations. Because Datadog offers at least two times the integration possibilities of Splunk, it is critical to double-check which apps and services need has to be connected to the monitoring tool of choice and whether such plug-ins are suitable with suppliers.
Metrics tracking
Data engineers can use metrics tracking and create criteria for assessing infrastructure performance.
Datadog: IT engineers use Datadog to identify which metrics to index useful for such a query. The queries don't have to be limited to IT-related metrics, and we also can integrate business-level customized metrics like income or consumer characteristics using DogStatsD. Metrics aren't cast in concrete after they've chosen; you may modify them at any moment. It is simple to keep the statistical precision and depth of your queries. Users could monitor thousands and thousands of infrastructural indicators out of the box utilizing Datadog and examine continuous historical records, even on infrastructure that no longer exists.
Splunk: Users may monitor performance over a wide range of tech stack components, events, deployment scenarios, and software editions with Splunk. They use metrics tracking to track business-level key metrics like client satisfaction and revenue.
Dashboards
Datadog: Datadog's pre-built dashboards let you examine data from across your whole IT environment on a single page. Users don't need to know how to code or utilize a programming language to use templates and auto-generated dashboards, making it ideal for data visualization. If you prefer a much more hands-on strategy, utilize Datadog's collection of visualization tools and drag-and-drop widgets to construct a customized dashboard.
Splunk: Splunk has dashboard layouts to help you keep track of your complete stack. Users may auto-discover, break down, group, and explore clouds, services, systems, availability systems, Kubernetes clusters, and more after the dashboard has to be developed. This functionality may not have been as user-friendly as Datadog because it is unclear whether users need to know coding or a data manipulation language that is used.
Troubleshooting
When something goes wrong, you want a monitoring system that will notify you as soon as possible about tech stack problems and, much better, would discover and address problems before they become a problem.
Datadog: Users could quickly troubleshoot utilizing Datadog's application thanks to a one-click association of similar metrics, traces, and logs throughout the stack. It allows the user to pinpoint problems and understand when those affect various infrastructure pieces.
Splunk: Splunk's real-time stream analytics helps for speedy issue detection. Splunk's AI-driven debugging allows it to be a suitable platform and highlight errors and forecast outcomes based on evolutionary thresholds, numerous circumstances, and complicated rules, lowering the average time to fix (MTTR). Splunk wins in terms of troubleshooting because of its AI-powered troubleshooting, enabling proactive risk rectification.
Data formats
Datadog: Multiple data formats were not supported by the Datadog tool.
Splunk: The Splunk tool supports multiple data formats, such as.xml,.csv, and Json.
Performance analysis:
Datadog: The Datadog tool is a type of monitoring tool used to track cloud service performance. The program can assess server and database performance.
Splunk: The Splunk tool is a form of log management tool used to analyze the data generated by machines. The Splunk tool can examine the log files.
Installation:
Datadog: Compared to the Splunk tool, the Datadog tool's settings and installation are pretty simple. Software installation is simple, thanks to the tool's utilization of a SaaS service.
Splunk: Compared to the Datadog tool, the configuration and installation of Splunk tools are more complex.
Stability:
Datadog: The Datadog tool seems to have a stability problem because it isn't reliable with all of its functionality.
Splunk: There is no such issue with the Splunk tool because it is more stable than other tools like Datadog.
Top 30 frequently asked Splunk Interview Questions !
Conclusion
The Datadog software is a component of a cloud service measuring performance tool that helps monitor databases and processors' effectiveness. Splunk is indeed a log management tool that aids in analyzing system log files and the conversion of raw information into a human-readable format. If you have any doubts about this topic, drop your queries in the comments section to clarify them.
Other related articles :