Power BI vs SSRS
Last updated on Dec Fri, 2022 3194
Power BI vs SSRS - Table of Content
What is Power BI?
Power BI is a reporting and data analysis platform created by Microsoft. It's a Business Intelligence (BI) platform with a range of user-friendly and intelligent features. It also provides data preparation, data connectivity, data modeling, data transformation, and other services.
We have the perfect professional Power BI Course for you. Enroll now!
Why do we need Power BI?
Here are some of the essential advantages of using Power BI:
It is possible to process a large amount of data.
Assists in the transformation of the company's data into rich visuals.
There are fewer engineering resources to deal with Power BI.
It's possible to incorporate it into your applications.
What is SSRS?
SSRS, or SQL Server Reporting Service, is primarily a server-based reporting tool.SSRS is similar to Power BI in terms of versatility, but it is more traditional in terms of use. In most cases, it is used in businesses to visualize data and develop display, and exchange reports. Furthermore, SSRS provides a programming interface as well as a set of processing components.
SSRS, unlike Power BI, necessitates more manual effort due to its lack of graphical drag-and-drop capabilities. It also requires the production of more programming-based reporting tools. SSRS is another Microsoft product that's related to SQL formatting software and Visual Studio.
Types of Reports SSRS Generates:
Cached reports.
Linked reports.
Drill-through reports.
Drill-down reports.
Parameterized reports.
Subreports.
Ad-hoc reports.
Snapshot reports.
Click-through reports.
Want to Become a Master in SSRS? Then visit here to Learn SSRS Training !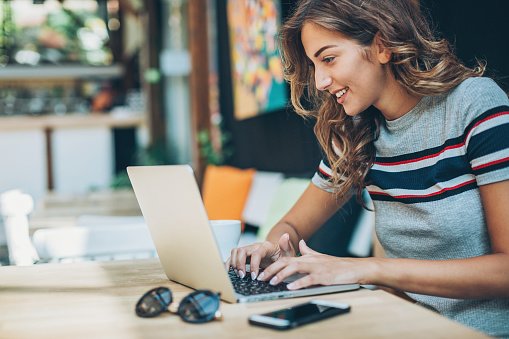 Power BI Training
Master Your Craft
Lifetime LMS & Faculty Access
24/7 online expert support
Real-world & Project Based Learning
Why SSRS?
The following are some of the most valid reasons to use SSRS:
Users can make better and more accurate decisions with the aid of SSRS.
It enables users to communicate with data without the intervention of IT experts.
In contrast to other crystal reports, it is a more powerful tool.
It comes with many security tools.
Let's look at the distinctions between Power BI and SSRS now that we know what they are.
Fundamental Differences among Power BI and SSRS
We will discuss the main distinctions between these two BI tools in this section. We will also address the Power BI Report Server (PBIRS) and Power BI Reporting Server vs. SSRS.
Unlike SSRS, Power BI is available for free. We must buy a SQL Server license to use SSRS. However, to use PBIRS, we must purchase a Power BI premium license.
SSRS takes more time and manual effort to process data and produce reports, whereas Power BI is more graphical and new.
PBIRS may be conceived of as the more feature-rich variant of SSRS.
For an AI-based experience, Power BI blends with Cortana, but SSRS does not have this functionality.
Click here to get frequently asked SSRS Interview questions & answers for freshers & experienced professionals!
Power BI vs SSRS
After understanding the general contrast between Power BI and SSRS, we'll look at how they vary depending on several variables and parameters. The comparisons between these tools are listed in the table below.
1. Technology
Power BI: It's a business intelligence platform that helps us manage data collection and report creation.
SSRS: It is a traditional server-based platform that is used to process data and produce reports.
2. History
Power BI: Power BI is the latest and more technologically sophisticated than SSRS, published in 2017.
SSRS: The SQL software was first published in 2004.
3. Benefits
Power BI: With its rich graphical features, Power BI is an easy-to-use and user-friendly platform for developing, publishing, and distributing reports.
SSRS: In terms of graphics, SSRS doesn't have anything to offer. It does, however, have a decent drill-down feature.
4. Implementation and Compatibility
Power BI: For both server-based and cloud-based systems, it can build, publish, and exchange dashboards and reports.
SSRS: Its only capability is to build and exchange server-based reports.
5. Accessibility
Power BI: This tool is easily accessible as a mobile or desktop application and web browsers.
SSRS: SSRS is only accessible on desktops and the website.
6. Licensing
Power BI: The standard versions of Power BI and its reporting server are available for free. We must purchase a license to gain access to premium features such as collaboration, security, and gateway, among others.
SSRS: We would probably need to buy a SQL Server license if we wish to use SSRS.
7. Components
Power BI: It's a data analysis-focused open-source platform with HTML5 support and cloud-based Software as a Service (SaaS).
SSRS: It's a server-based visualization and report generation platform that's widely used in companies.
8. Usage
Power BI: It is comparatively more user-friendly attributable to its drag-and-drop functionality and rich Interface.
SSRS: SSRS is less user-friendly since it relies more on the programming and coding interface.
9. Data Dependency and Sources
Power BI: It can work on both structured and unstructured data with ease.
SSRS: SSRS can use only structured and semi-structured data.
10. Acceptance
Power BI: Power BI can dominate the BI market. In several organizations, it is chosen over SSRS as a reporting server.
SSRS: Although it uses old and primitive technologies, it is more commonly used than Power BI.
If you have any doubts on SSRS, then get them clarified from SSRS Industry experts on our SSRS Tutorial !
SSRS and Power BI are two of the most common business intelligence platforms used by companies worldwide to present data to end-users. Both are part of the Microsoft BI stack, targeted at diverse markets, and planned to be consumed in multiple ways. Power BI is a cloud-based service, while SSRS is a server-based reporting platform that offers robust reporting capabilities for various data sources. Since Power BI is designed to be a more sophisticated and modern alternative than SSRS, it allows users to get started with it independently. Users that are only involved in reports can use SSRS. However, if the users need more details, Power BI is the way to go. It's not so much about the tool as it is about the impact we make.
Three Reasons Why Power BI Is Preferable to SSRS
Although SSRS is more widely used, power BI is usually endorsed. It is mainly because Power BI is more technologically sophisticated and provides more features than SSRS. However, here are the top three reasons why Power BI is better than SSRS.
Learning Curve
Data visualization applications that are responsive and adaptable are more common among companies. SSRS is a very static piece of software, which contributes to the learning curve. Power BI, on the other hand, offers basic drag-and-drop functionality for quickly generating reports. In comparison to SSRS, mobile reports do not require the use of a special tool.
Innate User Experience
SSRS offers more compelling data visualization and data analytics, but Power BI provides a richer graphics interface. Instead, for report production and data analysis, SSRS needs more human effort. We don't have adequate power over the presence of criteria in files because the SSRS interface is outdated. Furthermore, we cannot build fancy and fabulous graphs and charts with SSRS, but we can do so with Power BI.
No More Printed Reports
Since the number of businesses using SSRS has reduced over time, printed reports have continued to deteriorate, and they are now in low demand. Instead of using old published papers, most Data Analysts and Researchers tend to use mobile BI, dynamic charts, and other features.
Conclusion
In this blog, We learned about Power BI and SSRS. We also discussed variations in features, usability, and other criteria between these Business Intelligence methods. Furthermore, we learned about some of the reasons why corporations choose Power BI over SSRS as their reporting server. The preference between Power BI and SSRS is entirely dependent on the specifications. If the business uses paginated reports on-premise, SSRS would be a more cost-effective approach. Power BI Reporting Services, on the other hand, is likely to be your preferred option if you already have SQL Server Enterprise Edition with Software Assurance.
Related Article :
About Author
As a senior Technical Content Writer for HKR Trainings, Gayathri has a good comprehension of the present technical innovations, which incorporates perspectives like Business Intelligence and Analytics. She conveys advanced technical ideas precisely and vividly, as conceivable to the target group, guaranteeing that the content is available to clients. She writes qualitative content in the field of Data Warehousing & ETL, Big Data Analytics, and ERP Tools. Connect me on LinkedIn.
Upcoming Power BI Training Online classes
Batch starts on 6th Oct 2023

Sat & Sun (6 Weeks)

Fast Track

Timings - 08:30 AM IST

Batch starts on 10th Oct 2023

Mon & Tue (5 Days)

Weekday

Timings - 08:30 AM IST

Batch starts on 14th Oct 2023

Mon - Fri (18 Days)

Weekend

Timings - 10:30 AM IST