Introduction to ServiceNow Orchestration :
ServiceNow Orchestration helps in automating tasks outside of a ServiceNow instance. We can automate simple or complex tasks on remote services, servers, applications, and hardware. It can cross corporate firewalls and interact with the hosted services and infrastructure elements outside the ServiceNow environment. The orchestration automation ensures security and compliance.
ServiceNow Orchestration helps the IT team in managing and automating tasks. It provides reusable data that we can use in workflows. It also provides versioning for teams to collaborate easily. It provides activities through which we can connect to systems or applications. If it does not provide the desired activity, we can create custom activities using templates in the Orchestration Activity Designer. We can use a combination of pre-built and custom activities for building the workflows.
Below are the systems that Orchestration can automate.Connect to any system that exposes web services (SOAP, REST).
Connect to any system that can be accessed from the command line.
Automate services like Windows Active Directory, Microsoft Exchange mail servers, Infoblox, and F5 Networks.
Interact with the system that can be accessed by SFTP.
Connect to any database that can be connected through the JDBC driver.
Become a Servicenow Certified professional by learning this HKR Servicenow Orchestration Training !
Advantages of ServiceNow Orchestration
Below are the advantages of using ServiceNow Orchestration.
Increase agility - We can automate manual, routine, and error-prone tasks and produce faster results. This increases service availability and speeds up resolution time.

Accelerate time to value - It provides various pre-built orchestration activities, activity templates, and ready-to-use orchestration applications, which decreases the time to build the workflows. So the IT team can allocate more time to provide strategic value solutions.

Measure and grow value - It offers a built-in ROI calculator through which we can measure benefits. We can then focus on areas where the business yields the most value.
It provides native integration with the ServiceNow enterprise IT cloud.
We can generate predictable results.
We can build workflows that can fallback on humans when needed.
Orchestration Applications
The Orchestration provides multiple applications in your base subscription.
Client Software Distribution (CSD)
The administrators can distribute software available in the service catalog. We can create records for deploying software models and catalog items. We can automate the deployment and revocation of software with the help of the custom SCCM activity pack. We can set lease periods for the distributed software and later allow lease extensions too. We can integrate CSD with Software Asset Management to get license counts of deployed software.
Orchestration ROI
We can estimate and compute cost savings for the tasks running in your system. Once a task is automated, we can track the cost savings for every run. We can even get hourly rates of the tasks performed. The Orchestration ROI calculates the cost by multiplying the cost of performing repetitive tasks manually with the estimated number of times the system carries out the task. It shows all the information in the form of reports. These reports provide information like summaries, estimated costs, and calculated costs for the processes that are automated.
Get ahead in your career with our ServiceNow Tutorial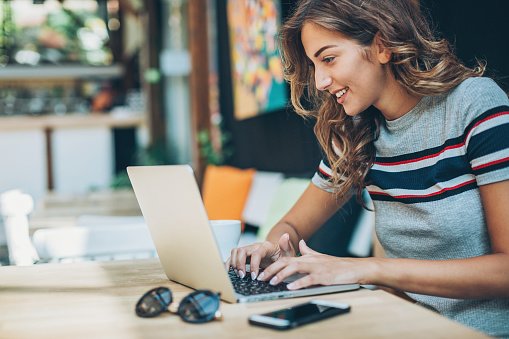 Servicenow Orchestration Training Certification
Master Your Craft
Lifetime LMS & Faculty Access
24/7 online expert support
Real-world & Project Based Learning
Domain separation in Orchestration
Domains are logical groups in which we can separate data, processes, and administrative tasks. We can then assign users to these domains, so we can control who access which data. Domain separation is included in the basic subscription.
We can use a service provider (SP) to create or modify processes per customer. So multiple customers can properly use the application in a single instance. The owner of the instance has to configure business logic that allows access for specific tenants to an application.
Orchestration Activity Packs
Orchestration provides a lot of activity packs that help in building your workflow.
Orchestration - Active Directory
We can create, delete, and manage objects in the Windows Active Directory. We can reset a user password automatically on user request. To run these activities, your instance should have access to a MID Server configured to use PowerShell.
Orchestration - Azure Active Directory
We can automate tasks like employee onboarding and offboarding functions on Azure AD. We can also add or remove users to Azure Active Directory, assign or remove Office 365 licenses for users.
Orchestration - Exchange
We can manage Microsoft Exchange mail systems. Powershell Remoting should be enabled on the target Exchange server. We can use these activities to connect to Microsoft Exchange Online.
Orchestration - SFTP
We can manage files and directories on an SFTP server. We can move files from one SFTP server to another. We can set certain conditions or specify the order in which the files should be moved.
Orchestration - Infoblox DDI Activity Pack
We can manage Infoblox DDI through this activity pack. We can manage the IP addresses of a network by integrating DNS and DHCP.
F5 Network Management activity pack
We can configure elements of an F5 load balancer. We can manage pools, pool members, and the virtual servers of pools using these activities.
Orchestration - SSH
We can perform all the SSH activities. We can read, write, copy files from a host to another. We can even compare two files on Linux or Unix servers.
Orchestration - PowerShell
We can automate Windows machines and applications. We can add a Windows system to a domain, install an application from an MSI package, etc.
Orchestration - System Center Configuration Manager
We can deploy software from an SCCM host using the SCCM activity pack.
Top 30 frequently asked Servicenow Interview Questions
Activating Orchestration in ServiceNow
We should first need an Orchestration subscription.To purchase a subscription, we need to contact the ServiceNow account manager.Follow the below steps to evaluate on a sub production instance without charge.
Open your instance, go to 'System Definition' and then go to 'Plugins'. You will get an 'All Applications page'. Click on 'Request Plugin' to open a new request. Click on 'Take me to the HI service Portal Activate a Plugin Service Catalog.' You will get an Activate Plugin request form.
Give the instance name on which you want to activate the plugin. Specify the name of the plugin, date,and time to enable the plugin.You can give any additional information in the comments section and click on 'Submit'. Wait for a few days to get the subscription activated on your instance.
Related Article: ServiceNow Ticketing Tool
Conclusion:
ServiceNow Orchestration is available as an extension of ServiceNow's workflow designer. It is under a separate subscription from the rest of the Now Platform.As it is a part of the ServiceNow Platform, it leverages all the ServiceNow platform features.
We can drag and drop the built-in activities from the activities palette to the workflow canvas to build powerful automation.Companies like AT&T,Cloudaction,Atos, Transamerica are using ServiceNow Orchestration to automate their business processes.