Servicenow Certification - Table of Content
What is ServiceNow
Service now is a tool which provides software as a service, to technical management support. The organizations, which are specialized in IT service management, IT operations management and IT business management that allow customers to manage products, teams and customer interactions by using various apps and tools. It integrates with other tools easily, and customers can perform tasks from within the interface, and also provides app store from third parties. Its products offer a service model which is based on what is helpful for users to identify the root cause of issues they encounter and correct issues with self-service. It offers technical management which supports large IT operations, with a focus on ITSM and helpdesk. The three paths of its certifications help you to validate your skills with the rising IT platform. Which is very helpful for maintaining and managing IT infrastructure.
Become a Servicenow Certified professional by learning this HKR Servicenow Training !
What is ServiceNow certification
Servicenow is providing certification programs, it is continuing the domination of the ITSM space and having spent the last nine months networking within its ecosystem. It seems to keep surfacing in certifications, with a level of uncertainty around certifications. It offers three certifications for customers, who work with use of servicenow products. We can earn product specific certifications through courses offered on different paths. Before registering for the certification exam we need to complete the required training paths and courses. Which are offered through certified instructors in various formats both in person and classes available which depends on circumstances.
Its flexibility has massively increased its accessibility of servicenow for a large number of people, third party courses are available through servicenow training providers. It includes vouchers along with materials which are used for exams, courses are created to let you tailor certification paths to your career goals. It increases potentiality and each path provides individual courses and certifications which fall under learning paths that give you choice to choose specific products which align with your career.
Become a Servicenow Certified professional by learning this HKR Servicenow Training in Hyderabad!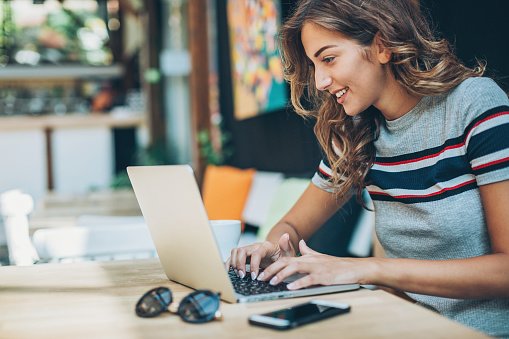 Servicenow Training
Master Your Craft
Lifetime LMS & Faculty Access
24/7 online expert support
Real-world & Project Based Learning
Types of certifications available
Servicenow is providing three types of certifications, let us discuss them briefly.
1. Certified systems administrator: It is good for testing our ability of managing, configuring and implementing the servicenow platform. Administrator certification is the one for you that lays the foundation for everything you need to know about it before continuing other certification paths. On part of increasing accessibility, this certification is entry level. There are few prerequisites, but it recommends that we have experience with ServiceNow products.
Specific learnings: It covers five specific learnings that each account for the percentage of the exam. It includes
navigation and user interface,
collaboration,
service automation,
database administration
introduction to application tools and scripting.
2. Certified implementation specialist It is a part of implementer path which includes six specialized certifications, that each path requires its own set of training and courses to earn the product specific certifications. It includes mapping, financial management, HR, service management, security, vulnerable response and customer service management.
Types of questions: The certified implementation specialist exam include
multiple selection questions
multiple choices
Specific learnings: This covers five learning domains for each account for a certain percentage of the exam. It includes
project planning,
core system setup,
methodology,
tuning,
performance and configuration.
3. Certified application developer: This certification covers your ability of designing applications, which includes the user interface, using business and database logic. For success in this exam, we are able to write, test, and server-side scripts, implement applications security, manage applications and automate applications by multiple products.
Specific learnings: Certified application developer exams focus on six specific learning domains that each account for a certain percentage. It includes
creating and designing an application,
an application user interface,
security and restricting access,
working with external data,
managing applications and
application automation.
Who suits for this certification
This certification is for service now customers, partners, sales engineers, servicenow employees and others interested in becoming certified. This program includes CMS, HR, ITBM, ITOM, ITSM, securities operations, software assets management, and all products. It needs at least six months of experience with servicenow and system management with the database. For CSI certification you need to have administrator certification, ITIL foundation certification, experience with service now deployment projects, It needs 90 minutes to complete the exam.
Want to know more about Servicenow,visit here Servicenow Tutorial !
Benefits of servicenow certification
It is one of the biggest trends nowadays, everybody who comes out of college and tries to get this certification, because with this they got job opportunities in many organizations. Even freshers are getting more job opportunities than those who are certified in servicenow.
It is a fully integrated platform to deliver security, manageability and scalability, It is an ITSM tool and salesforce is a CRM, each of them has unique value in the market.
No dumps are available on the web for servicenow developer certification, the system administrator certification is the basic certification you can get servicenow platform.
This certification is very useful and helps a lot, advantages of certification increase your skills and get you a job easily. It has the ability to track changes for a specific item, retrieve and display interdependent items.
User friendly and straightforward with options that fit every department, it has the ability to provide supporting documentation with attachments to tickets, with ease of ticket creation.
It reports and assigns the issues that those employers have with a system or application which needs to use to help them completely in their work.
It is highly customized. You can build out your desired forms and leverage those forms to build reports to track trends, it keeps track of IT assets.
Top 30 frequently asked Servicenow Interview Questions !
Conclusion
Servicenow certification is very easy to train and customer on how to input a ticket, it has the ability to export reports to an excel file for analysis. Very easy to access reporting which we need to see to help to run my team better. It provides an end to end ITSM solution with a lot of added value in the market.It also supports the integration of auto CAD. It is very helpful to manage weak projects, it is serving as Saas and Paas, it is very flexible.It is a great way to keep control of any and also all changes for productive systems.