Okta Integration Network - Table of Content
What is Okta Integration Network(OIN)?
OIN is an identity industry to manage access management, authentication and provisioning, by broadest and deepest set of prebuilt cloud integrations. You can gain exposure to thousands of okta customers who may discover your integration and deploy your application to a million users, by adding your integration to the okta integration network. It simplifies configuration steps and reduces friction for your customers. If you are an IT system integrator and want to add your integrations to OIN, this article helps you to provide instructions on how to submit your integration. It is fully free of cost to add your integration to OIN.
This provides submissions that use one or more protocols system for cross domain identity management, open id connect, security assertion markup language, in support of potentially large numbers of organizations accessing through okta integration network, an OIDC integration cant use authorised custom server which includes the default server. For the purpose of security SAML integrations use SHA256. As a prerequisite of submission you have a functional integration tested and designed in accordance with one of our okta integration network guides build a SCIM provisioning integration and build a single sign on integration. When you build a functioning integration a few more steps are needed to submit it to okta for review and publication in the OIN.
To gain in-depth knowledge with practical experience in Okta, Then explore hkr's Okta Training!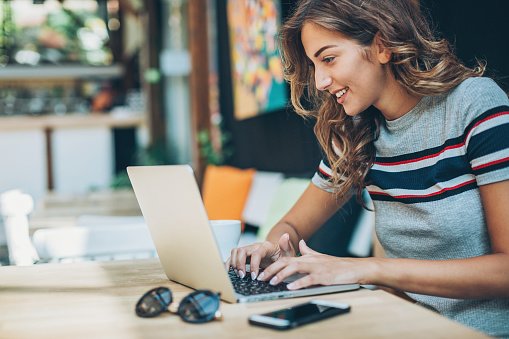 OKTA Training
Master Your Craft
Lifetime LMS & Faculty Access
24/7 online expert support
Real-world & Project Based Learning
Why the Okta Integration Network?
To avoid vendor lock-ins it provides 6,500+ pre-built integrations on-premises systems, gaining value from existing IT systems by advanced integrations. During continuous monitoring and updating high availability an integration wizard enables simple deployment.
Easy adoption of the latest apps, centralized user management, automate access to workflow, mobile applications and also include integration categories.
It personalizes the user experience and allows life faster for keeping customers safe, centralizes the identity and adds multi factor authentication for hybrid IT systems. Responds faster when security threats occur, to improve compliance, threat protection, and to prevent data loss it uses cloud traffic and application usage patterns. It expands your view across cloud and mobile for amplifying correlation and enforcement opportunities.
Protect from identity spoofing with risk based authentication, helps for rapid development of applications and centralized identity driven security. Connect developers and IT to public computing services, allows onboarding through offboarding which is based on triggers and updates.
Provide prebuilt security integrations to connect everything security, provide extraordinary customer services which are delivered by empowered and knowledgeable employees and innovative solutions. Helps organizations to become more profitable for suitable growth and improve productivity.
Check out our Latest Tutorial video. Register Now Okta Online Course to Become an expert in Okta.
Services provided by Okta Integration Network
1. Simplified Single Sign-On from Active Directory:
The businesses with the investments in a directory service, they are like Active Directory want to utilize it to enable Single Sign-On for both the on-premises and cloud applications. if architected properly, the Single Sign-On eliminates the frustration of having to produce and remember some passwords for each application, and it develops the security of corporate data.
Microsoft offers a set of tools, which enable SSO via their Azure AD cloud service. The Active Directory Federation Services, Azure AD Connect, Password Sync, Passthrough authentication, Microsoft Identity Manager, etc. The tools have simply improved over time, and need deploying, configuring, and managing significant server resources. Every service needs individual configuration and the integration with the Azure AD cloud service. It is a vendor neutral cloud, that is based on identity and access solutions which needs no tradeoffs between ease of use and full functionality.
2. Automated user lifecycle management:
It is always a flux of customers, which join and leave our businesses. If IT says that they may no longer manage customer onboarding and offboarding by using a checklist, then it's the time for lifecycle management. Customers join, that they need day one access for the applications they require. While they leave, IT must delete their access to everything, suddenly. It makes it easy to generate new accounts for customers for cloud apps, it helps to deploy the apps with the correct access level. And syncs in real-time to Active Directory, LDAP, or other directories. Most of the organizations today are using cloud-based human capital management systems, such as Workday to simplify the way their Human Resources department gets work done. It responds to the tickets manually, and to design accounts in apps and systems for each new customer.
By using Okta's Workday Integration, the HR department may drive the complete employee lifecycle from onboarding to job changes to offboarding, and also give access to the apps and directories customers require. Currently Microsoft supports integration with Workday, when other HCM systems need custom integration using Microsoft Identity Manager and SQL servers. Okta supports HR-driven onboarding and offboarding from Workday and all other famous HCM systems, that include UltiPro, BambooHR, SuccessFactors, G Suite and Netsuite.
3. Faster Office 365 Deployments:
Many Microsoft-centric organizations, select Okta specifically for Office 365. As Okta shortens Office 365 deployment time, it supports both web and native Office 365 apps, and provides unique automation and user experience improvements which save on long-term operational costs.
Most medium- to large-sized organizations are now using Office 365 and need high availability, automated onboarding and offboarding, and license management. better security, users required the federated Single Sign-On instead of synced passwords, also required to support third-party mobile device management, network security, and integration with a cloud application security broker. It helped to achieve all this, recommends Microsoft deploying Office 365 along with AD FS, Azure AD Connect, and Microsoft Identity Manager (MIM), the process which may take about 18-24 months. Okta supports all of these needs out-of-box, and gets it all done six times faster.
4. Adaptive Security:
The Microsoft-centric businesses have the similar concerns as any businesses that are adopting cloud technologies. The passwords of 73% are duplicates1, and it's no wonder that data of 81% breaches contains stolen or weak credentials2, and 91% of phishing attacks target user credentials3. Multi-Factor Authentication is a way to decrease the risk of stolen passwords by requiring a second, or even a third way to verify a user's identity before they are allowed access to any applications and systems.
The Security requires to adapt the changing situations and unusual events, so identities and assets are still secured without the overburdening customers. The adaptive of Okta MFA offers strong authentication across all applications, and supports more third-party MFA factors such as U2F, YubiKey, Smart Cards, Google Authenticator and more. It needs no on-premises MFA servers, and is simple to use for both administrators and end users.
5. Smoother Mergers and Acquisitions:
The businesses undergoing mergers and acquisitions required to consolidate various customer domains to offer access to business-critical applications. next to a merger, it has various directories or domains for various user populations. Consolidating these domains is costly, takes large time and has implications of security. Different, inconsistent security policies may design a security risk for the organizations. Then the IT has limited visibility into who has access to what resources.
Management of identity is the important control point to integrate customers in various businesses for shared applications. It helps businesses to connect various populations and geographies without the requirement to set up Active Directory Trusts, and to modify the firewall policies, to invest in more infrastructure, that connect them all together. The Okta integrates identities from any number of Active Directory domains, which decreases the directory cleanup and reconciliation process.
6. Works Great with Microsoft and Other Technologies:
The customers of microsoft also select the Okta for identity because of its strong partnership and broad integration with Microsoft products, which contains Office 365, Windows 10, Azure Active Directory, SharePoint, and Intune. It's cloud-based identity solution works great with Microsoft and other technology vendors. the identity of vendor architecture makes it simple to roll out Microsoft products and thousands of other cloud applications and services.
In every phase of the process, okta has an associated support stream to assist you. You can post a question on the okta developer forum, while constructing your okta integration. You can make any required changes while you are troubleshooting submission status using credentials. You may reach the Okta ON team directly through mail, when you need to ask additional support or ask questions. OIN works with you to create internal integrations that aren't included in the OIN.
We have the perfect professional Okta Tutorial for you. Enroll now!
Okta Integration Network Advantages
No need for separate tokens for VPN, it has a single identity provider, providing protection from hackers by using logon with the help of filtering GEO.
Top 30 Okta interview questions and answers for 2022
Okta Integration Network Disadvantages
Conclusion
OIN protects remote access to your network by using VPN integrations, you have integrations with Any connect and fortinet fortigate which keeps your employees and data secure. For enhanced provisioning and automotive IT processes like notifications and creating tickets, deeper and API based integrations are offered by workflow app connectors. Offers provisioning integrations almost for more than 130 applications and implements HR as master integrations by workday, ultipro, etc. SSO frees your organization from password sprawl and has more than 1,300 SAML and ODIC integrations, SSO integrations used for seamless authentication of your end user to their mobile apps.
Related Blogs: