SCCM Certification - Table of Content
Introduction to SCCM Tool
Microsoft system center configuration manager (SCCM) is a Microsoft product developed to manage and update the software products. SCCM configuration manager provides a highly flexible, automated solution to the full deployment and configures personal desktops, laptops from any initial state, including bare-metal deployment.This enables IT administrators, to provide an end-to-end solution for the installation and configuration of windows, by delivering the applications, updated patches and security fixes in a single distribution.This also allows a large number of computers can run on many operating systems. The operating system may be Windows, Linux, UNIX, and IOS.
Get ahead in your career by learning SCCM through hkrtrainings Microsoft SCCM online course
What is SCCM Certification?
An SCCM certification is an important requirement for a professional who is working with SCCM tools. This certification will enhance the chance of using the tool to its fullest as this provides an in-depth understanding of the tool. This you can achieve without any certification also, but taking these certification exams will add weightage to your professional curriculum. Once you clear this certification exam, this creates a path to get into the top companies.
Why SCCM Certifications are so important?
The following factors will explain the importance of passing the SCCM certification exams;
Once you clear the SCCM certification exam, you can perform the related works with utmost confidence, utmost care, and precision.
This also helps individuals to gain deeper knowledge in tools and this leads to better usage of the resources as per organization needs.
Prove you understand the core capabilities of the power platform from business value and the core product capabilities to building a basic power Apps, canvas apps, connecting the data sources, automating with Microsoft flow, and creating a powerful BI dashboard.
This certification exam proves that you understand Microsoft Dynamics 365, the power platforms, cloud concepts, licensing, on-boarding support, deployment, and release options.
Enables you to understand the options available in Microsoft 365 and the benefits of adopting cloud services, the software as a services (SaaS) cloud model and implementing Microsoft 365 cloud services.
Provides a weightage to your professional resume, and easy to get your desired job in top tech companies.
If you want to Explore more about sccm? then read our article SCCM Tutorial !
Who should take these certification exams?
The following aspirants can take up the SCCM certification exams;
A beginner who can interact with the tools such as providing permissions, and privileges. This also helps them to get the best knowledge about the tools themselves.
Candidates like the enterprise Desktop Administration can take the SCCM Certification exam 70-703. Because they hold a grip on how to manage the resources, deployment, maintain the PC's, and infrastructure. The eligible candidates must have at least one year's experience using the System Center configuration manager, and Microsoft Intune. And also they should have a piece of strong knowledge in Active Directory, Windows OS.
Candidates like SCCM administrators or Exchange Administrators or Enterprise Desktop administrators or Active Directory Administrators can take the SCCM 70-243 exam. They should know networking and security experience in an Enterprise environment. These candidates should also have basic knowledge in PowerShell, SQL Server, Application configuration, and mobile device management.
Important SCCM Certification Exams:
Today I am going to explain the very important two SCCM certification exams such as;
1. SCCM Certification exam (70- 703): Administering Microsoft system center configuration manager and cloud service integration:
This certification exam will test your technical skills in performing the below operations. Each of these topics is very important to carry a weightage percentage, mentoring the topics for actual examinations.
Prerequisites:
Time duration – 12 weeks
Basic Administering knowledge is mandatory
Pass percentage – 70%
Let us discuss important tasks that we are going to perform;
A. Configure and maintain a configuration manager management infrastructure:
This covers topics like configuring management infrastructure to support devices, distribute the contents, to use the reports, query handling, deployment of operating systems, and manages the whole infrastructures.
Major operations:
Configure the boundary and boundary groups
Configure AD discovery methods and creates the user collections
Configures the maintenance windows
Configures the mobile device management using exchange server connector and configure resource discovery
Content distributions and point installation
Content management infrastructure preparations and manages the content on distribution points
Configure the SSRS and creates the data queries
Creates the reporting services and configure the Data Warehouse service points
Report generation using ReportBuilder method and operating system deployment
Manages the site system roles and configures the role-based management
Configures the backup site server maintenance tasks and recover a site from a backup.
B. Manages the inventory by using configuration management:
This topic includes the following operations such as;
Prepares the site for client installation and deploys the SCCM client for push installations
Manages the client settings and configures the client statuses
Configures the client health and hardware inventory.
Preparing site for Asset intelligence and software metering
Review Asset intelligence.
C. Manages the applications by using Configuration Manager:
This section of the exam includes topics like;
Install the application catalog roles
Creates the application with requirements
Deploys the application, PowerShell scripts and manages the application removal
Deploy and configures the Application Virtualization
Configures and deploy the Microsoft store for business applications
Assign and modify the office 365 ProPlus licenses and manual downloads
Configures the infrastructure requests and software updates to support Microsoft office 365
Check out here for frequently asked sccm interview questions & answers
C. Deployment and maintain operating systems by using configuration managers
Deploy the operating system images to initiate skeleton installation
Manage the packages that in turn support operating system deployment
D. Extend the management scope of the configuration manager
Implement PKI for site systems
Deployment certifications to SCCM
Prepare for cloud integration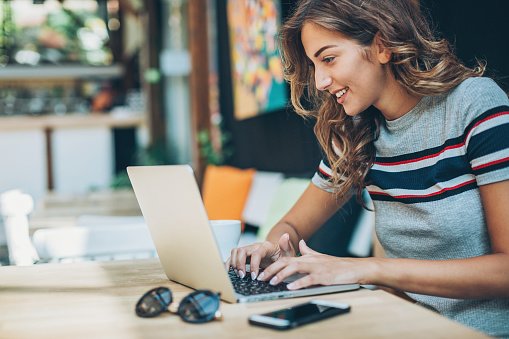 SCCM Training
Master Your Craft
Lifetime LMS & Faculty Access
24/7 online expert support
Real-world & Project-Based Learning
E. Deploy and manages the Hybrid MDM by using configuration manager and Intune
Configure the prerequisites for SCCM and Intune integration
Adding Intune subscription to SCCM
2. Administering and deploying the system center 2012 configuration manager (70- 243)
This certification exam tests your technical skills in SCCM management administrations. The following operations will be covered under this certification exam;
Prerequisites:
Basic networking knowledge is mandatory
Pass percentage: 70%
A. Design and plan system center configuration manager infrastructure:
Pre-installation requirements and examines the current computing environment
Primary and secondary sites
Designing SCCM architecture and extend the AD schema
Discovers methods and planning migrations
Self-signed and HTTPs implementation
Disaster recovery and site maintenance
B. Manage operating system deployments:
Configures the PXE and helps to build the environments for VMs
Integrations with MDT
Updates the base images and upgrade new images
C. Deploy applications and software updates:
Defines the deployment type and converting the packages
Deploy applications to RDSH and user device affinity
Software center task sequences and compliance settings
Manages the applications and distribution points
D. Manages compliance settings:
Creating item configuration and sets the item versioning
Import the configuration items and configuration packs
To build a custom baseline and to deploy a baseline
E. Manages the site:
Settings the maintenance windows and defines the rules for collections and setting specific collections
In console monitoring and its log files
WSUS superseded updates and sync schedule
F. Manages the clients:
Deploy GPO and WSUS
Client push
Monitor the client health and OSD task sequences
AMT enrolment point and exchange connector
G. Manage Inventory:
Export /import settings
Configures the MOF
Enables and disables the WMI classes
Extends the hardware and registry reporting
3. Microsoft certified power platform fundamentals:
This certification exam proves you understand the core capabilities of the power platform from business value and core product capabilities to building basic power Apps, canvas apps, and connecting data sources. Also helps to automate with Microsoft flow and creating a Power BI dashboard.
4. Microsoft certified dynamics 365 fundamentals:
This certificate helps you to understand Microsoft Dynamics 365, the power platform, cloud concepts licensing, onboarding, and support and deployment and release options.
5. Microsoft 365 certified fundamentals:
Microsoft 365 fundamental certification exam helps you to a better understanding of the options available in Microsoft 365 and the benefits of adopting cloud services, the software as a service(SaaS) cloud model, and implementing 365 cloud services.
6. Microsoft certified Azure fundamentals:
This certification exam proves that a better understanding of cloud concepts, core Azure services, Azure pricing, support, fundamentals of cloud security, privacy compliances, and trust.
Explore SCCM Sample Resumes

! Download & Edit, Get Noticed by Top Employers!
Tips for passing the SCCM certification exams:
It is common that if any individual can get through any exams with either full preparations or having a deeper knowledge of the tool. Clearing the SCCM Microsoft certification exams is no different from any other exams but it requires some smart work along with practical knowledge. The following are the tips to pass these certification exams.
Put a plan in place:
Starting anything without any clear plan won't work, and the same thing applies to the SCCM certified exams. Prepare a study plan and make sure that you are stick to that plan.
Get the required resources:
As I said earlier, clearing the Microsoft SCCM certification exam is not an easy task. So you should plan and purchase the required books, study materials for a better understanding of the tool.
Choose amongst the available resources wisely:
One thing always remembers that too much of anything always hurts and this decreases the confidence issues. Therefore an individual always chooses the right resources wisely to pass this exam.
Choose a practical approach to test your knowledge:
When you decided to take the certification exam, this not required only theoretical knowledge but also requires practical knowledge. This practical knowledge you will get through working on real-time projects and examples.
Read and Revise extensively:
Attending any course won't help you to get the complete knowledge of the tool. In addition to this having practical knowledge, proper study materials, and choosing the best online tutorial –revision is very important. Continuous reading and revising the concepts help you to get a complete grip over the concepts.
Use the mind-map technique:
Recalling the required information gets way too easier with the mind-map technique. It is very much recommended to follow this to gain a thorough understanding of the modules. This technique allows you to remember all these details thoroughly but also allows remembering these visual representations for a longer duration of time.
Regular practice:
Regular practice always boosts your knowledge and you can also have a grip over the concepts. To gain more confidence you need to attend the practice test or mock tests.
Do the math always:
If you start attending any mock test or practical exams, you never underestimate the use of math ideas.The fact is that Microsoft SCCM certification exam questions are pretty lengthy.So there is always a need to keep track of the time that you spend on understanding the questions.
Read Microsoft and think Microsoft:
This is an important tip to think effectively to solve real-time problems. If you are a good expert in Microsoft concepts, then the certification exams aren't that tough.
Conclusion
In this blog, I have tried my best to explain what is SCCM and its certification exams.SCCM is an important Microsoft tool and cracking the certification exam is not quite easier.This article may help those who want to pursue a career in SCCM and also helps SCCM social community forums.
Related articles: