Alteryx Vs MuleSoft - Table of Content
What is Alteryx?
Alteryx is a self-service data analytics platform that is useful for data discovery, data preparation, deployment, and share analytics. It catalogs all the data making it searchable and trackable. users will have increased visibility for governance. Users can automate manual tasks into analytic workflows. These analytic workflows can be used as Extract, Transform, Load (ETL). Alteryx supports both code-less and advanced modeling with code. Not only data analytics, but it also supports predictive, spatial, and statistical analytics. Alteryx includes four component.
Become a master of Alteryx Tools by going through this HKR Alteryx Certification Training!
Alteryx Designer - This is where you can create workflows for data manipulation and analytics.
Alteryx Server - It allows integrating internal and external applications to your workflows through APIs and macros.
Alteryx Connect - It catalogs data assets and stores the results of previous analysis results.
Alteryx Analytics Gallery - It contains pre-built applications that are publicly available to download.
What is MuleSoft?
MuleSoft is an integration platform that connects data from on-premises and cloud computing environments. It can connect applications, data, and devices through an API approach. It creates a communication layer between two systems with the bidirectional flow. Users can easily build integration flows on the cloud. MuleSoft allows data to transform data using machine learning. It also enables users to employ CI/CD pipelines. The following are some of the services that the MuleSoft offers.
API Designer - Users can design an API, document an API, and share it with others.
Anypoint Studio - It is used to deploy API to on-premises and cloud environments.
Anypoint Analytics - It is used to perform analytics on the usage and performance of the APIs.
Anypoint Connectors - It offers connectors to integrate with external applications.
Anypoint Visualizer - It is used to map APIs to their dependencies in real-time.
Become a master of Mulesoft by going through this HKR Mulesoft Online Training!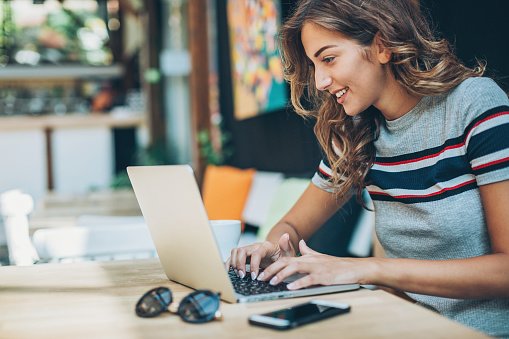 Alteryx Training
Master Your Craft
Lifetime LMS & Faculty Access
24/7 online expert support
Real-world & Project Based Learning
Alteryx Vs MuleSoft
Both Alteryx and MuleSoft are great tools in their own way. Let us look at some of the differences between these tools.
Connectors
Alteryx can connect to a variety of data sources like data warehouses, file formats, databases, data lakes, etc. It can read, write, or read and write, depending on the data source. It offers connectors for more than 80 data sources. Amazon S3, Hadoop, Databricks, Google BigQuery, IBM DB2, Microsoft Azure Data Lake Store, JSON, MySQL, MongoDB, SAP Hana, Salesforce, Text, Zip, Tableau Data Extract are some of the connectors that Alteryx provides.
MuleSoft offers a wide range of connections with assets and tools such as storage resources, databases, SaaS platforms, etc. It offers a total of around 300 connectors. Apache Kafka, Salesforce, Workday, Microsoft Dynamics 365, MongoDB, ServiceNow, Redis, Twilio, SAP, NetSuite, Amazon DynamoDB, Apache Cassandra, Azure Data Lake Storage, FTP, FTPS, Hadoop are some of the popular MuleSoft connectors. However, MuleSoft does not provide connectors for cloud data warehouses.
Transformations
Alteryx is the most popular data transformation tool. It provides a graphical interface with several actions as icons. Users can drag and drop the icons into the workspace to create a workflow. Once a data source is connected, users can perform data preparation tasks like setting data types, clean up missing values, apply transformer functions on the data, one-hot encoding, and many more. Users can also write macros in XML, and custom functions in C++ to add them to the workflow.
MuleSoft focuses more on application integration. To move data from a source to a destination, MuleSoft provides a graphical interface to map two data sources. It offers drag and drops functionality to construct the mappings. Users can also construct mappings through the DataWeave code. MuleSoft comes with 20 pre-built transformers. Users can also define their own transformers by writing code in JavaScript or Groovy. Then users can define the input and output of the components to fit the source schema with the destination schema.
Related Article: Alteryx tools
Pricing
Alteryx has various pricing models for various components.
Alteryx Designer costs $5,195 per user per year. If we want any additional capabilities, we have to pay for them separately such as $11,700 per user per year for Insights Suite, $2,300 per user per year for Intelligence Suite, $33,000 per user per year for Business insights.
Alteryx Server costs $78,975 per year. If we want to add Alteryx Connect to Alteryx Server, that's an additional $39,000 per year.
Alteryx Analytics Hub costs $72,000 per year. It comes with 1 Alteryx Analytics Hub license, 4 Analytics Hub Designer licenses, and 10 Analytics Hub User licenses.
MuleSoft platform has three pricing plans - gold, platinum, and titanium. The services offered will differ based on the plans. However, the prices for these plans were not disclosed. MuleSoft does provide a 30-day free trial.
Check out our Latest Tutorial video. Register Now Mulesoft Online Course to Become an expert in Mulesoft.
If you want to Explore more about Mulesoft? then read our updated article - Mulesoft Tutorial
Features Comparison Between Alteryx and Mulesoft:
1) Primary Focus
Alteryx
Alteryx is a popular data analytics tool that mainly focuses on changes, ETL, and Data prep. We can use this tool for robust digital transformation. We can also use it as an ETL tool to extract, transform, and load data to the storage. Also, it consolidates and cleans data before it is available for business use.
MuleSoft
Mulesoft is an ESB tool that mainly integrates various SaaS and enterprise-level apps. It supports both on-premise and on-cloud apps. Therefore, it easily automates an enterprise's workflow and system. Also, it helps to adapt to new business changes and activities quickly.
2) Replicating Database
Alteryx
It is not a database but a data analytics tool that reads, processes, analyzes and develops data. Alteryx uses some replication keys for replicating the entire table. Also, it uses the incremental process using the SELECT option. This process is helpful when there are massive datasets.
MuleSoft
Database replication is also possible using MuleSoft. For this, it uses the incremental replication process, which purely depends on the "SELECT" statements that are manually written.
3) The Ability for customers to add new/latest data sources
Alteryx
Alteryx doesn't provide the ability to add any new data source for the customers. The data sources it fully supports include Amazon Redshift, MySQL, Oracle, Snowflake, etc.
MuleSoft
It holds a database connector that helps to connect with any JDBC and run various SQL operations. Moreover, Mule also supports multiple data sources like Oracle, MySQL, etc.
4) Do they Connect to data warehouses and Data lakes?
Alteryx
Alteryx can connect with data warehouses as well as data lakes and can read/write data. It can easily link with Azure Data Lake store resources to read data files into the Alteryx workflow.
MuleSoft
MuleSoft may not easily connect to the data warehouses but can connect with the Data lakes. It well understands the importance of data management and integration process.
5) Transparent Pricing System
Alteryx
Alteryx offers a transparent pricing system with a 14-day trial offer. After the trial period ends, the user has to pay for the components he uses. It may vary based on the usage of features. Moreover, it has an annual payment system with upfront costs for the purchases made. Alteryx has a separate payment system for individuals and teams.
MuleSoft
Mulesoft doesn't have a transparent pricing system, but it also offers a 30-day trial period for its users. After this period, the service is chargeable under three plans: gold, platinum, and titanium. The prices and services may vary depending on the plans opted for.
6) Supporting SLAs
Alteryx
Alteryx SLAs are generally controlled by the Customer Agreements and only apply to the Cloud Services of Alteryx. It is specifically available for Alteryx Cloud Services only.
MuleSoft
In MuleSoft, SLA is a category of user access defined for the API. There are different types of SLA policies applicable in MuleSoft.
7) Data Sharing
Alteryx
Data sharing facility in Alteryx has less usage compared to Mule.
MuleSoft
Mule provides convenience in sharing complex, routine, or crucial configuration bits. Further, it supports data sharing using the JDBC database for Object Store resolution.
8) Developer tools
Alteryx
Alteryx consists of the REST API.
MuleSoft
MuleSoft consists of Runtime Manager REST API and CloudHub API.
Support, Documentation, and Training
Alteryx has a community, where it provides resolution documents for common issues. They also offer customer support through an email ticketing system with different support levels - standard, advanced, and premium. Alteryx provides several learning guides and starter kits to help users start working with the Alteryx components. It also has a training academy, known as Alteryx Academy, through which they provide live training, interactive lessons, and weekly challenges.
MuleSoft provides customer support through several mechanisms such as general forums, discussion groups, developer blogs, community, telephone, and email support. They provide a variety of training materials through training forums and resources. They provide instructor-led training, blog posts, quick start guides, product documentation, etc. They also conduct webinars now and then.
Conclusion
Hence, you have gone through the critical differences between Alteryx and MuleSoft. Alteryx is a data analytics tool, and Mulesoft is a popular integration platform that combines the on-premise and on-cloud spaces. Both are handy tools and do great in their areas. However, it is difficult to choose the right tool for your entity. It highly depends on the data sources you choose for your tasks. Also, you need to check the connectors provided by the tool. So you can check the features and other vital aspects of both tools and decide to use the best one. I hope this article helped you to understand well about these popular tools.
Other Related Articles: