What exactly is SAP SuccessFactors?
SAP SuccessFactors is a SaaS-based cloud-based human resource software for human capital management. SAP SuccessFactors improves employee self-service and automates HR operations in real-time. SAP SuccessFactors is a global leader because of two key components: Core HR and Talent Solutions.
Now we'll get into the specifics of SAP SuccessFactors Certification.
Want to Become a Master in SAP Success Factors? Then visit here to learn SAP Success Factors Certification Course from hkrtrainings
SAP SuccessFactors included how many certifications? What exactly are they?
To become an SAP SuccessFactors Professional, you do not need to take any certification exams.
Although no examination is needed to acquire SuccessFactors Certification, you must complete the application. The requested details must be provided.
Following completion of the training, you will receive the following certifications.
SAP SuccessFactors is divided into two categories.
Associate Certification
Professional Certification
Both categories offer five different types of certifications, although the Associate and Professional levels differ.
Here they are:
SAP SuccessFactors EmployeeCentral Certification
SAP SuccessFactors Performance and Goals certification
SAP SuccessFactors Recruiting Management certification
SAP SuccessFactors Succession Management certification
SAP SuccessFactors Career Development and Planning certification
There are five more forms at the Professional level:
SAP SuccessFactors Recruiting Marketing Certification
SAP SuccessFactors Onboarding Certification
SAP SuccessFactors Compensation Certification
SAP SuccessFactors Variable pay Certification
SAP SuccessFactors Learning Certification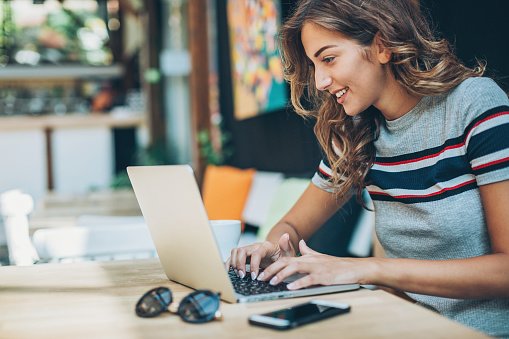 SAP Success Factors Training
Master Your Craft
Lifetime LMS & Faculty Access
24/7 online expert support
Real-world & Project Based Learning
What can you learn from SAP SuccessFactors Details?
SAP SuccessFactors, on the other hand, has a lot of advantages for you. The SAP SuccessFactors certification is aimed primarily at candidates with SAP SuccessFactors and business consulting experience, as well as those interested in pursuing a career as an SAP SuccessFactors consultant.
The SAP SuccessFactors Certification Exam certifies that the candidate has core SAP SuccessFactors knowledge and skills.
This certification exam verifies that the candidate has a thorough comprehension of the consultant profile and can apply that knowledge in projects under the supervision of a knowledgeable consultant.
The certification exam was developed by SAP Education to assess SAP skills. Estimates are made based on SAP SuccessFactors' knowledge.
SAP offers certification at three levels: associate, professional, and master. These certification levels were created with the candidate's experience and domain competence in mind.
To prepare for your certification exam, SAP SuccessFactors suggests combining classroom learning with hands-on experience. The questions will assess your ability to apply what you've learned in training and from your work experience.
What is the Certification Exam Format?
So here's how the SAP SuccessFactors Certification Exam is framed:
Duration: 180 minutes
Number of Questions: 80
Percentage: 60% to 70%
Here are a few guidelines to consider during taking the exam:
Exams were proctored online.
You are alone while taking your Exam.
A quiet environment in your surroundings to prevent any disruption.
Exam administrators may request to see the surroundings in order to prevent any unethical practices.
If suspicious activity is detected, the Exam administrator has the option to suspend and cancel the exam.

You must obtain your testimonies once you have successfully completed your certification exam.
You must update your resume with SAP SuccessFactors talents and related skills after obtaining the credentials.
Click here to get latest SAP interview questions and answers for 2021!
What does it mean to be a SuccessFactors Professional?
Is the highest level of SuccessFactors Certification, and it acknowledges both technical and practical knowledge.
One of the credentials within the SAP Cloud Certification is the SuccessFactors Professional Certification.
What is the SuccessFactors Professional Certification application process?
You complete the application form at https://training.sap.com/certification/ and include all essential information.
NOTE: If you aren't already logged in, you would be prompted to do so in order to view and submit the application form.
What should I do if I already have SuccessFactors Associate Certification?
You must have gotten an e-mail with information on how to transfer your certification data to the new program if you were certified through the SuccessFactors Certification Program (Associate and/or Professional).
HKR Trainings manages the new SAP Cloud Certification Program. On the HKR Trainings website, you could view all SAP Global Certification Digital Badges.
Is it necessary for me to renew my SuccessFactors Professional?
As long as you keep your SuccessFactors Associate Certification, you'll keep your SuccessFactors Professional Certification.
What if my SuccessFactors Associate Certification is lost?
Your SuccessFactors Professional Certification would be revoked if you lose your SuccessFactors Associate Certification. Once you have a current SuccessFactors Associate Certification, you will need to reapply.
How can I get my SuccessFactors certification re-certified?
In Certification Hub, finish the recent Associate Certification (C THR***) exam.
Submit a new application for professional certification (if applicable).
Related Article: SAP SuccessFactors Modules
Is there an extra charge for getting certified as SuccessFactors Professional?
No, being SuccessFactors Professional Certified does not cost anything more.
Is there an exam I have to take to get Certified as SuccessFactors Professional?
No, the SuccessFactors Professional certification does not require an examination. Rather, you must complete the online application and offer customer references depending on the project experience.
Conclusion:
As I stated previously, SAP SuccessFactors is the most popular Simplified HR model on the market today. I hope you all find my blog informative, and I recommend that you enroll in the online training to gain a more in-depth understanding. Enroll with CloudFoundation, the greatest training platform, for this.