Highlights of SonicWall's Products
Overview: SonicWall Network Security Appliance (NSA) next-generation firewalls use the company's unique single-pass Reassembly-Free Deep Packet Inspection (RFDPI) engine, which inspects every byte of every packet while concurrently inspecting inbound and outbound traffic. TLS/SSL and SSH encrypted connections are also fully decrypted and inspected by the firewalls.
Latest Developments: SonicWall recently updated its SonicOS operating system with more than 50 new features and added a new Real-Time Deep Memory Inspection engine to its Capture Advanced Threat Protection (ATP) service, a cloud-based multi-engine firewall sandbox.
Take of Analysts: SonicWall is a strong choice for value-conscious companies looking for higher throughput at a reasonable price and a reliable, easy-to-manage device, according to Gartner. Despite this, the research firm claims that the corporation has been hesitant to introduce new features and improve existing capabilities and that its cloud security is less mature than that of its major competitors.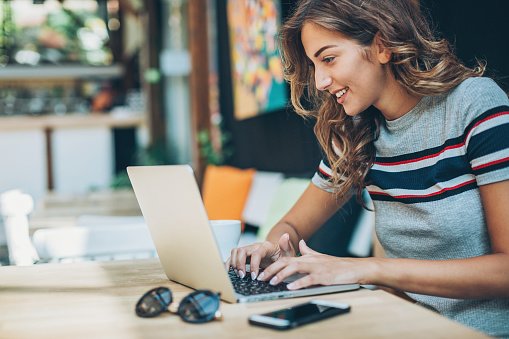 Fortinet Training
Master Your Craft
Lifetime LMS & Faculty Access
24/7 online expert support
Real-world & Project Based Learning
Highlights of Fortinet's Products
Overview: By offering comprehensive visibility into people, devices, applications, and threats on the network, Fortinet's FortiGate NGFWs are meant to minimize complexity and improve overall security posture. FortiGate appliances are created with unique security processors (SPUs) and have a completely redundant architecture to eliminate single points of failure.
Latest Developments: Fortinet recently updated its FortiOS network security operating system to version 6.0, which includes over 200 new features such as improved management and analytics, as well as expanded multi-cloud capabilities.
Take of Analysts: Fortinet is a good shortlist option, according to Gartner, for all enterprise firewall appliance use cases, especially those where price/performance is a crucial component. Despite this, the research firm points out that Fortinet does not provide direct vendor support, which means that the quality of the channel partner has a direct impact on the support experience.
Ratings for NGFW Products
The following is eSecurity Planet's view on the essential aspects of each product.
Security performance:
Both products are amazing. In recent test findings, NSS Labs gave SonicWall's NSA 2650 a 98.8% security effectiveness rating, while Fortinet's FortiGate 500E achieved a 99.3% grade.
Performance:
Both are excellent for low solutions. NSS Labs gave SonicWall's NGFW a rating of 1,028 Mbps, whereas Fortinet's appliance received a rating of 6,753 Mbps.
Value:
Both packages are extremely cost-effective. NSS Labs ranked Fortinet first, with a total cost of ownership per protected Mbps of $2, and SonicWall second, with a total cost of ownership per protected Mbps of $4.
Management and Implementation:
Both solutions have a strong point in terms of ease of use and deployment, but SonicWall has the advantage. More sophisticated reporting has been requested by users of both systems.
Support:
Customers have usually had favorable experiences with SonicWall assistance, which has improved in recent years. The lack of direct vendor assistance, according to some Fortinet users, can be a problem, necessitating issues to be escalated before they can be fixed.
Cloud features:
With compatibility for numerous virtualization and cloud environments, Fortinet has a big advantage over SonicWall.

User Reviews
FortiGate receives an average rating of 8.3 out of 10 from IT Central Station users, while SonicWall NSA receives a 7.0 out of 10. Fortinet receives a 4.5 out of 5 rating from Gartner Peer Insights users, while SonicWall receives a 4.2 out of 5 ratings.
The UI is efficient and easy to use, according to SonicWall NSA reviewers, following an initial learning curve. "Once network and firewall rules (80 percent of the complexity) were configured, content filtering, IDS/IPS, and other security services were enabled via checkboxes," according to one reviewer.
FortiGate reviewers praised the system for being "extremely stable, quick to debug and set up," with a "seamless, uncomplicated integration into a huge network" and a "comprehensive and easy to use" user interface. Another reviewer said they chose Fortinet FortiGate because it's simple to manage and runs on a single operating system.
Deployment
SonicWall's NGFWs are available as a physical or virtual appliance, with security services provided through the SonicWall Capture Cloud Platform.
Fortinet's next-generation firewalls are accessible as an appliance, virtual machine, or cloud service, with the same solution available on all major public cloud platforms.
Pricing
After a 30-day free trial, SonicWall's NGFWs are sold with one-, two-, or three-year Advanced Gateway Security Suite subscriptions, which include a constantly updated sandbox, content filtering, application control, gateway anti-virus, intrusion prevention, and technical support. Firewall prices are generally determined by the size of the network, the amount of security subscription services acquired, and other variables. For hardware and a single year of security subscription services, it ranges from roughly $500 for a small business or branch office to around $80,000 for a major organization's central office. NSS Labs examined the NSA 2650, which has a base list price of $2,495 but is frequently available for less than $2,000.
There is a base pricing for each Fortinet model, as well as service and support options. The company's entry-level NGFW appliances cost between $430 and $1400, while business NGFWs cost between $2,000 and $14,000. The NSS-tested FortiGate 500E is available online for just over $5,400.
Conclusion:
In this blog, we have learned and understood the comparative analysis made on Fortinet and Sonicwall in terms of recent releases, product ratings, user reviews, and pricing.