SAP SD Module
The SAP Sales and Distribution module is responsible for entire Sales Management solutions, which covers the following steps:-
Sales Order
Delivery
Post Goods Issue
Billing
It is also integrated with Material Management( MM), in addition to the FI & CO modules.
Become a SAP SD Certified professional by learning this HKR SAP SD Training !
Accounting Entries in SAP FI SD Integration
The following accounting entries are related to the Sales Process:-
Sales Order: We don't create any accounting documents; instead, only logistic documents are created.
Delivery => Post Goods Issue => Accounting Entry
cost of Goods Sold (COGS) – Debit (Dr)
Finished Stock – Credit (Cr)
Note: COGS must be moved to Profitability Analysis and Profit Center Accounting.
The following are the accounting entries for billing:
1. Customer – Debit (Dr)
Sales – Credit (Cr)
It could also be one of the following:-
2. Customer Account – Debit (Dr)
Revenue Account – Credit (Cr)
Want to know more about SAP SD,visit here SAP SD Tutorial !
The customer account would be selected from Customer Master Data, which is maintained in the SD module, according to the SD module. We'll also need to set up the income account and check for any discounts or surcharges.
SAP FI-SD Integration Prerequisites
Material Master
Customer Master
Condition records
Pricing Procedure
GL Accounts ( Sales, Discount, Commission, etc)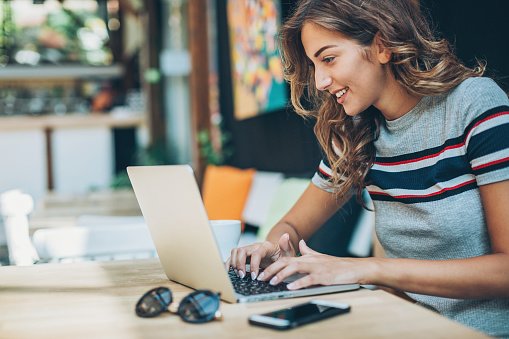 SAP SD Training
Master Your Craft
Lifetime LMS & Faculty Access
24/7 online expert support
Real-world & Project Based Learning
Material Master
The Account Assignment Group is the key field here. We need it to determine the G/L criteria. We also put materials that have the same account assignment together. This is done so that we can post to the same G/L accounts.
Top 30 frequently asked SAP SD Interview Questions !
Customer Master
The relevant field in this instance is the Account assignment group. This is also one of the factors for determining the G/L account. Customers with the same account assignment group are also grouped together in Customer Master and posted to the same G/L accounts.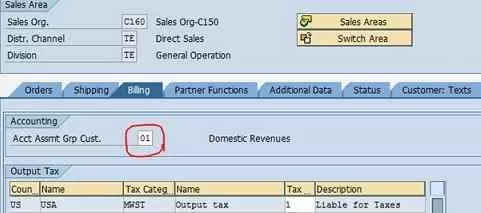 Related Articles what is SAP SD !

Pricing Procedure
The valid condition types for pricing calculation and the order in which they should be processed are defined by pricing processes.
TCode-V/08 can be used to set up the price procedure.

Account key is the essential field here. It's also one of the factors for determining the GL account. We choose the appropriate G/L account to post based on the account key.
Condition Records
Condition records are used to specify aspects such as customers, material, and so on for each condition type in the pricing procedure. These variables are prone to change. In addition, the price for various combinations of these parameters is included in these condition records.
Transaction Code – VK13.

GL Accounts
The G/L accounts must be present to complete the setting for account determination.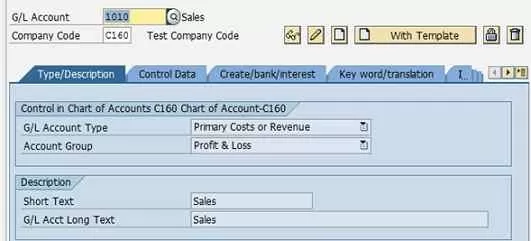 Account Determination Process in SAP FI SD Integration
The Account determination, which is done with some settings, is the most important component of SAP FI SD connectivity.
Related Articles SAP SD Enterprise Structure !
Application
Condition Type
Chart of Accounts of Company Code
Sales Organization
Customer Account Assignment Group
Material Account Assignment Group
Account key
SAP FI SD Integration Transaction Code – VKOA
Analysis of Accounting Documents in Reference to Billing Documents
Display Accounting Document – Code FB03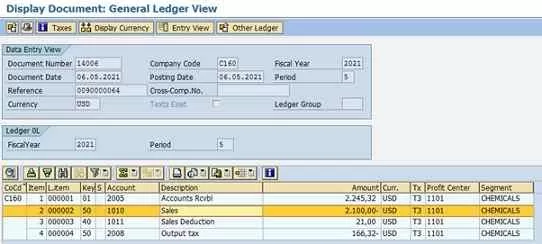 Related Articles SAP SD Tables !
General Ledger – GL # 1010 (SALES) is automatically posted from the Billing document here (sales and Distribution Module). The relevant billing document could also be found under the Environment menu tab.


How significant is it for you to learn?
In SAP FICO interviews, this is one of the most often asked questions. In implementation/support/rollout projects, FICO consultants must have an understanding of FI-SD integration. In implementation/support/rollout projects, FICO consultants must have an understanding of FI-SD integration.
Since it's linked to SAP FI MM integration, FI-SD integration is equally crucial. In order to finish and properly integrate the FICO setup into the SAP system.
How does SAP S/4HANA's FI SD Integration work?
The SAP S/4HANA technology follows the same process cycle for finance and sales integration. In other words, the SAP S/4 HANA Finance integration method remains unchanged. For the integration, you must follow the same processes as for the Account determination described above.
S/4HANA Finance and Controlling undergo modifications with each new version of SAP's software. However, fundamental principles and procedures remain the same. SAP FI MM and FI SD integration are also possible.
Related Article SAP SD Sales Document Types !
Conclusion:
In this blog, we have explored the SAP SD FI integration topics of accounting entries like the material master, condition records. We also have learned how to determine the accounting process in SAP SD FI integration and the significance of learning in detail.