Selenium vs Tosca - Table of Content
What do you know about Selenium?
Selenium is a popular testing automation tool mainly used for web-based applications such as Selenium IDE, Selenium RC, Selenium Grid, and Selenium Web Driver. These selenium tools offer a rich set of testing features and advanced functionalities to work with various testing scenarios of all kinds of web-based applications.
Become a master of Selenium by going through this HKR Selenium Training!
Why Selenium?
The main purpose of using this testing tool is to offer high-level flexibility and also provides many options for comparing User interface elements on the base of expected application behavior. We can perform the Selenium testing process on multiple browsers. The main programming languages which we can use here are Java, Perl, and Python, Ruby, and C #.
What do you know about Tosca?
Tosca is an automation tool for both functional and regression testing for several software products. This Tosca tool also includes a Graphical user interface and Command-line interface, an Application programming interface, and integrated test management. This Tosca tool was first developed by TRICENTIS technology and consulting GmbH, this is an Austrian company. This Tosca supports programming languages like visual basics, Java, and C#.
Become a Tosca Certified professional by learning this HKR Tosca Training!
Why Tosca?
Tosca is an innovative enterprise software test tool used to optimize all various stages in test cases and to provide a robust test analysis for software applications. This tool is based on the technique of the LinearQ(sm). The one aspect of this tool that gives it an edge over the others is a model-based technique where an Application Under Test(AUT) model is generated instead of a test automation script. The Tosca platform accelerates testing in order to keep pace with DevOps and Agile.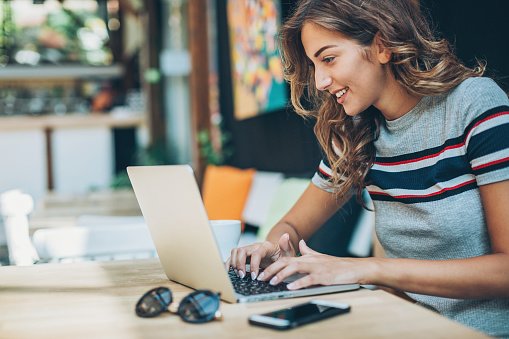 Tosca Training
Master Your Craft
Lifetime LMS & Faculty Access
24/7 online expert support
Real-world & Project Based Learning
Major differences between Selenium and Tosca testing tool
As we know that Tosca tool is less popular than Selenium as it recently launched in the market.Selenium is a highly popular testing tool among the various tools available in the market.
No scripting is required for the Tosca tool and multiple scripts are needed for the Selenium tool.
The ease of tool adaptation and the ease of maintenance is very high compare to selenium whereas the adaptation and maintenance are low for selenium.
The type of automation is model-based in Tosca and the type of automation is code-based for the Selenium tool.
The reusability of test data and artifacts are high in Tosca when compare to selenium.The reusability of testing data and artifacts are low in Selenium.
Tosca tool has dedicated support for only deployment and adoption process Whereas Selenium lacks dedication and adoption support.
Tosca tool possesses huge testing capabilities for autonomous SAP tools such as SAP testing, SAP impact analysis, Business intelligence, Data warehouse test-case designs.
Selenium supports the autonomous testing capabilities for SAP testing, SAP impact analysis, Business intelligence, Data warehouse, test case management, test data management, and exploratory management.
Tosca is a paid automation tool.Selenium is a free tool no need to pay anything.Tosca automation tool is a licensed tool and Selenium is an open-source automation testing tool.
The amount of coding involved in Tosca is 0.Selenium heavily depends on the coding.
You will get dedicated support from the Tricentis team.This doesn't have any support. But only you can see the R and D option.
Tosco tool has inbuilt reporting. With this, you can see a dashboard to view the information like timing, graph, and pie chart.Selenium does not have any inbuilt reporting.
The Tosco framework is more or less specified and supported by the technical support team.Selenium doesn't have any specific or particular framework.
The object libraries are available to manage a large number of scripts.Selenium doesn't have any type of inbuilt object repository. So the number of scripts become too large and they are difficult to manage.The model-based test automation is the most valuable feature, where users can create reusable components. Even though we are using a script less automation tool, there still needs to be an understanding of how to create reusable components and how to keep refactoring, and how to keep regression, the test scripts, at an okay level. We are coupling Tosca with some other risk-based testing tools as well, but automation is primarily what we are using Tosca for, the script less, model-based technology that is driving automation for us.The solution is very flexible; there are different ways of using it. This is open source and offers a lot of support to users.
No need of using any type of codes in Tosca, where you can use script or test cases to test the product.Selenium offers ease to write your set codes.
You can't expect massive support from the community, because it is a new product. A lot of community support is available.
Non developer or non-programming can use Tosca tool as it doesn't require any code.To work on Selenium you should have a programming knowledge
Frequently asked Selenium Interview Questions and Answers !!
What are the advantages and disadvantages of Selenium?
First, let me explain Selenium advantages;
Advantages:
1. Selenium supports iPhone and android testing.
2. Offers better features for AJAX testing.
3. User can easily simulate clicking on the front and back buttons of the browser.
4. Unlike RC you no need to start a server in web driver.
5. You can simulate the movements of a mouse using Selenium.
6. You can find the coordinates of any objects using a web driver.
7. Selenium can be used as functional, regression, and compression testing.
8. Helps to convert scripts into other programming languages.
9. offers easy recording and playback facilities.
10. Selenium supports multiple browser testing.
Become a master of Selenium by going through this HKR Selenium Training In hyderabad
Drawbacks of using Selenium:
1. Selenium automation tools require High investment and training.
2. Selenium tool needs a huge number of manpower requirements in the preparations of test cases.
3. A lot of test areas can be uncovered by using the selenium tool.
4. High safety risk and Resource intensive.
5. Selenium tools are sometimes tricky to capture weathering and revealing of the pavement surfaces.
Related Article: Selenium Webdriver Commands
What are the advantages and Disadvantages of the Tosca tool?
Let me explain the major advantages and disadvantages of the Tosca tool;
Advantages of Tosca tool:
1. Tosca offers Scriptless automation.
2. Very easy to learn, so you can train up your team within a short period of time compared to other tools such as QTP/ UFT and selenium. So testing professionals can start the automation very easily.
3. Offers model based automation process, so no need to write any frameworks. By default, you will get it.
4. Supports reusability of assets and also copy-paste features for various test cases and modules.
5. Test management system and manual testing are also available.
6. Tosca can be also be integrated with HP ALM, and also enables users to run multiple selenium scripts.
7. Mass Tosca updates available- Tosca automation tool offers its own set of query languages like SQL (Script query language) which is also known as TQL. So that you can change the test cases any time.
Want to know more about Tosca , visit here Tosca Tutorial.
Disadvantages of Tosca tool:
1. The major drawback is that we cannot use Tosca tools on MAC operating system and LINUX.
2. In Tosca, elements are stored in the form modules, which are the same as page objects. But these modules are harder to use than page objects.
3. Proprietary based test runner model-based approach or noun first keywords. This also creates unnecessary friction in tests creating and maintenance problems.
4. This requires a lot of clicking while writing the test cases.
5. Tosca tool cannot be integrated with Git for version control of testing assets. Because Tosca has its repository and you can also link GitHub revisions.
6. Only commercial usage is possible with the Tosca testing tool.
To gain in-depth knowledge with practical experience in Selenium, Then explore hkr's Selenium Training in Chennai !
Conclusion
In this article, you can learn the definition of the Tosco and Selenium automation testing tool, the advantages or disadvantages of these two tools, and also mainly the important differentiation between Selenium and Tosca tool. Before choosing an appropriate testing tool for your organization, you should know the major factors and pros/cons of using the tool. With the help of these tools, you are able to create the test cases with Microsoft test, D Unit, Java Unit, or N Unit. These tools can be used on the basis of your business needs, and always try to choose the best one that suits your business application. As per the Gartner report, almost 48% of the companies make use of the Selenium tool, because of its popularity and easy-to-use capabilities. Whereas Tosca is a newly launched testing tool most people may not be aware of it. So it's important to decide wisely and know the advantages as well as the tool's drawbacks. I hope this article may help a few testing professionals as well as testing communities.
Related Articles: Tosca Automation Tool