What is Qlik Sense?
Using the data analytics platform Qlik Sense, users may create and distribute dynamic data representations. It is an effective tool for firms of all sizes to better understand their data and make data-driven choices. To utilize Qlik Sense, you don't need any programming or coding skills. It's a tool that makes it easy to create gorgeous, interactive data visualizations.
Qlik Sense is a potent tool that might help businesses of all sizes make better data-driven decisions. If you're looking for a data analytics solution that's easy to use and doesn't require you to have any programming or coding knowledge, Qlik Sense is the platform for you.
To gain in-depth knowledge with practical experience, then explore Qlik Sense Online Training
How do I create a Qlik Sense dashboard?
Creating a Qlik Sense dashboard is a great way to organize and track your data. Dashboards can be used to display data from multiple data sources, and they can be customized to show only the data that you want to see.
There are a few different ways to create a Qlik Sense dashboard.
You can use the Qlik Sense Dashboard Designer to create a dashboard from scratch, or you can use a pre-built dashboard template.
You can also use the Qlik Sense Desktop application to create a dashboard, or you can use the Qlik Sense web portal.
Once you have decided how you want to create your dashboard, you will need to collect your data.
You can use data from multiple data sources, or you can use a single data source. Once you have your data, you can then start creating your dashboard.
Explore Qliksense Sample Resumes Download & Edit, Get Noticed by Top Employers!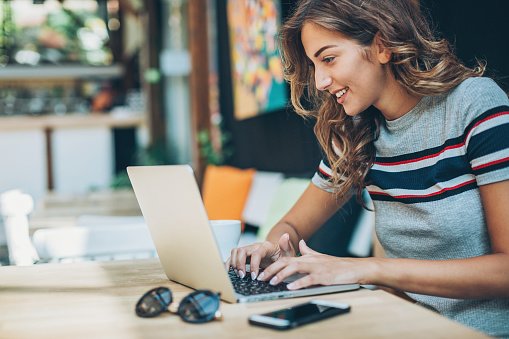 Qlik Sense Training
Master Your Craft
Lifetime LMS & Faculty Access
24/7 online expert support
Real-world & Project Based Learning
What are the Pros of Qlik Sense Dashboards?
Qlik Sense is a powerful data visualization tool that can help your business in a number of ways. Let us try understanding the several benefits of Qlik sense Dashboard.
1. Associative Model
Qlik Sense is a fantastic alternative to think about if you're searching for a solution that will assist you in improving your business and your ability to make better decisions.
The main advantage of Qlik Sense is its associative model. It enables users to quickly integrate data from various sources and interpret it all in one location. Trends, correlations, and outliers that might normally be concealed in data sets can now be easily found. Users can more easily analyze data with the help of this sort of data visualization, which makes it simpler to uncover insights that could otherwise be hidden. Users can discover fresh and obscure patterns in their data more easily because of the Associative Model's ongoing learning and evolution. Qlik Sense's associative approach is what makes it so effective and simple to use.
2. Smart Visualization and analytics
Qlik Sense is a potent data analytics and visualization solution that can aid in better decision-making for your company. Smart Visualization and Analytics is one of the best features that Qlik Sense provides to businesses. You can quickly turn your data into insights that will help you run your business better with Qlik Sense. The intelligent visualization and analytics capabilities of Qlik Sense can also help you save time and money.
3. Self-Service Creation
One of the biggest advantages of adopting Qlik Sense is self service creation. Businesses may build their own analytics and visualizations with Qlik Sense without the use of pricey consultants or IT staff. This enables organizations to make data-driven decisions on their own without waiting for assistance from others. A strong tool that may assist firms in turning their data into insights is Qlik Sense. But it's crucial to remember that not all data are created equal. Businesses must have reliable, high-quality data that is current in order to benefit the most from Qlik Sense.
4. Centralized Sharing and Collaboration
Qlik Sense offers a centralized solution that makes it simple for people to access and share data in a world where collaboration and sharing are essential. Users can collaborate on projects and quickly share data and insights with others as a result. Businesses can greatly benefit from this because it makes it simpler for teams to collaborate and complete tasks. You may quickly and easily create dashboards and visualizations with Qlik Sense and share them with people in your company. Users can more easily collaborate to generate insights and reach conclusions as a result.
5. Data Storytelling and Reporting
Businesses need to figure out how to make their data work harder for them. One way to transform data into insights that can guide and enhance business choices is through data storytelling and reporting. A user-friendly drag-and-drop interface offered by Qlik Sense makes data storytelling and reporting simple for everyone. A business intelligence tool called Qlik Sense assists firms in achieving this. Users may build data visualizations, stories, and reports with Qlik Sense that make it simple to comprehend and act on data. In addition, Qlik Sense provides a number of tools that facilitate sharing insights and working together on data projects.
6. Mobility
One advantage of adopting Qlik Sense is mobility. On any platform, from your laptop to your smartphone, you can generate customized, interactive representations and analyses of your data using Qlik Sense. As a result, whether you're at work or on the go, you may always have your data with you. Additionally, you can access your data and visualizations from anywhere in the globe thanks to Qlik Sense's cloud-based platform.

7. Embedded analytics, Custom Applications, and Extensions

Embedded analytics, Custom Applications, and Extensions are other astounding benefits that Qlik sense offers.
Analytics are included into a process or application through embedded analytics. The objective of this connection, which can take many different forms, is to empower users to make better decisions by giving them access to data-driven insights.
There are many benefits to embedded analytics, including:
Better decision-making: By providing users with access to data-driven insights, they can decide more effectively on the goods and services they provide. Customers are more likely to be satisfied with the outcomes when they have easy access to the information they need to make educated decisions.
Enhanced efficiency: Embedded analytics can help businesses save time and money by automating the collection and analysis of data.
Enhanced data quality: Organizations can make sure that the data being utilized is of higher quality by integrating data analytics into a process or application.
8. Data preparation and Integration
Data integration and preparation are essential steps in any data analytics effort. Here, data from diverse sources is compiled, cleaned, and turned into an analysis-ready format. The results of your analysis could be erroneous or deceptive if the data wasn't prepared properly. Thankfully, Qlik Sense provides some advantages that can simplify data preparation and integration. To begin with, Qlik Sense has a broad range of data sources to which it can connect. This implies that you may quickly compile data from all of your various systems in a single location. You may also clean and alter your data with the aid of a number of tools and capabilities that Qlik Sense provides. This contains operations like data blending, data binning, and data value lookup. You can be certain that your data is prepared for analysis when you have access to these features.
9. Enterprise Governance and stability
The process by which enterprises make sure that their enterprise architecture (EA) is in line with their business strategy and that their IT expenditures are producing the desired business value is known as enterprise governance. It also offers a framework for deciding on EA-related projects and investments, as well as for enhancing and keeping track of the success of EA-related projects.
The benefits of enterprise governance include: -
Improved decision-making about IT investments
Increased alignment between business and IT
Improved management of enterprise architecture
Improved enterprise stability and resilience
Improved communication and collaboration between business and IT
10. QIX engine
One of Qlik Sense's most potent tools is the QIX engine. It gives users the capacity to quickly generate and manage images, such as graphs, maps, and charts. Other advantages include the capacity to develop dynamic apps, link to several data sources, and quickly exchange graphics. It can assist you in spotting links and patterns that conventional methods would not have allowed you to notice. By making data easier to access and utilize, it can also help you save time and money.
If you want to Explore more about Qlik Sense? then read our updated article - Qlik Sense Tutorial
What are the Cons of Qlik Sense Dashboards?
Qlik sense is one of the best tools to use for data visualization. Despite its many advantages, Qlik Sense is not without its drawbacks. One of the main disadvantages is its cost, which can be prohibitive for some users. However, its features and functionality make it worth the investment for those who need it.
1. Lacks an Automatic Reporting Feature
Today's enterprises must have automatic reporting. Making educated judgments requires the capacity to swiftly and simply generate reports. Despite having certain reporting tools, one of Qlik Sense's biggest flaws is the absence of automatic reporting. Users must therefore manually generate reports, which can be tiresome and time-consuming. The program can also be rather complicated, and using it efficiently might require some training. Qlik Sense is a potent BI tool all around. The fact that it doesn't have automatic reporting is a big disadvantage. Businesses who need to generate reports quickly and easily should look elsewhere.
2. Aesthetic customization is minimal
In Qlik Sense, aesthetic customization is not very extensive. As a result, the user's capacity to customize their experience and make the software their own is constrained. Furthermore, the absence of customisation can make it challenging to implement a unified look and feel across several Qlik Sense applications.
3. A Feature to Share data or graphs Via a public linking is lacking
Users can generate and share data visualizations using Qlik sense, a tool for data analysis. To publish data or graphs via a public hyperlink, however, is a functionality that Qlik sense is missing. Qlik Sense doesn't have a feature to publish data or graphics via public linking for a number of reasons. The fact that qlik sense is intended for usage by corporations and organizations rather than by individuals is one factor. People who are familiar with data analytics and have a need for safe, dependable data exchange can use the qlik sense platform. Another justification is that qlik sense doesn't want to make it simple for users to share data publicly because doing so could result in platform abuse. For instance, if someone shared a graph displaying confidential information, such as sales data, they risk losing their job. Overall, it's a major disadvantage that there isn't a public sharing feature in the qlik sense. It restricts the platform's utility and deters potential customers from using it.
The benefits of using Qlik Sense for your business
Your business may benefit from using Qlik Sense, a powerful data visualization and analytics tool, to make choices more rapidly and effectively. With Qlik Sense, you can easily and quickly turn your data into business-enhancing insights.
Your business can benefit from many Qlik Sense features, including:
The ability to access info from several sources rapidly
Drag and drop interface that is simple to use for creating visualizations strong data filtering and manipulation abilities
The ability to collaborate with others and share visualizations
If you're looking for a tool that can help you make better decisions and improve your business, Qlik Sense is a great option to consider.
Prepare for Qlik Sense Interview? Here Are the Top Qlik Sense Interview Questions and Answers!
Conclusion
In conclusion, one of the greatest dashboard creation tools is Qlik Sense. It is very interactive, easy to use, and lets users make their own visualizations. It has several capabilities that other programs do not have and is simple to use. Dashboards can be made with Qlik senses that are both attractive and informative. So, Qlik sense is the way to go if you're seeking a data visualization solution.
Related Article: