Tableau Competitors
The following are the top Tableau Competitors, which you will briefly explore.
1) TIBCO Spotfire
TIBCO Spotfire is one of the top Tableau Competitors and a popular data analytics platform based on Artificial Intelligence (AI). It is secure, smart, and an enterprise-grade analytics platform. It enables users to integrate the data into a single analysis to get an aggregate view of the data with interactive visuals. Moreover, Spotfire helps businesses to become smart using AI-based analytics and organize data on maps. Companies can transform their data into attractive insights and visuals in less time. Also, it makes the data analysis speedy for a business entity to make faster and more accurate business decisions.
Compared to Tableau, Spotfire has the built-in capability to provide statistical data analysis rather than Tableau's data visualization.
2) InsightSquared
InsightSquared is also popular among Tableau Competitors and proved as the best alternative for Tableau users. It is a valuable platform for intelligent revenue operations for top B2B and high-growth companies. Moreover, it offers many sales intelligence solutions for the organization's sales team. Sales teams can utilize this data to bring more accurate results. Thus, it is a popular data visualization tool that entirely focuses on providing detailed sales insights to the teams. Unlike Tableau, InsightSquared mainly focuses on small enterprises looking to grow with data-driven analytics. It also helps in creating quarterly business schedules and market shifts.
3) SAS
SAS is also one of Tableau's top Competitors, a BI tool offering multiple services to its users. These offerings include reporting, predictive analysis, data visualization, discovery, and powerful interactive dashboards. Also, it is a command-driven tool that helps in statistical analysis and attractive visualizations. It is a Windows-based BI software that offers business analytics without enclosing various IT services. Further, it mainly focuses on AI-based predicting and data analysis and helps many business leaders. Thus, SAS is preferred by many teams over Tableau due to its AI-based visual analytics that offers additional processing strength to deal with large volumes of data.
4) Microsoft Power BI
Power BI is a popular BI tool among the competitors of Tableau. It is designed and developed to provide data analysis and visualizations for various business needs. Further, Power BI can be used jointly with MS Business Application systems such as PowerApps. Moreover, it makes it easier for the business teams already using Microsoft tools to integrate with them. Also, using Power BI, users can build custom dashboards as needed. It also offers self-service BI analytics services through a cloud platform. Compared to Tableau, Power Bi can deal with real-time streaming of large datasets and fully integrates with other Microsoft products.
Become a Tableau Certified professional by learning this HKR Tableau Training!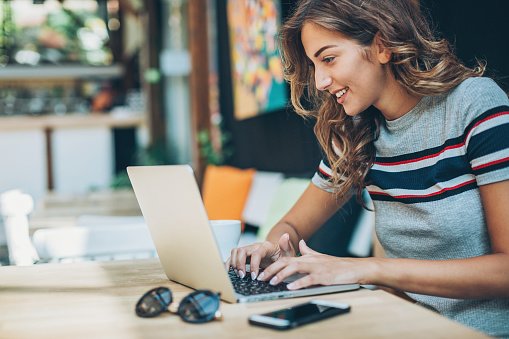 Tableau Advanced Training
Master Your Craft
Lifetime LMS & Faculty Access
24/7 online expert support
Real-world & Project Based Learning
5) Qlik Sense
Another among the Tableau Competitors is Qlik Sense, a modern cloud analytics platform. It is helpful for users with different skill sets and empowers them to explore data, guided and embedded analytics to improve websites and business apps. Qlik Sense also supports some specific business processes as required. Moreover, the Qlik Sense platform performs well in access management, helping mobile users, test environments, customization, and reliability. It also offers more space for API integration and embedding than Tableau. Further, it provides self-service features such as data discovery, searching, etc. These features make it better and more popular than Tableau.
6) IBM Cognos
Among the Tableau competitors, IBM Cognos is also one of the BI tools. Like others, it is also a popular self-service tool in Business Intelligence. It offers its users to build reports in both online and offline modes. Further, it is helpful to fetch data from different data sets for producing analytics. It also provides the facility to customize reports as per business needs. IBM Cognos is a web-based BI tool for integration and a business management tool from IBM. It is mainly helpful for analyzing, extracting, and creating interactive dashboards that help businesses to make informed decisions. Many BI users prefer this tool because it offers custom dashboards, data filters, and more.
7) MicroStrategy Analytics
Microstrategy is also a popular competitor of Tableau and an analytics platform that supports dashboards. It combines the working of different apps along with dashboards. Through this, they can observe company portfolios along with market trends, risk analysis assessments, real-time data analysis, and more. It also supports data-driven decision-making for business entities, reporting, dashboarding, analytics, etc. Further, companies using MicroStrategy analytics make better business data decisions faster and more accurately. It can be a strong tableau competitor due to having robust drag-and-drop features, data visualizations and dashboards. Also, it is easily accessible through mobile and web apps.
8) Looker
Among the Tableau competitors, Looker is a popular, cloud-based, robust BI tool and an enterprise-level platform. Now it has become a part of GCP (Google Cloud Platform). It is helpful for data applications and fixed analytics that allows to explore, visualize, and share data quickly. Also, anyone can use this BI tool to rapidly analyze and identify valuable insights into business datasets. Moreover, Looker helps to enhance business performance and optimize higher costs along with enterprise-level deployments. Further, it allows integration with multiple cloud platforms such as Google, AWS, Azure, etc. It also offers users new data experiences due to its built-in UI components.
Want to know more about Tableau,visit here Tableau Tutorial!
9) SAP Analytics Cloud
SAP Analytics Cloud is a popular BI and a SaaS (Software-as-a-Service) platform from SAP. It is designed to provide better data analytics with all capabilities in one place. It also combines data analytics and planning to provide a single cloud solution. Moreover, SAP Analytics is helpful for predictive analysis, data visualization, and business planning. Further, it allows instant shifts from insights to action and replicates any data to provide better data decisions. Many top companies, like HP, Accenture, etc., uses SAP Analytics Cloud for business data analysis. Therefore, it is also a top Tableau Competitor as a BI tool and helpful for business analysts.
10) Sisense
As a competitor of Tableau, Sisense is a top-level business intelligence platform that eliminates traditional systems usage. It comes with robust data analytics and reporting abilities, dealing with complex business issues without coding. Further, Sisense can work with big data sets and helps integrate with the web. Moreover, Sisense provides a wide range of analytics functions with interactive visuals and can be easily used on-premise. Also, it offers multiple widgets related to data visualizations to choose from for the users. Therefore, many users prefer these BI tools apart from the Tableau platform.
11) Domo
Of the many Tableau Competitors, Domo is a robust BI tool with many services. It has essential features supporting communication, messaging, data visualization, dashboard development, and other services. Further, it also provides flexible integration, data connection, and performance management abilities. Compared to Tableau and Power BI, Domo has a low market share as businesses are moving to cloud platforms. But using this BI tool offers complete business cloud services with ease for various business users. It drives BI analytics for many business users quickly. Also, it helps users view all their data in a single place.
12) BOARD
The BOARD is also popular among Tableau competitors and is a management intelligence tool in the BI sector. It integrates the features of business intelligence and corporate business management, data analytics, and performance management. The board is a single platform for data analysis, analytics, and reporting for better decision-making. Further, it offers multiple options for data visualization. The BOARD BI tool's primary benefit is its offering to develop custom analytical apps. It collects data from different sources and supports self-service reporting. Further, it helps many mid-sized to large size business entities with robust analytics solutions.
Top 30 frequently asked Tableau Interview Questions !
Conclusion
Thus, you have seen many competitors of Tableau, and they offer multiple services to business users. When choosing the best BI tool for the business, users can choose the best one as per their needs.
Related Articles: