Fortinet vs Palo Alto - Table of Content
In this blog, let us compare Fortinet and Palo Alto and understand their similarities and dissimilarities and their pros and cons. So Let's get into it.
Palo Alto Network's next-generation firewall monitors all the traffic, which includes content, applications, and threats, and connects it to the user, irrespective of where or type of device is. The NGFWs of the company are available in specially designed hardware devices between the PA-200 series and the high-end PA-7000 series, including a 100 Gbps threat prevention throughput and as virtual devices supporting a variety of cloud-based environments.
Fortinet, a next-generation firewall, provides complete visibility to users, applications, devices, and network threats, decreasing complexity and enhancing overall security posture. The devices of the company are vacant with several 100GbE interfaces for delivering scalable, high-speed security services.
To gain in-depth knowledge with practical experience in Fortinet, Then explore HKR's Fortinet Certification Course!
Recent Developments:
Palo Alto has just released version 8.1 of the PAN-OS OS, by the addition of over 60 new features, With increased granular control over SaaS applications and extended SSL decryption capabilities.
Fortinet has now released version 6.0 of its FortiOS OS by adding improved management and analysis, unified access, advanced threat protection, expanded multi-cloud support, and extensive support for IoT, emails, web applications, and endpoint security.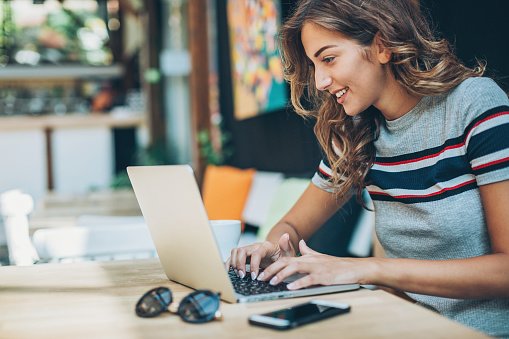 Fortinet Training
Master Your Craft
Lifetime LMS & Faculty Access
24/7 online expert support
Real-world & Project Based Learning
Analysis:
According to Gartner, WildFire sandboxing option from Palo Alto is one of the top firewall providers. Its Application Command Center enables it to understand the flows and risks of the application quickly. Disadvantages include stable large and infrequent releases, along with prices and performance during the management of a wide range of devices. However, the researchers claim that users generally declare great satisfaction and loyalty.
According to Gartner, when performance or price is highly valued in the assessment, Fortinet is tough to beat. The company has a robust firewall, including high-quality hardware, visibility, reporting, and easy deployment. Yet Fortinet often ranks second in terms of other major competitors when it comes to technical assessments where basic features such as VPN, intrusion prevention, application control, management, and Sandboxing are highly weighted, and the lack of direct support from vendors is a disadvantage to large companies.
Lets's get started with Fortinet Tutorial online!
Next-Generation Firewall Product ratings and comparison:
Below is eSecurity Planet's perspective on some of the key features of Palo Alto and Fortinet.
Performance:
Both of them, Palo Alto and Fortinet, rock in terms of performance. Palo Alto overcame every firewall tested in NSS Labs with a performance of 7888 Mbps, whereas Fortinet's 6753 Mbps was impressive for a cost-effective solution.
Security:
In terms of security, both vendors Palo Alto and Fortinet excel. FortiGate 500E from Fortinet got a 99.3% security efficiency rating from NSS Labs in recently published test results, while PA-5220 from Palo Alto received a rating of 98.7%.
Implementation and Management:
Fortinet users usually report a better time. A Fortinet client summarized the situation in the following terms: "It is simple to understand, provides excellent data and is affordable." Palo Alto users may experience greater complexity but praise many features of the product.
[Related Blog: Fortinet Firewall]
Value:
The $2.00 TCO of Fortinet per protected Mbps defeated competition in NSS assessments, whereas the $7 TCO from Palo Alto came fifth out of 10 tested solutions.
Cloud features:
Palo Alto was one step ahead here. Controlling cloud apps and visibility are a particular strength. However, Fortinet is making greater investments in its virtual firewall features.
Support:
Palo Alto leads due to direct support from vendors, whereas Fortinet customers depend to a large extent on the quality of their partner channel. The stability of the rare major updates to Palo Alto is a complaint, whereas Fortinet users point out that firmware updates and new functionality can be of uneven quality.
Deployment:
Palo Alto NGFWs come in the form of hardware devices (PA series), along with the VM series to be used within a cloud or virtualized environment. Fortinet NGFWs are available in the form of a virtual machine, appliance and cloud, using the same solution that is available on the highest-performing public cloud platforms.
Pricing:
Palo Alto Networks provides an extensive range of NGFW options. The latest released appliances of the company PA-5280, PA-3200, and PA-220R in terms of pricing varies between $2,900 and $200,000, whereas the PA-220 base price is $1,000. The 220 delivers a VPN speed of 100 Mbps and 64,000 sessions; the 5280 offers a VPN speed of 24 Gbps and 64 million sessions. PA-5220 that NSS tests costs approximately $70,000, with additional support packages.
The entry-level appliances of Fortinet start at about $500, and high-end corporate rates may reach $350,000 for the 7060E-8. Pricing consists of the basic pricing of hardware and services that include FortiCare support options and FortiGuard subscription licenses. Hardware and services may be purchased individually or on a package basis. Cloud and Virtual machine offerings are based on a similar pricing model. 500E tested by NSS is priced between $5,000 and $22,000, based on the level of guarantee and support.
Explore Palo Alto Sample Resumes Download & Edit, Get Noticed by Top Employers!
Conclusion:
Palo Alto and Fortinet firewalls are rated very well by users and analysts, and when independently tested, however, there is a difference between these two in terms of cost, performance, and features. Fortinet cannot meet users' expectations, whose most important criteria are performance or price, whereas Palo Alto costs more. But Palo Alto often gets appraisals from buyers with the highest overall rating due to its advanced features.
NSS Labs considered Fortinet to be the highest value of the firewalls tested (based on the total cost of ownership $2 per protected Mbps), While ensuring robust security and performance. Palo Alto firewalls cost more money, but clients say they compensate with their capabilities to satisfy performance needs within production environments, along with its cloud capabilities and support. It is thus up to the buyer's needs and budget to decide between the two.
Other Blogs: