What is Prince2 Methodology?
Prince2 Methodology focuses on control and processes to achieve better project management. It is common in over 150 countries. When using the methodology, you must plan before starting the project to ensure all structures are well set and no issues. It followed several principles.
Want to enhance your skills, Enroll Now for Prince2 Training
What is Agile Methodology?
Agile methodology is a type of project management practice that breaks a whole project into smaller parts and gets worked on by team members. It uses iterative approaches that promote collaboration between the team, stakeholders, and customers. Some of the processes the team handles include execution, planning, evaluation, etc. It makes it easy to respond to changes as given by the customer.
Get ahead in your career by learning Agile Course through hkrtrainings Agile Training
Who are Prince2 and Agile For?
Prince2 is a project management methodology that puts more focus on customers. It has different processes and principles that help the managers approve different projects. It helps them understand the project's benefits matching expenditure, etc. It makes managing the project easier, even if you change the environment.
Agile works best for teams and project owners who work as suppliers. Agile works best for those who want their products to satisfy their customer by providing products with good value. They ensure that they meet the customer needs by collecting several feedback at different stages of development and later incorporating it into the project. There is a lot of planning and meetings where they discuss the application's requirements, how to do testing and collect feedback, etc.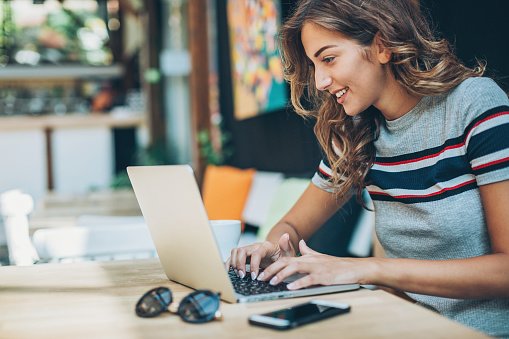 Agile Online Training
Master Your Craft
Lifetime LMS & Faculty Access
24/7 online expert support
Real-world & Project Based Learning
Comparison of Prince2 and Agile Methodology:
There are several comparisons between agile methodology and Prince2. The comparisons include:
1. Business Focus
Agile methodology's main focus is ensuring we continuously deliver projects within a short period using less time and costs. It ensures the development process is efficient and effective. It also ensures it provides value by meeting the customer's needs by looking at the defined requirements and collecting feedback from the owner and customers.
The main focus of Prince2 is defining each team member's roles and responsibilities when working on a project. It ensures all the aspects of the organization, risks, planning, changes, etc. It also defines the lifecycle and ensures that the company will benefit from the project. It provides an interface between different aspects like accountability with the project.
2. Principles
Prince2 has seven principles to define the rules the project will follow and the approaches they will use for each project. Each principle has project roles and phases, which are also seven in number. They work well with each other. Agile has twelve principles under the manifesto, and the founding members made sure they provide to the customers and can make changes at any stage of the project.
3. Approaches
Agile: Agile uses an adaptive approach. We use this method to manage all the uncertainties that may occur during the development process. It uses adaptive development and planning.
Prince2: Prince2 uses a predictive approach. It is where there is a lot of planning by analyzing the goals and looking at the future by checking the risks that can occur. The roles and responsibilities of everyone get defined according to the product produced.
4. Planning
During the planning period, PRINCE2 focuses more on predictive planning, where the customer has to focus more on the initial project goals. It makes use of a plan-based approach. Most agile planning is short-term and accepts changes according to the environment, customer feedback, and requirements. Most agile processes are unpredictable and have more transparency, collaboration, and using small sprints that you combine later to create the final product.
Levels of plan
PRINCE2 has three types of plans. You use the plan at different stages of development. The plans include:
Short term- This plan is mainly for the team leaders who use it to manage work done by the rest of the members. It is very detailed.
Long-term- The plan required by those who make many decisions, i.e., the project board. It is high level.
The medium term-This plan is for the project managers who use it at every project stage.
[ Related Article: best agile certifications in dallas ]
Sprints and timeboxing
Agile methodology has several frameworks like Scrum, which makes teamwork in sprints. The sprints use a timebox, which is a duration that consists of around one to four weeks. When you have better sprints, you get the project finished at the right time and with value to the customers. Most sprints use shorter periods to increase efficiency.
Delivering working products
After completing each sprint, the team combines them into one successful product. Once you hit the goals at each sprint, it shows you have a successful product. After each sprint, the customer receives feedback until when they will get the final product. The customers receive the final project, it has value and is free from bugs due to enough testing.
Time-boxes and team plans
The time boxes you use in agile processes are comparable to the team plan we use in PRINCE2 since they can support two or more time boxes under one team plan. When using PRINCE2, it's the role of the team to choose the number of time boxes they will have in each plan.
5. Responding to Time Change
Cost of change
It can sometimes be difficult to manage project costs when making new changes during project management. Most of the changes happen after getting feedback from the customer and the team leader's authority to go ahead. It is easy to make changes using agile methods since the customers participate in the development processes using backlogs and feedback. This makes the whole process of making changes fast and easy.
PRINCE2 doesn't have to be waterfall
Many people treat PRINCE2 as the adoption of the waterfall methodology. It makes them say that it is hard to make changes when dealing with this method. The waterfall method used documentation which only after approval you could start working. You can use the control approach that uses scope to make changes. Most of them are lower levels where you can adopt different prioritization techniques from the agile methodology.
5. Using both Prince2 and Agile
PRINCE2 ensures the user understands what products they can use to make their products or business successful, while agile focuses on providing products with value within a short period. Agile methodology and PRINCE2 can improve the flexibility and responsiveness of the development process. You get most of the benefits when you use the agile methods in PRINCE2.
If you want to Explore more about Agile? then read our updated article - Agile Tutorial !
Key Differences between Prince2 and Agile
The five main differences between Prince2 and agile include:
Prince2 focuses on the type of products they need to meet their business needs, i.e., if they invest in a certain project, what will they get, etc. While agile methodology focuses on how they can deliver projects with value using less time and resources.
Prince2 uses a predictive approach where they use plans, while agile uses an adaptive approach, which is short-term and has many achievements after each sprint.
Prince2 is suitable for those with high management levels, while agile is for those who work with low-level management levels.
Prince2 is mainly for those focused on customers, while agile is for the teams and project owners working on different projects.
Prince2 outlines all the processes the team must follow to achieve the end result, while agile uses the Scrum principles to provide flexibility and execution of projects.
frequently asked Agile Interview Questions and Answers
Conclusion
You must be very careful when selecting the type of approach to use in your project. Choosing any methodology without doing research can mess up your plans. If your project involves changes and you have low-level management, you go for agile, while if you need the project to make business sense, you use PRINCE2. They use different approaches, and when done well at the end of the day, you must have a working project. You can choose the best approach according to this article and deeper research.
Related Article:
1. Agile Prioritization Techniques

4. Agile resume