Dell Boomi Integration - Table of Content
Companies that rely on legacy Enterprise Service Bus (ESB) or middleware platforms to meet their integration needs spend a fortune maintaining monolithic architecture. In this blog post we will discuss the dell boomi integration and top reasons that make the organizations to adopt the dell boomi.
Want to Become a Master in Dell Boomi? Then visit here to Learn Dell Boomi Training
What is dell boomi integration?
Dell Boomi integration services based on multi-tenant architecture provide faster and more agile integration solutions to support your existing hybrid IT environment that includes cloud, SaaS, and on-premise systems.
By integrating the digital data dots, the Dell Boomi iPaaS platform provides intelligent connectivity and integration services to help accomplish adaptability and effectiveness.
Why use Dell Boomi integration?
Customers can use Boomi AtomSphere integration Platform as a Service (iPaaS) to incorporate any combination of virtualized and on-premise applications without any need for software, equipment, or coding. The Boomi AtomSphere framework, as an iPaaS solution, helps and supports assimilation and elastic deformation scales to meet the increased needs in phone, batch (ETL), and EDI environments.
AtomSphere is a cloud-native, multi-tenant platform that supports application integration for anything, anytime, and anywhere, including:
From one cloud to another
From SaaS to SaaS (software-as-a-service)
On-premises to cloud
from on-premises to on-premises
Business-to-business integration
[ Related Article: dell boomi training ]
Top reasons for selecting the dell boomi integration by organizations:
Dell Boomi Cloud Integration for 21st-Century Connectivity:
The Dell Boomi iPaaS platform provides highly productive and unified hybrid integration solutions that promote API-based new-age connectivity via a network mesh of apps, devices, and data. Dell Boomi integration aids in the resolution of the most difficult problems, and is supported by a strong API strategy that enables connectivity between apps, data, and business systems anywhere, on-premises or in the cloud.
To enact advancements and adjustments in application networks, the Dell Boomi iPaaS platform makes use of robust tools, standard APIs and connectors, and various reusable code blocks. Regardless of company size or industry vertical, Dell Boomi integration provides an easy, flexible, and career architectural style to confront your current and future business needs.Unlike legacy ESB systems are developed with complicated design that are restricted to on-premise assimilation, Boomi's truly united integration platform allows quick access to systems and platforms if they are on-premise or in the cloud. Dell Boomi iPaaS provides a unified platform for moving, managing, and governing data from across organizations.
If you want to Explore more about Dell Boomi? then read our updated article - Dell Boomi Tutorial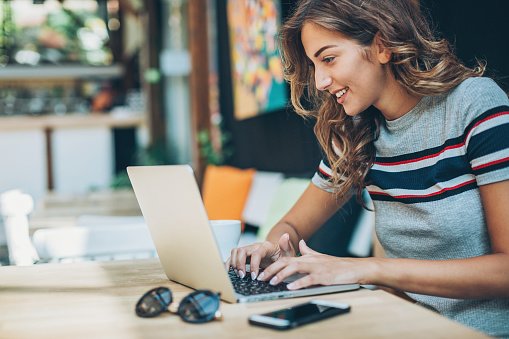 Dell Boomi Training
Master Your Craft
Lifetime LMS & Faculty Access
24/7 online expert support
Real-world & Project Based Learning
Dell Boomi Integration Services will be used to communicate digital data dots.
It is frequently difficult for organizations to capture all of the digital dust generated during client interactions in order to create a unified customer view, particularly when using legacy technologies. Data stored in disparate systems exists in silos in most legacy systems, which is a significant impediment to business growth.
Sustaining legacy systems poses a massive challenge for contemporary companies, as it necessitates various changes and repetitive adjustments to confront growing and developing business practices. The heterogeneous nature of data complicates the situation, causing difficulty integrating data with other data sources. Selecting a good software system, such as the Dell Boomi iPaaS, can, on the other hand, help reframe how a company incorporates its data and applications.
Dell Boomi is a multi-tenant cloud-based integration platform that helps businesses centralize data from multiple departments. The Master Data Hub and Boomi Flow equipment from Dell Boomi aid in master synchronization and automated workflows. The Boomi platform's advanced information integration capabilities, combined with its comprehensive interconnection, empower real-time workflow-based data transmission to a central dashboard. More and more organizations have recognized the need to migrate to Dell Boomi iPaaS in order to eliminate manual sophistication and meet changing customer needs. Customer experience (CX) has been lengthy since transitioning from a key differentiator to a business priority.
Dell Boomi enables companies to raise the stakes in terms of technology by enabling them to track and manage in real-time. Ever more organizations have recognized the need to migrate to Dell Boomi iPaaS in order to eliminate manual complexity and meet changing customer needs. Customer experience (CX) has long since transitioned from a key differentiator to a business priority. Dell Boomi assists organizations in upping the ante to technology by enabling them to track and manage real-time metrics on the fly from data gathered in a dashboard in an attempt to acquire useful insight.
The Dell Boomi iPaaS Platform Provides Best-in-Class Cloud Solutions
Dell Boomi enables intelligent IT infrastructure management because it is integrated with a multipurpose hybrid cloud iPaaS platform.Connect data, enterprise systems, applications, and the workforce in a strategic way. The platform includes standalone modules such as MDM, AtomSphere, and API management features.Dell Boomi platform provides end-to-end functionality and prepared cloud services with quickness and expandability, as well as drag-and-drop functionality to meet all of your system integration. Dell Boomi gives users maximum flexibility by enabling them to construct and personalize cloud services tailored to specific business requirements using custom application coding.
Dell Boomi Integration Services for End-to-End Connectivity:
The Boomi platform includes a plethora of adapters that allow for seamless integration with any application server, on-premise or cloud-based, to facilitate a seamless workflow. Boomi allows organisations to seamlessly integrate their processes with application areas including such as Salesforce, ServiceNow, Azure, and others, extending their service management capabilities to CRM, ERP, and other IT features. Business requirements are becoming vibrant in the current online ecosphere. In such a case, the Boomi framework could provide on-demand implementations, enabling users to select their preferred interoperability pattern.
Dell Boomi Provides End-to-End Security Solutions
The Dell Boomi AtomSphere framework provides 3 full-stack security remedies for on-premise as well as cloud services, such as system and infrastructure facilities, implementation and integrated data management security, and data-level security. Dell Boomi adheres to the American Institute of Certified Public Accountants' SSAE 16 Type II SOC 1 security standards. With each user account registration or activation, the platform generates a public and private x509 key and employs SSL 256-bit encryption and outbound communications via HTTPS port 443.
Get in contact with Emerging Technologies
IoT and machine learning have seen massive adoption in recent years as they facilitate machine-to-machine (M2M) communication, allowing machines or intelligent devices to connect and communicate efficiently within a network. Although legacy ESB systems support protocols like MQTT and HTTP, they do not support emerging technologies like the Internet of Things (IoT), machine learning, and blockchain.If your company has been using a legacy ESB system and requires support for emerging technologies, the Dell Boomi iPaaS platform is the best option. Furthermore, Dell Boomi offers a smart analytics and diagnostics iPaaS platform that allows users to monitor and manage data, integration, and analytics from a unified dashboard view.
Subscriptions on a Pay-As-You-Go Basis and Simple Upgrades
Most notable gain of the Dell Boomi iPaaS framework is its cloud-native infrastructure, which allows organizations to leverage cloud services for integration without any need for tools for managing or on-premise hardware. Dell Boomi relieves your in-house IT team of the burden of new installations, resource management, bug patches, and ensuring no issues with upgrades.Some other great benefit for businesses trying to migrate to Dell Boomi is a platform that provides a pay-as-you-go paid service, making sure that there are no concealed or disguise costs, trying to make it a strong value possibility for your company. Because of the upkeep of numerous incidents, most ESB platforms have high license costs, which Boomi eradicates.
Frequently asked Dell Boomi interview questions & answers
Conclusion:
Boomi chooses to believe in the term "client obsession" because customers are the backbone of the business and keeps working towards providing superior cloud storage to its customer base of over 7000 huge to mid-sized companies. Dell Boomi is now one of the most popular iPaaS resellers and a world leader in cloud integration.Using the Dell Boomi iPaaS platform, assists enterprises in simplifying their integration challenges. Regardless, systems and applications can be seamlessly integrated across hybrid IT landscapes.
Other Blogs: