What is Looker?
Looker is a cloud-based business intelligence tool that is used to explore, share and analyze data. It helps the businesses to analyze and capture data from various sources and critical decisions. Looker provides the ability to analyze the supply chain, quantify customer value, market digitally, evaluate distribution process and interpret customer behaviour. To understand how data is manipulated, users can "view source". It provides dashboards through which data and insights are presented using customizable graphs, charts and reports. Users can explore relationships between various datasets and define data metrics with the help of Looker's data modeling language. Users can present data analysis via data-rich visualizations to the stakeholders with the help of the feature storytelling. With the help of Looker, you can connect to different data sources and build customized dashboards. Looker is used in various sectors like e-commerce, finance, education, construction, technology, media and healthcare.
We have the perfect professional Looker Training for you. Enroll now!
Why Looker?
Looker is a powerful data analytics tool that makes collecting, visualizing and analyzing data much easier. It is a browser-based tool that offers a unique modeling language. Following are some of the reason to use Looker:
It is simple to use
It works on PC as well as Mac.
It is Mobile, desktop and tablet friendly.
It has great customization.
It is very intuitive
It provides excellent customer support.
It provides custom install options with its hosted solutions.
It can be integrated with big data platform and databases
It offers a visualization library with heatmaps, bubble charts, chord diagrams, etc.
It offers analytical code blocks with SQL patterns that can be customized as per your requirement.
Become a Looker Certified professional by learning this HKR Looker Training in Noida !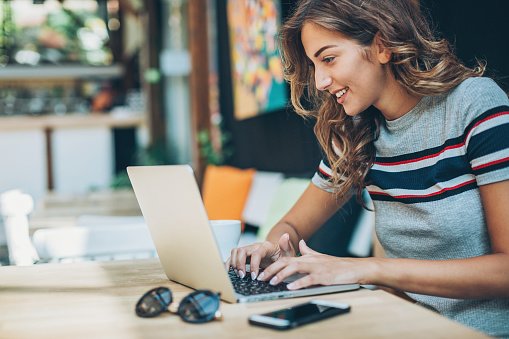 Looker Training
Master Your Craft
Lifetime LMS & Faculty Access
24/7 online expert support
Real-world & Project Based Learning
Looker Features:
Looker has many beautiful features. Following are some of the features of Looker. Let us go through them.
Looker provides better optimize costs, manage enterprise-scale deployments better and improve performance.
Using inbuilt UI components of Looker, new types of data experiences can be unlocked and can speed up development workflows.
Looker boosts revenue growth and improves the competitive advantage of the product at a low cost.
You can obtain valuable information by filtering data from the dashboard. You can also initiate data in every possible conversation with the option of finding a solution you require on the fly from slack. It provides you with the ability to compare data in multiple sources from anywhere.
Using Looker, you can perform Data analysis and visualization across AWS, Azure, Google cloud, and on-premise databases. It is an end-to-end multi-cloud integrated platform.
Business intelligence can be operated for anybody with powerful data modeling that will abstract underlying data at any scale and will create a standard data model for the whole organization.
Click here to get latest Looker interview questions and answers for 2022
Check out our New Interview Questions Video. Register Now Looker Online Training to Become an expert in Looker.
Looker helps us to integrate analytics from anywhere at a rapid time and personalize the look and feel of our data experience and a popular integration library that controls us.
Lookers Augment BI with artificial intelligence, leading-edge machine learning and advanced analytical capabilities built into Google cloud platform.
Using Looker, you can Develop data-driven applications from supply chain logistics to sales support across various sectors via integrated machine learning and interactive data visualizations.
It has a feature that provides alerts to the analyst about small issues to ensure that these problems will not lead to complicated problems which are critical to solve.
Looker presents fully customizable and exportable graphs, reports and charts.
It works properly on real-time data analytics to enquire and make effective business decisions.
It creates direct connections with any of the SQL database or other infrastructure. It is considered as a self-learning database that includes some self-service functionalities.
Looker includes customized dashboards and a browser-based interface. We can build the dashboards easily in Lookers. These dashboards are suitable to work on any device.
According to the queries in SQL, the data transformation in Looker takes place.
To define Dimensions and measures, Looker uses the extensible modeling language called LookLM.
Users can select visualization templates, and the forms used to create visualization are customizable. The visualization templates make our data impressive and maximize impact delivering a compelling story by using tools that allow deeper analysis.
Lookers dashboards and interactive and dynamic data visualization give the flexibility to drill secure data.
It has a good analytics feature that performs exclusive functions maintaining customized blocks.
For integration with SQL, Looker uses API and allows third-party applications.
With the help of Looker's simple configuration, we get more valuable data faster.
For data extraction, Looker uses sources like Amazon Redshift, snowflake.
Looker provides decision services. It helps the user to understand the functionality of the system with expert assistance, workshop facilities and training.
In Looker, information is converted into HTML, CSV, TXT, PNG format and stored in a container. This information in the container comes as a result of any search query.
If you want to Explore more about Looker? then read our updated article - Looker Tutorial
Conclusion:
All the above are some of the important features of Looker. In this blog, we have covered information about Looker, why we can choose Looker and some of the important features of Looker. I hope you found the information helpful. If you think any information is missing or anything to be included, feel free to contact us or drop a comment in the comment section. Happy Learning.
Related Articles: