A quick introduction to the SCCM tool:
Microsoft system center configuration manager (SCCM) is a Microsoft product developed to manage and update software products. SCCM configuration manager provides a highly flexible, automated solution to the full deployment and configures personal desktops, laptops from any initial state, including bare-metal deployments. This enables IT, administrators, to provide an end-to-end solution for the installation and configuration of windows, by delivering the applications, updated patches, and security fixes in a single distribution. This also allows a large number of computers to run on many operating systems. The operating systems may be Windows, Linux, UNIX, and IOS.
Get ahead in your career by learning SCCM through hkrtrainings Microsoft SCCM online course

Why do you need to learn SCCM tool?
The following are the key factors that will explain why SCCM is so popular Microsoft tool:
1. Microsoft system center configuration manager helps you to empower people to use the devices and applications they need to be productive while maintaining corporate compliance and control management.
2. SCCM is available in the form of a unified infrastructure that gives a single pane of glass to manage physical, virtual, and mobile events.
3. Offers tools and comprehensive solutions for change and configuration management for the Microsoft platform, enabling organizations to provide relevant software and updates to users quickly and cost-effectively.
4. SCCM collects the hardware and software inventory distribution.
5. SCCM helps to distribute and install the software applications and update the software.
6. Deploying the operating system and metering the software usage.
7. Track database growth in SQL server database and affordable comprehensive IT management solution.
8. Gain visibility and remotely control the computers to offer troubleshooting support.
What is an SCCM administrator?
SCCM administrator is one who helps to manage and control the system configuration manager mainly for business organizations. SCCM helps enterprises to use the resources in an appropriate way and produce an effective outcome. As an SCCM administrator, the main role included is they have to look into a complete overview of the system that you are working with and make sure that all the system devices are working smoothly.
Job description of SCCM administrator:
1. SCCM administrator helps to maintain the system windows and viability of underlying systems.
2. The SCCM administrator needs to update the system versions and utilize the patches.
3. They are involved in building the new system, keeping the security, and usability of devices at their level best.
4. They also need to assist the third-party system patching and knowing other system knowledge is essential.

Roles and Responsibilities of SCCM administrator:
1. If you are an SCCM administrator, you need to ensure that all the systems devices are working properly and utilize the SCCM system resources.
2. They are also responsible to make sure that the system device is working smoothly, and also have the overall knowledge about these systems running on different operating systems.
3. They are also responsible to deploy the driver's update, maintain the system configuration baselines, help to update BIOS range models, and prevent the system configuration drift.
4. SCCM administrator assists other team members in order to achieve the desired result.
Check out here for frequently asked sccm interview questions & answers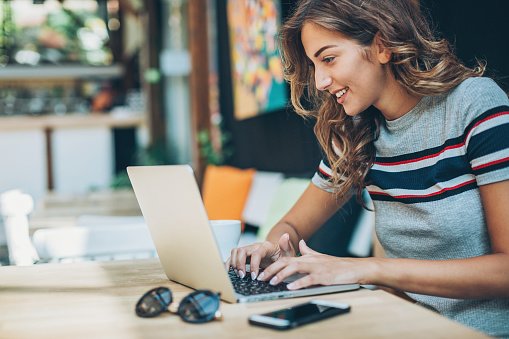 SCCM Training
Master Your Craft
Lifetime LMS & Faculty Access
24/7 online expert support
Real-world & Project Based Learning
SCCM administrator skills set:
If you want to be an SCCM administrator, you should have thorough and deep knowledge of SCCM tools like how to use SCCM. This is a mandatory requirement. One should have an in-depth knowledge of various systems, and also system experience is also an important requirement. Being an SCCM administrator having up-to-date system version information is also an added advantage.
What is SCCM administrator certification?
An SCCM administrator certification is an important requirement for a professional who is working with SCCM tools. This type of certification also enhances the chance of using the tool to its fullest as this provides an in-depth understanding of the SCCM tool. This can be achieved without any certification also but taking SCCM certification will add weightage to your professional curriculum. Once you clear this certification exam, this creates a path to get into the top companies.
Why are SCCM administrator certifications so important?
The following factors will explain the importance of passing the SCCM certification exams;
1. Once you clear the SCCM certification exam, you can perform the related works with utmost confidence, utmost care, and precision.
2. This also helps individuals to gain deeper knowledge in tools and this leads to better usage of the resources as per organization needs.
3. Proves that you understand the core capabilities of the power platform from business value and the core product capabilities to building basic power Apps, canvas apps, connecting the data sources, automating with Microsoft flow, and creating a powerful BI dashboard.
4. This certification exam proves that you understand Microsoft Dynamics 365, the power platforms, cloud concepts, licensing, on-boarding support, deployment, and release options.
5. Enables you to understand the options available in Microsoft 365 and the benefits of adopting cloud services, the software as a services (SaaS) cloud model, and implementing Microsoft 365 cloud services.
6. Provides a weightage to your professional resume, and makes it easy to get your desired job in top tech companies.
If you want to Explore more about sccm? then read our article SCCM Tutorial !
Certifications to become an SCCM administrator :
There are two SCCM administrator certification exams available. They are:
1. SCCM certification exam (70- 703): Administering Microsoft exam system center configuration manager and cloud service integration:
This certification exam will test your technical skill in performing the below operations. Each of these topics is very important to carry a weightage percentage, mentoring the topics for actual examinations.
Major operations included are:
1. Configure and maintain a configuration manager management infrastructure.
2. Configure the boundary and boundary groups.
3. Configure the AD discovery methods and create the user collections.
4. Configures the mobile device management using exchange server connector and configure resource discovery.
5. Content distribution and point installation.
6. Configure the SSRS, creates the data queries, manage the site system roles, and configures the role-based management.
2. Administering and deploying the system center 2012 configuration manager (70 -243):
This certification exam tests your technical skills in SCCM management administrations. The following operations will be covered under this certification exam;
Major operations included are:
1. Design and plan system center configuration manager infrastructure.
2. Pre-installation requirements and examines the current computing environment.
3. Designing SCCM architecture and extending AD schema.
4. Discovers methods and planning migrations.
5. Self-designed and HTTPS implementation.
6. Disaster recovery and site maintenance.

 Who should take the SCCM administrator certification exam?
The following aspirants can take up the SCCM certification exam:
1. A beginner who has the capacity to interact with the tools such as providing permissions, and privileges. This also helps them to get the best knowledge about the tools themselves.
2. Candidates with Enterprise Desktop Administration skills are eligible to take the SCCM Certification exam 70-703. Because they hold a grip on how to manage the resources, deployment, maintain the PCs, and infrastructure. The eligible candidates must have at least one year's experience using the System Center configuration manager, and Microsoft Intune. And also they should have a piece of strong knowledge of the Active Directory, Windows OS.
3. Candidates like SCCM administrators or Exchange Administrators or Enterprise Desktop administrators or Active Directory Administrators can take the SCCM 70-243 exam. They should have knowledge in networking and security experience in an Enterprise environment. These candidates should also have a piece of basic knowledge of PowerShell, SQL Server, Application configuration, and mobile device management.
Explore SCCM Sample Resumes ! Download & Edit, Get Noticed by Top Employers!
SCCM administrator salary:
As per the indeed.com job portal, the basic salary for an SCCM administrator is more than $94,000 per year, this may increase as per their experience.
Conclusion: 
From this SCCM administrator blog, you people get some ideas of SCCM, roles, responsibilities, certification exams, and salary details. I think this blog would be beneficial if you are looking to begin or upgrade your SCCM professional career. We have already explained in the previous blog about the SCCM overview, best tools used in SCCM, installation guide, and the difference between SCCM and WSUS. From this blog, you will learn who are SCCM administrators, and their responsibilities to upgrade windows software. You can see a lot of renowned institutions offer SCCM certification exams and job placement. So it's always a good idea to upgrade your SCCM skill set to climb up the professional ladder. This blog may help few SCCM social community forums and experts around the world.
Related articles: