1. What is Workday?
Ans: Workday is a cloud-based software vendor for finance, HR, and planning. It was founded in the year 2005 with headquarters at Pleasanton, Calif. It offers services and products for resource management, planning, students, learning management systems, etc. It provides greater information accessibility on the cloud with analytics capabilities on Big Data.
Become a Workday Certified professional by learning this HKR Workday Training !
2. What are the advantages of Workday?
Ans: Here are some of the advantages of Workday,
The services can be access from anywhere at any time
No prior programming knowledge is needed to work with Workday
Very intuitive and easy to interact user interface
It offers instant access to data in real-time
Generate reports which are useful for managers to make data-driven decisions
Improves enterprise efficiency and it is highly scalable
3. What are the different modules offered by Workday?
Ans: Workday offers many services that suit enterprise needs,
Human Capital Management
Enterprise Planning
Financial Management
Analytics
Professional Services Automation
Student
Data-as-a-Service
4. Explain about Workday HCM
Ans: Workday HCM enforces visibility into your workforce through managing HR functions like planning, recruiting, etc. It manages your global workforce with the manager and employee self-service. It also provides analytics on your workforce data like talent, labor, and cost. 
5. What are the features of Workday Human Capital Management?
Ans: Here are some of the many features that Workday HCM offers,
Human resource management
Reporting and analytics
Global compliance
Audit and internal controls
Workforce planning
Recruiting
Talent management
Payroll management
Time and absence management
Expenses
Want to get certified in Workday. Learn from our experts and do excel in your career with HKR'S Workday Training In Hyderabad !

6. How much does Workday HCM cost?
Ans: Workday HCM is available in two pricing models - subscription-based and one-time license. The cost will depend on the features used by the enterprise. You have to get in touch with product sales to get the exact cost for the features that are needed.
7. How many Workday updates are released per year?
Ans: Workday releases major feature updates twice a year, in March (R1 or Release 1) and September (R2 or Release 2). Workday released its latest update, 'Workday Release 2020R1' on March 7, 2020.
8. What browsers are supported by Workday?
Ans: Workday supports most of the internet browsers like Internet Explorer, Google Chrome, Mozilla Firefox, and Safari. A user can use any of these browsers to log in to their Workday.
9. Give the names of post-production and pre-production tenants in Workday
Ans: Implementation, Implementation Preview, Gold are the pre-production tenants. Production, Sandbox, Sandbox Preview are the post-production tenants.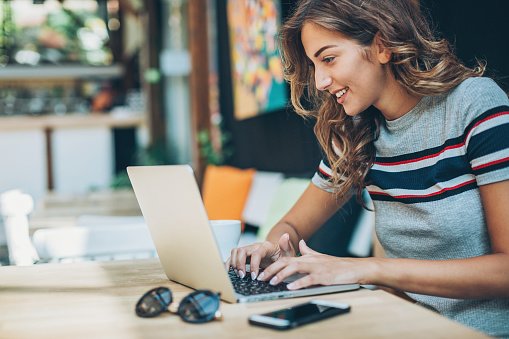 Workday Training
Master Your Craft
Lifetime LMS & Faculty Access
24/7 online expert support
Real-world & Project Based Learning
10. What are the types of reports that we can generate in Workday?
Ans: Workday offers three types of reporting,
Basic - create simple reports on Time Off, Pay, etc. regularly and export them to Excel or as a PDF. 
Advanced - create reports by performing join on two tables, filtering rows, multi-level sorting, etc.
Composite - create reports with more complex calculations. 
11. What are the ways to access the Workday Delivered report?
Ans: There are three ways to access a Workday Delivered report,
Browse by category in the Sitemap
Run Workday Standard Reports
Give the name of the report in the search bar
12. Define RaaS Report
Ans: We can create custom reports in Workday and expose them as web services.  This can be with the help of Reporting as a Service (RaaS) interface. The output of this web service can be of RSS, XML, or JSON format.
13. How is Workday reporting different from other SQL ERP systems?
Ans: Workday Reporting follows an object-oriented relationship model. We have to select the primary business source and data model while creating reports. SQL ERP system uses the relational database model.
We have the perfect professional Workday Tutorial for you. Enroll now!
14. If a report is shared with everyone in an organization, will anyone be able to get the same output with the same input values?
Ans: No, the output will depend on the level of access of the user to the data source. If the user has access only to specific rows, he can only see the statistics of those rows in the report.
15. Can anyone in an organization generate a report in Workday?
Ans: Generating reports will depend on the access level that the user has. The level of access is assigned to all the users of Workday. Based on the level of access, we can limit which reports that they can generate or what reports they can view. 
16.Explain about organizations in Workday
Ans: An organization is a group of workers that serves a specific purpose. An organization follows a hierarchy that enables a parent-child relationship. Supervisors on top of the hierarchy will be able to track workers and approve business processes.
17. What are security groups in Workday?
Ans: A security group consists of a group of users who need to access specific data or perform some actions. Following are the Workday security groups,
All users
All employees
All Contingent workers
All Terminees
All Retirees 
18. What are the Workday security group types?
Ans: Workday provides five types of security groups,
User-based
Role-Based 
Job-Based
Level based 
Integration System
19. What is meant by the business process?
Ans: A business process is a set of tasks that users can create, act upon, and complete. These business processes are created with a combination of actions, approvals, checklists, etc. 
20. What are the business process steps in Workday?
Ans: Following are the steps involved in a business process,
Entry Condition
Exit Condition
Running Conditions 
Validation Condition
Want to get certified in Workday. Learn from our experts and do excel in your career with HKR'S Workday Training In Bangalore !

21. What are the approval process steps in the Workday business process?
Ans: Below are the approval process steps of a business process,
Individual Approval
Approval Chain
Consolidated Approval 
Consolidated Approval Chain 
Mass Approval
22. How can we check and mark a business process action behavior when it is already running?
Ans: We can change the behavioral pattern of a business process using the below actions,
cancel
Reassign
Delegate
Correct
23. Explain about security policies in Workday
Ans: There are two types of security policies in Workday,
Business Process Policy - define which security group can view or modify data within domains
Domain Policy - indicate which security groups can participate in the business process
24. What are Workday calculated fields?
Ans: Calculated fields are referred to as programming variables/database record buffers. They are represented as 'Calc fields' or 'CF' and are used in reports and integrations.
25. Can we access Workday HCM through mobile?
Ans: Yes, we can access Workday HCM through any mobile with an internet connection. We can give the Workday tenant URL in the browser and access it. 
26. Does Workday support API integration?
Ans: No, Workday does not support API integration.
27. Name some ERP systems that Workday can integrate to
Ans: The workday can integrate into ERP systems from different vendors like Oracle, SAP, ServiceNow, or PeopleSoft with the help of MuleSoft's Anypoint Connectors.
28. What is the use of XSLT in Workday?
Ans: XSLT in Workday is used to transform data. XSLT functions are used for complex logic when a sequence of atomic values have to be returned.
29. What type of support does Workday offer?
Ans: Workday offers support through 3 mediums,
Knowledge Base
Online Support 
Phone Support 
30. List some customers who use Workday
Ans: Customers of Workday include Airbnb, Rolls-Royce, Netflix, National Geographic, Bank of America, J.B. Hunt, Sony, Visa, and many more.
Related Articles:
Find our upcoming Workday Training Online Classes
Batch starts on 7th Jun 2023, Weekday batch

Batch starts on 11th Jun 2023, Weekend batch

Batch starts on 15th Jun 2023, Weekday batch