Workday Tutorial- Table of Content
What is Workday?
Workday is a cloud-based software vendor founded in the year 2005 by Dave Duffield and Aneel Bhusri. Workday is headquartered at Pleasanton, Calif. It provides finance, HR, and planning in one cloud ERP system which enables better business performance.
They have released their first product Workday Human Capital Management in the year 2006 that enables them to manage HR functions. They have later released a financial suite called Workday Financial Management in the year 2016 that allows controlling a company's day to day financials.
Over the years, Workday has added many more components that target planning, students, learning management systems, etc. it even provides analytics capabilities on Big Data. It is now evolved as a significant competitor of ERP vendors like Oracle and SAP. Workday is widely used by leading companies like Airbnb, Netflix, National Geographic, J.B. Hunt, etc.
Want to get certified in Workday. Learn from our experts and do excel in your career with HKR'S Workday Training !

Workday's offerings
Workday has released many products that suit medium and large enterprise needs. Following are the offerings from Workday,
Enterprise Planning
Workday enables planning, executing, and analyzing processes with the help of Workday Adaptive Planning. It highly increases business performance. It is based on Elastic Hypercube Technology. Financial Planning and Workforce Planning are the features of Workday's ERP.
Financial Management
Workday provides financial efficiency with control of financial functions like accounting, procurement, projects, reporting, and analytics through Cloud ERP software. Changes to process and reporting can be done without business disruption.
Human Capital Management
To manage HR functions like planning, recruiting, etc. and provide visibility into your workforce through Workday Human Capital Management (HCM). It helps you in managing the worker's lifecycle. We can have a view of talent, labor, and cost with an HCM application.
Analytics
Workday's analytics solutions transform data into insights and enforce you to make more data-driven decisions. People Analytics and Prism Analytics are the features of Workday's analytics solutions.
Professional Services Automation
From staffing to project management, Workday's PSA makes it more accessible. We can track project history, feedback, and cost to optimize staffing. We can make use of machine learning to predict attrition. It also provides contextual chat to speed up collaboration.
Student
Workday students allow you to manage the tasks of students, faculty, and staff. We can analyze student enrollments, create and maintain courses, assignments management, financial aids, fee management, etc.
Cloud Platform
Workday Cloud Platform portfolio helps us in building new apps and extensions. Provide a single security model to protect data and help maintain governance. We can use the same components that Workday uses in building our apps.
Data-as-a-Service
Workday Data-as-a-Service Benchmarking compares our business performance against peers. We can filter through peers benchmarks by industry, company size, or location. It will help in improving our business by assigning resources wherever improvement is needed.
Want to get certified in Workday. Learn from our experts and do excel in your career with HKR'S Workday Training In Hyderabad !
Advantages of Workday
Following are the benefits which depict why Workday has been so popular,
With a cloud-based solution, we can access it anywhere at any time
24/7 access to the data through a secure network
Provides all in one agile system for planning, finance, and HR
No programming knowledge needed to learn
User-friendly GUI
Workday helps companies to adapt to change in a more natural way
Increases efficiency of the processes in a company
Every transaction of every object in Workday is audited
Get access to reports in real-time even on a mobile device
Provides integrations with many tools, so the companies can work with Workday without losing their data while transferring [Related article: Workday Architecture]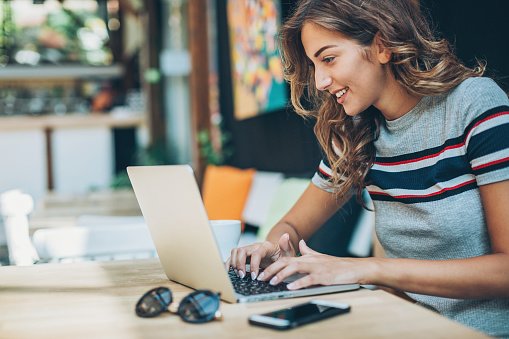 Workday Training
Master Your Craft
Lifetime LMS & Faculty Access
24/7 online expert support
Real-world & Project-Based Learning
Architecture of Workday
Although Workday offers a lot of products, below is the high-level architecture of Workday to get an understanding of the services.
Object Management Services (OMS) - considered as the heart of the architecture. It is a cluster of services that acts like an in-memory database. We will deploy all the business logic to OMS for all Workday applications.
Persistence Services - has a SQL DB for business objects and a NoSQL DB for documents. Whenever objects are modified, OMS will update them in the database.
UI Services - supports a variety of mobile and browser-based clients. The user interface can also be automatically generated for Flash/FLEX, iPhone, Mobile HTML, etc.
Integration Services - provides pre-built connectors for many systems through which data in Workday can be synchronized. Many custom integrations were also developed for data transfer and data transformation.
Deployment - supports migrations from legacy systems into Workday. It also provides support for existing customers to get additional Workday products.
Operations - the operations team at Workday continuously monitors the health and performance of all the services. Prometheus and Sensu are used to collect health information, and this data is displayed on Wavefront dashboards. Kafka is used for collecting event logs and store them to Hadoop Distributed File System.
Access to Workday
If you already have an account, you can log in to Workday giving in login credentials here - Workday Community Login
If you do not have a Workday account, get in touch with the Workday Security Administrator in your company and get a tenant for your Workday account.
Alternatively, you can request for a community trial by giving your details at Workday Community Registration
Organizations in Workday
Organizations are created to assign workers into a group that serves a specific purpose. The organization will be structure-based, i.e. follows a hierarchy. These hierarchies enable a parent-child relationship. Supervisors can track workers and approve business processes.
We can assign roles and security to any level in the organization. The functions of an organization can be inherited down the hierarchy. A worker can be part of different organizations. The assignments in an organization are based on transactions and are used for reporting.
[Related Article: Workday Studio]
Below are the organization types,
HR organization types
Cross-functional organization types
Costing organization types
Payroll organization types
Custom Organizations in Workday
Custom organizations capture a service period in Workday. A value should be assigned to every worker in this organization. Membership rules may be created and assigned to the workers.
Position Management
It provides control over hiring. We need to open a position if we want to add a worker to an organization. We can create separate hiring rules and restrictions for each position. We have to mention the number of positions that need to be filled. We can also track position history.
Job Management
Jobs in Workday include both worker and position attributes. We can assign a set of hiring restrictions for each organization. The hiring restrictions defined in the supervised organization will be applied to all the jobs in it. We need to give many positions that you want to open. But we don't have to mention the number of positions to be filled.
Modules in Workday HCM
Below are some of the features (or) modules in Workday HCM,
Human resource management - Used for managing the full worker lifecycle. We can create and execute reorganizations in a single interface.
Reporting and analytics - We can interpret the data and generate metrics from it. We can create insights by making reports, dashboards, scorecards, etc.
Global compliance - Enable regulatory changes across your organization. It protects sensitive data.
Audit and internal controls - Increase the efficiency of the business process with checks. We can aggregate transactional and operational records.
Workforce planning - Helps is optimizing workforce plans. Assign, manage, and track planning tasks to get an idea of your workforce.
Recruiting - We can expect, hire, onboard people, search for talent to fill positions, and retain employees.
Talent management - Enable employees' engagement with Workday Talent Management. Feedback, performance reviews, etc. can be managed for your workforce.
Payroll management - Handle HR transactions for onboarding and reorganizations. Supports payroll needs with a calculation engine.
Time and absence management - Track and analyze your teams' leave requests. We can automate rules and calculations for reducing risks.
Expenses - Easily add receipts and submit payments. We can automate expense management while having a full visibility on employee spend.
Other Related Articles: