PeopleSoft HRMS - Table of Content
PeopleSoft HRMS
PeopleSoft HRMS is a solution that helps organizations to carry out HR tasks. It acts as a centralized table-based system for storing general to critical information. The information includes employee details, work locations, system specifications, payroll, etc. It always maintains data accuracy and integrity. It manages strategic tasks like salary, attendance, hiring, budget, and many more.
PeopleSoft HRMS is built on top of PeopleSoft's patented Pure Internet Architecture (PIA). It can be deployed both on-premises and on the cloud. It suits medium to large size companies that have complex business requirements. It is well suited for companies that have more than 500 employees.
Enhance your IT skills and proficiency by taking up the PeopleSoft HRMS Training.
Modules in PeopleSoft HRMS
There are five modules within PeopleSoft HRMS.
Global Core HCM
It enforces HR policies in compliance with local governance regulations. For companies with a presence in multiple countries, it provides multi-national support. It covers features like benefits, pension, payroll, etc.
Workforce management
It enables them to assign tasks to employees and manage them. It also forecasts labor and workload. It includes features like absence management, travel and expense management, time and labor, resource management, etc. It also integrates with Outlook, which makes it easy for employees to manage their sick leaves.
In-memory labor rules and monitoring
It manages labor costs and reduces technical resources to maintain labor. It maintains transparency so people can make policy-based decisions with real-time analytics. This module follows Oracle Exadata database architecture. Companies can set their local rules and regulations for employees.
Workforce service delivery
It is a self-service and collaboration module that aligns employees with organizational goals to streamline the business processes. It provides a personalized view for every employee based on their role, language, experience, etc. It includes features like HR help desk, workforce communication, directory interface, etc.
Talent management
It enables employees to manage certifications, professional education, awards, licenses, etc. It includes features like services procurement, succession planning, recruiting, incentive compensation, enterprise learning management, etc.
[ Related Article: peoplesoft hrms training ]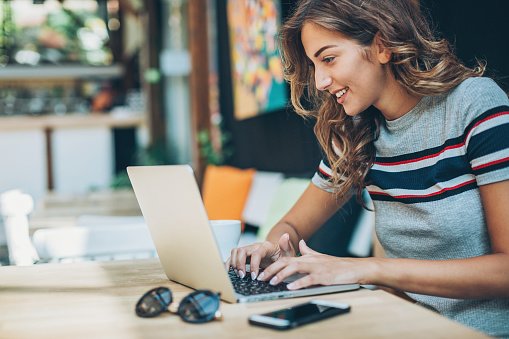 Peoplesoft HRMS Training
Master Your Craft
Lifetime LMS & Faculty Access
24/7 online expert support
Real-world & Project Based Learning
Advantages of PeopleSoft HRMS
Here are the advantages of PeopleSoft HRMS.
It has an interactive interface that is easy to learn and implement.
We can write code or SQL to generate integrations.
It can transfer information from one HCM to another.
It can customize forms and policies like NA, APAC, and EMEA.
To manage HR functions in line with financial management, it integrates with Oracle Financials application.
HRs can search for candidates for both internal and external job postings.
It processes transactions very fast.
It provides a dashboard with tiles through which users can get an overview of the tasks without having to navigate multiple times.
It provides flexibility to configure and customize all the modules according to their preference.
It's very easy to move resources between teams.
It can easily connect to other PeopleSoft applications.
It allows employees to apply for clearance when they are exiting the company.
HR's can track worked hours, process checks, vacation, bonuses, etc.
It can manage huge amounts of data flawlessly.
Frequently Asked PeopleSoft HRMS Interview Questions & Answers
Installation of PeopleSoft HRMS
Go to https://edelivery.oracle.com and download the PeopleSoft HCM application. Extract the zipped contents into your desired location. You will get two folders in it - Disk 1 and Disk 2. Open Disk 1 folder and run the setup file. A PeopleSoft Installer will open. Click on 'Next' to continue. Accept the terms and click on 'Next'. You will have to enter a license code here.
You can get a license code from https://www.oracle.com/support/license-codes/peoplesoft.html. Scroll down a bit till you get 'Human Capital Management'. Copy the code given for 'Oracle', give it in the installer, and click on 'Next'. Select the 'Non-Unicode Database' option and click on 'Next'. Keep clicking on 'Next' until you get the 'Install' button. Click on 'Install' to begin the installation. Once the installation is complete, click on the 'Done' button.
Difference between PeopleSoft HRMS and Workday HCM
Both PeopleSoft HRMS and Workday HCM serve the purpose of easing the work of HR. However, they have some differences too. Let's take a look at them.
PeopleSoft HRMS is both an on-premise and cloud solution. Workday is only a cloud-based solution.
Workday HCM mostly targets small to medium size companies. PeopleSoft HRMS targets medium to large size companies.
The user interface of Workday HCM has a very user-friendly design when compared to PeopleSoft HRMS.
Workday HCM provides an iPhone app, while the PeopleSoft HRMS does not.
Workday HCM's updates are automatically driven to customers. For PeopleSoft HRMS, the IT team has to work on the patches and updates.
Users can configure and customize PeopleSoft HRMS according to their preference, while Workday HCM does not provide that much customization.
PeopleSoft HRMS has built-in CRM and can communicate with the remaining PeopleSoft platform applications. Workday HCM does not have a built-in CRM application.
PeopleSoft HRMS stores data in proprietary databases for building reports. Workday HCM relies on external data sources for building reports within Workday.
Conclusion
PeopleSoft is trusted by many companies with its immersive features and functionalities. It is designed to handle the most complex business requirements. It might be a bit difficult to implement jobs at the beginning, but with training, it will be the easiest tool to implement the HR functions. Over the years, PeopleSoft has released many updates to stay at par with the current market trends. Major companies like 20th Century Fox Film Corp, 3D Systems Corporation, AARP, etc., are using PeopleSoft HRMS.