1. What is the P2P cycle?
Ans: The P2P cycle includes the following.
Requisition
Purchase Order
Receipt
Voucher
Payment
2. Name the prime attributes of a CI in PeopleSoft FSCM.
Ans: The prime attributes of a CI in PeopleSoft FSCM are,
Keys
Properties
Collections
Methods
Name
3. Can a People Tools 8.4x and a People Tools 8.1x database keep running on a similar machine?
Ans: Yes, People Tools 8.4x and People Tools 8.1x database can keep running on a similar machine. We should first check the database form required by People Tools is the same as the existing People Tools x usage.
4. Will Application Messaging work between 8.1x and 8.4x applications?
Ans: Application Messaging is the medium through which PeopleSoft applications communicate with each other. For instance, the Financials Applications in PeopleTools can communicate with HRMS applications based out of PeopleTools through Application Messaging.
Take your career to next level in PeopleSoft FSCM with HKR.Join PeopleSoft FSCM Online Training now.
5. Explain budgetary administration change in PeopleSoft FSCM
Ans: It is usually a change in the existing money related administration strategy by selecting a new approach. Organizations have to roll out improvements/changes to the current proposal before the budgetary year ends. The changes are considered to enhance the results of some money related administration tasks. The associations find it painful to receive the changes as they have to coordinate the effect of changes to everything connected to the association.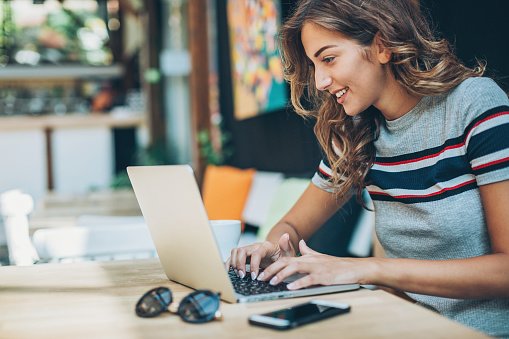 PeopleSoft FSCM Training
Master Your Craft
Lifetime LMS & Faculty Access
24/7 online expert support
Real-world & Project Based Learning
6. Define budgetary analysis in PeopleSoft FSCM
Ans: To make sure that all the exercises/undertakings are guaranteed to get the best possible subsidizing, the budgetary analysis should be performed. All the choices should be taken with suitable counseling with the administration.
7. Can you tell me the statuses accessible in PeopleSoft Domain Status Menu?
Ans: Client, Server, and Queue are the statuses available in the PeopleSoft Domain Status Menu page.
8. List the important tables in Accounts Receivables in PeopleSoft?
Ans:The Account Receivable in PeopleSoft contains 18 tables in total. Three of them are required, four are conditionally required, and the rest are optional. Below are the required and conditionally required tables.
PS_CUSTOMER
PS_CUST_VAT_REG
PS_CUST_ADDR_SEQ
PS_CUST_ADDRESS
PS_CUST_OPTION
PS_CUST_SHIPTO_OPT
PS_CUST_SOLDTO_OPT
9. What are the types of money related issues does an association confront?
Ans: These are the money related issues that an association confronts.
A decrease in favorite items/administrations.
Fewer deals, which might be a result of not focusing on specialty clients.
Improper administration of various offices.
Bankruptcy
Lack of assets might be because of overinvestment.
10. Tell me about restrictive credit.
Ans: Restrictive credit limits the availability and use of credit by individuals and the organization. It limits the amount of money that can be borrowed. It is especially used in a situation where the organization creates deals or benefits on the wander gave by an outsider or another association.
11. What are the five unique elements of fund division in a business?
Ans: The five unique elements of fund division in business are,
Dealing with the money
Income administration
Assets Management
Performing saving money related exercises and assignments
Corporate financing
12. Explain about earnings and deductions in PeopleSoft FSCM.
Ans: Earnings and deductions can be assigned by element and by the payee. They are not hardcoded in Global Payroll. A user can create their own earning and deduction rules online. While creating deduction rules, users should specify how to handle arrears processing and banking information.
If you have any doubts on PeopleSoft FSCM, then get them clarified from PeopleSoft FSCM Industry experts on our PeopleSoft FSCM Community!
13. Explain about PeopleSoft Receivables.
Ans: PeopleSoft Receivables is used to manage receivables by improving the overall quality of the receivables asset and decreasing the cost of working capital of an organization. It enables the users to enter and track receivables, receive and apply payments, manage outstanding receivables, payment disputes, and deductions.
Conclusion
PeopleSoft FSCM provides a 360-degree view of both customers and suppliers. It provides all the details of suppliers and customers, and the users can drill-down to view further details. Users will be able to compare customers side-by-side, making it easy to adopt by most of the companies. There are a lot of opportunities for PeopleSoft FSCM developers. So make sure that you are prepared well on the basics and key concepts of PeopleSoft FSCM.
Find our upcoming PeopleSoft FSCM Training Online Classes
Batch starts on 8th Jun 2023, Weekday batch

Batch starts on 12th Jun 2023, Weekday batch

Batch starts on 16th Jun 2023, Fast Track batch