Splunk Tutorial - Table of Content
In this blog post we are going to discuss Splunk, features, applications, Splunk architecture, how Splunk works, disadvantages of the Splunk, etc in a more detailed way.
Students, IT developers, and IT infrastructure management experts who want to develop a solid understanding of basic Splunk concepts should read this tutorial. After wrapping up this tutorial, you will have intermediate Splunk expertise and will be able to quickly apply your knowledge to solve more difficult problems.
Why do we need Splunk?
The Splunk Monitoring tool has numerous advantages for a company.
The following are some of the advantages of using Splunk:
Enhances the user interface and provides real-time visibility in a dashboard.
It shortens troubleshooting and resolution times by providing instant results.
It is an excellent tool for root cause analysis.
Splunk can generate graphs, alerts, and dashboards.
Splunk makes it simple to search for and investigate specific results.
It enables you to troubleshoot a certain failure condition in order to improve performance.
Assists you in monitoring any business metrics and making informed decisions.
Splunk enables you to integrate AI into your data strategy.
Allows you to glean valuable operational intelligence from your machine data.
Taking valuable data from diverse logs and summarizing it
Splunk accepts any data type, including.csv,.Json, log formats, and so on.
Providing much more powerful search, evaluation, and visualization capabilities, marketing is growing of all types.
Creates a central repository for searching Splunk data from various sources.
Interested in learning Splunk Join HKR and Learn more on Splunk Certification Course!
Splunk Features:
Splunk's key features include:
Increase the rate of development and testing
It enables you to create Real-Time Data Applications.
Increase ROI as soon as possible
Real-time statistics and reporting with agile statistics and reporting
Provides users of all types with search, analysis, and visualization capabilities.
Splunk Products:
Splunk comes in three different flavors. Splunk Enterprise, Splunk Light, and Splunk Cloud are all available.
Splunk Enterprise: Splunk Enterprise is used by large IT companies.
Splunk Cloud: Splunk Cloud is a hosted platform that allows you to collect and analyze data from applications, websites, and other sources. It includes all of the
same features as the enterprise version. It is available from Splunk or through the AWS cloud platform.
Splunk Light's: Splunk Light is a free version of Splunk. It allows you to search, report, and modify your log data. When compared to other versions, it has fewer functionalities and features.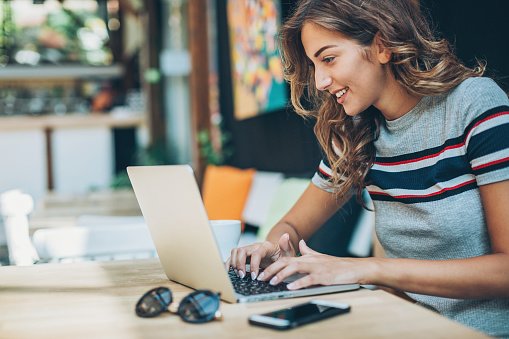 Splunk Training
Master Your Craft
Lifetime LMS & Faculty Access
24/7 online expert support
Real-world & Project Based Learning
Splunk Architecture:
Now, in this Splunk basics tutorial, we'll go over Splunk Architecture:
The following are fundamental Splunk architecture components:
Universal Forward (UF): The Universal Forward (UF) component is a lightweight component that sends data to the heavy Splunk forwarder. Universal Forward can be installed on either the client or the application server. This component's sole function is to forward log data.

Load Balancer (LB): The load balancer is the default load balancer in Splunk. It does, however, allow you to use your customized load balancer.
Heavy Forward (HF): A heavy component is a heavy forward. You can filter the data using this Splunk component. As an example, suppose you only want to collect error logs.
Indexer (LB): An indexer is a program that assists you in storing and indexing data. It boosts the performance of Splunk searches. Splunk performs indexing automatically by default. For instance, host, source, and date and time.
Search Head (SH): A search head is a person who gathers intelligence and reports on it.
Deployment Server (DS): A deployment server aids in the implementation of configuration. Keep updating the UF configuration file, for example. We could use a deployment server to share data between components.

A license manager (LM) is a person who manages licenses.
The license has been based on volume and usage, such as 50 GB per day. Splunk checks the license specifics on a regular basis.
How Splunk Works?
Here we will learn how splunk works.
Forwarder: The Forwarder collects data from remote machines and sends it in real-time to the Index.
Indexer: An indexer is a program that processes incoming data in real time. It also saves and indexes data on disk.
Search Head: Search Head is the interface through which end users interact with Splunk. It enables users to search, analyze, and visualize data.
Applications of Splunk:
Problem Statement: McDonald's lacked a clear understanding of which job opportunities were the best.
Offer type ( For example 20% off)
Cultural differences at a region level
Time of Purchase
Device used by the customer
Revenue generated per order
Explore Splunk Sample Resumes! Download & Edit, Get Noticed by Top Employers! Download Now!
They required knowledge of consumer behaviors and responses.
The entire procedure makes use of three different types of data sources.
Order placed at the McDonald's outlet
Ordered through the Mobile Application
Use the Web Application to place orders
Now that the process progressed from one step to the next, as shown in the diagram below.
Input Data: Input Data is now in the Parsing stage.
Parsing:
Relevant data is converted into events in the Parsing Stage:
Customer Location
Per-order revenue
Ordering Period (Morning, Afternoon, Evenin, gNight)
A device that customers use (Mobile, PC, Tablet)
Discount coupons were used.
Indexing stage:
At this stage, events are resolved and archived for storage based on the following criteria:
Sales by Geographical location
Order Revenue
Time of order (Morning, Afternoon, Evening, Night)
Device use by the customer
Coupon offered applied
Search head:
It is used to gather intelligence and report on it.
It was used by Mac- Donald to obtain the following information:
Which sales deal is most effective in which geographical area?
In order to increase revenue, why does customer behavior change?
When is the ideal place to use burger or combo deals?
How did Splunk help?
Display all orders coming from a specific region in real time.
Determine the impact of various promotional offers in real-time.
Keep an eye on the performance of MacDonald's in-house developed point-of-sale systems.
An employee can listen in with what customers say and help them understand what they expect.
I investigated the speed of various payment methods.
Ascertain a payment mode that is error-free.
Best practices of using Splunk:
You should test the index so that you can perform the test quickly.
There are some fields that you must get right when indexing. Everything else is only available after indexing.
Splunk automatically breaks events, so it's important to double-check that Splunk correctly detected the start and end of an event.
Splunk can identify the time stamp instantly. If your log format has a different timestamp, you must configure the timestamp.
Companies which are using the Splunk are: Cisco,Bosch,IBM,Motorola,PepsiCo,Adobe,Visa,Adidas,Facebook,Salesforce and walmart.
Disadvantages of Splunk:
Here are some of the disadvantages of Splunk. They are:
Splunk can be costly when dealing with large amounts of data.
Dashboards are useful, but they are not as effective as other monitoring tools.
It has a steep learning curve, and because it is a multi-tier architecture, you will need Splunk training. As a result, you will need to devote a significant amount of time to learning this tool.
Regular expressions and search syntax, in particular, are difficult to grasp.
Conclusion:
With the support of the Dominos use case, this Splunk guide will make you realize what Splunk is, the benefits of using Splunk, Splunk vs ELK vs Sumo Logic, Splunk architecture – Splunk Forwarder, Indexer, and Search Head. Learn Splunk and build a career in the analytics domain that now you recognize what Splunk is and its importance in the Big Data industry.
Other Blogs: