1. What is ServiceNow?
ServiceNow is a digital tool that connects the operation of IT services and automates traditional workflows. It involves a variety of flexible frameworks that can differ by instance and consumer. Fred Luddy formed the previous CTO of software companies such as Peregrine Systems and Remedy Corporation in 2004.ServiceNow is a cloud platform solution that integrates five major services in a single record system.
ServiceNow has started its operations with IT Service Management Applications providing Service Catalog Management. Later, other project management software followed that could handle all tasks when another severity of the event, issue or improvement is greater. It didn't stop there very soon,Configuration Management Database (CMDB) found its way to the application list. Today, ServiceNowhas applications for IT Service Management Processes and IT Businesses, such as HR Management, Security, etc.
Become a Servicenow Certified professional by learning this HKR Servicenow Training !
2. Servicenow history and versions
There is a large background of the versions of the ServiceNow, that are being used by the people. After all, actually, there are 10 versions which are in demand which are used by the people, and Kingston is its latest edition. Here are the names of the versions that are commonly used. They are:
Calgary

Aspen

Berlin

Dublin

Fuji

Eureka

Geneva

Istanbul

Helsinki

Jakarta
Historic Milestones:
The historic milestones of the ServiceNow platform are:
In 2006 it was named as the servicenow.

In 2007 they opened their silicon valley office.

In 2011 the company established a partnership with the Accenture company.

In 2012 it had become a publicly traded company with a market capital of US$ 210 million IPO.

In 2017 it acquired telepathy a UX UI company.

In 2018 the company acquired FriendlyData, a company that specializes in NLP.

In 2019, ServiceNow acquired Appsee Ltd., an analytical startup that helped developers understand how consumers communicate with their mobile apps.

In January 2020, ServiceNow announced the acquisition of Loom Systems and Passage AI.
3. Why do companies prefer ServiceNow?

There are many factors why this technology has begun to win the hearts of people around the world. Off-course, man! There are a whole bunch of reasons to say that this technology is amazing and unparalleled. Reports indicate that approximately 12,615 companies are using this technology to smooth out the functions of the other departments of their business.
Now let's have a look at some of the reasons for adopting the ServiceNow platform by different organizations. They are:
It offers a standardized system for anyone to start making edits, modifications, or alterations to a program, minimizing the time to download, process, and upload a file. It, therefore, increases the efficiency of the workers and therefore of the company as a whole.

It helps the employees to perform better, and as a consequence company performance is improved.

Helps reduce ITSM costs by up to 60%

Helps you replace unstructured work patterns/business processes with smart workflows.

It offers a variety of ways to get help, including forms, questionnaires, speak email, etc.

Web servers and email actions manage events from a range of tracking tools and external sources.

ServiceNow can help you work very efficiently, making the work process smarter and quicker.

Being SaaS, you don't need to think about setup, deployment, updates, and maintenance.
Top 30 frequently asked Servicenow Interview Questions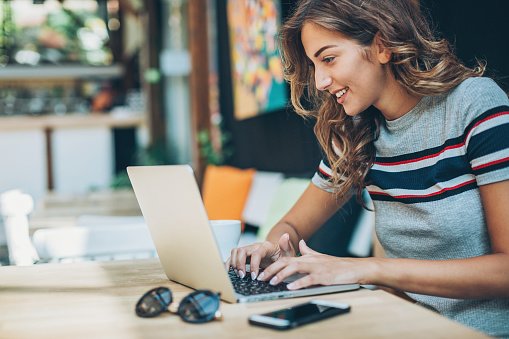 Servicenow Service Portal Training
Master Your Craft
Lifetime LMS & Faculty Access
24/7 online expert support
Real-world & Project Based Learning
4. Servicenow features and who uses them
The following are the servicenow features. They are:
It is simple to customise.

It serves better for your customers with low maintenance costs

It provides real-time monitoring and reporting

It comes with privacy and honesty of data

It enables improved internal monitoring

It facilitates the control of on-demand IT facilities

Its implementation based on an instance

It comes with low configuration requirements to operate quickly within an enterprise.
The servicenow platform is used by the following list of professionals to achieve their business goals. They are administrators, IT support team, implementers and developers.
For administrators this servicenow platform helps in managing the administration, user access, responsibilities, and privileged responsibilities.

It helps the developers in order to create the new applications that perform well beyond the standard configurations.

The IT support team uses this simple and user friendly platform to resolve the custom requests and to handle the incidents.

The implementers use this platform to deploy various applications that meet the business or organzitionrequreiments.
Related Article: ServiceNow Ticketing Tool
5. Areas where servicenow is implemented
ServiceNow offers cloud services to the whole business. Let us look at some of the factors why ServiceNow can be so integral to an enterprise: Below are the areas where serviceNow tool is implemented. They are:
In the IT, ServiceNow can greatly enhance flexibility and reduce costs by leveraging existing resources into a new, simple cloud-based service management solution.

Security will work with IT to speed up the resolution of real threats. To do this it uses a formal response engine to prioritise and address service effect incidents.

Customer support will take a trip down incident volume and customer satisfaction evaluating product status in real time and working through divisions to address service problems rapidly.

HR will consolidate employee experience with self-service portals and get the information they need to continuously enhance service delivery.

ServiceNow lets every department rapidly develop business applications and automate processes,with reusable components that can drive innovation.

The Now Platform provides the company with a method of action. Using a single data model, it is simple to construct contextual workflows and to automate every business process.

The ServiceNow Nonstop Cloud is still there. No consumer situation has ever been offline or taken down for some reason. The special multi-instance architecture ensures that any customer can completely configure cloud services and update on their own timeline. Highly stable, the Nonstop Cloud complies with the highest level of enforcement and global regulations. And an industry-leading, mature, high-availability infrastructure guarantees instances of redundancy between two data centre clusters in each geography.
6. Different Products of servicenow
ServiceNow provides a variety of items tailored to meet the needs of a single customer. They are:
IT Service Automation Application:This ServiceNow product gives visibility to end-to-end business services by knowing the relationship with the underlying IT resources. It also helps to improve availability by learning about health facilities and reducing incident loss of time by rapidly identifying system disturbances.
Business Management Applications:
This ServiceNow product gives access to finish business services by understanding the connection to the underlying IT capital. It also seeks to enhance availability by studying about healthcare facilities and lowering accidents time loss by quickly labelling power fluctuations.
Customer Service management:
The tool helps you to link customer service to other departments in order to recognise and address problems. It greatly decreases costs and improves customer loyalty. It helps you increase customer loyalty, boost performance and improve productivity.
HR Management:
The HR Management Support Tool lets you boost employee satisfaction. It is a single point of access for reliable, customised HR services. It also helps you increase HR efficiency, streamlines employee transfers and optimises service delivery.
Enterprise Security response Engine:
This performance analytics tool helps you to connect to your access control tools. It lets you react immediately to events and vulnerabilities based on the possible effect on your business. The tools help you increase the speed and reliability of your security response. The Security Answer Engine also lets you reduce the time spent on simple tasks.
Related Article: ServiceNow Orchestration
7. Servicenow Key Functionalities or capabilities:
The servicenow capabilities includes the following list. They are:
Authentication: Single Sign-on (SSO) is the essence of every tool, and ServiceNow is no different. This tool has a range of SSO provider functions. An organisation may use a variety of SSO IDPs (Identity Providers) to handle authentication. SSO allows the user to log in to the programme without having a user ID or password. Uses Windows ID and Password.
LDAP: Companies can use Active Directory for a variety of purposes. Whether it's offering access to applications or managing the Outlook Delivery list; there are several. LDAP integration is a piece of cake for the ServiceNow tool, and the best part is that you don't have to code anything. It's just a basic setup!
Orchestration: ServiceNow offers the ability to orchestrate or automate basic or complex tasks on remote servers. Once Orchestration has been introduced in any IT organisation, all work requires less expertise and less work. It can automate systems such as VMware, Microsoft Exchange mail servers, etc.
Web Services: The Platform offers the ability to publish or ingest APIs at the same time. SOAP, WSDL or REST API are supported protocols. You can either build a codeless API or a scripted one.
Enterprise Portal: One of the most important criteria for any company is to provide a web portal where users can request access, service or assistance. ServicePortal gives wings to various companies. Today Businesses are creating their ServicePortal to demonstrate their ServiceNow capabilities. ServicePortal also replaced the deprecated CMS platform, which was an old version of the portal but not as capable as ServicePortal.
Mobile Ready: Majority of people will like a business application to be mobile-connected.They need to be able to make adjustments on the go. ServiceNow makes this possible. ServiceNow forms and software are user-friendly and can be published directly to mobile devices without complex mobile innovations. ServiceNow is a web-based platform for mobile and mobile native iOS and Android users.
Related Article: ServiceNow ITIL

ServiceNow Architecture:
The ServiceNow platform as a service is 100% built and established by internal management personnel together under guidance of CPO, Fred Luddy and VP of Development, David Osman. It's a Java-based technology that supports a Tomcat Web server running on Linux. Generally speaking, most clients are operating on a MySQL database, while some clients are running on Oracle, Microsoft SQL Server and Sybase.
8. How to get access to servicenow?
In order to get access to servicenow platform, you need to follow a few steps to create your account with servicenow. They are:
First go to the servicenow platform official website.

Enter the details for registration and then click on the submit button.

An email will be sent to your email id to activate the account.

Once the account is activated you can sign with the credentials available.

Accept the service agreement and read, accept the developer agreement.

A survey will be displayed, answer it and then click submit.

You will be taken to the serviceNow dashboard, where you need to click the request instance button.

Just enter the reason for using the instance like for practice or any other purpose.

Then select the version of the servicenow that you would like to use.

Your instance will be processed and in the dashboard you can see your login details and also a login link in order to change your password.

After changing the password and clicking on the submit, you can see your final servicenow dashboard for use.
Related Article: ServiceNow Fundamentals

9. Servicenow Certification and its types
Servicenow is one among the leading ISTM tools in the market today. It helps the organizations to a vast extent by safeguarding the iT infrastructure and managing, automating the business processes. It helps in increasing career opportunities and there is a great future growth.At present the industry is looking for the certified professionals to manage and use it wisely. Definitely having this certification will make you distinct apart from the crowd.
You have two career opportunities in the field of ServiceNow, which are as follows.
While it is very helpful to have specialisation in administration or growth. Many companies tend to recruit resources with experience of both fields.
However, there are some advantages of this certification.They are:
Companies are looking for certified professionals.

Certified professionals are paid a higher salary when compared to non certified peers.

Certification will help to enhance your career growth and can achieve industry recognition.
Types of certifications available.
The different types of servicenow certifications are:
Certified System administrator(CSA)
Certified Implementation Specialist(CIS)
Certified Application Developer(CAD)
Certified Application Specialist(CAS)
For more information on ServiceNow certifications click here.
Practices of using ServiceNow:
Need to replace emails and spreadsheets with shared workspaces.
Automating of all business processes should be the goal of the organisation.
One needs to build a contemporary work environment through ServiceNow.
One should concentrate on the structure, automate and optimise the workflow in order to simplify service delivery.
Related Article: ServiceNow Developer Instance

Conclusion :
ServiceNow is a technology platform that simplifies and automates the management of IT business.It reduces ITSM expenditures by up to 60%. Allows the review of reports and real time.Service Now Product Collection covers Market Management and Personalized Service Management.It helps each and every sector in the automation of their business processes so as to attain efficiencies and maximize their output.