1. What is SCCM?
Ans: SCCM stands for System Center Configuration Manager. It's a software management product introduced by Microsoft. This tool helps users to handle Windows based systems.
2. What is the central site?
Ans: The central site is the SCCM primary site, which is located at the top of the configuration manager hierarchy.The central site database gathers all information rolls from child to parent.
Learn new & advanced Architectures in SCCM with hkr's SCCM Training!
3. List various client deployments methods
Ans: Various client deployment methods are:
1.client push installation
2.logon script installation
3.software update point based installation
4.community policy installation,
5.upgrade installation, and
6.manual installation.
4. Explain boundaries in SCCM
Ans: Boundary is a network location on the Internet. It may be the active directory site name, IP subnet, IP address range, or IPv6 prefix.
5. Explain difference between primary and secondary site?
Ans:Primary site: and secondary:
The primary site gives access to the MS SQL Database. The secondary site will not have access to the MS SQL Database. 

Clients are allocated to this platform directly. Customers are not specifically allocated to this platform. 

It could have children's places of its own. It cannot have children's places of its own. 

It can be administered with the Configuration Manager console. It can be treated at the primary site.
6. List the ports used in SCCM?
Ans:Ports used in SCCM are:
7. List the features of SCCM?
Ans:The important features of sccm are:
Updating and patching applications 

Tracks the assets of software and hardware 

Deploys an operating system 

Allows remote control and assistance of the client 

SCCM unlocks the device you want to configure. 

It can be used for customization of apps.
8. What is a content library?
Ans: The content library is a storage format with only one instance of file. It stores all material in the delivery points of the programme using the content library.
We have the perfect professional SCCM Tutorial for you. Enroll now!
9. What is the cloud management dashboard?
Ans:The Cloud Management dashboard includes a consolidated view of the use of cloud gateways. It included a CMG relation analyzer for troubleshooting issues in real time.
10. Explain site system and its role?
Ans: The Cloud Management dashboard includes a consolidated view of the use of cloud gateways. It included a CMG link analyzer for troubleshooting issues in real-time. The site system job is a function required to use the Configuration Manager or to use its feature.
11. What is inventory in SCCM?
Ans: Inventory gives you device details such as type of processor, operating system, and application). There are two forms of inventory available: 
Software Inventory: Extracts files from a client computer and stores them on a web server. 

Hardware Inventory: gathers information about the organization's hardware configuration of the client.
SCCM 2016 Interview Questions and Answers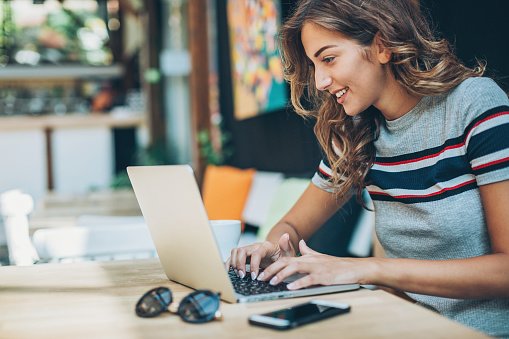 SCCM Training
Master Your Craft
Lifetime LMS & Faculty Access
24/7 online expert support
Real-world & Project Based Learning
12. What is branch distribution?
Ans: Branch Distribution Points provide an avenue for efficient distribution of packages to premises.It can be based on a restricted bandwidth. BDP depends on the normal delivery point from which the material is obtained. Branch distribution should contact the regular BITS-enabled distribution to work properly.
13. Explain asset intelligence in SCCM and Out of brand management?
Ans: Asset Intelligence helps the administrator to use inventory and management tools using the configuration manager hierarchy. Out of SCCM Band Management, management control for the PC is provided.
14. Why use BITS in SCCM?
Ans: Background Intelligent Transmission Service or BITS available in SCCM enables data transfer to use only the same bandwidth. It does not prohibit the network from transmitting information to clients.
Other Related Article: SCCM Overview
15. Mention different application detection methods defined in SCCM
Ans:The different application detection methods specified in SCCM are:
1.File System
2.Registry
3.Windows Installer and
4.Custom Detection.
16. Mention the sender styles in the SCCM
Ans:SCCM sender forms are
1.Normal Sender and
2.Courier Sender.
17. Explain the use of the role of state migration in the SCCM
Ans:The state migration function is used to take backup and to migrate user states. It uses task sequences to collect and restore user status data throughout the OS deployment.
18. Why is the global condition option used?
Ans: Deployment of a global condition alternative for application to have granular control over deployment. It can also be used to prevent problems that occur during deployment.
19. What is client policy?
Ans: The client policy can be defined as how often the client configuration manager install the following client policy: 
Windows OS PCs (servers, desktops, laptops, etc) (servers, desktops, laptops, etc.) 

Mobile Equipment 

Computers for Mac OS 

Computers running UNIX or Linux.
20. What's the SCCM fallback status point?
Ans:The fallback status point redirects Configuration Manager clients to another fallback server if the database installation fails or the site assignment fails.
21. Explain the log files needed for inventory
Ans:Log files required for inventory are as follows: 
Log: Inventory of applications and selection of files. 

Log: Client's hardware inventory, software inventory, and heartbeat discovery agent.
22. What is NAP and WOL?
Ans: Network Access Protection is a feature that leverages Windows 2008 NAP to monitor can device has network access.WOL stands for Wake-On-LAN. Allows a magic packet to be sent to a device to wake up, ready to accept software updates.
23. What is deployment share in SCCM?
Ans: The SCCM deployment share is a repository for OS files, programmes, language packs, and system drivers. They can be deployed on the target machine.
24. Why did you use the SCCM Server Locator Point?
Ans:Server Locator Point is the SCCM hierarchy to complete the intranet assignment of the client site. It helps clients find MP and helps clients find a management point.
25. What are the MIF files in the SCM?
Ans: SCCM MIF files are files that allow us to assess the success or failure of any installation. If the software is over, SCCM would check %windir% and %temp% directories for new files.
Other Related Article: SCCM Certification
26. Where are you going to mount and configure Courier Sender?
Ans: The SCCM courier sender is installed and configured on both primary and secondary pages. 
27. Define SCCM BITS Throttling
Ans:SCCM BITS Throttling is a client agent property found in path: Domain Management\Site\Site Settings\Client Agents.
SCCM 2018 Interview Questions and Answers
28. What's an improved HTTP site system?
Ans:The improved HTTP site system is the way the client computer interacts with the site system. It has a feature that requires new users to use the certification of the configuration manager to access the HTTP site. 
29. Explain the Exploration mode of the heart beat?
Ans:Heartbeat Discovery mode is used by active configuration manager clients to update discovery records in a particular database. It's initiated by an involved customer. Heartbeat Exploration can't find a new resource
30. Explain the Web Service Catalog Application Point?
Ans:Application Database web service point transfers programme information from the library to the catalogue website.
31. Define the mode of network discovery
Ans: Network discovery mode Scans network infrastructure for network devices with an IP address. It helps users to locate devices that are not identified by other search methods, including bridges, routers, and printers.
32. Explain the point of service reporting ?
Ans:Reporting services provide a method for incorporating SQL server reporting services. It is used for developing and maintaining configuration management of the Web Service Catalog application stage. 
Other Related Article: SCCM Client Installation
33. Explain the Set of Unknown Computers collection?
Ans: The All Unknown Computers Array has two items that represent records in the database. It helps users to deploy OS to their PC that is not handled by the configuration manager.
34. Define Mutual Distribution Points?
Ans:Shared distribution points are the positions in the source hierarchy. It is used by clients at their destination during the migration phase. 
35. How do I find the object types are assigned to security roles?
Ans:Users may create a security report for a specific configuration manager object in order to find the types of objects assigned to the security roles.
36. Explain parent and child site?
Ans:The parent site is at the highest level of the hierarchy. It doesn't come under any other site.Child is a site that gets information from higher-level pages.
37. Explain DPM?
Ans: DPM stands for Data Protection Manager. It is used when SCOM detects faults on a computer. 
DMP helps to restore data from the backup that it carries. You can use SharePoint Data Backup, Server File System, SQL Databases, Exchange Databases, etc.
38. Explain the reporting in the SCCM ?
Ans:The SCCM combines with a report generation tool. It generates reports that depend on the requirements of IT administrators.These records are as follows: 
39. How do I backup the SCCM server?
Ans:Users can take backup of the SCCM server by extending the site settings node and clicking on a particular task. 
40. Clarify the replication of the database
Ans:Database replication uses My SQL server to migrate data for settings and configurations to other places in the CM hierarchy.
41. Mention the facilities that the client machine needs to connect with the server.
Ans:The utilities that the client machine needs to connect with the server are:
computer browser

Windows installer

SMS agent host

BITS

WMI
42. What's the SCCM console?
Ans: The SCCM console is an administrative platform for performing various tasks such as application deployment,system management, application deployment and networking.
Find our upcoming SCCM Training Online Classes
Batch starts on 7th Oct 2022, Fast Track batch

Batch starts on 11th Oct 2022, Weekday batch

Batch starts on 15th Oct 2022, Weekend batch