SCCM Tutorial - Table of Content
What is SCCM and how it works?
System Center Configuration Manager (SCCM) is a product from Microsoft for systems management connected over the corporate network.It's a software management suite that allows us to manage Windows, macOS (OS X), Linux, or UNIX systems.It can also manage mobile operating systems such as Windows Phone,Symbian,iOS, and Android. It provides features like patch management, remote control, operating system deployment, network protection, and many more.
SCCM manages both application installations and software updates. It provides distributed deployment on remote systems connected through the corporate network. We can configure a few target machines through the management console. It even keeps track of the network's inventory.
Start learning Microsoft SCCM online course from hkrtrainings to make a bright career in the world of SCCM!
SCCM version history
The SCCM was originally released with the name 'Systems Management Server 1.0' in 1994.It targeted management of MS-DOS, Windows for Workgroups, Macintosh, LAN Manager, etc. It has evolved drastically over the years incorporating many features. Let's see some of the significant releases.
The 'Systems Management Server 1.2' was released in 1996, which includes remote-control, SNMP, inventory, and network monitoring capabilities. Microsoft introduced software-distribution capabilities in 'Systems Management Server 2003' in 2003.
The 'System Center Configuration Manager 1602' released in 2016 includes conditional access for PCs, Office 365, management of mobiles, and Windows 10. In the same year, they improved integration with the Windows Store to support online and offline licensed apps.The latest stable version of SCCM was released on April 1st, 2020. The name of this version is 'Endpoint Configuration Manager 2002'.
SCCM Architectural components
Let's look at the architectural components of SCCM 2012 R2. The core role of SCCM is a site. The SCCM 2012 architecture consists of three different site types.
A single stand-alone primary site with no secondary sites
A primary site with one or more secondary sites
A central administration site at the top level with one or more primary sites. The primary sites, in turn, can have one or more secondary sites.
Central Administration Site (CAS)
When an organization has to maintain more than 100,000 clients, then we should go for CAS. We can set up primary sites for a set of clients. The primary sites in CAS hierarchy are treated as child sites. They have limited roles and no clients assigned. The CAS should be configured with a SQL server to store the hierarchical data. The entire SCCM can support a maximum of 400,000 clients.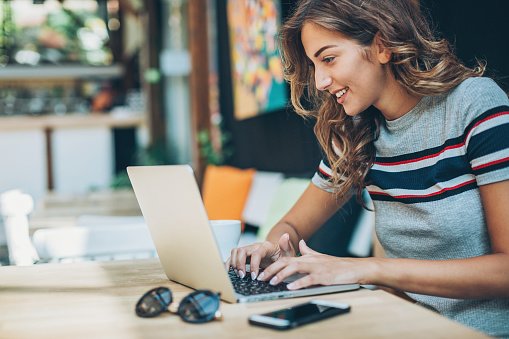 SCCM Training
Master Your Craft
Lifetime LMS & Faculty Access
24/7 online expert support
Real-world & Project Based Learning
Primary Site
Primary sites manage clients through connected networks. A primary site can support up to 250 secondary sites, 100,000 clients, and 10 management points. If an organization has to manage less than 100,000 clients, then a single stand-alone primary site would suit best.
Secondary Site
To service clients in remote locations, we can use secondary sites. A secondary site can be installed from the Configuration Manager console. When a secondary site is installed, a management point and a distribution point are automatically deployed. A secondary site requires either a SQL Server Express or a full instance of SQL Server.
Frequently asked SCCM Interview Questions and Answers !!
Features of SCCM
Below are the primary management features of the Configuration Manager.
Co-management
We can attach existing Configuration Manager deployment to the Microsoft 365 cloud using co-management. We can manage Windows 10 devices by both Configuration Manager and Microsoft Intune.
Desktop Analytics
It is a cloud-based service that can integrate with the Configuration Manager. We can combine data from our organization with the data collected from millions of devices and provide insights.
Cloud-attached management
We can use cloud management gateway, cloud-based distribution points, etc. to manage internet-based clients.
Real-time management
We can use CMPivot to query online devices for deeper insights. We can also deploy Windows PowerShell scripts to clients.
Application management
We can create, manage, deploy, and monitor applications on different devices. We can also integrate with the Microsoft Store to deliver cloud-based apps.
OS deployment
We can deploy OS images on specified target machines. The image deployment might use PXE, multicast, or bootable media.
Software updates
We can monitor and deploy software updates within an organization.
Company resource access
Users from remote locations can access data and applications. It includes Wi-Fi, VPN, email, and certificate profiles.
Compliance settings
We can assess, track, and remediate the configuration compliance of client devices. We can also configure compliance settings to only a few specified target devices.
Endpoint Protection
It provides security, antimalware, and Windows Firewall management for all the systems connected in your organization.
Inventory
We can monitor assets like hardware devices and software that belong to an organization.
Related Article: SCCM Certification
On-premises mobile device management
This supports managing Windows 10 Enterprise and Windows 10 mobile devices.
Power management
We can monitor the power consumption of client computers. We can configure the power plans of the systems in an organization.
Remote control
We can remotely deploy client computers from the Configuration Manager console.
Reporting
It offers advanced reporting capabilities. It provides a lot of default reports too.
Software metering
We monitor the software usage data from the clients. We can determine if the software is being used or not.
Explore SCCM Sample Resumes! Download & Edit, Get Noticed by Top Employers!
Prerequisites for SCCM installation
The following are the prerequisites that we need to set up before going through with the installation of the SCCM.
Create system management container
Assign site server computer permissions on the container
Extend active directory schema
.Net Framework
Remote differential compression
Windows assessment and deployment kit
We can install a prerequisite checker (Prereqchk tool) and verify if all the components are configured or not. Open a command prompt as an administrator. Go to '.\SMSSETUP\BIN\X64' location and the below command. Prereqchk.exe /AdminUI
The pre checker will run and check for all the required components. If all the components are found, we will get a result that says 'All required prerequisite tests have completed' with a status of success. Now you are good to go ahead with the SCCM installation.
Installation of SCCM
Download the SCCM ISO from the https://www.microsoft.com/Licensing/servicecenter/default.aspx page. Run the 'Splash.hta' file and select the 'Install' option. The initial screen will show the steps necessary to install SCCM. Click on 'Next', and you will get a 'Getting Started' screen. Select the 'Install a Configuration Manager Primary Site' checkbox and click on 'Next'.
Enter the product key and click on 'Next'. Accept all the Microsoft Software License Terms, the Product License Terms, and click on 'Next'. You will get a 'Prerequisite Downloads' screen. Specify the location for the prerequisite file download, and click on 'Next'. On the Server, and Client Language Selection screens, select 'English' as the language, and click on 'Next'.
Enter the site code, site name, and specify the installation folder on the 'Site and Installation Settings' screen. Select the 'Install the primary site as a stand-alone site' option on the 'Primary Site Installation' screen. Enter the SQL server name, database name, and click on 'Next'. On the next screen, enter the path to the SQL Server data file, path to the SQL Server log file, and click on 'Next'.
Click on 'Next' on the SMS Provider Settings screen. Select the 'Configure the communication method on each site system role' option on the 'Client Computer Communication Settings' screen, and click on 'Next'. Select the 'Install a Management Point', 'Install a Distribution Point' checkboxes, and click on 'Next'. Click 'Next' on the 'Usage Data' screen. Click 'Next' on the next screen too.
You will get a summary of all the options that you have selected.Click on 'Next' to proceed. On the next screen, you can see the prerequisite checks. Click on 'Begin Install' to start the installation. Once the installation is complete, click on 'Close'.
Related Article: SCCM Client Installation
Comparison between SCCM and WSUS
Both the SCCM and WSUS are patching solutions developed by Microsoft, but they have some differences.
Both SCCM and WSUS are on-premise solutions.
Organizations of any size can use WSUS. Organizations of large size will use SCCM.
WSUS offers some patching automation with no up-front costs. SCCM is a paid patch system.
WSUS does not offer reporting and network visibility.
WSUS does not handle patching third-party applications.SCCM provides more support for third-party application patching.
Conclusion
Systems Center Configuration Manager (SCCM) is a perfect solution for managing a large number of systems with various operating systems. SCCM has been used by many organizations. The learning curve for SCCM is complex, but once you get started with it, it will be easier to work with SCCM. The SCCM helps in standardizing all your systems in your domain. Even if your system is connected to your network with a live connection, or with a VPN, or through a remote connection, you can configure it easily with SCCM.
Related articles:
2.Difference between SCCM and WSUS