Cyberark Tutorial - Table of Content
What is cyberark
Cyberark is a traded company of information security, which offers privileges account security. Its technology is primarily utilized in financial services, retail, healthcare and government markets. It is the only security company which is based striking down targeted cyber threats, which make their way inside to attack the heart of enterprise. Cyberark is dedicated to preventing attacks before they stop business, it is a trusted one by the world leading organizations of almost more than 500 companies, which helped them to protect their highest value information asserts and applications.
For more than a decade it has led in the market of securing enterprise, that is against cyber attacks which take cover behind insider privilege and attacks critical assets of enterprise. Nowadays cyberark is the only one, which is providing a new targeted security solution which helps to stop reacting for cyber threats and avoid them easily. While arming businesses for protection what matters most is high stake compliance and audit requirements of cyberark's security solutions master. Cyberark is a vital security partner for more than 6,300 global businesses, with offices and authorised partners worldwide.
Become a Cyberark Certified professional by learning this HKR CyberArk Training !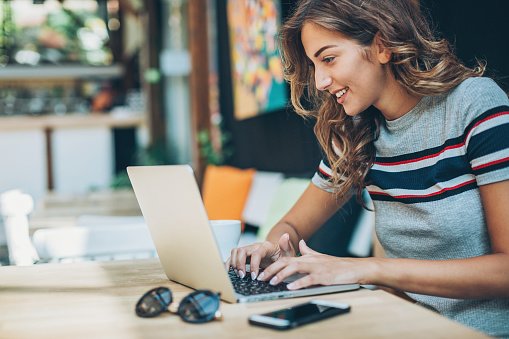 CyberArk Training
Master Your Craft
Lifetime LMS & Faculty Access
24/7 online expert support
Real-world & Project Based Learning
How cyberark uses for organization
Core privileges access security solution: This feature is used to combine privileged threat analytics and enterprise password vault, that shields an enterprise important assets.

Security: Cyberark manages, rotates, and secure slide credentials which helps to decrease risk, it records and tracks all the privileged access activity and implements automated remediation, that prevent high-risk activity.
Standard core PAS: This session is risk based and credential protection which mitigate and prevent attacks that are related to privileged access.
Handle and discover credentials: There is a continuous scanning of the environment which identifies privileged access and validates the privilege that includes discovered accounts in the pending queue and rotates credentials on company policy.
Credential and isolate the session: It deploys a safe control point that prevents exposure of credentials, and isolates vital assets from end users, with the visible link used to reach target platforms through a range of native workflow.
Audit and record sessions: Cyberark automatically stores and records privileged sessions within an encrypted database, it prioritizes the audit of active and recorded sessions with video playback facility, which simplifies the review of suspicious activities.
Track privileged activity: By using this administrators may look at activities inside video recording, that identify and notify SOC teams and IT about anomalous behaviour, which circumvents privileged controls.
Reduce risky behaviour: It automatically suspends privileged sessions, which are based on risk delegation and starts automatic credential rotation when there is fear of theft.
Become a Cyberark Certified professional by learning this HKR cyberark Training In Hyderabad
Advantages
It is a very stable product because it has a simple design, which allows you to leverage the economies of scale across your infrastructure base, which you already have implemented.
When you started with RPA, every credential and bots needed to protect themselves through the PAM system. You may get a pretty robust RPA implementation with their PAM platform, users and credentials are managed through a PAM solution.
DNA scan is one of the most valuable features, which gives us the ability to scan the environment and find the accounts which need to be taken under control.
It provides individual IDs which have privileged access, that we wanted to restrict that. You may implement the solution so it can be more of internal control and we also have session recordings which reduce attacks.
User-friendly and the adoption has been good, we may be able to standardize a lot of things. The risk of lost passwords and forbidden resources drastically reduced, which increased security level for the entire organization.
There are no issues found with scalability, customers are very happy to use it. It makes it easier when settings contain multiple accounts and decreases the time that it takes to complete the task.
Top 50 frequently asked Cyberark Interview Question and Answers
Disadvantages
Lack of continuous evolution along with threat landscape, which make sure that they are still protecting credentials that are owned by those privileged accounts in the firms.
It needs to improve its cloud, simple integrations don't exist in it even now. We don't find anything specific for managing SaaS products, SaaS vendors and SaaS credentials. We don't find anything specific for managing SaaS products, SaaS vendors and SaaS credentials.
It takes a lot of servers to scale excessively and on an on-prem application, it contains a bit of a learning curve which is a complex solution. It requires better documentation with examples which may be used for integrations and configuration files.
When we have no experience with it, the initial set up may find it challenging for us. It has a distributed architecture which would certainly need help for a solution.
It may be hard to work with the native back-end vault, which can be reduced and hardened with minimal operating capabilities. Reports require some expertise which helps to export data into a better reporting DB.
It cannot provide your normal patching agents on it, as its vault is difficult to patch. It requires better strategy and integrations on the application development secret protection.
Conclusion
CyberArk is a security tool specially used to protect privileged accounts through password management systems. It automates the password management system to safeguard privileged accounts within an organization. Further, it helps to mitigate the risks and assures the security of networks, devices, and their passwords.
Moreover, CyberArk's exceptional versatility and accountability are highly exemplary. It provides customers to address their needs regarding data security and implement security policies across the enterprise.
Other Related articles:
1. Cyberark PAM