1. What are the core components of DevOps?
Ans:  The core components of DevOps
Continuous Integration 
Continuous Testing 
Continuous Development 
Continuous Feedback 
Continuous Monitoring 
Continuous Deployment
Continuous Monitoring
2. Why AWS for DevOps?
Ans:  There are a number of benefits in using AWS for DevOps. Few of them are as follows:
AWS is a ready-to-use service. It doesn't require any headroom for software and setups to start with.
If it is a single instance or scaling up to hundreds at a time, with AWS, the provision of computational resources are endless.
The pricing and budgets are kept in check to ensure mobility and you will get an equal return on investment with pay-as-you-go policy in AWS service.
You can build fast and achieve effective results in terms of development, testing and deployment with the automation practices of AWS DevOps. 
AWS services are easy to use with the command-line interface and using SDKs and APIs makes it highly programmable and effective.
3. What is the role of a DevOps engineer?
Ans: There is no particular career track for becoming a DevOps engineer. They are either developers who get benefited in deployment and network operations or sysadmins who are passionate for scripting and coding and influencing them into the build taking place side by collecting the planning of test and deployment.
8. Is there any difference between DevOps and Agile? If yes, please elaborate.
Ans: There exist numerous overlapping elements between these two concepts but also there are many differences that must be taken into consideration. 
A key principle of Agile revolves around seamless development or production of software. 
DevOps deals with the deployment of the software. The main objective is to make sure there are faster turnaround time, high reliability, and minimum errors.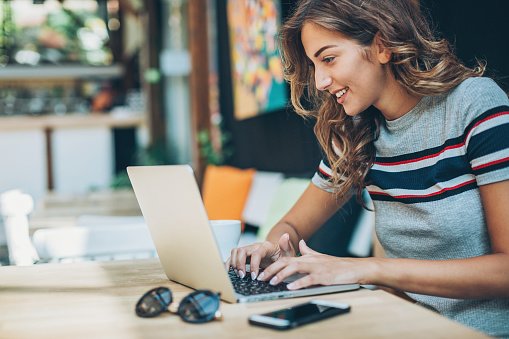 AWS Devops Certification Training
Master Your Craft
Lifetime LMS & Faculty Access
24/7 online expert support
Real-world & Project Based Learning
11. What are Microservices in AWS DevOps?
Ans: Microservice provides the design approaches for building a single application as a set of services. Each of these services will run by its own process structure and communicates with every other service using a structured interface, which is both lightweight and easy to use. The communication of these services is mostly based on HTTP and API requests.
19. What is AWS LoT in AWS DevOps?
Ans: AWS LoT is a cloud management platform that adds provisions for connected devices for interacting with all the cloud applications smoothly and securely.
22. How do you configure a build project in AWS DevOps?
Ans: A build project is configured through the console or the AWS CLI. You must specify source repository location, the build commands, the runtime environment, the IAM role assumed by the container and the compute class required to run the build. Alternatively, you can specify build commands in a "buildspec.yml" file.
23. Which programming frameworks does CodeBuild support in AWS DevOps?
Ans: CodeBuild provides pre-configured environments for supported versions of Java, Android, Python, Node.js, Ruby, Go and Docker. Further, you can also customize the environment by creating a Docker image and then uploading it to the Amazon EC2 Container Registry or the Docker Hub registry. You can reference this custom image in your build project.
24. What is Amazon QuickSight in AWS DevOps?
Ans: Amazon QuickSight is a fast, cloud-powered business analytics service that builds visualizations, performs ad-hoc analysis and quickly extracts the business insights from the data easily.
25. Briefly explain how you will handle revision control?
Ans: In order to handle revision control, you need to first post on GitHub or SourceForge. This ensures that your post can be seen by everyone. Moreover, one can also post the checklist from exactly the last revision. It will make sure that if any unresolved cases exist, they can be resolved easily.
27. How do Kubernetes containers communicate in AWS DevOps?
Ans: An entity called a pod is used to map between containers in Kubernetes. One pod can contain more than one container at a time. Due to the flat network hierarchy of the pod, communication between each of these pods in the overlay network becomes straightforward.
29. Why AWS DevOps Matters?
Ans: The Software and the Internet have changed the modern world industry from shopping to entertainment to banking. Now the software is no longer supported by a business but preferably it has become an integral part of an organisation.
Organisations started interacting with their customers through this software delivered as online services or applications and on all sorts of devices. They are using this software for increasing the operational efficiencies by transforming every part of the value chain, such as logistics, communications, and operations.
In the same manner, the physical goods companies have transformed how they design, build and deliver their products using industrial automation. Today, these organisations have to transform how they build and deliver software.
30. How is AWS CloudFormation different from AWS Elastic Beanstalk?
Ans: 
These services are designed in such a way that it complements each other. 
AWS Elastic Beanstalk:
It provides a very easy deployment environment that runs applications in the cloud.

It is integrated with developer tools and enables a one-stop experience for you in managing the lifecycle of your applications. 
AWS CloudFormation:
It is a very convenient provisioning mechanism for a broad range of AWS resources.

It supports the infrastructure needs for many different types of applications such as 
Existing enterprise applications. 

Legacy applications.

Applications built using a variety of AWS resources.

Container-based solutions.