1. What is the Service Now tool?
Ans: Service now is a popular cloud-based information technology service management tool (ITSM). This tool provides only one software system of record for the whole IT service to perform the following tasks such as;
IT services
Operation management
Business management
2. What are the roles and responsibilities of the Service Now administrator?
Ans: Below are the major roles and responsibilities of Service Now administrator;
They can create a basic user interface and navigations in Service Now platform
Create tables, data fields, form layouts, and views.
Create and administer various users, Groups, and Roles.
Import data into service now tables and configure the applications
Able to create security rules (ACL) to restrict user access.
Become a Servicenow Admin Certified professional by learning this HKR Servicenow Admin Training !
3. What are the key features of the Service Now Administrator tool?
Ans: Service Now integration tool offers the following key features such as;
Service now provides integration
Supports integrated interfaces
Offers technology partner program
Serves as a middleware provider
Custom built integration is also possible with Service Now tool.
4. What do you mean by CMDB baseline?
Ans: CMDB stands for a configuration management database, where the CMBD baseline is mainly used to control and understand any changes made to a configuration Item (CI). This CMDB baseline acts as a snapshot of the Configuration item.
5. What do you mean by Coalesce?
Ans: Coalesce in Service Now is a feature of a data field used to the transmission map fields. These map fields are later used for mapping and enable us to use them as a unique key. Suppose if any of the matches are using the Coalesce filed, then automatically record will be updated and imported. If you can't able to find the Coalesce field, then the new data field will be inserted into the database table.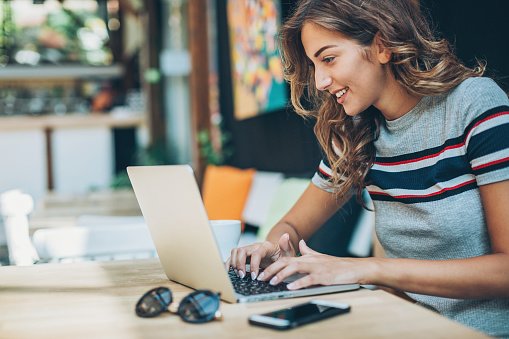 Servicenow Administration Training Certification
Master Your Craft
Lifetime LMS & Faculty Access
24/7 online expert support
Real-world & Project Based Learning
6. What are user interface (UI) policies?
Ans: User interface (UI) policies are acting as a substitute for many client scripts.This user interface policy will change the information related to the customs process flow. This UI policy is used to set the readable important data field and visible to the user. It can be also used for changing data field form dynamically.
7. What is the client script?
Ans: Client script is usually located on the browser and runs only on client-side platforms.
Below are important types of Client scripts such as;
On Load ()
On Change ()
On submit ()
On Cell Edit ()
8. Name the important products of Service now?
Ans: Service Now offers various products, they are;
Business management application
Custom service management
HR management
IT service automation application.
Related Article: SLA ServiceNow
9. What is HTML sanitizer?
Ans: HTML sanitizer is mainly used to clean the Hypertext transfer protocol markup data in HTML fields and is also used to eliminate suspicious errors. This also defends the security process like cross site scripting attacks. This HTML also active for all the data instances starting from Eureka releases.
10. Mention the difference between Service Now and Salesforce cloud computing platforms?
Ans: The below table explains the major differences between Service Now and Salesforce :
11. What are Gauges?
Ans: Gauges are visible on the Service Now software home page and this consists of minute information about the current data status or records. This data status record available on the Service now tablets and these Gauges can be used on a data report and put on the Service Now home page.
To gain in-depth knowledge with practical experience in Looker, Then explore hkr's Looker Training In Noida!
12. Give some practical examples for the service now integration tool?
Ans: Below are the various practical examples of service now integration tool;
Make use of the service now integration tool to replace the spreadsheets and email them to collaborative workspaces.
Helps to automate every business process in your organization.
With the help of service now integration tool, user can easily develop any type of modern work environments
Helps to enhance, automate the business workflow, and structure the streamlined service delivery.
13. Explain the searches available in the Service Now tool?
Ans: There are mainly five types of Search options available in the service now tool;
Lists search -> this type of lists search is used to find the records.
Global text search -> this type of search option is used to hold the multiple data records and task tables in a single search field.
Knowledge base Search -> this option search helps users to find any knowledge of business articles.
Navigation filter search -> this option allows the user to filter the application navigator.
Search scenes -> this is a custom module search type created only by the service desk administrator.
Related Article: ServiceNow Workflow
14. What do you mean by application navigator and how to modify service catalog items?
Ans: Application navigator is used to linking the application menus and modules.
The service catalog can be modified by using Service catalog> maintain the item.
15. Name the attributes defined in the service now tool?
Ans: There are 3 attributes defined in the service now tool;
1. Field name
2. Operator
3. Values.
Final words:
If you want to build a career in service now, please visit our website www.hkrtraining.com. I hope you people enjoyed learning the service now administrator tool. This is a popular information cloud based technology management tool and offers a single system operation. So you can expect that there are huge job openings available and you can fulfill your dreams by learning Service Now administrator top interview questions.
Find our upcoming Servicenow Administration Training Certification Online Classes
Batch starts on 10th Oct 2022, Weekday batch

Batch starts on 14th Oct 2022, Fast Track batch

Batch starts on 18th Oct 2022, Weekday batch