1. Suppose If A Record Meets Workflow Criteria For Time Based Workflow Action, The Action Goes In Queue. Later, Before The Time Based Action Is Triggered, The Same Record Gets Modified And The Criteria Previously Met Is Changed And Now It Does No
Simply the time based workflow action is removed from workflow queue and will not get fired.
2. How To Clear The Time Based Workflow Action Queue?
We can clear time based workflow action queue in two ways they are
1.Make the criteria false.
2.Removing scheduled actions from the queue.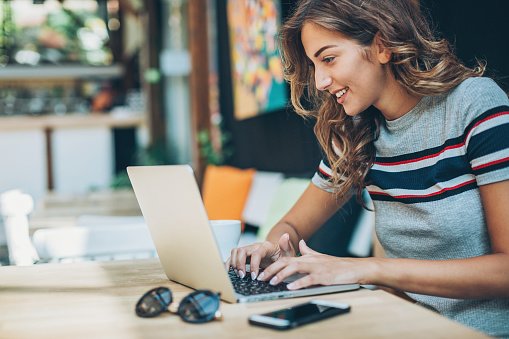 Salesforce Certification Training
Master Your Craft
Lifetime LMS & Faculty Access
24/7 online expert support
Real-world & Project Based Learning
3. We Have "time Based Workflow" And There Is Action Scheduled To Be Executed. Can We Delete That Workflow?
It is not possible to delete the workflow when the workflow is having any pending time dependent actions.
4. We Have A "time Based Workflow" And There Is Action Scheduled To Be Executed. If We Deactivate The Workflow, Scheduled Actions Will Be Removed From Queue Or Not?
Even after deactivating the the workflow, its action will not be removed. It's still active in queue.
5. In Which Criteria Of A Workflow – "time Dependent Workflow Action" Cannot Be Created ?
Created, and every time it's edited.
6. What Is Time-dependent Workflow?
Time dependent workflows are not executed independently. Time dependent workflows remain constant in the workflow queue as long as the workflow rule criteria is valid.
7. what Is A Workflow Field Update?
Field updates in workflow and approval processes specifies the field that we want updated and inserting the new value for it. Depending on the field type, we can choose the following options. They are apply a specific value, make the value blank, or calculate a value based on a formula you create.
8. What Is A Workflow Alert?
Email alert is one of the action used in workflow and approval. They are used to generate email template by a workflow rule or approval process and sent to destination recipients. We can send workflow email alerts to users, contacts having an valid email address.
9. What Is A Workflow Task?
Workflow tasks in salesforce are used to assigns a task to users. Using tasks we can specify the Subject, Status, Priority, and Due Date of the task. Tasks are workflow & approval actions that are triggered by workflow rules or approval processes.
10. What Are The Different Workflow Actions Available In Salesforce?
1. Tasks.
2. Email alerts.
3. field updates.
4. Outbound messages
11. Different Workflow Components Available In Salesforce?
In salesforce.com. workflows consists of 5 components they are.
1.Workflow rules.
2.Workflow tasks.
3.Workflow Email alerts.
4.Workflow field updates.
5.Workflow Outbound messages
12. What Is Workflow?
Salesforce Workflow is a business logic that evaluates the records as they are created, updated in an object to apply automated process like Assigning Tasks, Emails, Field Update and outbound message sending.
13. What Is Analytical Snapshot In Salesforce.com ?
Analytical Snapshot in Salesforce are used to create reports on historical data.
14. How To Enable "floating Report Header"?
To enable floating report header in salesforce go to Setup=>Customize=>Reports and Dashboards=>User Interface settings=>Click on enable floating report header.
15. What Is The Use Of "floating Report Header"?
Floating report headers enables us to display the column header visible on each page when we scroll the report page.
16. Which Permission Is Required To Set The Running User Other Than You In Dashboard?
The user must have "View All Data" permission is required to set the running users.
17. Who Can Access "drag And Drop Dashboard"?
User who have permissions in managed dashboard can access drag and drop dashboard.
18. Explain Dynamic Dashboard.
Dynamic dashboards in Salesforce displays set of metrics that we want across all levels of your organization.
Dynamic Dashboards in salesforce are Created to provide security settings for the dashboards in salesforce.com. We may have a requirement in an organization to "view all data" by every user in an organization according to their access we have to select Run as Logged-in User. There are two setting option in Dashboards. They are
1.Run as specified User.
2.Run as Logged-in User.
19. Can We Schedule Dynamic Dashboards?
No, we can not schedule dynamic dashboards for refresh. It must be done manually.
20. What Are The Different Dashboard Components?
Salesforce dashboard components are used to represent data. Salesforce dashboards have some visual representation components like graphs, charts, gauges, tables, metrics and visualforce pages. We can use up to 20 components in single dashboard.
21. What Are Dashboards?
Salesforce Dashboards are the graphical representation and visual presentation of reports data in salesforce.
22. Is It Possible To Delete Reports Using Data Loader?
No, it is not possible to delete reports using data loaders.
23. What Is A Bucket Field In Reports?
In salesforce reports, bucket fields are used to categorize reports records . When we use bucket field in reports there is no need of creating formula or a custom field.
24. Who Can Run Reports?
In Salesforce.com, most reports run automatically when we click on the report name. If we want to run a report click on "Run Report" to run automatically.
25. What Are Custom Report Types?
Custom report types in salesforce allows us to build framework in the report wizard when creating custom reports. This custom reports can be created between standard and custom objects.
26. What Is Trend Report?
Trend reports in salesforce are those which displays historical data. Trend reports are used to analyse which fields contains data that we want to leave out.
27. What Is A Matrix Report?
Matrix reports is salesforce are those where the data is arranged in grid format having rows and columns. Data is arranged vertically and horizontally in tables like excel format.
28. What Are Custom Reports?
Custom reports in salesforce are those created by user with specific criteria. These type of report can be deleted, edited and stores in personal folders.
29. What Are Standard Reports?
Standard reports in salesforce are those provided by salesforce.com. These type of reports can not be deleted and used primarily for creating custom reports.
30. What Are Different Kinds Of Reports?
There are three types of reports in salesforce.com they are
1.Tabular reports.
2.Summary reports.
3.Matrix reports
Submit an interview question