SAP revolution:
In the year 1972, five German entrepreneurs namely Dietmar Hopp, Hans – Werner Hector, Claus Wellenreuther, Klaus Tschira, and Hasso Plattner had discovered this SAP company to increase the business potential. They named it SAP Systemanalyse und program Entwicklung ("System analysis and program development").
SAP R/2 era: (1981 -1990)
Real-time business application touches more of the business-related applications: SAP R/2, it's a fully packaged mainframe software application processes and integrates all the enterprise business functional applications. The growing power of mainframe servers is enabling SAP to expand its customer base to approximately 200 companies.
SAP R/3 era: (1991-2000)
Here the SAP real-time application reaches the Desktop: this is a client-server version of the standard application software that allows a large number of businesses to run more efficiently across the globe. SAP's revenue and employee number continue their rapid ascent reaching DM 707.1 million and nearly 2,700 members respectively. The company now has more than 14 international subsidiaries and more than 2,500 customers in 32 different countries using its ERP software.
SAP Era: (2001 – 2010)
These SAP real-time moves to the web development applications, cloud computing, mobile developments, and in-memory computing open up the new version for real-time data access- anywhere, anytime. SAP expands mySAP.COM, making it a comprehensive technology for business applications. As a result, SAP has the architecture it needs to help many larger companies integrate a wide variety of information technology systems.
SAP Era: (2011-Present)
SAP launches the new module known as SAP S/4 HANA and SAP C/4 HANA, 4th generation enterprise software to help customers become business intelligent enterprises. Customers, already more excited in 2010 by SAP's in-memory computing, are able to take full advantage of its benefit in 2011. Initial customers implement the first-in memory application product, the SAP HANA platform, enabling them to analyze data in seconds rather than days or weeks. SAP's strategy for mobile business applications is also bearing fruit since its acquisition of Sybase, an SAP company.
Now it's time to know the definition of SAP:
What do you know about SAP?
SAP can be abbreviated as a System application and products in data processing. SAP is also known as Enterprise resource planning (ERP). SAP system application contains various fully integrated functional modules that help to manage business development applications. SAP is a no.01 ERP application and has more than 150,000 installations, 85,000 customers in 125 countries.
SAP is a German multinational software company located in Wall Dorf. SAP develops enterprise software to manage business operations and establishes customer relations. The company is popularly known for its ERP software services. SAP enterprise application offers "best-computing Cloud ERP solutions" that will empower the next generation of business development applications.
Why SAP is required?
The following are the major reasons that will explain why we need SAP ERP;
ERP SAP supports the business integration process inside any organization.

SAP also improves financial or capital planning. And also helps to execute the organizational strategies and planning.

Helps an organization to speed up their decision-making process over the data analysis practices.

SAP ERP application helps to extend the business network to wider their domains, product expansions, and reach their services to customers, partners, and suppliers.

Helps in the identification of operational risks to improve governance.

SAP ERP offers protection against enterprise data breaches and security to information leakage.

Makes any enterprise adaptable to any rapid changes in the business application process according to the requirements.

Helps in getting the long-term profit that improves the customer base.
SAP Architecture:
SAP R/3 is three-tier architecture and we will explain the important components.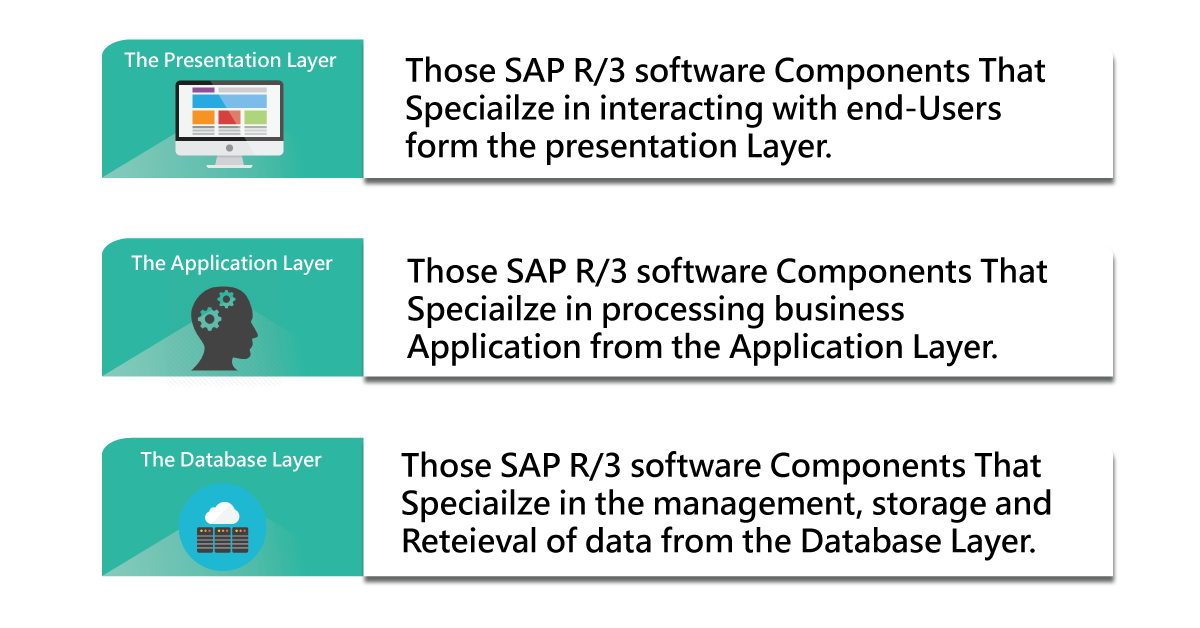 SAP R/3 is three-tier architecture and new generation enterprise software from mainframe computing technology (we can also call it client-server architecture). This three-tier architecture contains a database, application, and user interface servers.
Let me explain them one by one;
1. Presentation server:
Presentation server helps to create the system capable graphical interface.
Presentation layer is also called a Client layer and this layer acts as user interactions.

In SAP –ERP also supports user interaction purposes with the help of a Graphical user interface.

Example for this type of server is Desktop, Laptops, and Mobile devices.
The below diagram will explain the process of the presentation server;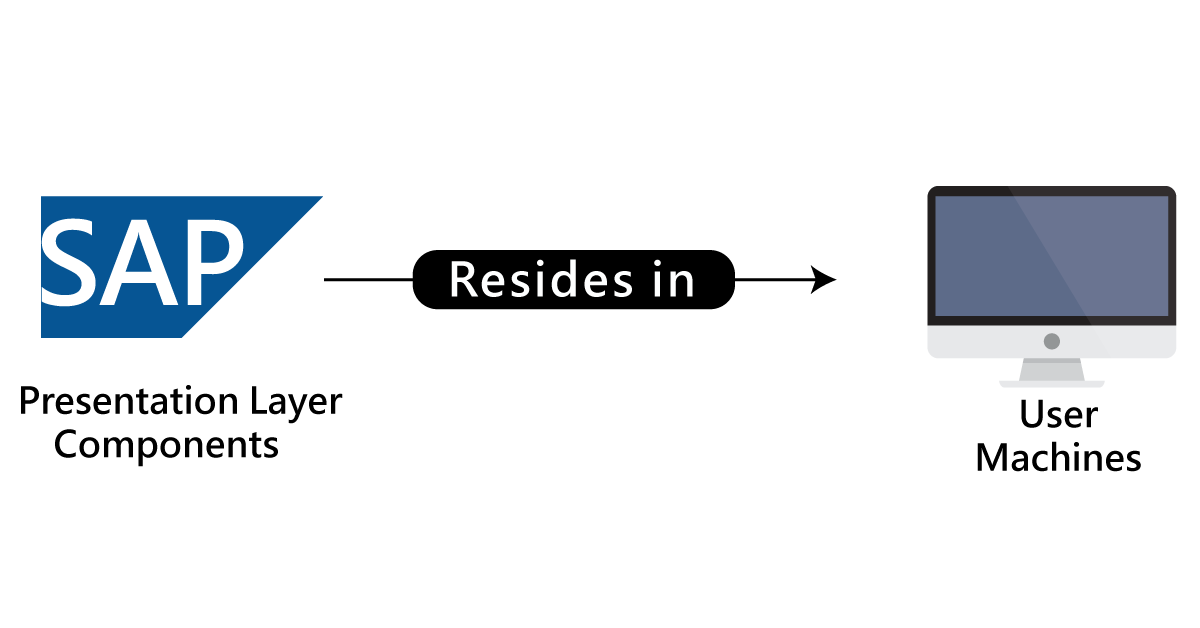 2. Application server:
The application server contains specialized system devices such as multiple CPUs and varieties of RAMs.
Application layer also known as the Basic layer or Kernel layer.

Almost all the SAP application programs are executed at the application layer level.

Application layer also helps to establish the communication between the presentation and database layer.

In the application layer, where the workload is distributed to the different work processes.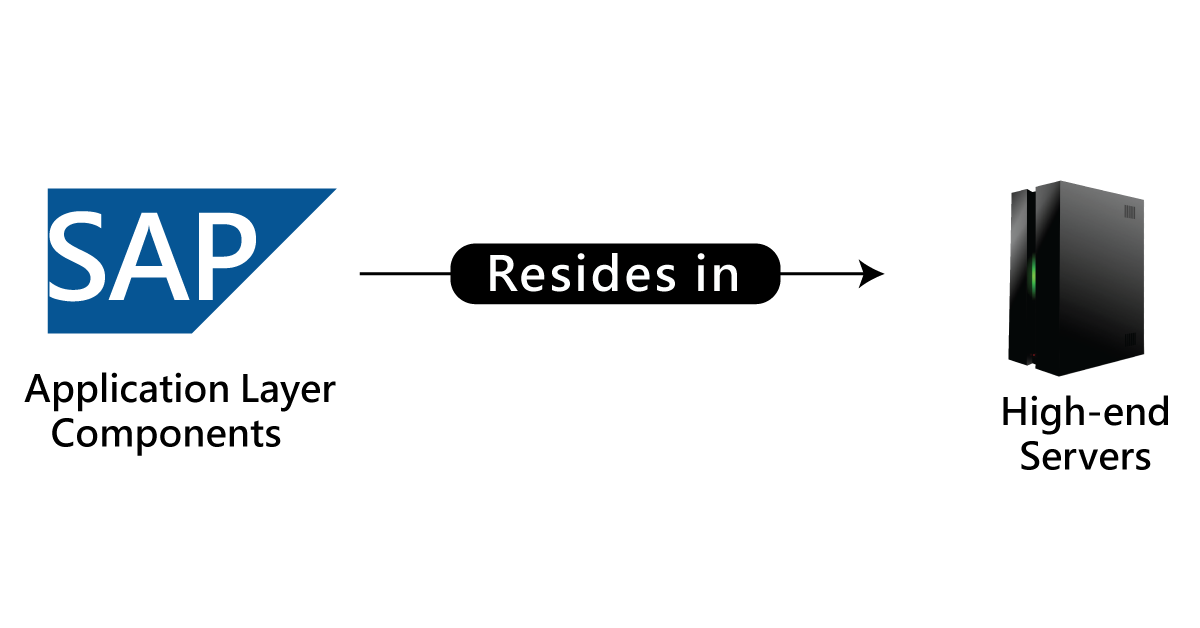 3. Database servers:
This database server contains specialized system applications with fast and larger hard-drives.
Database server helps to store the data.

Datastore can be of different types of data, they are business data, SAP tables, SAP programs, and SAP system data.

Examples for database servers are Oracle, PeopleSoft, Microsoft SQL, IBM DB/2, Sybase, and Siebel.
Client: A client is a logical portion of any SAP ERP R/3 database server. According to a business standpoint, a client can be defined as a logical group of various companies.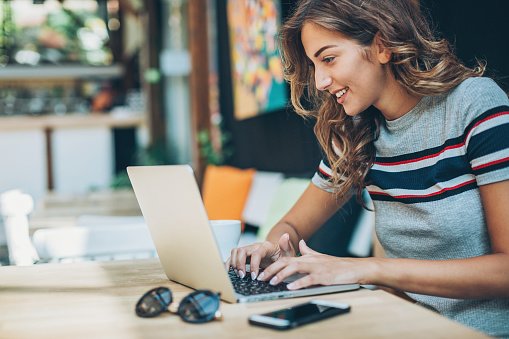 SAP Certification Training
Master Your Craft
Lifetime LMS & Faculty Access
24/7 online expert support
Real-world & Project Based Learning
The below diagram will illustrate Client functionality: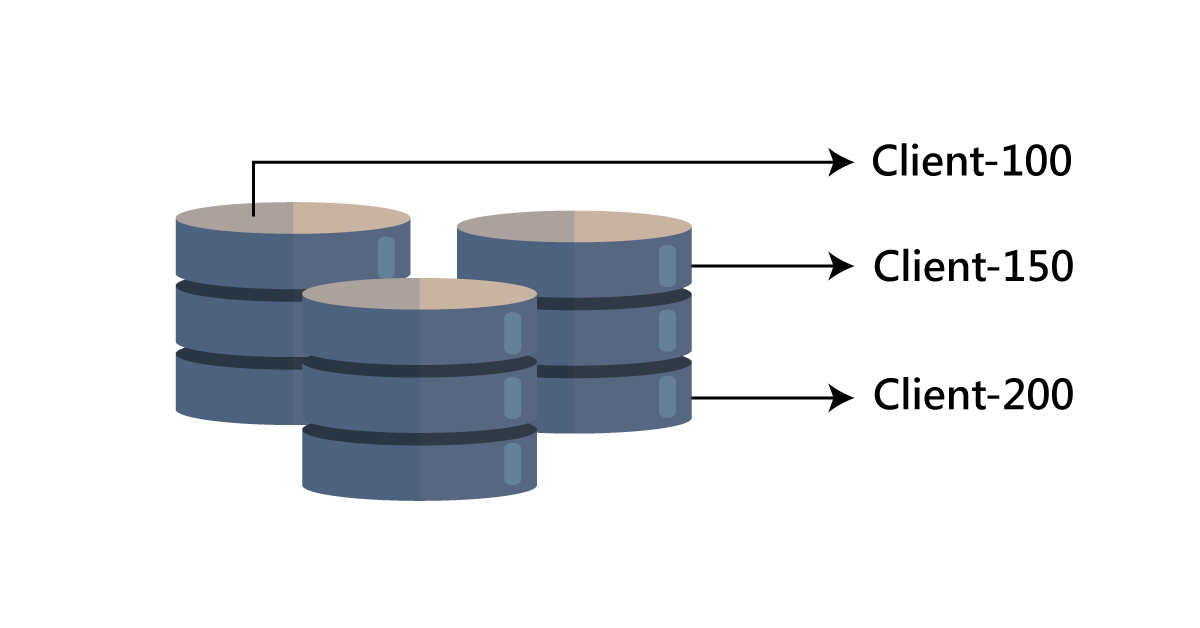 SAP Modules :
SAP ERP solution consists of various functional modules, which are used to provide transaction execution key business applications, they are;
Financial Accounting (FI)
Financial Supply chain management (FSCM)
Materials Management (MM)
Controlling (CO)
Sales and distributions (SD)
Logistics Execution (LE)
Production planning (PP)
Quality management (QM)
Plant maintenance (PM)
Project systems (PS)
Human Resources (HR)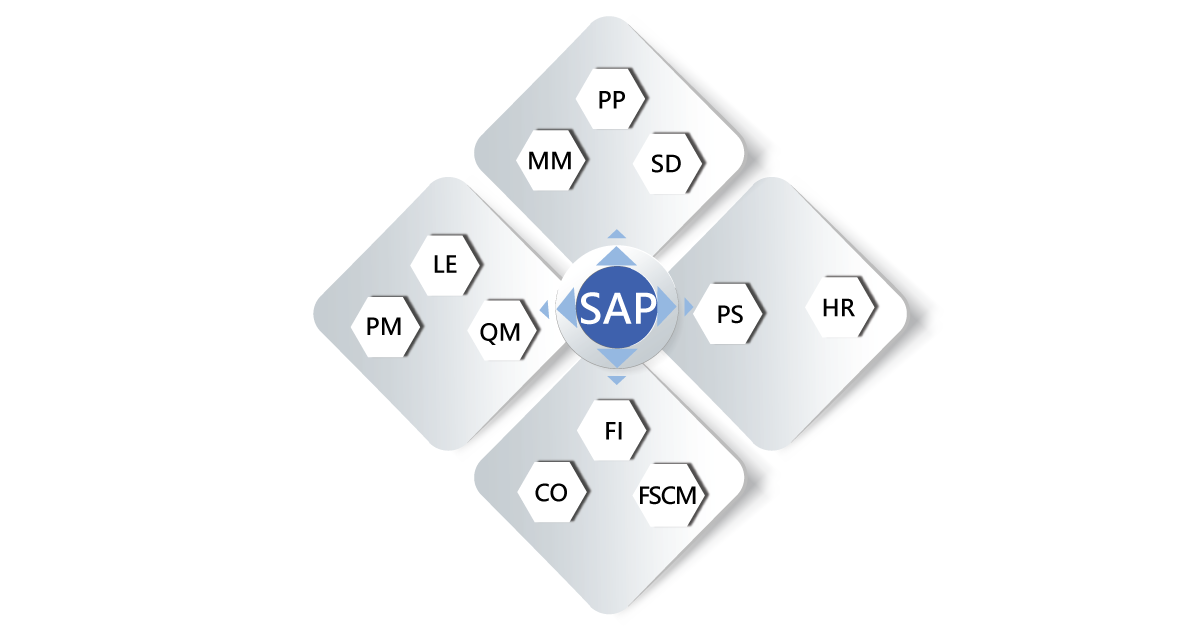 Now it's time to know the advantages of SAP ERP:
Advantages of SAP ERP:
Below are a few advantages of using SAP ERP software:
1. Improve alignment of strategies and business operations:
Run your enterprise in accordance with strategy and plans.
Accessing the right information in real-time to identify concerns in the early stages.
Pursue business opportunities proactively.
Achieve corporate objectives by aligning workforce and workforce and organizational objectives.
Find the best people and leverage their talent in the right job at the right time.
2. Improve productivity and insight:
Leverage self-service and analytics across your organization.
Improve operational efficiency and productivity within and beyond your enterprise.
3. Reduce Costs through increased flexibility:
Use Enterprise services architecture to improve process standardization efficiency and adaptability.
Extend transactions, information, collaboration functions to a broad business community
4. Support changing industry requirements:
5. Reduce risk and solve complex business challenges today with SAP:
Your trusted partner for Long-term growth with 30-years of experience working with organizations of all sizes in more countries than any other vendors.
Join SAP's world-class partner network, uniquely qualified to support the best business practices in more than 25 industries.
6. Improve financial management and corporate governance:
7. Increase profitability, improve financial control, and manage risk.

8. Optimize IT spending Integrate and optimize business processes.
Eliminate high integration costs and the need to purchase third-party software.
Deploy other SAP business suite applications incrementally to improve cash flow and reduce costly borrowing.
9. Gain higher ROI faster:
Install SAP ERP using a rapid implementation that costs less than half what traditional approaches cost.
SAP business suite:
SAP business suite is nothing but a collection of all fully integrated business applications namely SAP CRM (customer relationship management), SAP ERP (Enterprise resource planning), SAP PLM (product lifecycle management), SAP SRM (supplier relationship management), and SAP SCM (supply chain management).
SAP Business Suite applications:
a.SAP HANA:
SAP HANA is a high-performance business suite that supports analytical appliances by using in-memory computing, and this is one of the break-through technologies. The main motto of using this business suite application is to enable business analysis on a large scale, non-aggregation of data available at an unprecedented speed only for local memory enables the user to work on complex analyses, plans, and simulations using real-time data, this business suite also provides multi-model data processing and enables you to provide advance level data analytics.
b. SAP Convergent Charging:
SAP convergent charging offers a rating and charging business solution for high-volume data processing in service-based industries. The main motto of using this SAP convergent business suite is to deliver price design capabilities, high-performance business ratings, and balance management.
c. Customer relationship management (CRM):
Unlike other Customer relationship management, the SAP's Customer relationship management (CRM) a part of the SAP business suite. The main motto of this business suite application is to reduce the application cost, increases the decision-making abilities, address the short-term business services with effective outcomes, and achieve differentiated capabilities over the long term services.
d. Enterprise resource planning:
ERP business suite is a foundation to compete and win in the business global marketplace. The SAP ERP business application supports the basic functionalities of business processes and operations. This is the specific need for many business application modules such as SAP ERP financial management, SAP enterprise resource planning (ERP), SAP ERP HCM (Human capital management, SAP enterprise resource planning (ERP) operations, and SAP ERP corporate service management.
e. SAP Environment, safety, and health management:
SAP business suites support various environments, business occupational, and safety-related to product services, regulatory compliances, and responsibility. This business suite application is accomplished by several corporate policies, business compliances, and environmental setup, health and safety measurements with the global business process for human resources, business logistics, productivity, and finance management.
f. SAP global traceability:
The SAP business suite allows you to trace objects like a batch which is implemented across both SAP and Non-SAP systems. When in the event of recall or withdrawal process, SAP global batch traceability assures timely compliance with legal timelines. This SAP GBT helps you to minimize the resource cost and reduces the risk exposure. With the help of SAP GBT, you can also analyze multiple business objects, for example, batches, in a single run.
g. SAP product life cycle management:
This business suite is applicable to those whose service wants to survive in the ever-changing tech environment. With the help of products, life cycle management enables you to create and deliver innovative products or services. The SAP Product life cycle management (SAP PLM) offers 360- degree business support for all the product or service related process (this may include requirements to product manufacturing process).
h. SAP supplier life cycle management:
SAP supplier life cycle management considered to be one of the holistic approaches to manage supplier relationships. This business suite also helps to establish the relationship between the suppliers, customers, and organization.
i. Supply chain management:
While working with any project, you may face a lot of pressure to reduce maintenance costs, increase product innovation, and provide effective customer services. SAP supply chain management (SAP SCM) offers collaborations, planning, analysis, execution, and coordination of the entire supply management network, and also empowers the supply chain process to ever-changing business environments.
j. Supplier relationship management:
With the help of SAP, supplier relationship management enables you to examine the forecast purchase behavior, reduce the time of procurement cycles, and also helps you to work with real-time partners. This business suite helps to develop long-term business relationships with all the suppliers and also offers better communication with reliable partners.
k. Governance, risk, and compliance:
You cannot avoid the risk, but it's possible to manage the risk. With the help of SAP governance, risk, and compliance you can balance the risk and opportunities.
l. Sales and operations planning:
This type of business suite provides long-term future demand; the services included are sales and marketing, finance, demand planning stricture, and supply chain planning demands.
SAP NetWeaver:
SAP NetWeaver is a combination of SAP kernel (This kernel is also known as SAP operating system basically of type web Application system) and SAP software tool for business environments.
This SAP NetWeaver specifies all the software types and services used for business process enablement. As I said earlier, SAP business suites like ECC and SRM consist of software components.
Below are the important points to be considered while working with SAP NetWeaver:
SAP NetWeaver is popularly known as an open technology platform and provides a comprehensive set of multiple technologies for running critical business applications and enables to the integration of people, information, and process.

SAP NetWeaver is a web-based application, supports open integration, and an application platform that serves as the foundation for various enterprise service architecture (This is also known as enterprise SOA) and helps to integrate information, and business processes.

the help of SAP NetWeaver helps you to utilize the open standard business applications and also enables you to make use of any open-source and technology.

SAP NetWeaver is also considered as the foundation for SAP business suite and also helps many business applications to adopt SAP designs. This also helps in empowering partner solution and custom-built applications.
The below diagram will illustrate the SAP NetWeaver application: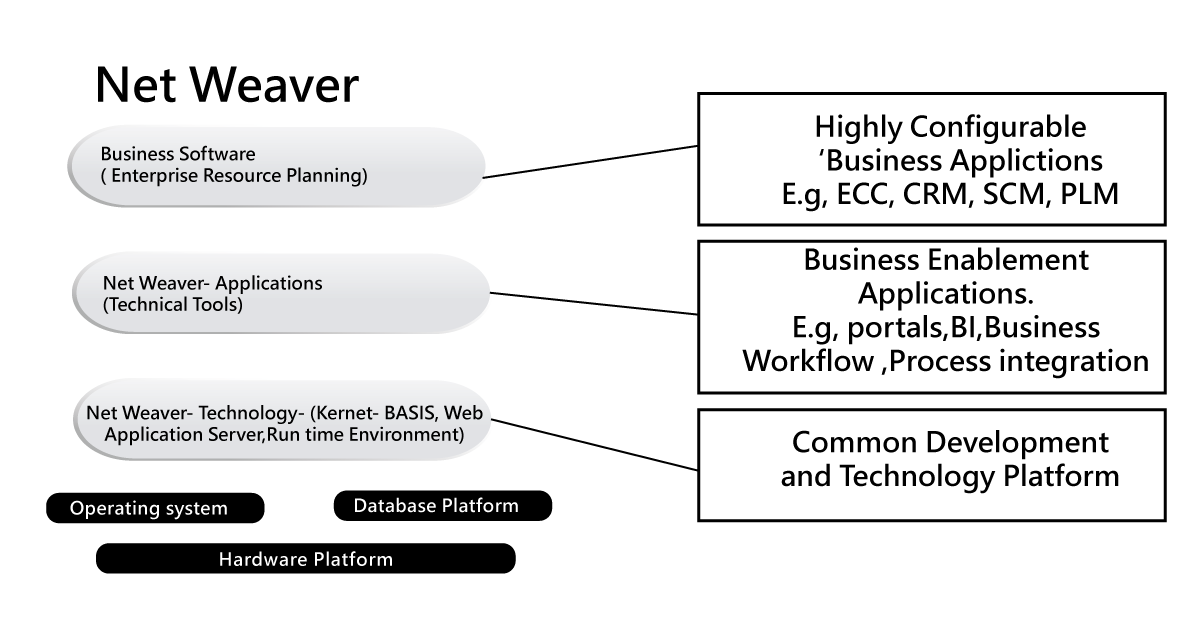 SAP NetWeaver components
:
The following are the important components of SAP NetWeaver;
1. SAP NetWeaver application server:
This SAP NetWeaver application server offers platform-independent web application services, business applications, and standard developments, and also enables you to leverage already existing technologies for various web-based service-oriented solutions.
2. SAP NetWeaver business warehouse:
This component enables you to integrate business data across the organizations and enterprise into practical business information. And also provide an effective decision-making facility.
3. SAP NetWeaver Gateway:
This SAP NetWeaver component enables developers to create the business application that links the business user to the SAP software environment.
4. SAP NetWeaver Master Data management:
This component supports cross-system data consistency and integrates the business process development across the extended value chain management.
5. SAP NetWeaver process orchestration:
This type of SAP NetWeaver component improves the process, simple workflow methods to integrate a business process that offers the span applications and organize the boundaries. The functions included are business process management, business rules management, and process integration.
6. SAP NetWeaver Portal:
This unifies the critical information and business applications to provide users' role-based view that helps you to understand the project lie cycle and also guides you to take advantage of resources.
7. SAP Auto-ID infrastructure:
This NetWeaver component gives all the capabilities to auto integrate devices namely RFID readers, Bluetooth devices, Printers, embedded systems, and USB devices.
8. SAP NetWeaver Identity management:
This component addresses the device access and helps you to solve the issues which are facing typical enterprise-related issues. NetWeaver identity management also enables you to create a new opportunity to integrate business processes and integrate devices in any heterogeneous IT environment.
9. SAP NetWeaver Information lifecycle management:
This NetWeaver component allows developers to perform data archiving and implement regulatory retention rules in the environment.
SAP – Logging Onto SAP system:
In this section we are going to explain how to login into the SAP system, Firstly let me explain about SAP logon:
SAP Logon:
SAP Logon is used to generate any icons to logging into SAP R/3 systems. One important to be considered here is that usually SAP logons are not placed in the SAP R/3 windows group, instead, they are generated through the SAP logon menu. This type of SAP logon is available once you have installed the SAP GUI at your workstations.
SAP Logon icon:
The below diagram will give an idea about the SAP logon Icon: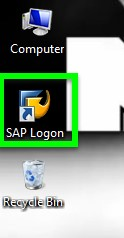 SAP logon Pads:
Point to remember:
The SAP logon menu can be used as a one-stop shopping store, with the help of this logon, end-users can choose logon icons, logon groups, and also create customized logon icons.

Logon icons will log any user into one specific application server. A logon group will help the user to log onto one of several application servers that depends on the best performance system environment.
Adding a new SAP application server:
Steps:
To create a shortcut for connecting the new SAP application server, you should follow these steps:
The First click on the SAP logon from the windows desktop -> then SAP logon pad will open -> then click on the "new" button as shown in the below screenshot:
Now click on the "next" button as shown below;
3.Next step is to fill in this information:
Description: in this section, you have to provide meaningful short text details.
Application server: here provide the IP address details of the application server, which is provided by the basic administrator.
System number and System ID: this gives the system number details provided by the SAP basis administrator. Initially, it should be given as 00(by default).
SAP router string: provide the SAP router string information, which is given by the SAP basis administrator, sometime it is available in the left blank.
Click on the finish button to complete the configuration. Now newly created SAP application server is available.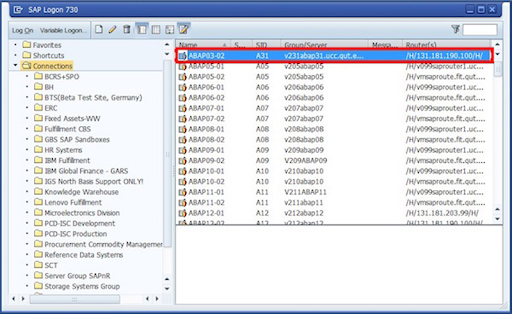 SAP GUI types:
Below are the important GUI types available;
SAP GUI for Windows environments

SAP GUI for Java environments

SAP GUI for HTML environment.
SAP project life cycle:
This SAP project life cycle will explain the work environment and tells which transaction code, this project life cycle contains various stages and subsequent. The below diagram will explain this: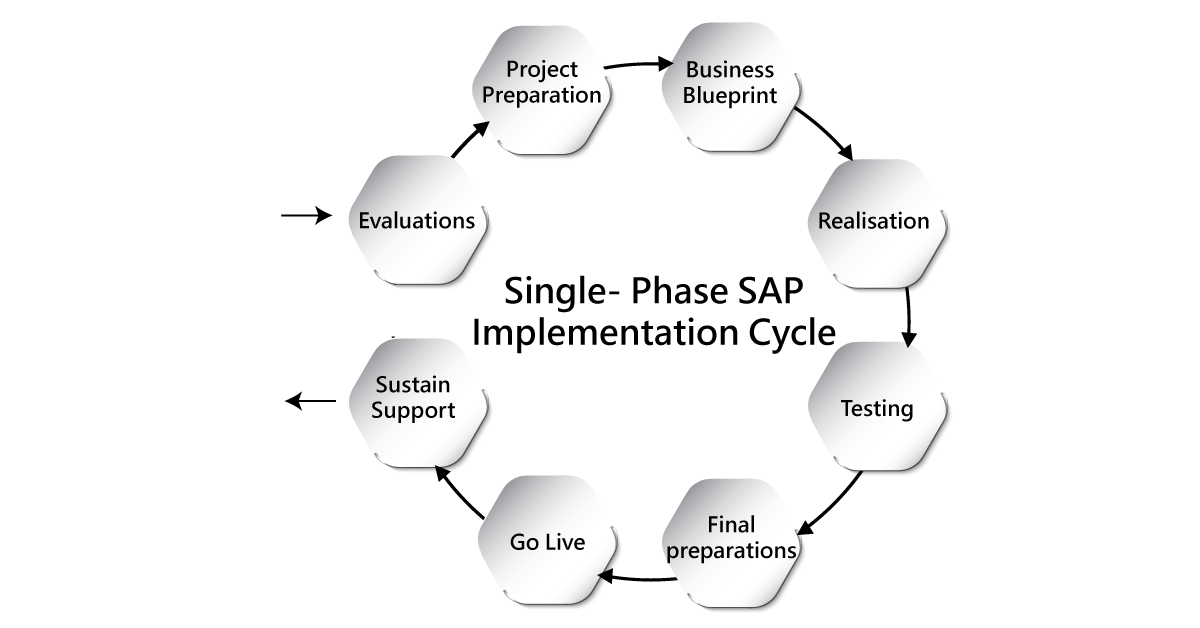 Stages of SAP project life cycle:
Evaluation:

this stage may be a decision that has to be chosen between different vendors or various product sections.

Project preparation:

this stage explains the SAP implementation and organization process details. The project preparation stage also provides complete knowledge of the business process.

Business Blueprint:

A business blueprint specifies the SAP product modules and mapping of the existing business process.

Realization:

here the actual work of customization begins and also helps to sync the SAP software with different organizations. In this stage, the business process can also be done.

Testing:

The changes made in the realization stage need to be tested for effective results. Testing can be done by SAP testers, and there are different types of testing available.

Final preparation:

here the production system will be prepared on the basis of changes made from the realization and testing phase. Certain system activities also take place in this stage.

GO –live:

once you are done with the final product, now it's time to release this product to the end-users. This type of go-live may be done in a phase-by-phase manner.

Sustain or support:

The now the product will move to the "sustain or support stage." Here you can find whether the end-users are happy with the final product or not if they are not then you have to cross-check the final product and do all needed steps.
SAP transaction codes:
Transaction codes in SAP are used to access various stages. Let me list them:
ABAP/ Tables /Data Dictionary
SE

11

–

dictionary definitions

SE14 – Database utility

SE16 – Data browser

SE16n – Modify the sap edit.

SD11 – data model

SM30/SM31 – table view maintenance

SE54 (SOBJ) – tables or View cluster

SE37 – function module editor

SE38 /SE39 – program editor or split-screen

SA 38 – program execution

SE80 – ABAP development workbench

SE84 – Object navigator

SE18 – BADI definition

SE19 – BADI implementations

SE24 – Class builder

SW01/2 – Business object builder or browser

SMARTFORMS – smart forms administrations

SE71 – SAP scripts (Form painter)

SE43 – Area menu maintenance

SE91 – message maintenance

SE93 – transaction maintenance
Runtime/ logs/ database
SM21- system log SM31 update requests

ST22 – ABAP Runtime errors

SM12 – table look entities

SM56 – number range buffers

SNRO – number ranges

SE30 – runtime analysis

ST01 – system trace

ST05 – SQL trace

DB02, ST04 – database tools or performance

ST02, ST06 – database tune summary

SCU3 – table logging
Jobs/ Batches / events
SM36 – job definition

SM37/ SMX – job overview

SM50 – process overview

SM34 – view cluster maintenance

SM49/ SM69 – External commands

SM66 – process overview
Batch Input:
SM35 – batch input: session overview

SHDB – batch input recorder
Paths and connections
AL 11 – SAP file directory

FILE – Logical file path

SM58 – transactional RFC

SM59 – RFC connections
Spool (Output)
SP02 – Spool request selections

SP02 – List of own spool requests

SPAD – spool administration.
Conclusion:
In this SAP tutorial blog, I have explained SAP's definition, history, advantages, and what makes it so popular ERP system. Learning this blog will help you to gain theoretical knowledge but to get some hands-on experience; you must take any online course. In today's business market SAP ERP module has been dominating other programming applications. Due to this reason almost all the fortune 500 companies are coming forward to recruit SAP consultants with good packages.