Fortinet Tutorial - Table of Content
Introduction to Fortinet
Fortinet is a leading security solutions provider that focuses on endpoint security for the servers or devices in a network. Ken Xie and Michael Xie founded Fortinet in the year 2000 with headquarters at Sunnyvale, California. Fortinet has released FortiGate in the year 2002, and it has gained momentum ever since.
Fortinet provides security-driven networking solutions such as firewalls, anti-spam, endpoint security, spyware, anti-virus, etc. It has grown widely and has acquired many security-related companies. Fortinet has released a technical certification program called Network Security Expert (NSE). It also released the Network Security Academy to enable more developers on cybersecurity.
Fortinet started an internal security research team in the year 2005. The teams analyze security events by using Machine Learning and give a perspective on the threat landscape. They provide insights into the latest threats in the world through a global network.
Learn how to use Fortinet, from beginner basics to advanced techniques with online video tutorials by industry experts.
Enroll for Free Fortinet Online Training Demo!
Advantages of Fortinet
Following are the advantages of Fortinet,
Delivers tools or products for all kinds of security-related issues
Improves performance and reduces the cost
Provides 24/7 coverage, so your network stays protected
Easy management of network devices
Interactive UI for users to navigate
Provides visibility for detecting hidden threats
Earned many certifications for multiple security technologies
Delivers complete solutions for content-based threats
Detailed logging is available for all the events
Obtains detailed security knowledge with FortiGuard Labs
Ensures secure access to the network
The configuration for all the products is very easy to learn
Products of Fortinet
Fortinet has numerous products in their product matrix. Let's go through a few of them and get to know them a bit.
FortiGate
FortiGate is a firewall that controls network traffic. It offers visibility and control of applications, devices, and users within your network. FortiGate uses Next-Generation Firewall (NGFW) for deep-packet inspection. It provides application awareness, Integrated Intrusion Protection System (IPS), etc.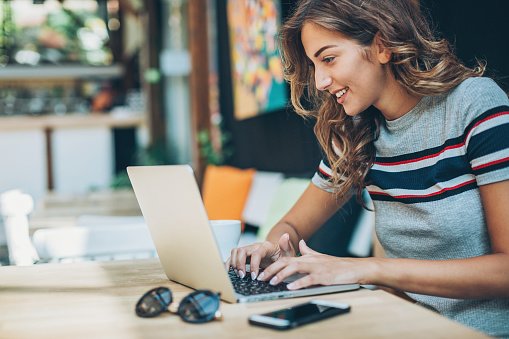 Fortinet Training
Master Your Craft
Lifetime LMS & Faculty Access
24/7 online expert support
Real-world & Project-Based Learning
FortiTester
FortiTester is used to conduct performance testing on network devices to validate security. We can simulate tests with typical traffic conditions. It can run audits to check whether it meets the pre-set performance standards or not. We can even compare results with past tests.
FortiCloud
FortiCloud is a cloud-based offering of services across Fortinet firewalls. It offers zero-touch deployment, reporting, analytics, configuration management, etc. It can scale up according to the customers' requirements.
FortiOS
FortiOS helps in fighting advanced threats, integrates mobile devices securely, and builds smart policies. It provides a unified view of all the devices, applications, users, IoT, cloud, etc. FortiOS also supports the correlation of threat intelligence across all the devices or servers.
FortiAI
The FortiAI is designed for Security Operation (SecOps) teams to investigate threats. It uses Artificial Intelligence (AI) and Artificial Neural Networks to analyze threats based on a continuous learning algorithm. Using Deep Neural Networks, it will be able to detect disguised threat vulnerabilities proactively.
Frequently asked Fortinet interview questions and answers
Features of Fortinet FortiGate
Below are some of the features of the Fortinet FortiGate Next-Generation Firewall (NGFW).
Threat protection - gives protection for web filtering, antivirus, and keeps your organization safe from malware.
Anti-virus / Anti-spyware - choose an anti-virus engine that provides security options in line with your organization.
Security ratings - provides security ratings and helps adopt security measures.
Threat intelligence - protects your network against known and masked threats.
Security Fabric integration - lets you share threats across the devices on your network.
Automated risk assessments - audits your network automatically and generates reports.
Anomaly-based detection - checks traffic and alerts if anything matches the attack behavior.
Setup and configuration for FortiGate
Log in to your local Fortinet wifi dashboard, FortiWiFi. The first step is to set up an administrative profile. Click on 'System' in the left-side panel and click on 'Administrators'. Give the username, type, enable 'Restrict login to trusted hosts' option, and click on 'OK'. Click on 'Network' in the left-side panel and click on 'Interfaces'. You can find all your interfaces on this screen. Check if your interfaces have alias names and proper administrative access.
We have to create a static route for the Internet service provider (ISP). Click on 'Static Routes' under 'Network' in the left-side menu. Click on 'Create New' and fill the fields of destination, gateway, interface, and click on 'Ok'. Click on the 'IPv4 Policy' under 'Policy and Objects' in the left-side menu. Click on 'Create New' and give the name. The incoming interface will be your LAN, and the outgoing interface will be WAN. Add 'all' option for both source and destination. Adding an 'all' option indicates that any type of device, server, or application is allowed. Select the 'all' option for the service field too. Cross-check the other fields and click on 'Ok'.
Click on 'System Events' under 'Log and Report' in the left-side menu. Whenever traffic comes in or goes out, or when admin logs in to the interfaces, all these events will be logged here.
Troubleshooting FortiGate
If your FortiGate is not functioning as expected, go through the below steps to check all the cases,
Check the FortiGate LEDs - troubleshoot the LEDs on the faceplate of your FortiGate.
Ping the FortiGate - Ensure that ping is enabled on the FortiGate interface. Try and ping from a system on the internal network.
Check the FortiGate interface configurations - check the configuration to see whether the correct Addressing Mode is in use or not.
Verify the security policy configuration - check if the 'Action' is on 'Accept' or not in the internet access policy.
Verify the static routing configuration - make sure the default gateway IP address is configured and check if the ping to it is working or not.
Verify the DNS configuration - FortiGate uses DNS for mapping websites to IP addresses. Ping one domain and check if the name is associated with it or not.
Comparison between FortiGate and SonicWall
According to eSecurity Planet's list, both Fortinet and SonicWall are in the top 10 NGFW vendors. The following are the differences between the two.
Fortinet provides complete visibility over the servers, devices, applications, etc., on the network. SonicWall performs full decryption and inspection of connections.
Fortinet uses Deep Packet Inspection (DPI), whereas SonicWall uses patented single-pass Reassembly-Free Deep Packet Inspection (RFDPI) for examining every byte of every packet.
SonicWall uses reassembly-free architecture, and Fortinet uses a fully redundant architecture.
The cloud security of SonicWall is less mature when compared to Fortinet.
Fortinet recently added 200 new features to its FortiOS. SonicWall recently added 50 new features to its SonicOS
Conclusion
Fortinet protects from intrusion at both gateway and endpoint levels. Most of the successful companies rely on Fortinet for their network and data protection needs. Fortinet provides integrations through open APIs and a variety of scripts using DevOps tools. It offers a variety of security features in a single platform that can be used by IT teams to address security challenges. Hence, Fortinet is the best solution that any company can work with for its security needs.