1. What do you know about Fortinet's FortiGate?
Ans: FortiGate is a firewall that was released by Fortinet. It enables protection against malware and automated visibility to stop attacks.  It includes features like intrusion prevention system (IPS), web filtering, secure sockets layer (SSL) inspection, and automated threat protection. FortiGate has also equipped with Artificial Intelligence (AI), which helps in proactive threat detection.
2. Tell me about Fortinet's history
Ans: Fortinet was founded in the year 2000 by Ken Xie and Michael Xie (siblings). They have released their first product, FortiGate, in the year 2002. Between the years 2000 and 2003, the company has raised $13 million in private funding and $30 million in financing. Over the last decade, the company has acquired many security-related software vendors. Fortinet recently released an AI-powered product, called FortiAI in February 2020.
Want to Become a Master in Fortinet? Then visit here to Learn Fortinet Online Training
3. What do you know about Fortinet as an organization?
Ans: Fortinet is an American MNC having over 7000 employees with its headquarters at Sunnyvale, California. Fortinet provides security-driven networking solutions such as firewalls, anti-spam, endpoint security, spyware, anti-virus, etc. Fortinet also announced a technical certification program called Network Security Expert (NSE) to enable more developers on cybersecurity.
4. What is Traditional Firewall?
Ans: A traditional firewall is a device that controls the flow of traffic that enters or exits the network. It either uses a stateless or stateful method to achieve this. It can only track the traffic on 2 to 4 layers.
5. What is the Next-Generation Firewall?
Ans: The Next-Generation Firewall (NGFW) acts as a deep-packet inspection firewall. It includes all the functionalities of a traditional firewall. Additionally, it provides application awareness, Integrated Intrusion Protection System (IPS), Secure Sockets Layer (SSL) inspection, and Shell (SSH) control.
6. Explain the differences between a Next-Generation Firewall and a Traditional Firewall
Ans: Following are the main differences between the traditional firewall and Next-Generation firewall,
The NGFW can find the identity of a user, whereas the traditional firewall can't.
A traditional firewall can only track the traffic based on 2 to 4 layers. The NGFW tracks the traffic through 5 to 7 layers.
A traditional firewall only looks at the header, footer, source, and destination of the incoming packets. The NGFW will also look at the data of the incoming packet.
7. What is UTM?
Ans: Unified Threat Management (UTM) protects users from security threats. It provides a variety of security features in a single platform that can be used by IT teams to address security challenges. It includes functionalities like anti-virus, content filtering, unapproved website access, spyware, etc.
8. Explain about integrated threat management
Ans: Integrated threat management is an approach used to face malware such as blended threats, spam, etc. It protects from intrusion at both gateway and endpoint levels. It enables simplified administration by protecting from all threats for every component in a heterogeneous and integrated environment.
9. What is Security Fabric?
Ans: The Fortinet Security Fabric has defined as a broad, integrated, and automated cybersecurity platform. It provides seamless protection through expanding attack surface, the profusion of endpoints across multiple environments, etc. It increases the speed of operation by linking different tools through a single console and eliminates security gaps.
We have the perfect professional Fortinet Tutorial for you. Enroll now!
10. Name the different encryption mechanisms available in Fortigate Firewall
Ans: FortiGate uses AES and DES symmetric-key algorithms for encrypting and decrypting data. Some of the algorithms supported by FortiGate are,
des-md5
des-sha1
des-sha256
des-sha384
des-sha512
aes128-md5
aes128-sha1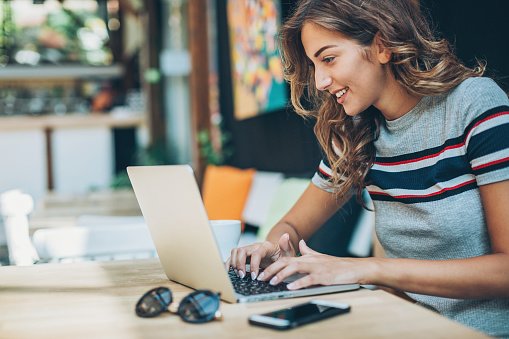 Fortinet Training
Master Your Craft
Lifetime LMS & Faculty Access
24/7 online expert support
Real-world & Project-Based Learning
11. What do you mean by 'Aware' in Fortinet Security fabric?
Ans: Security Fabric provides situational awareness to management and enables continuous improvement. It will establish awareness throughout the network, which means understanding threats. It focuses on understanding the flow of data or information across the network. It controls which packet gets to where and to whom.
12. Explain about 'Actionable' in Fortinet Security Fabric
Ans: Security Fabric provides a unified view of the distributed attack surface. It has a common set of threat intelligence and centralized orchestration. So it correlates global threat intelligence with local network data and delivers actionable threat intelligence to every security device in your network.
13. Explain the 'Scalable' feature in Fortinet Fabric?
Ans: Security should be provided end-to-end at a deep inspection level. Security Fabric's software not only scales within the environment, but it also scales seamlessly tracking data from IoT and endpoints. It protects the packet data across distributed networks from IoT to the Cloud.
14. How does the security feature of Fortinet Security Fabric benefit us?
Ans: In an organization, security has to be provided for the tools and services across the network. Security Fabric acts like a single collaborative entity by allowing individual device elements to share global and local threat intelligence and threat mitigation information.
15. What are open APIs in Fortinet Security Fabric?
Ans: An organization might have multiple security devices that serve different purposes. Security Fabric provides open APIs that have to be used to include these devices from technology to an integrated Fortinet security solution. It allows interaction points such as a hypervisor, the SDN orchestration controller, cloud, sandbox, etc.
16. How is Fortinet's Fabric-Ready Partner program different from the other partner programs?
Ans: Fortinet Fabric-Ready partner program expands openness by providing integration through open APIs and a variety of scripts using DevOps tools. Fabric connectors allow integration with Amazon Web Services (AWS), Microsoft Azure, Google Cloud Platform, VMWare NSX, etc. It enables automation of workflows, security policies, and application deployments.
17. What is a Fortinet Firewall?
Ans: Fortinet firewalls are nothing but purpose-built with security processors mainly used to enable the industry's best threat protection and performance for SSL-encrypted traffic in an organization. This Fortinet Firewall mainly offers the following usages such as granular visibility of applications, user data protection, and secured IoT devices. These types of appliance firewalls are designed to track any kind of to track the issues.
18. How can we configure FortiIOS to turn on global strong encryption?
Ans: Global encryption means to allow only strong ciphers (AES, 3DES) and digest (SHA1) for HTTPS, SSH, and SSL/TLS. We can use the below command to configure FortIOS:
19. Which back-end servers can be used to provide recipient verification?
Ans: LDAP servers and SMTP servers are the two server types that are used to provide recipient verification.
20. How can you send logs to FortiAnalyzer/ FortiManager in an encrypted format by using GUI?
Ans: Steps are as follows;
Go to Select log & Report ->then select Log settings and configure Remote Logging to FortiAnalyzer/ FortiManager (or Select Encrypt log transmission button).
21. What does a FortiMail unit do in a transparent mode?
Ans: The FortiMail unit acts as a proxy and does the following operations,
Intercepts email messages.
Scans for viruses and spam.
It sends emails to the destination email server.
External MTAs connected to the FortiMail unit.
22. What are the points that should be considered while mounting a Fortinet firewall (Hardware) in the rack?
Ans: Below are important points which explain how to perform molding Fortinet firewalls;
First set the room temperature -> this should be equal to the range of ambient temperature which is given by the original equipment manufacturer system management(OEM).

Using

a mechanism like reliable power earthing

Firewalls

Adequate system airflow used for safe operations

firewalls

Adequate system precautions used for overcurrent management and supply wiring.
23. Why do we have to deploy a FortiMail unit in transparent mode?
Ans: If the FortiMail unit is operating in transparent mode, then the administrator doesn't have to configure DNS records for protected domain names.
24. What actions can be taken against a source IP address generating spam or invalid email messages when using a sender reputation?
Ans: FortiMail unit calculates a sender reputation score and performs actions based on the threshold,
If the score is less than the threshold, the sender can send emails without restrictions
If the score lies between the threshold and a reject threshold, the FortiMail unit will send a temporary failure code while delaying email delivery
If the score is greater than the threshold, the FortiMail unit will send a rejection code
25. What is the method does the FortiGate unit use to determine the availability of a web cache using Web cache communication protocol (WCCP)?
Ans: In the Fortigate, the Web cache mechanism sends a message like "I see you"  which is later stored by the FortiGate unit.
26. What profile can be used to protect against denial of service attacks?
Ans: Session profile has to be used to protect against denial of service attacks.
27. What is the FGCP cluster?
Ans: FGCP stands for FortiGate Clustering Protocol. This is one of the proprietaries and popular high availability solutions offered by Fortinet firewall. FortiGate High Availability solution mainly contains two firewalls, which are used for configuring the high availability operation.
28. What are the various steps that should be taken by any user before performing up-gradation of the firmware of the Fortinet security Firewall?
Ans: The steps are as follows;
Back up -> store the old configuration
Back up the copy -> then the old  Fortinet firmware can be executed. This is one of the worst-case scenarios.

Now the user needs to

Read  NOTE command which is released by the manufacturer. This may consist of firewall mechanisms useful information related to debugging fixation, and test the performance, etc.

Finally upgrade the system.
29. How to take a backup of the Fortinet firewall configuration?
Ans: Here you can follow the given  CLI commands for the backup configuration;
Execute backup config management- station
Execute backup config USD < Filename-backup> []
For FTP;
Execute backup config ftp [] [] [].
For TFTP;
Execute backup config tftp .
30. What happens if the disk logging is disabled in the FortiGate unit?
Ans:If the hard disk logging is disabled, then the logs are written to flash memory. Constant rewrites to flash drives will reduce the lifetime and efficiency of the memory.
31. How to perform disable activities involved in administrative access management from the internet?
Ans: User can disable the administrative activity access from the outside world through GUI (user interface) AND CLI through CLI;
Config system interface
Edit
Unset allow access
End.
Via:
Network -> interfaces, edit external interface and disable five protocols: HTTPS, PING, HTTP, SSH, and TELNET under administrative access.
32. Write the important CLI command to disable or deactivate auto USB installation?
Ans: The following is the important CLI code snippet to disable or deactivate USB installation;
Config system auto-install

Set auto-install-config disable

Set auto-install-image-disable

End.
33. How Fortinet provides support in case of any difficulty or issue faced by any network administrator?
Ans: Below are the important options available to resolve any issue;
34. WAN optimization is, Configured in active or passive mode, when will the remote peer accept an attempt to initiate a tunnel?
Ans: The attempt will be accepted when there is a matching WAN optimization passive rule.
35. An e-mail message, received by the Fortinet unit is subject to the bounce verification, Antispam check, under which circumstances?
Ans: The envelop MAIL FROM field contains a null reverse-path when a bounce verification key is created and activated.
36. In the local storage structure of the Fortimail Unit, what does the flash memory contain?
Ans: The flash memory contains firmware images along with system configuration and certificates.
37. Which SMTP sessions are defined As Incoming?
Ans: SMTP sessions for the protected domain.
Find our upcoming Fortinet Training Online Classes
Batch starts on 28th Sep 2023, Weekday batch

Batch starts on 2nd Oct 2023, Weekday batch

Batch starts on 6th Oct 2023, Fast Track batch