Mulesoft Tutorial - Table of Content
What is Mulesoft?
Mule is a flexible enterprise service bus supported by the MuleSoft integration platform. This is a full JAVA-based framework, and this can bind to every other platform and APIs, such as Facebook, Twitter, LinkedIn, and several others.
MuleSoft enables designers to interact and communicate for any application, regardless of the language that is used to construct the application in a very versatile manner. Focuses on building an active line of communication between an integrated system to send and share data over a stable and secure network.
Interested in learning the Mulesoft Course ? Enroll in our Mulesoft Certification Training program now!
The data is geared at the developer who wants to create and incorporate APIs, servers and other frameworks into the advanced ecosystem. The main focus of this tutorial will be the developer working on ESB and the company looking to move their current application to the Mule world. Along with these two, this tutorial is useful to students and researchers who are interested in technology.
Now let's have a look at the core concepts in depth.
Mulesoft ESB:
MuleSoft ESB (Stands for Enterprise Service Bus) is a web application tool developed by MuleSoft to incorporate N application numbers across linear bus-like infrastructure. It is a productive network that facilitates reliable exchange and collaboration of data across various applications. aThis ESB allows you to link the N number of the application over the Mule Bus and to maintain communication from one application to another without any interruption.
Ways to implement ESB
:
The intention of the Mule ESB is to distinguish applications from one another and to enable them to communicate in a fully managed and fast Bus network. It is a fully-tested controllable network device that also minimises the possibility of data loss. ESB can be incorporated using the Adaptor and the BUS as shown below.
Mule uses JMS and AMQP messaging servers that allow BUS communication to be introduced by dividing the application from each other. Bus implementation can only be accomplished by Mule Servers.
Adapters are responsible for behaving in a manner similar to a telephone network that enables you to connect from one person to another. In the same way, the adapter allows you to create a communication network to share data between applications.
ESB Bus enables a seamless transfer of information from one application to another. That way, Mule improves the overall degree of application communication over a single platform. Instead of just using several different apps and APIs across multiple channels to handle the application, Mule provides cloud-based application interpersonal communication networks to enable application interactions.Adaptors are not a single-end operation controller, but they also manage security, network failures, monitoring and message routing activities.
ESB principles guidelines:
The principle guidelines of ESB are:
Orchestration: This is a method of synchronisation of two or more programmes with each other in order to achieve a continuous flow of data and process.
Transformation: This is a method of translating data from a raw format to a particular application process data format.
Transportation: This is a transport layer-like mechanism that allows messages to be transported using FTP, HTTP, JMS protocols for network transmissions.
Mediation: has developed multiple interfaces to enable multiple device interactions with multiple versions of services.
Non-functional consistency: this guideline guarantees mechanical support for transactions and security in the integrated environment.
Why is ESB needed?
ESB has a large integration architecture that allows us to incorporate and run a variety of applications on a single platform. Let's see some of the essential places where ESB functionality can be included.
Major Difference between point to point and ESB integration:
For a mid-level or relatively high framework, the quantity of implementations is increasingly growing with the need to include applications, web hosting, messaging, network manipulation, storage, as well as many other related concerns. With the P2P integration technique, you can create an application support architecture, but at the same time, the architecture will become more complicated as the number of applications increases. Even, P2P has allowed limitations on the accessibility of the platform and the language support.
Let us understand with this example.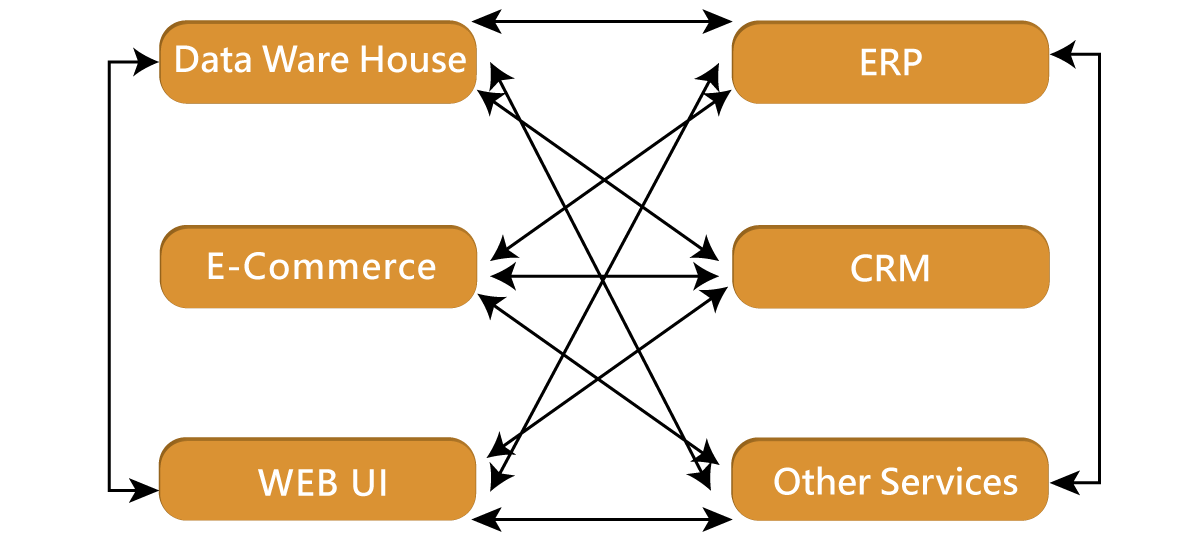 Restricting access to a various platforms and the difficulty of multiple device integration generates the need to use Mule ESB. Mule ESB offers word-class flexibility to implement without any reservations about language support and compatibility problems with various device architectures. It improves the reusable capability of the framework by encapsulating the features of a single platform together. Applications can be easily integrated in a coordinated way.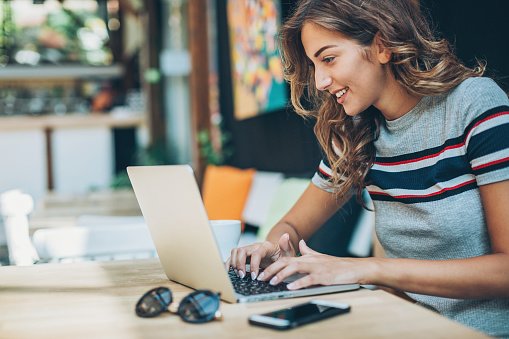 Mulesoft Training Certification
Master Your Craft
Lifetime LMS & Faculty Access
24/7 online expert support
Real-world & Project Based Learning
Mule ESB components for managing integrations:
The two components of mule ESb are service registry and centralized administration.
Service Registry: All resources exposed to Mule ESB are stored, documented and published in the service registry. It's a repository that allows you to consume and access resources and application functionality as necessary.
Centralized Administration: It is a seamless administration system in which all access and application capabilities across services are managed and monitored as a centralized service unit.
The functionality of Mule ESB:
The major functionalities of the Mule ESB are:
1. Validate(V): The validation of the scheme is done by Validate. ESB uses a validation parser and a modified schema to verify the outlines of the schema. For example, you can examine the XML document to confirm the schema.





 Jony

 America

  Caller Reminder 



 Lets learn Mule this weekend! 





 
2. Enrich(E): The intention of the enrichment is to add additional data to the message. Simply add more sense to the destination customer.
3. Transform (T): The process of transforming data to a sequential format that is readily available to the requester is called transformation. For example, when travelling abroad, you need to swap your currency in the country of destination currency, which makes the currency easily moveable to that country. Likewise, data also needs to be converted into a specified format for the acceptance for the requested application.
4. Routing (R): We can consider it a gateway or decision-maker of a service that offers a path to a service that allows you to switch between the source and the destination.
5. Operate (O): The word itself determines the functionality of the part. It either invokes the services needed or interacts with a particular request for service processing.
Advantages of Mule ESB:
Mule ESB provides a wide variety of support features for applications, such as
It provides easy drag and drop graphic design to ease UI design complexities.

It supports visual mapping of ad transformation data to provide insights into data by making it more efficient and meaningful.

You will have the flexibility to access more than 100 pre-built software connectors.

It offers you one end of centralized monitoring and administration.

It provides important core security features to run on an ultra-secure platform.

ESB offers access to N number APIs for your application support and enhancement needs.

MuleSoft allows you to work via a protected Gateway link and protects against on-site/cloud data processing.

The Service Registry manages the disclosure of data and services by registered access. You can do this via a web-based management console.
Mulesoft Architecture:

MuleSoft includes the three-layer architectures for the integration of software and data processing. Application Layer, Integration Layer, Transport Layer. The architecture can be seen in the diagram below.

Mule Architecture can be designed and personalized in three types of tasks.
Service component development: This job includes promoting the reusability of the POJO and the spring beans. Developers who have experience of spring production can quickly appreciate the usability of POJO and Spring Beans. POJO is a spring-generated class that allows you to use get and set methods along with cloud connectors. Spring beans contain business logic for the creation of applications and message enrichment.
Service Orchestration: It serves as a service mediation that enables the integration of message processors, adapters and routers with transformers and philtres.
Integration: The implementation of various applications is critical for the production of large-scale applications. It offers a great deal of versatility to connect to several different build applications regardless of the protocols they use. Using the transport system, it essentially allows messages to pass from one end to the other in the source and destination networks. It builds a high degree of communication between applications to relay messages within the environment.
Mule Configuration Architecture:
The mule configuration architecture consists of the following components. You can see them in the below diagram.
Mule Message Component: Mule message is the data that passes through Mule flaws and is wrapped in a mule piece. Mule Message consists of the components below
Header: Like any regular header, the Mule header contains the information metadata. It retains two properties below it.
Inbound Properties: Inbound is the property that represents the messages sent directly by the source program. The value and structure of the message cannot be altered or updated as per the needs of the recipient. It is consistent in the path from source to destination. Technically, this is an eternal message that cannot be modified at any point of processing.
Outbound properties: These are messages that contain metadata identical to the inbound message but can be modified and changed during the flow. It can either be set by Mule or it can be changed by the users of the application. If the message passes through the inbound endpoint of the source, it becomes immutable. The movement of the message as the outbound flows from one end to the inbound flow to the other end, until it becomes immutable. Users cannot alter or change the meaning of a message.
Payloads: The payload is a communication that carries an entity that contains the actual business message.
Variables: Variables are customer message metadata. Variables are the temporary representation of the information contained in the messages. Variables are not needed to be forwarded to the destination with a message flow. The ESB variables are described in three different categories. They are flow, session, and record variables.
Up to now, you had gained the fundamentals of the mule, its operation, and the basic configurations required.
Let's get started by understanding the configuration of the machine and the framework needed to run the Mule code.
First, you need to confirm if your machine has JAVA JDK installed in it. You can download JDK 8.1.0 to support the setup of the Mule.
Mule supports a wide variety of operating systems to search the list below to know if your system includes all of them.
The different OS supported by mule are Windows 10, Windows 8.1, Windows 2016 Server, Windows 2012 R2 Server, macOS 10.11.x, , Ubuntu Server 18.04, Linux Kernel 3.13+, HP-UX 11iV3, Solaris 11.3, AIX 7.2 and RHEL 7, etc.
Now you need to check with the database that is required for the mule applications.
Database: Mule runs its standalone server so you don't need any extra support for this database use. But if you need to process or access data storage in Mule, you need to configure the server below. This will allow you to use the application server. You can use the following list such as Oracle 12c, Oracle 11g, MySQL 5.5+, IBM DB2 10, PostgreSQL 9, Derby 10, Microsoft SQL Server 2014, and System configuration to run Mule, etc.
Explore Mulesoft Sample Resumes! Download & Edit, Get Noticed by Top Employers! Download Now!
How to download and install Mule?
Just download mule for the official website

and download the mule zip file into the local system.

Unzip the downloaded file and run the binary exe of Mule 4. Set the environment variable as Mule Home and build the Mule directory in the folder where you extracted the downloaded file.

Take a windows environment example to see how you can set the environment variable.

You can set the variable for version 4.1.5 in Windows, Linux/Unix world.
Windows Environment Variable Example:
$ env: MULE_HOME=C:Downloadsmule-enterprise-standalone-4.1.5
Linux/Unix Environment Variable Example:
$ export MULE_HOME=~/Downloads/mule-enterprise-standalone-4.1.5/
Windows Command for manual testing:
$ $MULE_HOMEbinmule.bat
Linux/Unix for mule testing
$ $MULE_HOME/bin/mule
You will be able to run the Mule in the foreground mode using the above instruction. If this command has been triggered, you cannot run any other command in the terminal. If you want to avoid running the order, use the ctrl-c key.
The process to start the services of Mule. There are two ways to start the services of Mule. Either you can start as a Windows service, or you can opt to start as a Linux/Unix demon service.
Let's start with services for windows
Follow the steps below to start windows services.
Install windows services using this command.
$ $MULE_HOMEbinmule.bat install
Run windows services using the below command
$ $MULE_HOMEbinmule.bat start
Take another example to start Linux/Unix Demon services using Mule
Install Linux/Unix services using this command
$ $MULE_HOME/bin/mule install
Once installed you can run the Linux/Unix services by the below command
$ $MULE_HOME/bin/mule start
How to deploy the mule apps?
Follow the measures you take to deploy the first Mule App
Set up and get you started, Mule.
Once Mule is starting, you can deploy the Mule app by moving the JAR package file to the Apps directory at $Mule_Home.
Stopping Mule Services:
There are two ways using which you can stop or remove the running Mule from your terminal.
You can use the remove command to remove the running Mule services from the terminal.
$ $MULE_HOME/bin/mule remove
MULE_HOME is set to /Applications/mule-enterprise-standalone-4.1.5
MULE_BASE is set to /Applications/mule-enterprise-standalone-4.1.5
Detected Mac OSX:
Mule Enterprise Edition is not running.
Removing Mule Enterprise Edition daemon...
Run the STOP command to stop the Mule App. Below is an example of stopping mules in Linux/Unix demon services.
$ $MULE_HOME/bin/mule stop
MULE_HOME is set to /Applications/mule-enterprise-standalone-4.1.5
MULE_BASE is set to /Applications/mule-enterprise-standalone-4.1.5
Stopping Mule Enterprise Edition...
Stopped Mule Enterprise Edition.
Mule Anypoint Studio:
Mule Anypoint Studio is an IDE (Integration Development Environment) developed to test and build Mule Applications. It's an easy-to-use Eclipse based IDE. Mule Anypoint Studio is an IDE based eclipse to handle the creation and flow of applications.
The process to download mule anypoint studio:
First you need JDK usability in your system to help it. Check and match that you have the right JAVA JDK enabled version on your framework.
Each operating system has its own process for downloading and installing new applications and services. Let's check how you can instal Anypoint Studio on your Windows device.
Anypoint studio windows downloading processes:
Click on the link https://www.mulesoft.com/Ip/dl/studio to download windows Anypoint studio and choose windows compatible setup to download.
Extract the download package from the root folder of your 'c:' setup.
Open the File Setup
Click OK to accept the default workspace, or customize it as required. The welcome message will flash on the computer as soon as it is properly mounted.
Click the Get Started button and here you're ready to go to Anypoint Studio.
Key features of AnyPoint Studio:
Mule Anypoint Studio helps increase the productivity of your application when creating mule applications. There are a number of features available to support the creation of Mule by Anypoint Studio. Let's see some of the main features in Anypoint Studio.
Mule Anytime Studio offers an immediate run atmosphere for the creation of the mule.

It offers you a visual editor that allows you to customize API definition files and Mule Domains.

Mule Anypoint Studio comes with an integrated test unit system that increases productivity.

Provides built-in support for the development and implementation of CloudHub.
You may connect with an exchange for importing templates, illustrations, descriptions, and other tools from an entity that has access to Anypoint Studio Services.
Top 70 frequently asked mulesoft interview questions & answers for freshers & experienced professionals
Conclusion:
MuleSoft is among the most commonly used data integration tools to simplify development complexities. It helps you to conduct a N number of experiments for your applications. You could either develop on the Mule platform, or you can conveniently transition using Mule's vast functionality features. It's easier to handle a huge number of applications using a single platform. It offers transparency to incorporate, develop, deploy and interact with error-free processing capabilities. MuleSoft also has a high degree of security features that allow the transfer of information safely and productive across the Mule environment. The transport methods of the mule make it easier to transfer messages into various streams according to the needs of the user. You can automate, track and maintain data protection in a centralised setup.