1. What do you mean by Cobit?
Ans: Cobit is a popular framework technology developed by ISACA to manage information technology systems and Information technology governance. Cobit is commonly a set of various generic processes to manage all types of information technology systems. Cobit stands for control objectives for information and related technologies to help financial and audit communities for better IT growth environments.
2. Explain the main principles of Cobit?
Ans: Below are the main principles of Cobit;
1. Separating governance from management.
2. Enabling a Holistic approach.
3. Applying a single integrated framework.
4. Covering the enterprise end-to-end.
5. Meeting stakeholder needs.
3. What are the uses of Cobit?
Ans: The main uses of Cobit are;
1. Helps you get more value from both your information and your technology.
2. This is the only business framework for the governance and management of the enterprise.
3. Offers high-quality information to support the business.
4. Represents the collective wisdom of global experts.
5. Helps bring order to complex standards, regulations, and frameworks.
4. Explain the history of Cobit?
Ans:
a. Cobit is a framework and a knowledge base for managing Information technology.
b. Cobit is developed by ISACA and the Information technology governance institute in the year 1994.
c. The former name of the information technology governance was the Information system audit and control foundation or ISACF – renamed in 2003.
5. List the important views of the Cobit framework?
Ans: The following are the important views of the Cobit framework they are;
1. Business View
2. Architect View
3. Designer view
4. Physical view
5. Products or Vendors view.
6. What are the advantages of Cobit?
Ans: Below are the important advantages of Cobit;
1. Stable and flexible -> organization is focused on continuous improvement and is built to pivot and respond to opportunity and change. The organization's stability provides a platform for agility and innovation.
2. Measured and controlled-> Organization is data-driven with quantitative performance improvement objectives that are predictable and align to meet the needs of internal and external stakeholders.
3. Proactive, rather than reactive-> Organization wide standards provide guidance across projects, programs, and portfolios.
4. managed on the project level -> projects are planned, performed, measured, and controlled.
5. Unpredictable and reactive -> Work gets completed but is often delayed and over budget.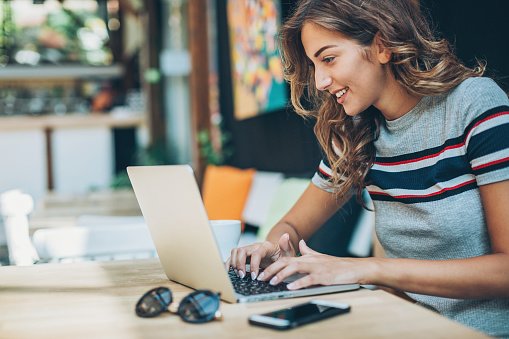 Cobit Training Online
Master Your Craft
Lifetime LMS & Faculty Access
24/7 online expert support
Real-world & Project Based Learning
7. What is ISACA and what does it stand for?
Ans: ISACA stands for Information systems Audit and Control Association. This is a nonprofit global association used for the developments, adopting practices, and knowledge related to information systems.
8. Why was Cobit 5 developed?
Ans: Cobit 5 was developed by ISACA, the main purpose of developing this framework is to offer implement strategies and organize information management and governance.
The following are the important principles of the Cobit 5 framework;
1. Focus areas and design factors that give more clarity on creating a governance system for business needs.
2. Better alignment with global standards, frameworks, and best practices to support the framework's relevance.
3. Regular updates are released on a rolling basis.
4. More tools to support the business when developing a "best-fit governance system making Cobit 2019 more prescriptive.
5. An open source model that allows for feedback from the worldwide governance community to encourage faster updates.
6. Additional support for decision making including new online collaborative features.
7. A better tool to measure the performance of IT and alignment with the CMMI.
9. What are the certain components that are included in Cobit?
Ans: The various components of Cobit included are;
1. Process description
2. The control objectives
3. The management guidelines
4. The maturity models.
In the Cobit framework, the basic purpose is to organize the governance of IT and good practice. And also helps process information technology and the requirements of the business.
10. What are the different versions of Cobit?
Ans: The following are the different versions of Cobit;
1. The initial versions included are COBIT 2 -> then later COBIT 3
2., Then there was Cobit 4 version
3. Later we had COBIT 4.1
4. Now we have COBIT 5.
11. What is the ITIL framework in Cobit?
Ans: ITIL can be abbreviated as Information technology Infrastructure Library. This is also a set of ITSM practices to manage IT services and management. The main aim of ITIL is to make information technology services into business needs.
12. Explain about Cobit 5 certifications?
Ans: Cobit 5 is a foundation exam which is conducted by ISACA and this is a type of self-study exam. This Certification provides the foundation training along with examination practices.
13. Who mainly uses the Cobit 5 framework?
Ans:
1. Process owners
2. The risk committees.
3. The managers
4. The Directors of Information technology
5. Audit professionals
6. Governance and security experts.
14. What is the difference between Cobit and ITIL?
Ans: The below table explains the main difference between Cobit and ITIL;
15. Does Cobit 5 deals between management and governance?
Ans: The Cobit 5 helps to differentiate between the management roles, board, direct, and monitor the things like objectives, priorities, and Information technology decisions.
Find our upcoming Cobit Training Online Online Classes
Batch starts on 9th Jul 2022, Weekend batch

Batch starts on 13th Jul 2022, Weekday batch

Batch starts on 17th Jul 2022, Weekend batch