1. What is OKTA?
Ans: OKTA is a cloud identity service that securely provisions and connects users to the cloud and SaaS apps they need to do their best work. You can also define OKTA as "In methodology, an OKTA is nothing but a method used to describe the weather report mainly the cloud condition occurs in any area".
Interested in learning Okta Join hkr and Learn more on Okta Training !
2. What are the benefits of OKTA?
Ans: The following are benefits of using OKTA;
1) It offers lower TCO and higher operational efficiencies
2) Enhanced security posture
3) Seamless and unified user experience
4) An accelerated path to modernization
5) Secure access to resource from any device
6) Eliminates passwords from the login experience
7) Securely manage the user and device lifecycle.
3. What is OKTA authentication?
Ans: OKTA authentications enable users to authenticate their business operations and perform tasks like multicore authentications, account verification, and this also helps to recover your unforgotten password and unblock the account.
There are two types of authentications available;
1) Multicore authentication
2) Recovery.
4. What makes OKTA so popular?
Ans: The following are key points which represent the benefits of OKTA;
1) Complete identify management solution
Integrations with 5000+ cloud applications
Works for clouds, on-premises, and mobile
Enhanced security and compliance
2) Global customers
3100+ customer across different industries in over 185 countries
Customers include firms such as century fox, Adobe, Experian and NASDAQ
3) Industry recognition
Recognition by one of the top leader acc to Gartner and offers future visionary in industry management
In the year 1993, they announced OKTA as an innovative product of the year.
5. How can you add users in bulk in OKTA?
Ans: Steps involved:
Okta admin -> upload the users in bulk-> by navigating to the following location
Choose the location directory-> select more actions-> click on "Import users from CSV"
In OKTA you can see Real-time sync facilities -> to update the user profiles, user groups, and group members in the sign-in period so no need to wait for any import.
6. What is the state token?
Ans: State Token in OKTA is nothing but Ephemeral token that is mainly used to authenticate the present/current state of transactions. This state token is generated during the performing AuthN process and converts the session token once the user authentication has done.
With state token, you should pass every request except during the verification of recovery tokens
This state token should be used between the web applications that perform the end-user authentication and also with the OKTA API. This state token should never be distributed to the end-user through email
The lifetime state token mainly uses the algorithm like sliding scale expiration with each request.
7. Name the different OKTA products?
Ans: There are different OKTA products available in the market such as,
Lifecycle management
Single sign-on
Universal directory
Multifactor authentication
OKTA API interface products.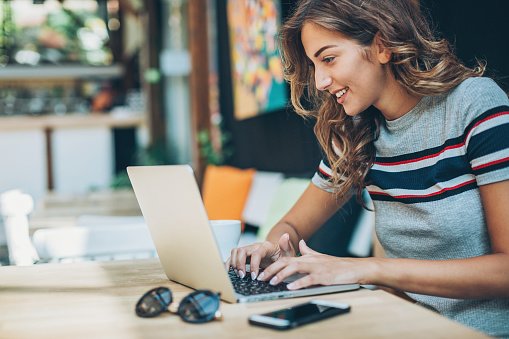 OKTA Training
Master Your Craft
Lifetime LMS & Faculty Access
24/7 online expert support
Real-world & Project-Based Learning
8. Define Single sign-on? Why it is important in OKTA?
Ans: Single sign-on (SSO) allows users to access all their applications by signing in just once. With SSO, users only need to memorize a single password.
Benefits of SSO:
Increases usability, access, and productivity
Reduces the risk of poor password habits
Eliminates the need for multiple passwords
Reduces the help-desk cost.
9. What is Multi-factor Authentication?
Ans: Multi-factor Authentication involves the use of two or more forms of different authentications. Any combination of authentication methods can be used in a multi-factor solution.
Intermediate Okta interview question
10. Name a few examples for 2-factor authentication?
Ans: 2- Factor Authentication: To increase the security level. For example,
ATM-card+ PIN
Credit card+ Signature
PIN + Fingerprint
User name + password (Logon details)
11. Name a few examples for 3-Factor authentication?
Ans: 3-factor Authentication: For highest security. For example;
Username+ Password + Finger print
Username + user code + SecurID token.
12. What do you mean by the OKTA Universal directory?
Ans; The universal directory allows you to store employee, partner, and customer profiles in OKTA, generating a user-based, single source of truth. Using profile Editor, you can extend customize user and app-specific profiles, as well as transform and map attributes between profiles. All of these features provide robust provisioning support.
13. Can OKTA admin see the password of any user?
Ans: No OKTA cannot see the password of any user but they can see the username of any user.
14. What are the main activities of OKTA Super Admin?
Ans: The following are the important roles Of OKTA super Admin;
Super Adin can create any other admins.
Installation and Configurations of any agent
Assigning jobs to any OKTA groups
Permitting access to Support team of OKTA
Adding the number of users to any admin group
Access CSV file to perform auditing tasks.
15. What is SAML in OKTA?
Ans: Aws supports users to perform identity federation with Security assertion markup language (SAML), an open standard many identity providers use. The feature enables single-sign-on (SSO) to operate properly. So users can log into any management system console or call the APIs to create an IAM user for everyone in the organization.
                                                    We have the perfect professional Okta Tutorial for you. Enroll now!
16. How does SAML work?
Ans: Action 1: Automatic Setup;
Store the file in a known location on your local machine
Open the SAML set up in your IDP
Upload the instant metadata file to configure the SAML app
Download the IDP- metadata
Use the IDP metadata upload below to deliver the file.
17. Mention the benefits of OKTA SAML?
Ans: The following are the usage of using SAML in OKTA;
Always offers single sign-on authentication
Enable you to customize the user experience
Provide security for a universal directory with integration
Supports real-time security report with OKTA single sign-on
Offers adaptive user authentications.
18. Name the difference between the SCIM connector and server?
Ans: SCIM connector is a cross-domain identity management standard. This SCIM connector helps you to manage and monitor any type of objects at the endpoint.
Whereas the SCIM server is usually a SaaS application. This sends the identity of information to Slack or box in the SaaS app.
19. How can you set up to send an email notification to new users?
Ans: The navigation is as follows, start with OKTA admin console-> select directory -> click on Directory integration -> choose AD -> select settings menu -> uncheck the ' don't send new user activation email for this domain' checkbox.
20. For how many minutes/hour SMS (OTP) is available for multi-factor authentication? Is it possible to edit
Ans: In Multi-factor authentication, the SMS (OTP) is available only for 5minutes. And more importantly, user cannot modify or edit it. As now in OKTA MFA, the timeout option is not configurable.
Advanced Okta interview question
21. Is there any way to remove the remembered device or account? So that you can re-prompt it for MFA?
Ans: Yes, they're a way to forget the remembered device/account. In MFA a table called People -> where you can find the 'reset multifactor' button -> this button clears any MFA set up on any device/account.
22. Is it possible to use multiple mobile numbers in OKTA multi-factor authentications?
Ans: No, we cannot use more than one mobile number in OKTA MFA now.
23. How you will add OKTA factors using Java?
Ans: There is code to add a factor in JAVA that is,
OKTAclient. Instantiate (Securityquestionfactor.class).
24. Mention the few advantages of Universal directory?
Ans: The following are the benefits of using Universal directory;
A universal directory is a centralized place where admin can manage all the groups, accounts, and devices from multiple sources.
This universal directory offers group-based password usage policies.
In this universal directory, all the username and password are stored securely
This also has multiple options for complex password policy
The universal directory also provides rich SAML components, authentication scenarios, and attributes.
25. How can you obtain a list of all the users who are assigned to the application? Do you find any way to download all user and group information from OKTA?
Ans: In OKTA, all the user or group information not stored in one place, 80% of them are found in system log files and reports.
Navigation is as follow;
You can find the user permission -> in the security -> that is in Administration directory.
Log in to the OKTA console -> navigate to reports -> select reports
Application access audit section-> click on current assignments
To filter the application -> just enter the application name in Application console -> click on Run report
If you want to expert any list-> click on the download CSV -> that is found in the upper-right corner of the Application result table.
26. How can you add users in bulk in OKTA?
Ans: OKTA admin can add users in bulk by using the following navigation;
Select directory -> click more actions -> choose the option "import users from CSV file ".
OKTA MFA also provides the facility like Real-time synchronization -> to update any groups, user profiles, and members during the sign-in time, no need to wait for any import to be done.
27. How to give priority to password policies?
Ans: OKTA university directory that offers group password policies, in that case where higher priority takes place first over others.
28. Is there any way users can be notified that their passwords will be expiring soon?
Ans: OKTA provides an option for its OKTA users, this option can de be navigated as follows;
Select securities -> click authentication -> choose default policy -> you will find "prompt user 'X' days before the password expires.
29. Name any two factors that define the last logon of OKTA users?
Ans: Whenever any OKTA user log into the OKTA groups, there are two AD attributes are available to handle this process, they are;
Last Log on
Last logon timestamp
30. Is it possible to OKTA MFA when OKTA user changes the password?
Ans: Now MFA applies to only user logins. There is no such option available in the prompt MFA during the password changing process.  
Related Blogs:
Find our upcoming OKTA Training Online Classes
Batch starts on 7th Jul 2022, Weekday batch

Batch starts on 11th Jul 2022, Weekday batch

Batch starts on 15th Jul 2022, Fast Track batch