1. What are the features of Anaplan?
Ans: Here are the key features of Anaplan.
Cloud-based platform - It is a common platform for planning and reporting applications and processes.
Centralize data - Users can align data across the organization in a single platform.
Real-time reporting - The built-in dashboards help in assessing the health of applications and processes.
Pre-built apps - It provides built-in apps with best practices that can be added with just a click. 
Security and compliance - It is a highly available and continuously monitored platform.
Modeling and analysis - Users can create complex models easily without any code.
2. How does Anaplan handle User Access Control, and what are the Access Control roles?
Ans: Anaplan has flexible role-based security levels for users so that they can have access to collaborate on models. The following are the roles available in Anaplan.
View Admin
Tenant Admin
Encryption Admin
Process Owner and
Tenant Auditor
Want to enhance your skills to become master in Anaplan Certification, Enroll in our Anaplan Training.
3. What are the types of charts available in Anaplan?
Ans: There are several types of charts available in Anaplan.
Bar chart
Column chart
Waterfall chart
Timeline chart
Line chart
Pie chart
Funnel chart
Map chart
Combination Chart
4. Define formula editing in Anaplan.
Ans: Anaplan has a lot of functions and operators that we can use to define formulas. You can edit formulas in the formula editor. It will be visible when you work in a module. You can view the number of changes being made. You can easily jump in and out of the formula editor.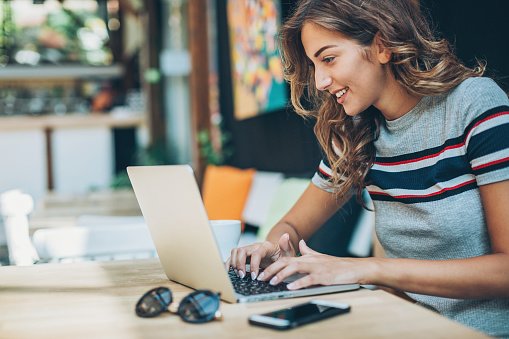 Anaplan Training
Master Your Craft
Lifetime LMS & Faculty Access
24/7 online expert support
Real-world & Project Based Learning
5. Name some of the functions for which users face common formula errors in Anaplan.
Ans: Below are the functions to which some common problems associated with them are,
QUARTERVALUE - Summary value is three times than expected.
TIMESUM - Aggregate TIMESUM formula is not working as expected.
MOVINGSUM - The formula is not working properly.
TIMESUM - To and From values are not working as expected.
WEEKVALUE - The week summary value that is returned is not correct.
6. What are the types of functions available in Anaplan?
Ans: Functions in Anaplan are used to define formulas. A function can take one or more values and operates on it. Below are the types of functions in Anaplan.
Aggregate functions
Financial functions
Call center planning functions
Logical functions
Numeric functions
Time & date functions
Miscellaneous functions
Compound functions
7. Explain about data synchronization in Anaplan.
Ans: Synchronization is useful to maintain consistency in data values regardless of where they are. When you select a list item in a column or a grid, it updates the same in other pages and cards. When you enable synchronization, it will synchronize data as you navigate through a model. There are three types of synchronization,
Global context
Context selector
Hierarchy
Get ahead in your career with our Anaplan Tutorial!Get ahead in your career with our Anaplan Tutorial!
8. What is the central data warehouse?
Ans: Anaplan stores all the data in a centralized data warehouse so that granularity is available for all users. It works as a single source of truth with all the transactional data from the source system. It ensures that the data is accurate and improves performance through faster data loads.
9. Explain about Anaplan applications.
Ans: Anaplan is the only platform that lets users design applications with zero codings. It makes it easy to understand the business operations. An application is typically a model that automates a specific business process. Users can enforce applications with features like planning, forecasting, modeling, and performance management. 
10. What is the app hub in Anaplan?
Ans: Anaplan provides a community called App Hub, where users can search, install, and share planning applications. It has 100s of Anaplan apps created by partners and community. It has apps related to finance, supply chain, marketing, workforce, IT, sales, etc. Users can search for apps in the App Hub. When the user finds an app that meets their needs, they can deploy it with just a few clicks, and no coding is required.
If you have any doubts on Anaplan, then get them clarified from Anaplan Industry experts on our Anaplan community!
11. Can we access Anaplan from a smartphone?
Ans: Anaplan provides a mobile app for iOS and Android (phone and tablet). Users can just download this app and connect to their boards and worksheets. They can perform data analysis right from their smartphones.
12. Explain the availability and reliability of Anaplan.
Ans: Anaplan is a cloud-based platform, so users don't have to worry about hardware or software installations, upgrade hassles, and IT queues. It has a lot of data centers that are always available and can provide backup whenever required. It uses its own patented technology to collect and store data securely. Anaplan always ensures that users get the highest levels of availability, reliability, and security.
13. What are the types of apps available in Anaplan?
Ans: Anaplan supports four types of apps.
Accelerators - These are basic applications that come with basic modules, dashboards, and lists.
Packaged Apps - It is an extension of the accelerator, which includes pre-built roles, connectors, actions, and configuration screens.
Learning Apps - These are used for training purposes so that the users can know how the functions and formulas work.
Fun Apps - These are the entertainment apps that include games and non-business content. 
Conclusion
Anaplan can scale any business to new heights with its features and characteristics. Vodafone, Tableau, Intel, VMWare, United Continental Holdings, Inc., Berluti, Tata Steel, and Kimberly-Clark Corporation are some of the major customers of Anaplan. There are a lot of job opportunities for both freshers and experienced candidates in Anaplan. So make sure that you run the basic down while going for an interview.
Find our upcoming Anaplan Training Online Classes
Batch starts on 10th Jul 2022, Weekend batch

Batch starts on 14th Jul 2022, Weekday batch

Batch starts on 18th Jul 2022, Weekday batch