1. What is Anaplan? Explain in brief ?
Ans. Anaplan is a cloud-based financial planning and performance management platform that provides multi-facet business planning. It's a combination of 'Analysis' and 'Planning'. Using  Anaplan, many business entities can efficiently produce and use acceptable models and plan dynamically to make intelligent decisions.
2. What are the features of Anaplan?
Ans: Here are the key features of Anaplan
Cloud-based platform - It is a common platform for planning and reporting applications and processes.
Centralize data - Users can align data across the organization in a single platform.

Real-time reporting - The built-in dashboards help in assessing the health of applications and processes.

Pre-built apps - It provides built-in apps with best practices that can be added with just a click. 

Security and compliance - It is a highly available and continuously monitored platform.

Modeling and analysis - Users can create complex models easily without any code.
Want to enhance your skills to become master in Anaplan Certification, Enroll in our Anaplan Training.
3. What are the types of charts available in Anaplan?
Ans: There are several types of charts available in Anaplan.
Bar chart
Column chart
Waterfall chart
Timeline chart
Line chart
Pie chart
Funnel chart
Map chart
Combination Chart
4. Define formula editing in Anaplan.
Ans: Anaplan has a lot of functions and operators that we can use to define formulas. You can edit formulas in the formula editor. It will be visible when you work in a module. You can view the number of changes being made. You can easily jump in and out of the formula editor. 
5. Name some of the functions for which users face common formula errors in Anaplan.
Ans: Below are the functions to which some common problems associated with them are,
QUARTERVALUE - Summary value is three times than expected.
TIMESUM - Aggregate TIMESUM formula is not working as expected.
MOVINGSUM - The formula is not working properly.
TIMESUM - To and From values are not working as expected.
WEEKVALUE - The week summary value that is returned is not correct.
6. What are the types of functions available in Anaplan?
Ans: Functions in Anaplan are used to define formulas. A function can take one or more values and operates on it. Below are the types of functions in Anaplan.
Aggregate functions
Financial functions
Call center planning functions
Logical functions
Numeric functions
Time & date functions
Miscellaneous functions
Compound functions
7. Explain about data synchronization in Anaplan.
Ans: Synchronization is useful to maintain consistency in data values regardless of where they are. When you select a list item in a column or a grid, it updates the same in other pages and cards. When you enable synchronization, it will synchronize data as you navigate through a model. There are three types of synchronization,
Global context
Context selector
Hierarchy
Get ahead in your career with our Anaplan Tutorial!Get ahead in your career with our Anaplan Tutorial!
8. What is the central data warehouse?
Ans: Anaplan stores all the data in a centralized data warehouse so that granularity is available for all users. It works as a single source of truth with all the transactional data from the source system. It ensures that the data is accurate and improves performance through faster data loads.
9. Explain about Anaplan applications.
Ans: Anaplan is the only platform that lets users design applications with zero codings. It makes it easy to understand the business operations. An application is typically a model that automates a specific business process. Users can enforce applications with features like planning, forecasting, modeling, and performance management. 
10. What is the app hub in Anaplan?
Ans: Anaplan provides a community called App Hub, where users can search, install, and share planning applications. It has 100s of Anaplan apps created by partners and community. It has apps related to finance, supply chain, marketing, workforce, IT, sales, etc. Users can search for apps in the App Hub. When the user finds an app that meets their needs, they can deploy it with just a few clicks, and no coding is required.
If you have any doubts on Anaplan, then get them clarified from Anaplan Industry experts on our Anaplan community!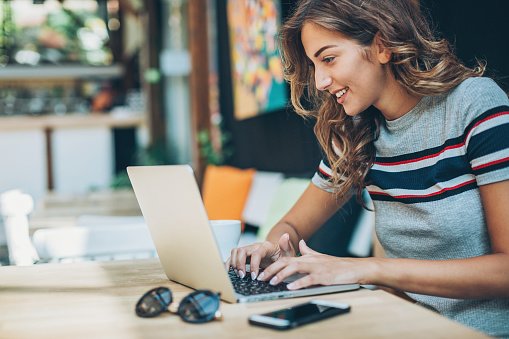 Anaplan Training
Master Your Craft
Lifetime LMS & Faculty Access
24/7 online expert support
Real-world & Project Based Learning
11. Can we access Anaplan from a smartphone?
Ans: Anaplan provides a mobile app for iOS and Android (phone and tablet). Users can just download this app and connect to their boards and worksheets. They can perform data analysis right from their smartphones.
12. Explain the availability and reliability of Anaplan.
Ans: Anaplan is a cloud-based platform, so users don't have to worry about hardware or software installations, upgrade hassles, and IT queues. It has a lot of data centers that are always available and can provide backup whenever required. It uses its own patented technology to collect and store data securely. Anaplan always ensures that users get the highest levels of availability, reliability, and security.
13. What are the types of apps available in Anaplan?
Ans: Anaplan supports four types of apps.
Accelerators - These are basic applications that come with basic modules, dashboards, and lists.
Packaged Apps - It is an extension of the accelerator, which includes pre-built roles, connectors, actions, and configuration screens.
Learning Apps - These are used for training purposes so that the users can know how the functions and formulas work.
Fun Apps - These are the entertainment apps that include games and non-business content. 
14. How does Anaplan handle User Access Control, and what are the Access Control roles?
Ans: Anaplan has flexible role-based security levels for users so that they can have access to collaborate on models. The following are the roles available in Anaplan.
View Admin
Tenant Admin
Encryption Admin
Process Owner and
Tenant Auditor
15. What is meant by Anaplan User Access Control?
Ans. Anaplan User Access control allows a user to use it as a Tenant Admin. It helps to view the various Tasks, Resource Types, and Policies of the enterprise. Also, it helps to manage access for users who execute similar business functions. And shares common data access requirements.
16. Is it possible to access Anaplan from a Mobile?
Ans. Yes, it is possible to access Anaplan from any smartphone/mobile using the internet through a browser.
[ Related Article: anaplan tutorial ]
17. Distinguish between Cognos TM1 Vs. Anaplan.
Ans. 
     Anaplan                                                                                                           
It has a cloud-based architecture

WorkSpace is extensible right away  

                  

Seamlessly updates software

It doesn't require any infrastructure

Anaplan follows the natural language                                            

                                                       

Moreover, its implementation doesn't need any software installation.

  

It helps to represent data in many ways

 

Anaplan is cheaper & cost-effective for small business users
   Cognos TM1
It is a little bit costlier than Anaplan and suitable for large-scale companies with larger data

Also, it is less scalable than Anaplan

Updating the software is troublesome

It has an on-premise architecture system

It follows a scripting language

Also, it supports various platforms like Mobile,  desktop, cloud, etc.

Installing on the server is a manual process
18. Define the various features of Anaplan.
Ans. The following are the various features of Anaplan-
It's a cloud-based performance management platform

Anaplan offers a highly scalable modeling

It contains an in-memory engine

Anaplan presents data graphically

Also, it saves much time for users

The platform is very easy to use

It has an in-built modeling interface
19. Name the various modules that Anaplan supports.
Ans.  Anaplan supports the below Modules-
Finance

Sales & Marketing

Supply chain (SCM)

Workforce

Various IT modules
20. Mention the different types of Charts used in Anaplan.
Ans. The following types of Charts are used in Anaplan.
21. Name the Common Formula Errors in Anaplan.
Ans.  The following are the common formula errors-
TIMESUM

MOVINGSUM

QUARTERVALUE

TIMESUM

WEEKVALUE
22.Name the significant users or customers of the Anaplan platform.
Ans. The following companies are the major customers of the Anaplan platform:-
Tableau

VMWare

Intel

Tata Steel

Motorola
23. What are Formula Editing features in the Anaplan platform?
Ans. The following are the Formula Editing features:-
It's easy to switch between modules or settings in formula edit mode

Also, it's easy for you to exit from edit mode

You can check the module that is changed and arrive quickly

Moreover, you can toggle between in and out using the Blueprint mode.
24. What types of Access Control Roles are available in Anaplan?
Ans. The following Access Control Roles are there
Tenant Admin

View Admin

Process Owner 

Encryption Admin

Tenant Auditor
25. What are the various Modules in Anaplan?
Ans. In Anaplan, Modules are the key elements that are powerful and flexible and provide the capability to solve many common but very complex business issues. The following are the three types of modules in Anaplan:
Driver modules: These modules help to calculate values

Input modules: The input modules record data entry

Output modules: It is useful for reporting.
26. What set of changes is recorded in history in Anaplan?
Ans. A model captures the history in Anaplan when certain changes occur such as user adds, edits, removes, or renames. The following are the different types of elements:
27. What is Data Synchronization in Anaplan?
Ans. It has to be noted down that the Anaplan plan synchronizes data dynamically. It performs this action across many connected plans. Also, it automatically locates and collects the actual irregularities to reduce redundancy.
28. Define the Central Data warehouse in Anaplan.
Ans. There is an exceptional aspect that Anaplan is different from other platforms. Thus, it contains the ability to store data in its own repository. So, it provides different data sources that are clear and present a reliable hierarchy. Moreover, using the Anaplan platform, the analysts can easily access master data of various products and other employees much faster.
29. Explain the intuitive modeling feature in the Anaplan platform.
Ans. Anaplan is a cloud-based business planning software using which the users can easily drag-drop many types of hierarchies. Moreover, by using Anaplan, you don't need to depend on various IT business rules. In case, a business enterprise uses Anaplan software, there would be no barriers between the enterprise and its business insights. It also eases the broken cell orderings automatically. 
30. Define the security layers of an application in the Anaplan domain.
Ans. Anaplan offers its users a highly secured data warehouse along with some additional security layers for an app. On a whole, this is quite an amazing fact that the user can get validated access to the app he will use. It also presents encrypted data that is generally helpful for many high-risk apps. Moreover, the platform uses the leading security firms' services to carry out pen testing easily.
31. Explain the App Hub of Anaplan.
Ans. Anaplan presents a dedicated App hub out of many other platforms. This app hub helps developers to draft flexible apps based on the customer's needs. These apps are rated & reviewed by the users in the development phase. They also provide an excellent opportunity for developers to design and develop various apps as per needs. Moreover, the Anaplan community actively brings many experts to one place belonging to various fields.
32. Define the various types of IT features of the Anaplan platform
Ans. Using Anaplan software, anyone can scale business to new heights as it combines IT planning and execution of projects. Below are the most important IT features available in Anaplan.
IT projects planning

Managing all facilities

Distributing shared services

Overseeing various business cases

Executing different types of Agile Practices

Keeping transparency in cost management including the planning of IT management in a proper way.
33. Explain the variable features of History and Revision access in Anaplan.
Ans. There is an important note to keep that Anaplan software owns the right confirmation path. This path ensures that any changes made are easy to track. Moreover, using the revision control feature, users can easily observe all the activities related to changes. Also, it would help you to roll back to previous stages.
34. State the Sales module features that Anaplan supports.
Ans. The following are the various features available in the sales modules that Anaplan supports. Such as:-
The product's capability to accumulate profit

Division of scoring & monetary aspects 

Sales predictions

Providing incentives, remuneration, etc., and planning shares.
Conclusion
Anaplan can scale any business to new heights with its features and characteristics. Vodafone, Tableau, Intel, VMWare, United Continental Holdings, Inc., Berluti, Tata Steel, and Kimberly-Clark Corporation are some of the major customers of Anaplan. There are a lot of job opportunities for both freshers and experienced candidates in Anaplan. So make sure that you run the basic down while going for an interview.
Find our upcoming Anaplan Training Online Classes
Batch starts on 29th Sep 2023, Fast Track batch

Batch starts on 3rd Oct 2023, Weekday batch

Batch starts on 7th Oct 2023, Weekend batch