Qlik Sense Tutorial - Table of Content
What is Qlik Sense?
Qlik Sense is a data visualization and analysis software. It uses an associative QIX engine that helps the user to connect and correlate data from different sources as well as perform dynamic searches and selections. For a wide range of users, from non-technical to technical, Qlik Sense serves as a data analytics tool. Qlik Sense, in contrast to QlikView, focuses on data analysis by augmented graphics. Scripting in QlikView allows you to edit the data in a variety of technological ways. Despite these challenges, if your goal of using Qlik Sense is to visualize and analyze data in the most effective way possible, you've made the right decision.
Qlik Sense as a platform gives users a lot of freedom, as they can do fully autonomous operations with self-service visualizations and analysis or be driven by the cognitive engine's automated machine-guided analysis. Rather than using a conventional query-based approach, Qlik Sense uses an Associative Model, which allows users to navigate the massive and complex maze of data in any direction and in any way they choose, drawing intuitive insights. It is also possible to easily merge massive data files from various sources. Users' ability to draw ingenious inferences from data is often improved by the interactive properties. To develop and expand the company, the client team can exchange data applications and reports on a shared hub, share secure data models, and export data stories.
To gain in-depth knowledge with practical experience, then explore Qlik Sense Online Training
Why is Qlik Sense essential?
To supplement its award-winning QlikView platform, Qlik has recently published Qlik Sense, a second Business Intelligence tool. Some might wonder if they would do anything like this. Qlik Sense offers Market Insight to groups who have demanded further access but have struggled with conventional resources. Many users want to do something for themselves and require a self-service business intelligence tool that allows them to do so. People want to access and do work from their computer, tablet, or some other device, which is driving the "any device, anywhere" movement. These and other gaps are filled by Qlik Sense. Here's a summary of Qlik Sense.
1) Great Visualizations:
NcomVA, a firm known for its data visualization, was acquired by Qlik a few years back. This company was created by PhDs who expertise in making graphic visualizations to convey what's going on with your data. For the first time, the fruits of their labor are included in the Qlik Sense product, resulting in award-winning visualizations to assist us in understanding our data.
2) Easy to Use:
The product is simple to use. It's optimized for the end-user, so they can do self-serve BI without having to wait for IT to generate a report. In reality, the tool is so simple to use that even our salespeople can use it to provide ideas and share their stories. With no prior experience or preparation with Qlik Sense, a member of our sales staff selected the product and in an afternoon had developed an application to convey his sales operation to the rest of the team, including where we were gaining momentum, what activities were producing results, and what activities weren't. Think what the staff could do if they were given any instruction.
3) Mobility
While tablets can search QlikView, Qlik Sense brings versatility to a whole new dimension. The whole platform is mobile-friendly, allowing end-users to access their business intelligence from any location and on any device. But it doesn't stop there. Any device can be used to create Qlik Sense apps and visualizations.
4) Storytelling
Storytelling is a modern feature in Qlik Sense. It helps you to create presentations inside the tool to share the findings of your research. The opportunity to immediately return to the research application to answer any questions your audience might have is an advantage of their storytelling feature.
5) Associative Data Engine
The Associative Data Engine is also available in Qlik Sense, enabling us to see what is correlated with the data you've chosen. This is a very useful way to gain insight into the relationships between things in your organization. The "Smart Search" feature adds to this by allowing you to search for and locate something in your data, regardless of where it is stored.
6) Governed Data and Security
Qlik Sense is Enterprise ready, despite being incredibly easy to use and enabling the company customer to do self-serve business intelligence. Governed Data is a feature of Qlik Sense that helps the company to monitor the data and ensure that everybody is using the same data sources and formulas. This assures that there is only one version of the fact. We provide corporate protection in addition to the regulated data to ensure that only people who are permitted to see the information have access to it.
When all of these functions are integrated, the result is a wonderful platform for enabling company consumers to produce their reports and perform their analysis. With self-serve Business Intelligence, the business user has complete leverage.
Frequently Asked Qlik Sense Interview Questions and answers
Key Capabilities of Qlik Sense
Some main capabilities of Qlik Sense are mentioned below, and we'll go through them in more detail in a later lesson.
capabilities for self-service
Smart searches/explorations and augmented visualizations.
Model of association.
Share and collaborate from a centralized location.
Multi-cloud hybrid architecture.
Interactive analysis.
Storytelling and reporting that is interactive.
Support for multiple devices and mobility.
Integration of large and small data.
Scalability and enterprise management.
Robust security.
Advanced analytics with a geographic focus.
Insight Advisor by Qlik (AI-supported).
On-premises, private cloud, and public cloud scalability.
[Related Article : nprinting]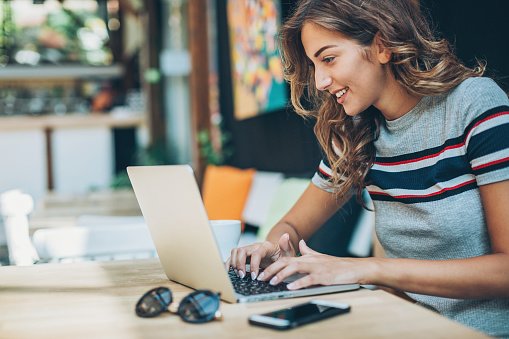 Qlik Sense Training
Master Your Craft
Lifetime LMS & Faculty Access
24/7 online expert support
Real-world & Project Based Learning
Overview of Qlik Sense Architecture
Qlik Sense's architecture is designed to provide users with a flexible, secure, and easy-to-manage working environment. Qlik Sense's architecture is made up of a variety of modules that work together to provide Qlik Sense services and visual analytics and data management applications to customers. Until we will begin to explain the architectural components in-depth, we must first understand two other components that are connected to the architectural components. The Qlik Sense Hub and Qlik Sense Management Console are the two elements.
Qlik Sense Hub is a framework that allows users to manage data and create applications with the requisite visualizations. It's the framework through which users communicate with the applications and build dashboards for market analysis. It has basic drag-and-drop features, an associative data model, and a wide variety of visualization options, among other things. The final dashboards can be used in a variety of ways since the screen and its contents are automatically calibrated to fit the screen size of the computer, such as a laptop, desktop, tablet, or mobile phone. HTML5, CSS3, JavaScript, and other technologies were used to build this hub.
The Qlik Sense Management Console is a management platform that allows the user to centrally control all Qlik Sense activities. The operations console is responsible for the following services:
Data connectivity
Application management
Task management
Security administration
Data monitoring
Auditing
Must Read – Qlik Sense System Requirements
Let's take a look at the other big components that are associated with the Qlik sense before we get into the architecture. They are as follows:
Qlik Sense Hub
Qlik sense management console
Qlik sense Hub:
Qlik Sense Hub provides a forum for users to perform various operations on data, conduct analysis, and create data visualization applications. It includes unique features such as drag-and-drop capabilities, associative data models, a wide variety of visualizations, and more, allowing users to create portable visualizations that suit varying screen sizes of diverse devices such as desktops, tablets, and smartphones. HTML5, JavaScript, CSS3, and other technologies were used to build the Qlik sense hub.
Qlik Sense Management Console:
In Qlik Sense, the Management Console is extremely significant. The administrator cannot track and coordinate the operations taking place on qlik sense without a management console. As a result, it serves as a single location where the administrator can manage anything. The below are the main utilities handled by the management console:
Connectivity of data
Management of tasks
Monitoring of data
Management of applications
Administration of security
Auditing
Components of Architecture
Let's go through the five major components of the Qlik sense architecture and compare them:
1) Qlik Sense Proxy (QSP):
The Qlik Sense Proxy (QSP) provider is responsible for functions such as authentication, load balancing, and session control. It functions as an access point for both administrators and customers. It's used for a lot of activities, but some of the most significant ones are described below.
Provisioning of licenses
Management of sessions
Load balancing
User identity providers are being connected.
2) Qlik Sense Engine (QSE):
The Qlik Sense Engine (QSE) service is a management application that handles calculations and logic. Because of the many features it offers, it is regarded as a very interactive engine. It's as follows:
Calculations and data indexing from in-memory (The RAM is used for the engine.)
Interactions of self-service.
Smart searching.
Correspondents with the repository, scheduler, and applications
3) Qlik Sense Schedule (QSS):
It is used to schedule various tasks, as the name implies. The application loads and data reloads are scheduled and coordinated by Qlik Sense.
4) Qlik Sense Repository(QSR):
It serves as a repository for information about qlik sense resources setup and management. The key feature of the Qlik Sense Schedule is the ability to handle user descriptions and protection.
5) Qlik Sense Applications(QSF):
It's the last layer in the Qlik Sense architecture, and it's where the user interacts with data to create visualizations and sheets. The.QVF file contains compressed files, a data model that allows data to be loaded into Qlik Sense in-memory, and finally a presentation layer.
6) Qlik Sense Engine (QIX):
It's Qlik Sense's main interactive/associative driver, and it powers all of the software's big features. QIX has the following functions:
Indexing and computations of data in memory (the engine is RAM-based).
Smart searching.
Interactive and self-service interactions.
Corresponds to the Scheduler, the Repository, and the Apps.
7) Qlik Sense Applications (.QVF) :
In Qlik Sense, the user uses the data to construct visualizations and sheets in this final layer. A Qlik Sense application may have one or more sheets, and a full collection of them is referred to as a Qlik Sense application. This is a QVF format. Data in compressed form, a data model for the data loaded into Qlik Sense's in-memory, and a final presentation layer are all included in these files.
Features and Editions of Qlik Sense
The main features of Qlik Sense are listed below.
Features of Qlik Sense Features:
Model of association.
Analytics and smart visualization.
Self-service creation.
Share and collaborate from a centralized location.
Data storytelling and reporting.
App Mobility.
Preparation and integration of data.
The QIX engine.
Governance and scalability of the enterprise.
Qlik Sense Editions:
There are three different editions of Qlik Sense on the market.
Qlik Sense Desktop.
Qlik Sense Cloud.
Qlik Sense Enterprise.
Qlik Sense Desktop:
The Qlik Sense Desktop edition is a Windows update that can be installed locally on the desktop of the device. It includes all of the essential functionality, such as local file sharing, visualization and exploration, data loading and planning, cloud application exporting, business support, and storytelling. This update isn't the complete version and it only has a few features compared to the business edition. The Desktop edition is distributed for download and is used on an individual level.
Qlik Sense Cloud:
Qlik Sense Cloud is a cloud-based version of Qlik Sense. Apps can be created and shared by users. They will also collaborate on analytics studies. It also allows you to use multiple devices at the same time. Expanded storage and unrestricted data are two advantages of the cloud edition. Cloud Basic and Cloud Business are the two types of cloud versions. Extra functionality for collaborative community research and data governance are included in the Qlik Sense Cloud Business edition. The Cloud Basic edition is a free option that can be shared by up to 5 users, while the Cloud Business edition costs $15 per month and can be shared by an infinite number of users.
Qlik Sense Enterprise:
The Enterprise edition of Qlik Sense is the premium or complete version designed for business use. It includes reporting, visualization, discovery, multi-platform cloud deployment, collaboration, data integration, API for custom analytics, corporate governance, and scalability, among other features. The business version is marketed on a token basis, with one token costing $1,500.
Customer Services and Support
Qlik Sense offers excellent customer service. The support team functions on two levels: consumer support for customers using the Qlik Sense laptop edition, and business support for customers using the Qlik Sense enterprise version. Users can obtain advice and assistance by telephone support systems, readily usable self-help tools, and product alerts in simple support, which is run on a desktop basis and mainly for individual users.
Enterprise customer care, on the whole, has more features than basic customer service. Qlik Sense engineers and professionals offer technological and constructive assistance 24x7, as well as personal problem solving for sensitive problems.
Qlik Sense Value-added Products:
Qlik Sense's features can be extended by labeling it with a range of value-added products. Qlik has a range of valuable value-added services.
Qlik Associative Big Data Index.
Qlik GeoAnalytics.
Qlik Data Market.
Qlik Connectors.
QlikView and Tableau:
When there are many innovations in a domain, they are subject to similarities, like they are in any other domain. So, let's see where Qlik Sense stands in comparison to two of its counterpart technologies, QlikView and Tableau, all of which are well-known BI methods.
Qlik Sense vs QlikView:
When compared to Qlik Sense to QlikView, the self-service nature of Qlik Sense stands out, as it does not annoy the customer and can run analytics and data collection operations on its own. However, the data load editor, which includes scripts, helps the user to make improvements. QlikView does not have such ease, and the user must be active and direct the app through each step of the analytics process.
Qlik Sense vs Tableau:
When we compare Qlik Sense to Tableau, we can see that while Tableau is a more commonly available BI tool and easy to use, it lacks the scope of visualization possibilities that Qlik Sense provides. Qlik Sense, in addition to the different styles of charts and visualizations available, also offers a variety of chart modification options, making it a better alternative to Tableau.
Benefits and Limits of Qlik Sense
Qlik Sense Advantages:
As we all know, Qlik Sense has a broad variety of uses and therefore helps. The following is a list of Qlik Sense's benefits.
The associative model makes data integration and linking easy.
Qlik Sense's augmented graphics and data exploration feature aid in the spread of data understanding, which ensures that people of all ability levels and abilities can learn to intuitively derive meaningful conclusions from data and thereby comprehend data.
It offers a suitable environment for the enterprise ecosystem, allowing developers to work with extensible and flexible APIs, combine big and small data, and load applications using a multi-cloud platform.
The environment for immersive research, in which almost all can be found in the depths of data using global search and choices that respond rapidly.
There are solutions for device-driven analytics, such as the Insight Counselor, in smart analytics. Geographical and advanced calculations can also be added to the data to give it new contexts and enable it to be analyzed from new perspectives.
Qlik Sense operates on a range of formats, including desktops, tablets, laptops, and mobile phones. This simplifies the process of developing and analyzing applications.
The unified hub serves as a forum for users to collaborate and share information, documents, reports, and applications.
Self-service implementation is especially useful for non-technical users in designing apps, spreadsheets, visualizations, and BI solutions using machine-guided analytics, for both individual and team users.
Since embedded analytics has open-source APIs and programming tools, it is easy to create custom applications.
Apps such as report distribution in formats such as PDF, XLS, and PowerPoint make reporting of the final data analysis simpler. Additionally, the data storytelling capability has enhanced the exchange of analytics reports.
The app has a range of security features that are both flexible and robust.
The ability to scale data can be incredibly useful to consumers who need to use a huge amount of data from big data sources. Furthermore, such scalability requires several developers to operate on the same program at the same time.
The multi-cloud architecture has made this platform one of the best because it allows for effective operation in areas such as data security, scalability, and processing, resulting in the tool's optimum efficiency.
Qlik Sense Limitations:
We'll go through some of Qlik Sense's disadvantages in this section. When a new version of Qlik Sense is released, one of the key aims is to fix these problems.
Some features in iOS aren't working, and qvf and qvw files aren't saved separately, among other problems.
When running in the review mode, more memory space is consumed than normal, delaying the processing and stopping the app from operating properly.
Clients using Qlik Sense on handheld devices such as iPads, laptops, and phones have reported problems with screen size changing and other impairments in mobile phones.
There have been problems with loading data in the script or data load editor. There have been issues with ODBC connections, exporting data from the sheet, and the script's debug mode, among other things.
The software often hangs and becomes unresponsive when editing scripts or storytelling. This does not provide the customer with a pleasant software experience.
In certain circumstances, the Qlik Control Console is also unreliable. Big files (greater than 10 GB) cannot be imported into the QMC operating on Internet Explorer, according to user feedback. When several files must be run at the same time, the execution state freezes and hangs, forcing the administrator to uninstall and re-initiate the tasks. Additionally, choosing multiple users is a time-consuming operation.
Some languages, such as Japanese and Chinese, are not completely supported by the storytelling feature.
Improper loading, reloading, execution, error messaging, maintaining data intact when switching, and ODBC connections are all examples of Qlik Engine shortcomings.
There are issues with deleting directories in Qlik Sense Repository, as well as not being able to read local files because the URL entered would not function even after setting up a database connection.
As a result of a technological glitch in the Qlik Sense Server, the user could be given unauthorized access. In the User Directory, the server often struggles to do its job by incorrectly managing Japanese and Chinese language characters.
You must have the server from the previous update installed on your computer to install the new Qlik Sense Server. Additionally, the server installation settings cannot be saved in a folder that contains Japanese, Russian, or Chinese characters. The server installation would not go well if nothing is completed.
Conclusion:
Thus we have discussed all of the basic principles of Qlik Sense in this article, as well as how it's evolved into a valuable platform for visualizing data for improved comprehension. We hope this tutorial has provided you with a thorough understanding of Qlik Sense. We have also gone through the features, capabilities, and comparisons of Qlik Sense to QlikView and Tableau. We have seen Qlik Sense editions and value-added services.
Related blogs: