1. What is NetSuite?
Ans: NetSuite is an American cloud computing company established in 1998, and headquarter is in Sar Marto California. NetSuite offers software and services to manage the finances, business operations, and customer relations. NetSuite is the no.1 cloud ERP system in the market. It is cloud-based ERP software that helps businesses run more effectively and cost-effectively. The NetSuite unified business suite offers an end-to-end business system that includes the following areas and more. Areas included are Enterprise resource planning (ERP), financial management, and accounting customer relationship management (CRM), e-commerce inventory, and warehouse management.
Want to Become a Master in Netsuite? Then visit here to Learn Netsuite Training
2. Mention the major advantages of NetSuite technology?
Ans: The following are the major advantages of NetSuite technology;
NetSuite is easily integrated with CRM systems. This allows companies to unite fragmented data and share it with every department.
NetSuite is a cloud-based system. Instead of hiring additional IT employees, the daily system maintenance like backups and server updates are outsourced.
NetSuite houses all of the financial information in a single database. Instead of tracking and supporting multiple software products and databases, NetSuite provides users with access to key performance metrics in real-time can recognize and seize opportunities quicker.
3. Explain what lead and process of how leads are captured in NetSuite is?
Ans: Technically, a leader in business nothing but a person who is keenly interested in buying or purchasing any product or services provided by an enterprise. In NetSuite technology, a lead is widely used as a standard object and used to record several information, which is stored in information fields.
4. Explain the process of the lead generation process?
Ans: Here the main goal of the companies is to create a product that has huge demand in the market. This lead generation process begins once the services or products are ready to use them. A lead generation process in NetSuite is nothing but creating the strategies to market based on products and services and later presents them to the customer for trial and error usage. This whole process is called the lead generation process.
5. What are the procedures followed for lead conversion in NetSuite?
Ans: Below are the procedures followed for lead conversion in NetSuite;
There are mainly two methods available in NetSuite technology for making the lead conversions, let me explain them one by one;
The first method would be mainly used for opportunities, sales transactions, finding the critical estimates, and all the leads are later converted into sales.
The second method is used explicitly in the process, this can be achieved through the following steps;
Step 1: Firstly click on the convert option button which is available in the lead tab
This process is commonly used in all the business during the time of lead conversion.
6. List the process used to pay in NetSuite?
Ans: The following are important processes used in NetSuite such;
Using purchase order entry
Order approval methods
Material receiving
Matching process
Bill approval mechanism
If you want to Explore more about NetSuite? then read our updated article - NetSuite Tutorial
7. Explain the step by step process of lead generation to cash process in NetSuite?
Ans: Below are the mentioned process used to generate leads in the cash process;
Lead
Opportunity
Quote
Receiving order
Invoice
Order delivering
Invoice
Billing methods.
8. What do you mean by Suite script in NetSuite?
Ans: In NetSuite, Suite Script is a platform based on JavaScript and a Java-based API that allows users to customize and automate various business tasks. It also enables developers to utilize the enhanced NetSuite version. Moreover, the APIs of Suite Script provide access to the use of the core business information to the team.
[Related article: NetSuite Sandbox]
9. What is the purchase order cycle in NetSuite?
Ans: Below are the few important purchase order cycle in NetSuite;
Receiving
Entering bill methods
Update the inventory
Payment process
Recording the accounts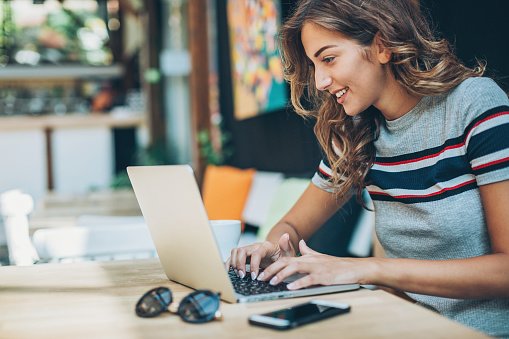 Netsuite Technical Training
Master Your Craft
Lifetime LMS & Faculty Access
24/7 online expert support
Real-world & Project Based Learning
10. How to run the Suite Script in NetSuite?
Ans: The important steps are involved to run the Suite script in NetSuite;
Firstly you need to create the JavaScript file to run the Suite script.
Second step involved is to uploading the suite script file into NetSuite.
Now build the NetSuite script.
You need to define the scripts at the run time process for the script pages.
11. What is Client Script?
Ans: The following point explains the client script such as;
The NetSuite scripts are executed at the client level environment.
These types of client scripts are attached and run on any individual forms.
The management of client scripts will apply to all the records in NetSuite.
12. Define what is Scheduled Script?
Ans: As the name itself explains, a particular set of scripts are executed at a scheduled time. These types of scripts are used to execute the demand and works in a real-time environment. This scheduled script plays a crucial role in the process of batch records.
13. On which platform NetSuite works?
Ans: NetSuite works mainly on Oracle platforms. 
To gain in-depth knowledge with practical experience in Netsuite, Then explore hkr's Netsuite Training in Hyderabad !
14. Explain the products and services offered by NetSuite?
Ans: NetSuite technology offers a wide range of services and products offered by NetSuite;
NetSuite offers Enterprise Resource planning

This also provides Customer Relationship management

Helps professional service automation (PSA).

Supports Enterprise Performance Management (EPM).
15. What are the various types of Scripts available in NetSuite?
Ans: There are 5 types of scripts available in NetSuite such as;
Client scripts

User scripts

Scheduled scripts

Workflow action scripts

Portal scripts
16. Within NetSuite, what does the non-integrated shipping feature mean?
Ans: With the help of non-integrated feature, NetSuite can perform the following functions;
This NetSuite offers the facility to interact with various carrier tasks

This nonintegrated NetSuite enables users to generate their customized shipping labels.

Activities like shipping weights and tracking the customer number will be handled with the help of Non-integrated NetSuite.

This also allows users to print product labels.
17. Name some of the event types in the client script?
Ans: There are various types of events available in Client script;
PageInit

Save record

Validate fields

Field changed

Post sourcing

Line init

Validate Line

Recalc 
18. What is the difference between xedit and edit user event types?
Ans: With the help of Xedit event type argument is used to execute the contents within the Inline edit and this is going to be a mass related updates.
With the help of the Edit event type argument is used to edit the data fields in all contexts. This is not an Inline or Xedit.
[Related article: Netsuite Accounting Software]
19. What is a portlet script?
Ans: Portlet script is nothing but a type of script which is used to generate any type of dashboard portlets.
The following example explains the use of portlet such as;
Users can make use of Suite script -> this creates the portlets -> messages can be transferred within the company.
20. What is NetSuite Sandbox?
Ans: NetSuite Sandbox is a finite model of an application and a formal property; this enables us to systematically check whether the property holds for the model, by model checking. This can also be applied to apps, and this is an integration and active contribution to related open source model-based developments and verification tool is planned accordingly.
21. Name the types of NetSuite Sandbox accounts?
Ans: There are two different types of NetSuite Sandbox accounts available to offer the best services to their customers.
22. What do you mean by Suite Let?
Ans: Suite Let is used to create dynamic web application content.
This can be used for customized implementation both front-end and back-ends.

With the help of NetSuite APIs, users can also build NetSuite Looking pages.
23. Mention the advantages of NetSuite Sandbox?
Ans: Below are the important advantages of NetSuite Sandbox such as;
Helps to control any type of risk

Helps to deliver innovative products

The NetSuite Sandbox helps to offer a better solution

Within NetSuite sandbox, users can deliver options for business exit.
24. Explain what is workflow action script?
Ans: A workflow action in NetSuite allows user to create user-defined custom actions, which are later defined for a record in the form of a workflow.
25. What is a Mass update script?
Ans: With the help of Mass update script, the user can perform custom access mass update script programmatically and update the fields which are not generally available any type of mass updates. We can make use of the mass update script to perform complex calculations.
[Related Article: NetSuite Administrator Guide]
26. Which of the Suite Script API has maximum governor limits?
Ans: Below are the important Suite Script API has maximum governor limits;
nlapisetRecoveryPoint

nlapiSubmitCSVImport

nlobJobManagerSubmit
27. Explain how a client script can be deployed in NetSuite?
Ans: There are mainly two types of Client script used to deploy the NetSuite such as;
deployment can be done at a record level

Deployment can be done at a form level.
28. How to grant the sandbox access to the individual user?
Ans: Below are the very simple steps needed to access the Sandbox to the Individual users, or any person who wants to offer access to the NetSuite sandbox.
Navigation is as follows such as;
First login to NetSuite Sandbox account -> in the administrator role by Clicking the below link.

Then go to lists-> select employees -> employees and chose the employee record on the NetSuite sandbox.

In the employee record tab on the Sandbox -> Click on access button -> chose the grant access -> provide the specific information.

Once you are done with the tasks, click on the save changes-> now your company employee or individual authorized person -> whom you have granted the permission now, they can access the account.
29. Explain the types of NetSuite Sandbox account types?
Ans: As is said earlier, there are two types of NetSuite sandbox account types available. Let me explain them one by one such as;
This sandbox development account comes with the same advanced features as what the company's production account holds, but one thing is that it doesn't contain any production data or customized data applications. This account type is useful to outsource the service or companies let outsiders develop something for them and allow them to access the system production environment.
The standard sandbox is best suitable for the limited operations of any company or only for end-to-end testing purposes. But when it comes to customizing the multiple projects, huge complexity for these instances we need a sandbox premium account.
30. What would be the governor limit that is allowed for the restless?
Ans: The governor limit allowed for the restless would be 5,000.
Conclusion:
In this article, you may get to know about important NetSuite and Sandbox concepts. NetSuite is a cloud-based one-stop solution to all the problems related to business. With the help of our frequently designed NetSuite Interview questions with answers will help you to crack any complex interviews asked by top tech companies. One more thing for more details goes to HKR's NetSuite Sandbox article to learn more about NetSuite and its architecture. 
Find our upcoming Netsuite Technical Training Online Classes
Batch starts on 3rd Jun 2023, Weekend batch

Batch starts on 7th Jun 2023, Weekday batch

Batch starts on 11th Jun 2023, Weekend batch