1. What is a Flexfield?
Ans:Flexfields are useful to configure applications that support your accounting, product, and other codes. It captures data, validates values, and value combinations, entered by the user. There are a total of 16 types of Flexfields. Some of them are Asset Key Flexfield, Location Flexfield, Category Flexfield, Territory Flexfield, Sales Tax Location Flexfield.
2. What are the Flexfield qualifiers?
Ans: A key Flexfield qualifier is like a label that will be attached to a particular key Flexfield segment.The application will be able to identify a segment through this key Flexfield qualifier. Here are the types of Flexfield qualifiers.
Natural account
Balancing account
Cost center
Intercompany
Get ahead in your career by learning oracle financials through hkrtrainings oracle financials training.
3. Tell the difference between KFF and DFF.
Ans: The differences between Key Flexfield(KFF) and Descriptive Flexfield(DFF) are,
KFF is a unique identifier, and DFF is used to capture additional information.
KFF is a mandatory field, and DFF is an optional field.
KFF is application-specific, and DFF is form specific.
Cross-validation rules apply to KFF and not applicable to DFF.
KFF is stored in the segment column, and DFF is stored in the attribute column.
4. What is a Set of Books, and in which table the Set of Books is stored?
Ans: Set of Books is useful to identify a company or fund within Oracle Applications.It shares a common chart of accounts structure, calendar, and functional currency. It is stored in the GL_SETS_OF_BOOKS table.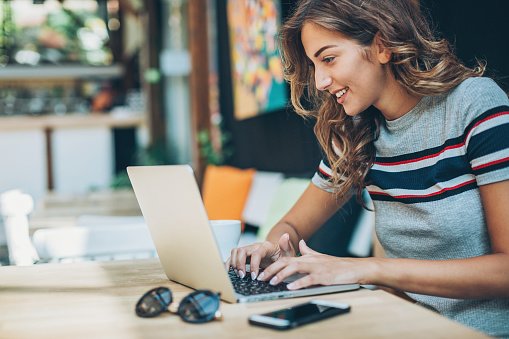 Oracle Financials Training
Master Your Craft
Lifetime LMS & Faculty Access
24/7 online expert support
Real-world & Project Based Learning
5. What are the components of the general ledger Set of Books?
Ans: There are three essential components of a general ledger Set of Books.
Chart of Accounts - It is the account structure that you define for your organization. You can select the number of account segments, length, name, and order.
Accounting Calendar - It contains the accounting year and the periods. You can define any number of calendars. You can assign a calendar to a Set of Books.
Currencies - You can select the functional currency format for your Set of Books. If anyone enters foreign currency, the general ledger converts it to functional currency equivalents.
6. What tabbed regions are available in the Set of Books definition form?
Ans: The below five tabbed regions will be available in the Set of Books definition form.
Closing
Journaling
Average Balances
Budgetary Control
Multiple Reporting Currencies
7. Explain dynamic insertion?
Ans: The process of inserting new valid combination into a combinations table from a form which is not combinations form is called dynamic insertion. If you allow dynamic insertion for key Flexfield,a user can enter a new combination of segment values from a foreign key form in the Flexfield window.
8. What are the types of Value Sets?
Ans: There are 8 types of value sets.
None
Independent
Dependent
Table
Special
Pair
Translated Independent
Translated Dependent
9. Which report can we use to identify duplicate suppliers?
Ans:  A supplier audit report is used to identify duplicate suppliers.
If you have any doubts on oracle financials , then get them clarified from oracle financials Industry experts on our oracle community !
10. What are the statuses of an accounting period?
Ans: There are 5 statuses of an accounting period.
Never Opened - We cannot enter or post journals.
Future Enterable - We can enter the journal but cannot post it.
Open - We can enter and post journals within the open period.
Closed - We cannot post journals. If we want to post journals, we can reopen them.
Permanently Closed - These accounting periods cannot be reopened.
11. What general ledger tables will get impacted when a journal is created?
Ans:  When we create a journal,it will impact the following tables.
GL_JE_BATCHES
GL_JE_HEADERS
GL_JE_LINES
12. What is the formula for creating allocation journals?
Ans: The formula for creating allocation journals is,
A*B/C 
A - It is the cost pool that will be allocated for the journal. This can be an amount or account balance.
B - It is a numerator of the factor that divides the cost pool for the allocation.
C - It is the denominator of the factor. It can be a number or statistical account.
13. What are the prerequisites for conversion?
Ans: The following are the prerequisites for conversion.
Define new currencies
Enable seeded currencies
Define rate types
Enter daily rates
Conclusion
According to a survey, out of the customer base of Oracle Financials, 27% of them are software, 22% of them are banking, 13% of them are Information Technology and Services, and 6% of them are Financial Services. So there is a high demand for Oracle Financials developers. These questions will help you in scoring the dream job that you seek.