1. What do you know about Citrix NetScaler?
Ans: Citrix NetScaler can also be considered as an application delivery controller or ADC; this is used to operate all-in-one web application services. This Citrix NetScaler networking owned by the company Citrix, and consists of products like Citrix Application delivery controller, Citrix NetScaler application firewall, Configuration of SDX, and VPX set up. The main purpose of using Citrix NetScaler is to provide optimization, security, and control of the delivery of products.
2. Why Citrix NetScaler is so important?
Ans: Below are the important key features of Citrix NetScaler;
1. This is used to secure the ticket availability
2. Enables the user to make use of cloud account and cloud management.
3. Helps to configure the domain and metglobal.net applications.
4. With the help of Citrix NetScaler, Staff carried out the critical role of security policy adheres.
5. Automates, protection via IDS, anti-virus, and pen tests.
3. List out the major components of Citrix NetScaler?
Ans: The major components included are;
1. NetScaler: This component is used to offer level 4 load balancing services.
2. Xen Server: this component is used to combine multiple Xen-based server products by using industry level standard storage architecture and clustering technologies.
3. Provisioning server: this component reduces the number of systems used by developers to manage, and control the computer systems.
4. Xen app: This component allows developers to host applications only on central servers and makes users interact with these hosts remotely.
5. Xen desktop: this is used to host the desktop operating systems such as windows, Mac, Linux, and many more and enable them to run on multiple remote servers.
4. Mention the important services provided by Citrix NetScaler?
Ans: The important services of Citrix NetScaler are as follows;
1. Citrix NetScaler can be used as a memory optimization service
2. Offers encryption services
3. Citrix can also be used as an XTE service
4. Offers independent management server architecture
5. Also supports common object model services.
5. What do you mean by data store in Citrix NetScaler?
Ans: Datastore is nothing but a database that contains all the information related to the configuration provided by Citrix Farm. You can also perform any type of modification to the Meta Frame server. The important information you will be store included are;
1. Server configuration
2. Print environment
3. User configuration
4. Published applications.
6. List out the ports associated with Citrix Service?
Ans: 
1. Default Citrix listening port XML service 80
2. For ICA: 1494
3. Default port is A: 1494
4. IMA port numbers 2512 and 2513
5. CMC and SSL port number 443
6. UDP port used for broadcasting 1604
7. Server to SQL port 1433
8. Session reliability 2598
9. Licensing port numbers 27000.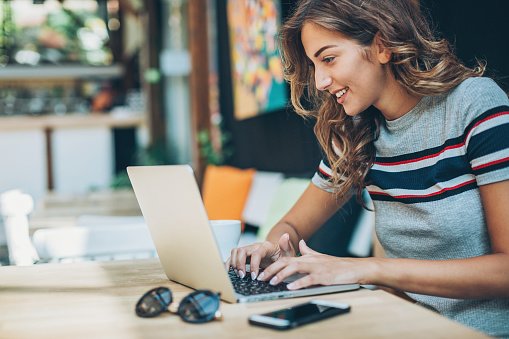 Citrix Netscaler Training
Master Your Craft
Lifetime LMS & Faculty Access
24/7 online expert support
Real-world & Project Based Learning
7. What are the Query commands used in Citrix?
Ans: As I said earlier, Citrix NetScaler uses the database server. The commands which we are using included;
a. qfarm command
b. querydc command
c. queryds command
d. queryhr
8. List out the load evaluators that are supported in Citrix NetScaler?
Ans: The few evaluators that are used by Citrix NetScaler;
1. CPU utilization
2. Memory utilization
3. IP range
4. Page swap
5. Page fault
6. Disk data I/O
7. Context switches
8. Server application load balancer
9. User application load balancer
10. Scheduling
9. Mention what are the default tests available in the Health monitoring and recovery tool?
Ans: The below are the various types of testing and recovery tools used in health monitoring such as;
a. Logon monitor test
b. Citrix IMA service test
c. Terminal service test
d. XML service test
10. What is a Citrix XML broker? And explain its functionality?
Ans: Citrix XML broker acts as an intermediate between various web interfaces and farms. This is also used to get the credentials of the user from web interface services.
The functions are;
1. This is used to retrieve the user permission applications to access them.
2. This can also be used as a bridge between independent management architecture and web interfaces.
3. Citrix XML broker also detects the server in the architecture.
4. Also used to detect user authentication service and return the address of the web interface service.
5. This also functions between IMA service and web interface.
11. What free tool from Citrix will allow you to analyze your log files, profile our Citrix environment, scan for the known issue,s and attach a log file to a Citrix support ticket?
Ans: Citrix TaaS or insight services tool will allow you to analyze the log files, scan for the known issues, and also attach log files to a Citrix support ticket.
12. What is the role of the XenDesktop Controller?
Ans: This XenDesktop controller is used as server-side architecture components and is used to distribute various desktops, manage user access, and also optimize the connections.
13. Can you name two of the services required to be running on the provisioning server for it to function?
Ans: SOAP and Stream services are used as PVS servers to run the required functions.
14. Is there any boundation on the refresh time for the Local Host Cache?
Ans: When the IMA service stops, the local host cache in Citrix NetScaler has a limit of 30 minutes.
15. Imagine a server is dead from the Citrix management console, what would be the action you will take in such a situation?
Ans: When the dead server is removed from the Console using Command prompt and this is important to maintain the uninterrupted actions performed by Console.
Find our upcoming Citrix Netscaler Training Online Classes
Batch starts on 28th Sep 2023, Weekday batch

Batch starts on 2nd Oct 2023, Weekday batch

Batch starts on 6th Oct 2023, Fast Track batch